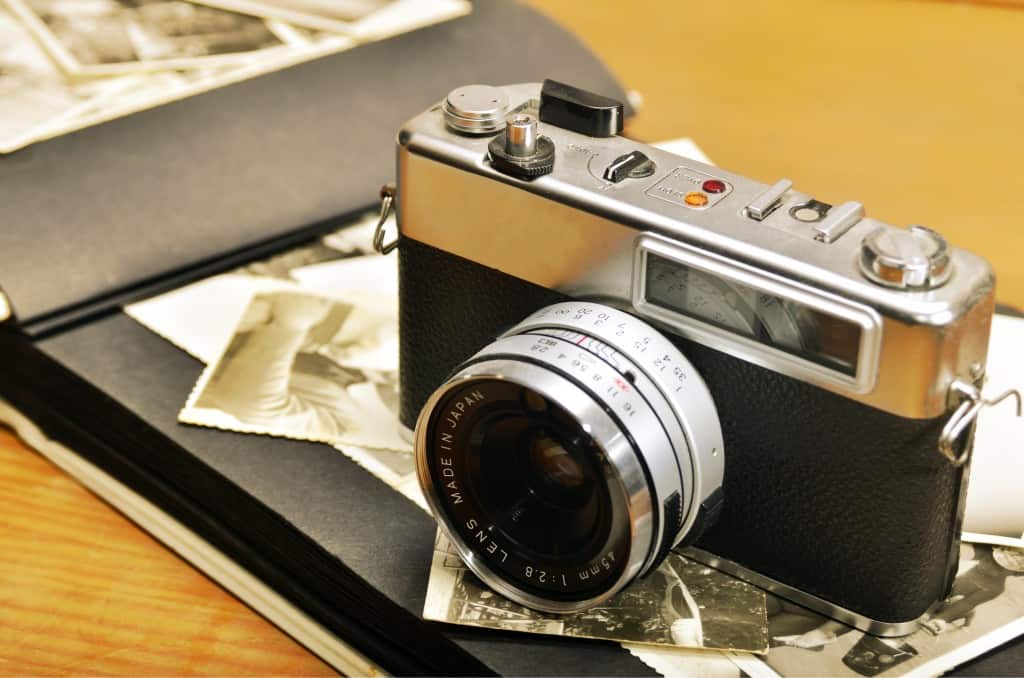 I have never been good at documenting memories. I look back at my dating years with my hubby and there are hardly any photos of us. It was the day and age when social media didn't exist like it does today and no one shared their every waking moment online. Now I look back at when my first baby was born and I have so many photos and videos of her as a baby. I was sure to document her milestones and collect everything I could to make her a beautiful baby book. Then another baby came along and my efforts started waning. Then another baby and then baby number four after that and I can honestly say that none of my boys have their baby books done and I have seriously slacked in the video department with all of my kids. It makes me sad that I didn't record those precious milestones on video and I'm really making a good effort to rectify that and change my habits of forgetting to video tape them!
I'm a little, okay a LOT, excited about this new app I found. I know, I know, another app? YES, you want to know about this app I promise you. It's called One Day and it's SO incredibly cool and requires very little effort on my part to create the best memories. Have you ever seen those interview questions for kids on Pinterest? I always pin them with great intentions of printing them off and interviewing my child on every Birthday to find out their favorite color, food, etc and then I never do.
One Day has taken that concept and turned it into an easy to use app that allows you to video tape your child's answers to the questions. Then after you video tape them it turns it into a beautiful story with music and transitions. There is NO editing on my part (thank goodness or I wouldn't ever do it!). I can tell you about it all day long but the best way to relay how awesome it is is to SHOW you! Here is my Valentine's Day interview with my 3 year old, Carson. *Translation below! Gotta love toddler talk!
Okay just in case you don't speak his language here is the translation!
Why do people kiss? "Because they like giving hugs."
How do people know they are in love? "They ask if they can go outside and play" (ie-His Daddy loves him so he asks him if he wants to go outside and play together)
If you had $1,000,000 what would you give your Valentine? "A kid!"
What does Valentine's Day mean to you? "I don't know"
What does Cupid do on Valentine's Day? "On Valentine's the guy shoots arrows and he loves"
Now wasn't that special? I love that now I can record my children's answers to different questions whenever I want. Whether it be yearly on their Birthdays and holidays or as they hit different milestones, no matter the occasion there are different story lines to choose from! One Day compiles the questions for you! Okay now you want to know how difficult that was to make right?
To begin you will choose a theme. They have adults, babies, kids, family and different occasions to choose from. Once you pick your theme then you will see this screen. It pops up with the question and you use your phone to record the answers. You can also turn the camera and video tape yourself answering the questions. I read the question to Carson and then I hit the red record button. When he finished answering I hit the record button again to stop it.
Then it will pop up and ask if you want to re-record the moment, record another moment or save and create story. I LOVE that they thought of this. This pops up after every question so if you need to re-record an answer halfway through your set of questions you can re-record it without having to start all over again. Simply hit re-record and do it again. Then once your happy with it you hit record another moment to move on to the next question. Once you finish all the questions you hit save and create story. Then it does the rest! See, I told you it was easy!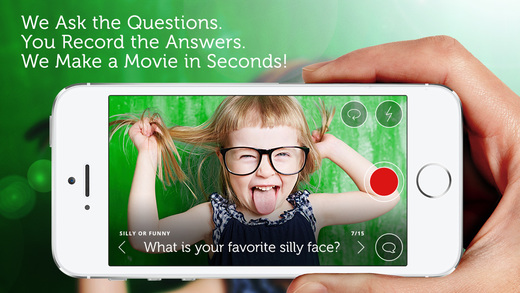 The One Day app is currently FREE (
ahem, get it free while you can!
). Get the One Day app in the
app store
or
here for androids
.
Do you remember to video tape your child's milestones and document their memories? Would the One Day app be handy for you?