Here are the new movie releases this week! These are our favorite picks for the the whole family to enjoy! They are all available now in stores near you!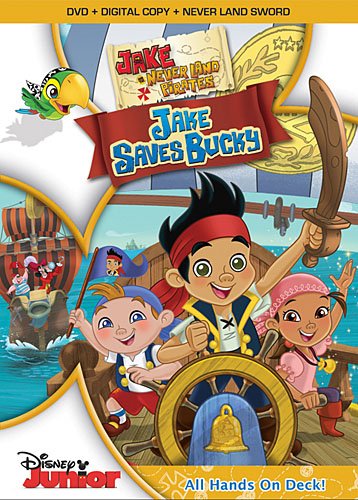 My hands down favorite pick this week is Jake and the Neverland Pirates: Jake Saves Bucky out on DVD now! We love Jake and the Neverland Pirates and the kids insisted on watching this one over and over and over. Luckily I love it and the music is superb so I didn't tire of hearing it.
Yo ho, let's go! Set sail with Jake and his crew on a full-length, high-speed adventure on the high seas. According to the Never Land pirate code, Jake and his crew must race Bucky against the Jolly Roger and the sneaky Captain Hook. But if Bucky loses, he'll belong to Hook forever! Of course, Hook uses every trick in the book and wins the race! But, Jake and his crew might have a way to get Bucky back. With the help of Peter Pan, the young pirates embark on an adventure across Never Land that includes getting past a fire-breathing dragon! With your help, Jake's crew can save Bucky from the devious Captain Hook! Also, enjoy four more exciting Jake And The Never Land Pirates episodes! Overflowing with music, swashbuckling action, and seafaring fun, Jake Saves Bucky proves that being a hero comes from teamwork, determination, and friendship!
Available on Disney DVD October 16, "Jake and the Never Land Pirates: Jake Saves Bucky" Combo Pack comes with more than 2 hours of DVD content, a digital copy and an official "Jake and the Never Land Pirates" blow-up sword. In addition, fans can sing along to all the fun, swashbuckling songs on a special Pirate-oke feature exclusive to the DVD!
Episodes:
1 – Jake and the Never Land Pirates: Jake Saves Bucky (Full-length adventure)
2 – Peter's Musical Pipes/The Never Night Star
3 – Captain Hook's Hooks/Mr. Smee's Pet
4 – Race-Around Rock!/Captain Hook is Missing!
5 – Captain Hook's Lagoon/Undersea Bucky!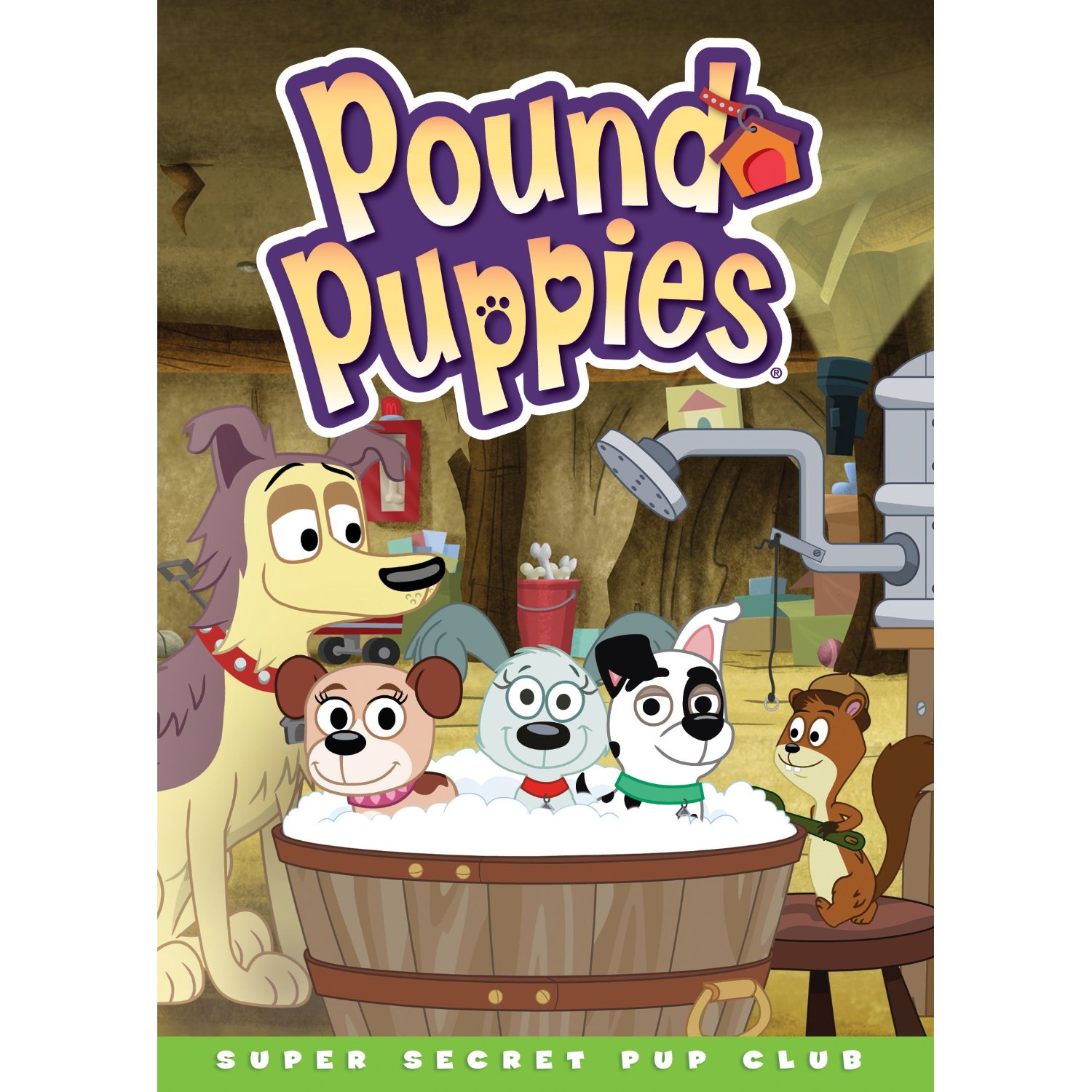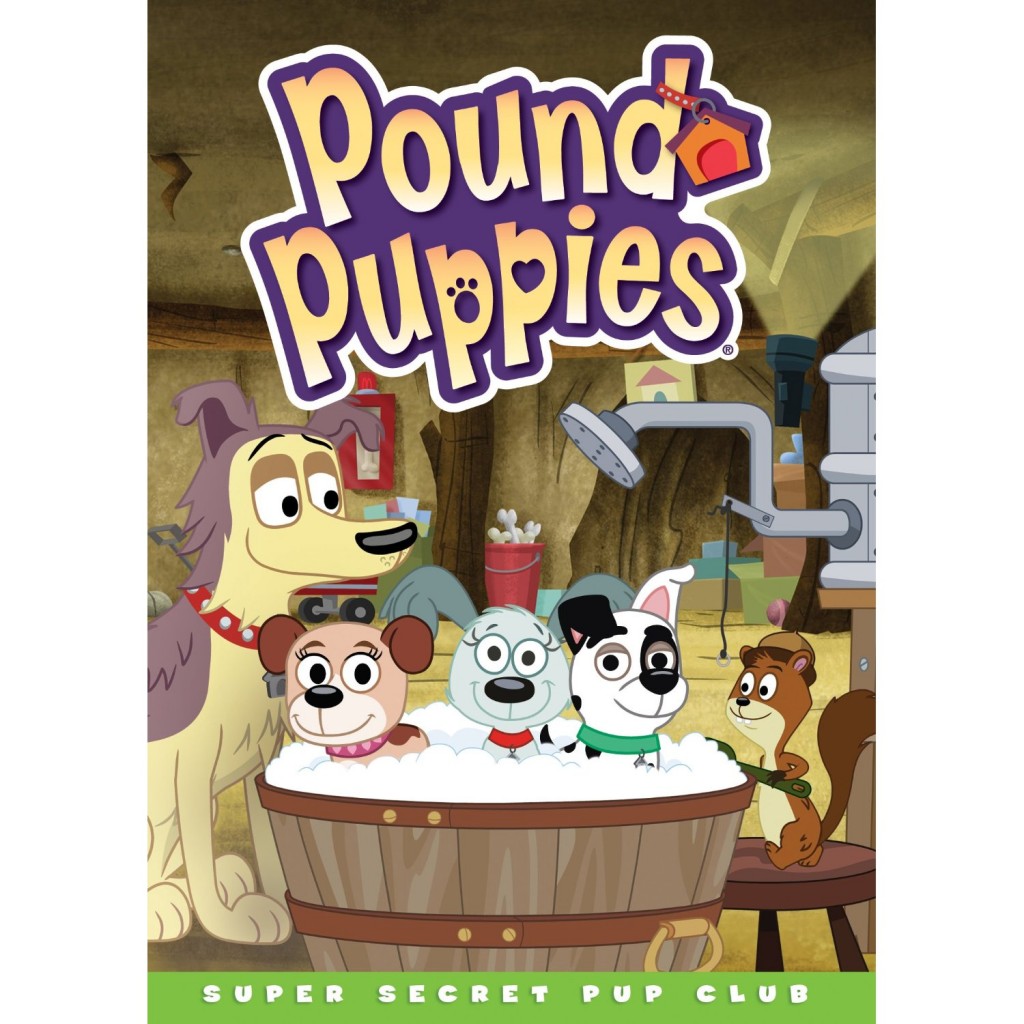 "A pup for every person and a person for every pup!" That's the motto for the Pound Puppies: Lucky, Niblet, Cookie, Squirt and Strudel- a team of fearless canines whose sworn mission is to find homes for lonely dogs. However, when the Pound Puppies get too busy, the younger puppies, Rebound, Cupcake and Patches form the Super Secret Pup Club to help out with the missions!
Episodes Include:
Bone Voyage
Mutternal Instincts
The Fraud Princess
Super Secret Pup Club
Ruff Ruff Bunch
The Pound Puppies brings me back to my childhood and I love sharing those fond memories with my own kids! The Pound Puppies are as wonderful as I remember them and this is a great pick for every family!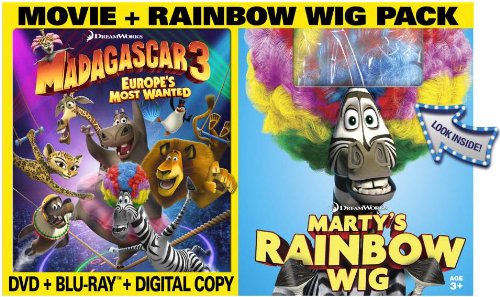 Packed with non-stop laughs, zany action and wildly comedic adventure, DreamWorks Animation SKG, Inc.'s hilariously funny global smash MADAGASCAR 3: EUROPE'S MOST WANTED swings into the spotlight on Blu-ray, Blu-ray 3D™ and DVD October 16, 2012. Called "a three dream circus—a real fun movie" (Time), MADAGASCAR 3: EUROPE'S MOST WANTED received an 'A' CinemaScore, earned more than $600 million at the global box office and surpassed its predecessors at the domestic box office with more than $215 million in ticket sales.
All of your favorite zoosters are back as Marty, Alex, Gloria and Melman make their way back home to New York City by joining a traveling circus to blend in as they cross Europe. But a pesky French animal control officer and their new circus friends create hilarious European adventure unlike anything you've ever seen. Featuring a sensational, all-star cast of voice talent including Ben Stiller, Chris Rock, David Schwimmer, Jada Pinkett Smith, Sacha Baron Cohen, Cedric the Entertainer, Martin Short, Bryan Cranston, Jessica Chastain and Frances McDormand, MADAGASCAR 3: EUROPE'S MOST WANTED delivers hysterical entertainment that the whole family can enjoy.
The MADAGASCAR 3: EUROPE'S MOST WANTED Blu-ray + DVD + Digital Copy Pack with UltraViolet™ includes not only the hit movie, but also loads of behind-the-scenes footage and interactive fun, PLUS a DreamWorks Animation first: a real rainbow wig that lets viewers get in on the act! MADAGASCAR 3: EUROPE'S MOST WANTED will also be available in a Blu-ray 3D + Blu-ray + DVD + Digital Copy Pack with UltraViolet for the ultimate home viewing experience, as well as in a single-disc DVD.
You can get all of our favorite family new movie release picks at a retailer near you! They are all available on DVD now!
*Screener copies provided for coverage purposes only. No compensation was received.