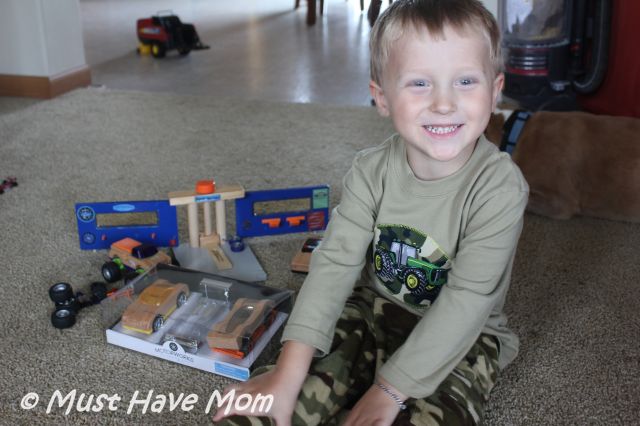 We adore Motorworks line of battery free, customizable wood vehicles. My husband loves them just as much as my son Aiden does! They are fun and take me back to my days as a child with imagination powered toys. As a Mom I can totally appreciate my son having to use his imagination to power these toys. He LOVES them and treats them as his treasures, storing them in a special basket, up where his little brother can't reach them. This is one thing that is always on his wish list for more vehicles and accessories! He can't get enough of them! Motorworks just released new accessories which will delight every enthusiast!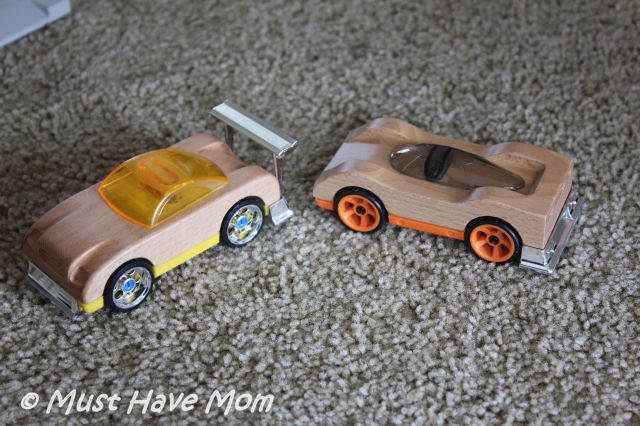 New to the line up is the Race Pace Power Pack 2.0 which contains these two Motorworks vehicles and customization accessories. Aiden couldn't wait to break into the package and get busy playing!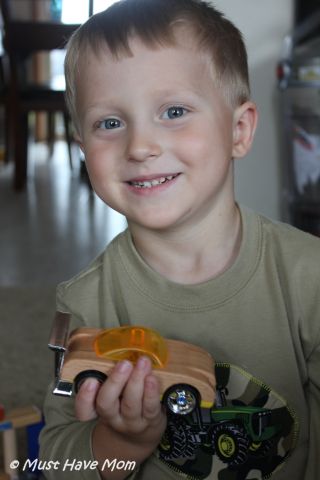 Right away he got busy adding and removing different effects to create his own customized look.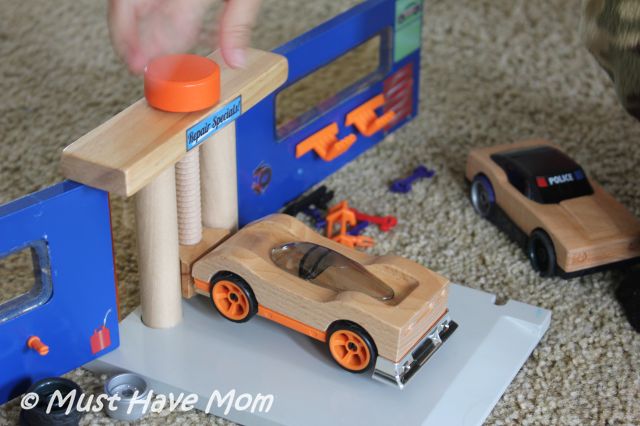 Of course the cars had to visit the Tuner Lift Station to get their custom effects put on.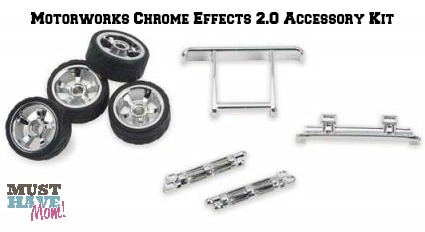 Also new to the line are these very cool Chrome Effects 2.0 Accessory Kits. Add these to any of the Motorworks vehicles to create your own custom look. I love that Aiden's Tuner Lift Station can also hold extra tires and accessories on the wall!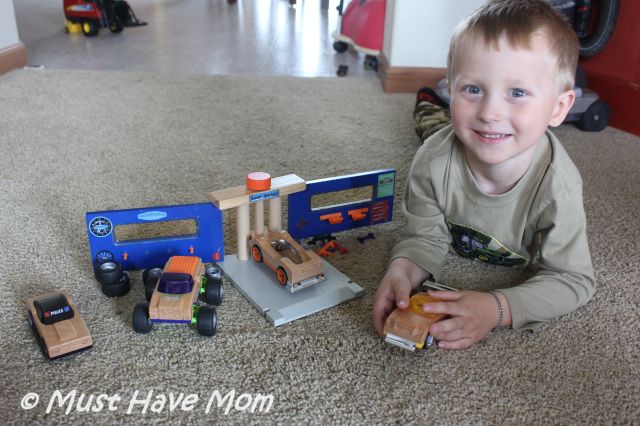 What I love about Motorworks is that these vehicles are fantastic quality and they are so interchangeable! They are uniquely designed with a common, convertible chassis and durable vehicle parts that can customize any vehicle in the line. Key add-ons include ground effects, custom wheels, side pipes and spoilers for easy snap-fit onto any vehicle's chassis. Custom car decals are durable and reposition-able, allowing vehicles to go from street to extreme. Kids easily turn a snazzy coupe into a monster vehicle or create a low-riding street rod into a police cruiser with just a quick swap-out.
Aiden plays with these for hours on end. He's had them for a long time now and hasn't tired of them. I always know a toy is good when my son returns to it time and again and doesn't tire of it after awhile. I love that Motorworks has introduced even more products to the line. Santa will definitely be putting some more of these great toys under the tree this year.
You can buy Motorworks in stores and online. They won't break the bank either moms! They are affordable and durable. And you don't have to buy batteries! Hallelujah!
Win! One lucky reader will win either the Race Pace Power Pack 2.0 or the EXX Atomic Rider 2.0 plus select either the Chrome Effects 2.0 Accessory Kit or the Top Fuel 2.0 Accessory Kit! This is a great set to get your car lover started!! Enter below. Good luck!