Here are the latest new kids movie releases! Now is the perfect time to start buying up the Winter movies to get your kids in the mood for snow! It's also perfect for stocking up on new movies as Christmas gifts!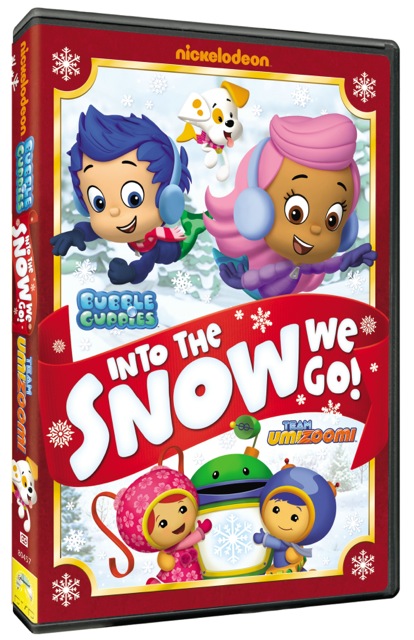 Celebrate this holiday season with Bubble Guppies and Team Umizoomi in Bubble Guppies and Team Umizoomi: Into the Snow We Go! Join the Guppies for a festive special as they work together to share the joy of the holiday season with their neighbor, Mr. Grumpfish. As a holiday bonus, enjoy two special Team Umizoomi episodes! It's going to be a fin-tastic holiday with Bubble Guppies and Team Umizoomi in these three holiday episodes! Created by Nickelodeon Home Entertainment and distributed by Paramount Home Media Distribution, Bubble Guppies and Team Umizoomi: Into the Snow We Go! arrives on DVD on October 15, 2013 for the suggested retail price of $14.99.
Nickelodeon Home Entertainment and Paramount Home Media Distribution have prepared the perfect holiday re-release for some of their most popular DVD releases. These merry gift sets are filled with plenty of activities including a 16-page coloring book, crayons, stickers and a poster. Children are guaranteed to be entertained for hours this season! These gift sets will be released on October 15, 2013 for the suggested retail price of $19.99 each.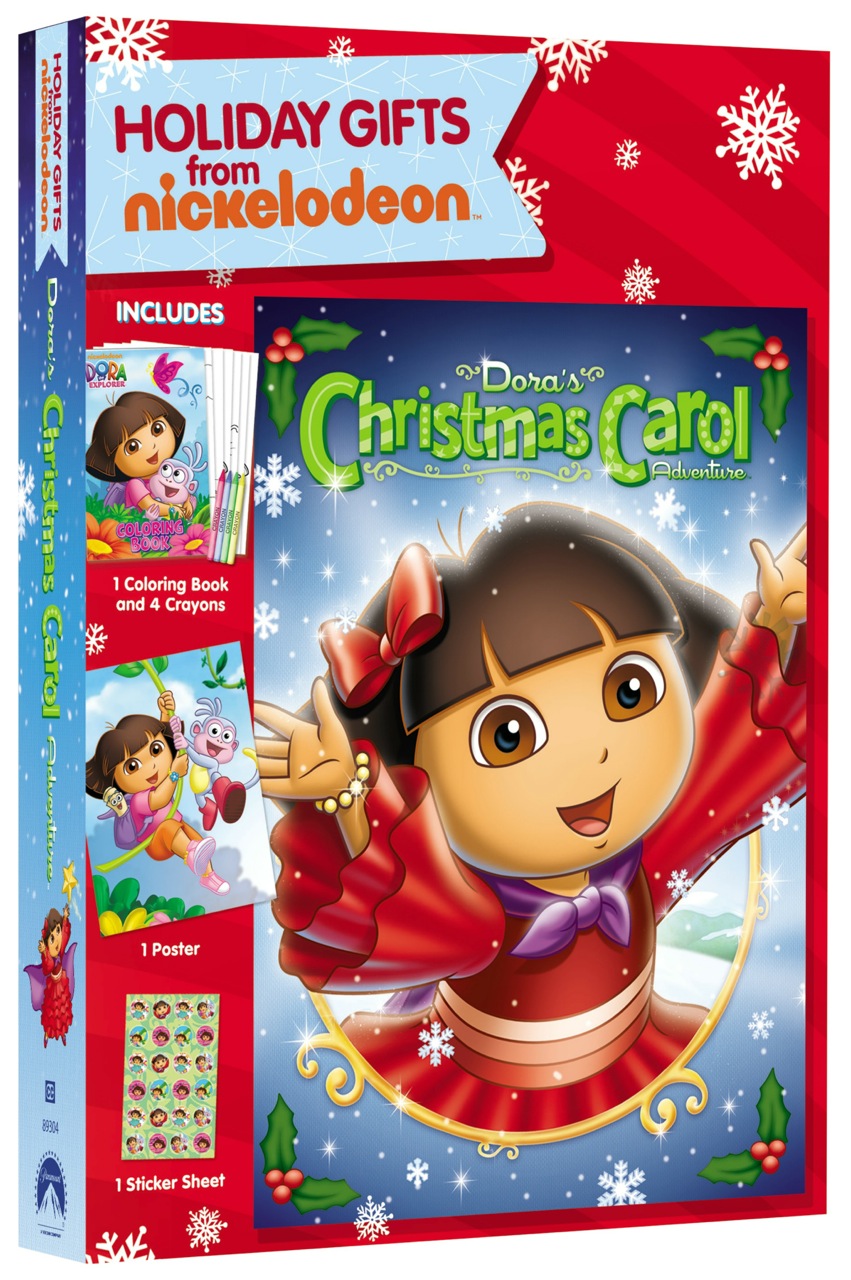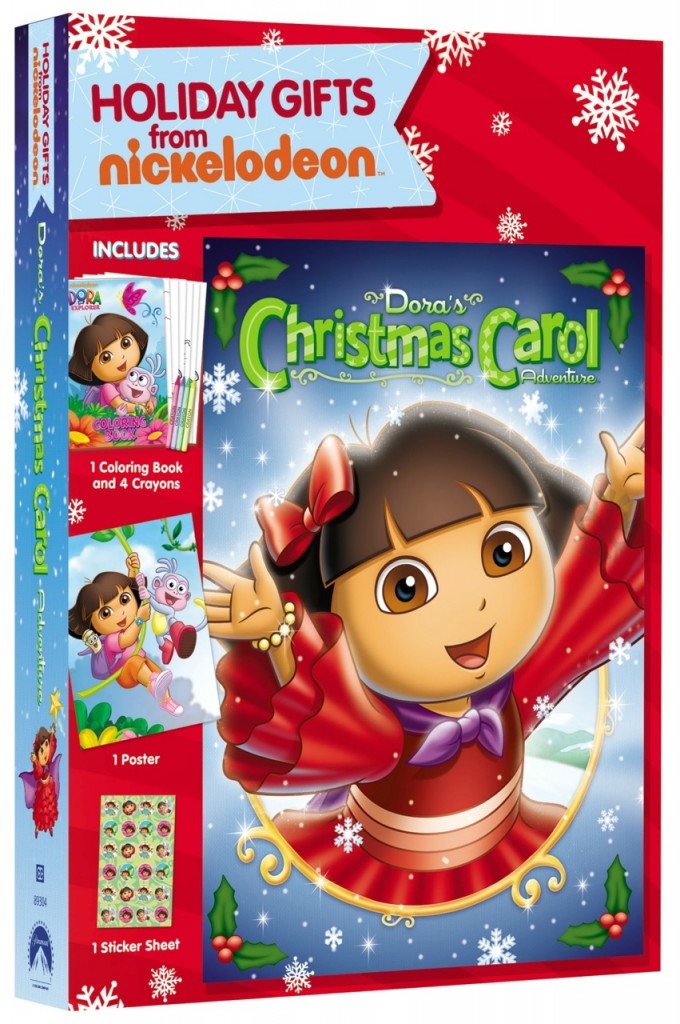 Dora the Explorer: Dora's Christmas Carol
Celebrate the past, present and future of Christmas with Dora in this holiday classic filled with original songs and exclusive extra scenes.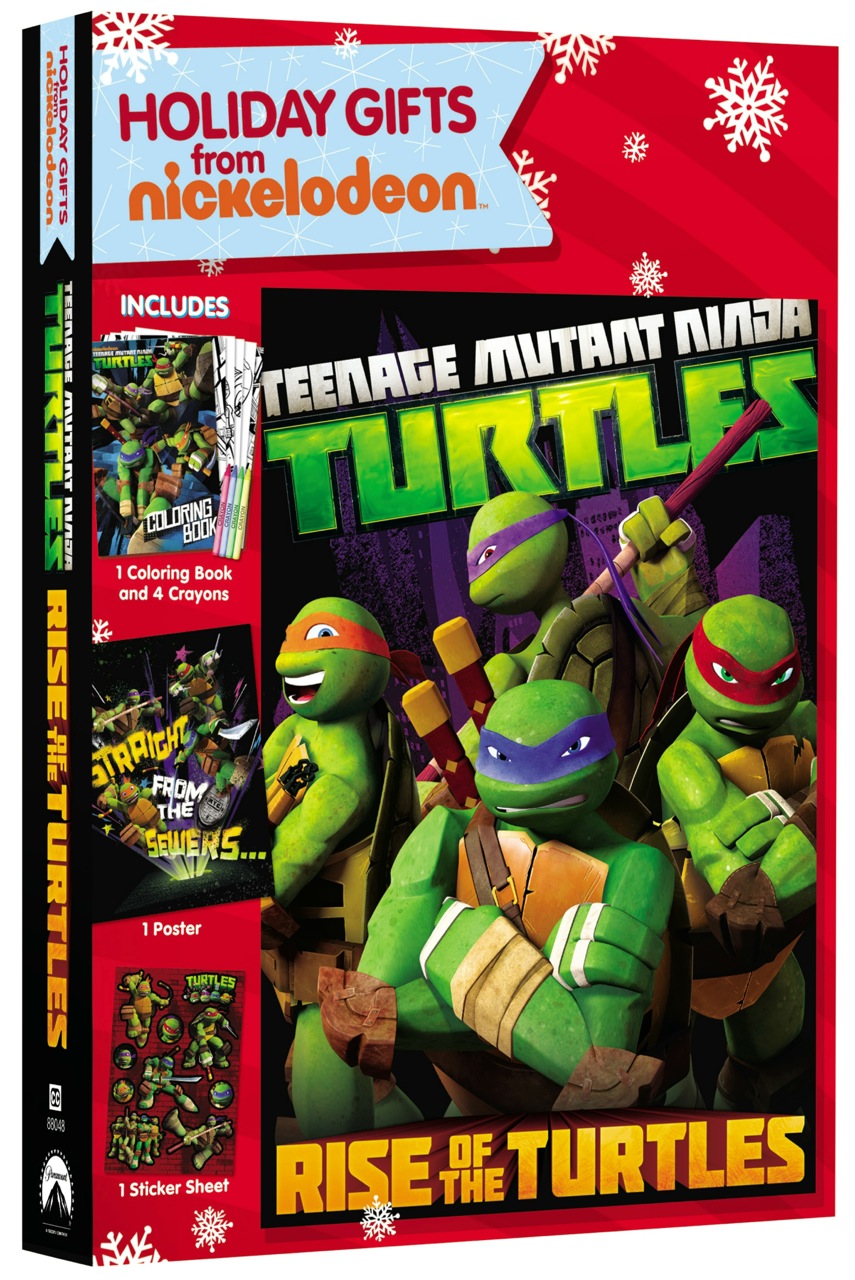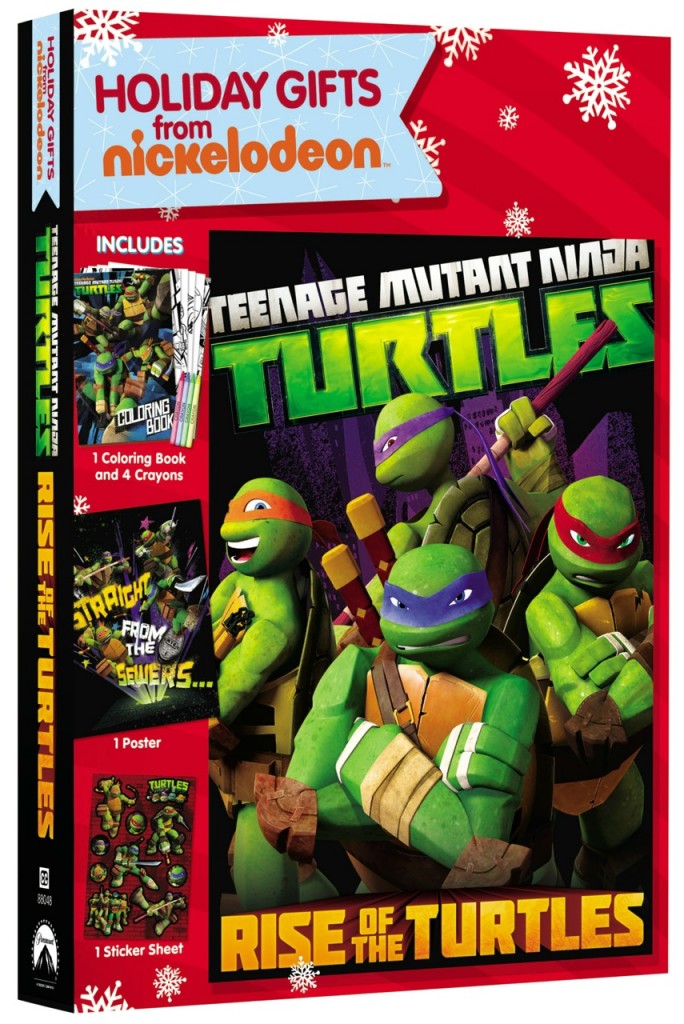 Teenage Mutant Ninja Turtles: Rise of the Turtles
Join Leonardo, Raphael, Donatello and Michelangelo in this action-packed DVD as they emerge from their hidden lair in the sewers of New York City for the very first time.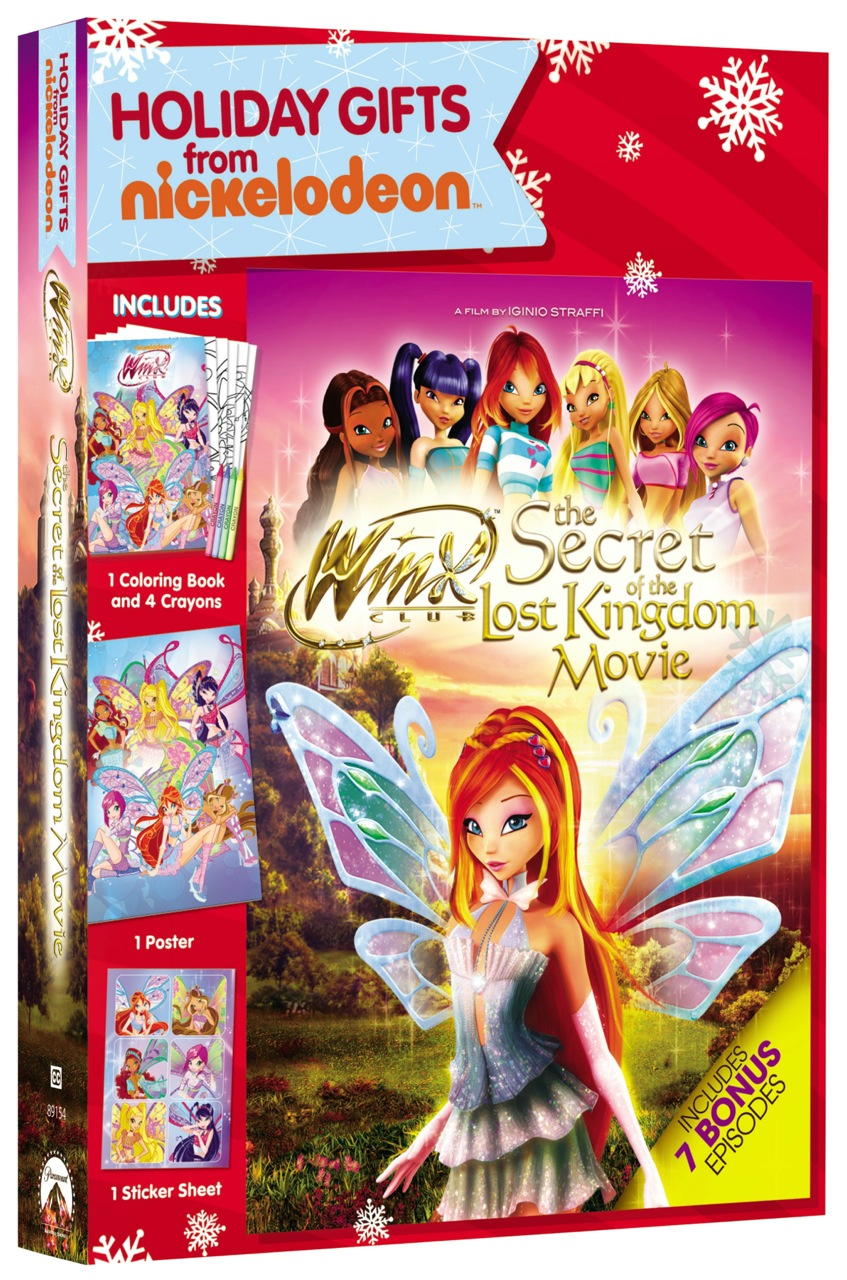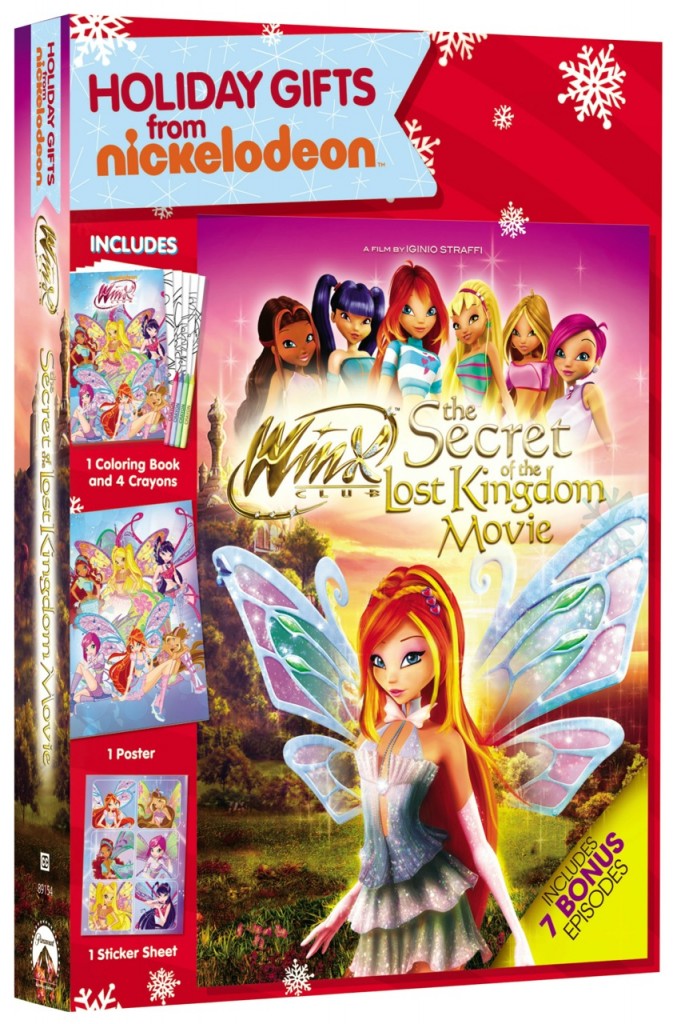 Winx Club: The Secret of the Lost Kingdom Movie
Feel the magic with the fairies of Alfea College in their first DVD! Bloom and her best friends Stella, Flora, Tecna, Musa and Aisha make up the Winx Club. Join them as they star in their first CGI full-length movie and seven bonus episodes from the Winx Club TV series.
I love that these movies are already packaged as a gift bundle! These are the perfect gift for any child and also make a great stocking stuffer! You can get all of these DVD's out now at a retailer near you!
The holiday season is the perfect time of year to reinforce the
importance of family. In the new DVD "Dinosaur Train: We are a
Dinosaur Family," eight adventures feature prehistoric family fun
at its best – the Pteranodon kids visit with their grandma and
grandpa; Buddy, Tiny and Mr. Pteranodon join a few other dinos
for a dad's day out; and Buddy and the Pteranodon kids look for
flowers to give to mom on her special Mother's Day. More than
11M households tune in to watch "Dinosaur Train" each month!
"Dinosaur Train" is produced by The Jim Henson Company.
Caillou Learns Patience- Rushing the Raspberry: Caillou realizes good things are worth waiting for when he decides to help Mommy grow a raspberry bush. Wait to Skate: When Daddy builds an ice rink in the backyard*Caillou comes to realize the importance of being patient. Caillou's Hiccups: Caillou learns not to make a mountain out of a molehill when he gets a bad case of the hiccups! Caillou in the Garden -Caillou's Camel Ride: After learning more about camels*Caillou overcomes his fear of this unusual animal. It's Not Too Big For Me!: Caillou learns to recognize his limits after attempting to sled down the "Big Hill". Caillou's Flying Saucer: When Caillou thinks he's seen a flying saucer in his yard he learns to look for evidence in an effort to prove – or disprove – his theory.- Caillou the Snowman- Snowflakes: Caillou eagerly awaits the first snowfall of winter*and imagines himself building the biggest snowman in the world. Caillou Shoots! He Scores!: Caillou wants to play hockey with Billy and the other big kids*but he can't keep up. Daddy tells him that if he keeps practicing he'll be really good in no time. Tobogganing: Mommy can't find Caillou's toboggan for the playschool trip. Miss Martin tells him that a cardboard box slides just as well as a toboggan on snow. Once they get to the hill his bobsled box works just as well as all the other- kids' sleds.
Prepare for nonstop ninja action as Nickelodeon's CGI-animated hit series returns with their third DVD, Teenage Mutant Ninja Turtles: Ultimate Showdown. The Turtles face off against new enemies and old in this all-new two-disc set featuring the final twelve episodes of the first season! Don't miss the Rat King, Cockroach, Baxter Stockman and more – all leading up to the ultimate showdown against the Kraang and the Shredder himself in a 2-part finale you won't want to miss! And for a limited time only, get an exclusive FREE LEGO comic book inside the DVD. Created by Nickelodeon Home Entertainment, and distributed by Paramount Home Media Distribution, Teenage Mutant Ninja Turtles: Ultimate Showdown is available on DVD on October 1, 2013, for the suggested retail price of $19.99.
Blythe and her best friends — Zoe the spaniel, Pepper the skunk, Sunil the mongoose, Russell the hedgehog, Penny the panda, Vinnie the gecko and Minka the monkey — are back for five more exciting adventures in the Littlest Pet Shop! On October 1, 2013, Shout! Factory Kids, in collaboration with Hasbro Studios, will release Littlest Pet Shop: Petacular Escapades on DVD. This collection features encounters with legendary parrots, movie stars and Blythe's sudden inability to understand the pets! All of these adventures and more happen in these petacular episodes of The Littlest Pet Shop!

Littlest Pet Shop: Petacular Escapades delivers captivating entertainment the whole family can enjoy and contains a brand new bonus sing-along. Featuring all-new original music by Daytime Emmy® Award nominee Daniel Ingram and the vocal talent of Ashleigh Ball, Tabitha St. Germain, Nicole Oliver and Peter New, Littlest Pet Shop currently airs on The Hub TV Network in the US.
Snuggle up together and enjoy a brand new journey the whole family can share this howl-iday season when Alpha and Omega 2: A Howl-iday Adventure arrives on Blu-ray Combo Pack (plus DVD and Digital HD), DVD (plus Digital), Digital Download and Video on Demand October 8 from Lionsgate Home Entertainment. Following the original Alpha and Omega theatrical film which grossed $50M box office worldwide and has sold over 1.1M DVDs to date, comes a new holiday movie featuring the unlikely pair of wolves, Kate and Humphrey, and their new frisky family of cubs in a heartwarming wilderness adventure.

Kate and Humphrey and their three wolf cubs (Stinky, Claudette and Runt) are happily preparing to celebrate their first winter holidays together when their smallest cub, Runt, mysteriously disappears. They must now go on a new journey across the wilderness to find and bring back Runt before the winter festivities begin at home. It's their greatest adventure yet, filled with action and suspense as well as plenty of the humor and heartwarming moments that made the original Alpha and Omega so popular. While their adventure does not end exactly as planned, in the end Kate and Humphrey discover that for the holidays, "Home is where the family is."

Arriving just in time for the gift-giving season, Alpha And Omega 2: A Howl-iday Adventure brings a new breed of excitement to your holiday celebrations. The Blu-ray Combo Pack and DVD, containing all-new special features that include a behind the scenes look at the making of Alpha and Omega 2, fun wolf trivia and an "Are you an Alpha or an Omega?" quiz plus a sneak peek at future Alpha and Omega adventures, is available exclusively at Walmart locations nationwide for the suggested retail price of $24.99 and $19.98, respectively.
You can also get a coupon for $3 off Alpha and Omega 2 from Coupons.com or Walmart!
These are all fantastic new releases and are available at stores near you or online now! Click the picture of each movie to be taken directly to an online site to purchase. As I've told you before, we often use new kids movie releases as rewards for our kids at the end of the week when they've filled their chore charts up! We pop popcorn, eat candy and watch a great family movie together. These are all great family friendly picks for the week!