One thing I HATE doing is packing my husband's lunch. I can't tell you why, I just hate it. So I really don't do it! I make sure he has leftovers to take but I figure he is a big boy and can pack his own lunch. Besides I already have 3 kids to take care of right? Okay, so maybe I'm a little hard on him considering how amazing he is but I just don't want to pack his lunch! How many of you pack your husband's lunches? Let me hear you!
Well thanks to Hormel now my hubby can survive on his own with a delicious lunch that is packed with protein, giving him the energy boost he needs while he is slaving away at work. Just grab them and go! It couldn't get easier which is what makes them so wonderful. New to the scene are the recently launched Hormel REV Wraps and they come in 8 delicious varieties! You will notice #4 and #7 missing from my picture because my husband beat me to them! That's right, long gone before the pic was snapped.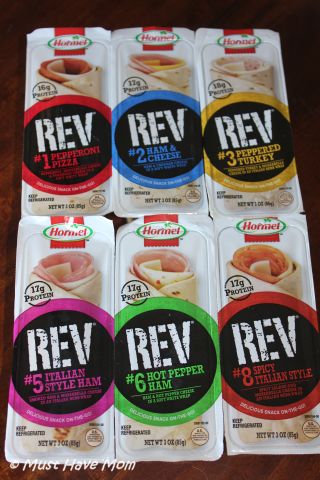 REV Wraps are available in eight awesome flavor varieties incluidng:
Ham & Cheese
Pepperoni Pizza
Peppered Turkey
Meat Lovers Pizza
Italian Style Ham
Hot Pepper Ham
Italian Style
Spicy Italian Style
Each wrap includes meat and cheese encased in a soft wrap. These are so convenient and delicious!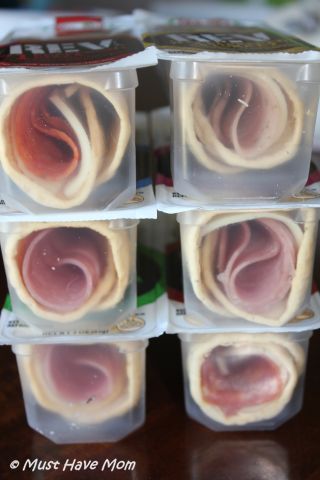 I love the the REV Wraps are not an empty filler and come packed with protein to keep you going through your day. They are made with real meat and cheese which is an excellent source of not only protein but also calcium and fiber. You can eat them hot or cold and they aren't messy which makes them perfect for on the go eating. Your kids and your husbands will love the classic deli flavor combinations which makes them perfect for work or school lunches!
Head HERE to get a $1 off REV Wraps coupon! Find them at your local grocer in the deli section. You can use their locator to find them at a store near you!