In our on the go lifestyle I find that we are often out and about running errands and going from place to place right in the middle of mealtime. As a result we end up eating our lunch in the car quite often. With little kids this can be a challenge to balance their meal, their drink, their dipping sauce, etc and still be able to eat without spilling everything all over. That is why the all new LapFit is my newest MUST HAVE travel accessory for everyone with kids. It's perfect for on the go eating, coloring, homework, etc.

We were out and about bringing the dog to the groomer, grocery shopping, running errands and of course eating lunch so I decided to bring along the new LapFits and give them a try. I instantly fell in love with them and so did my kids. Danika was able to color her pictures and entertain herself.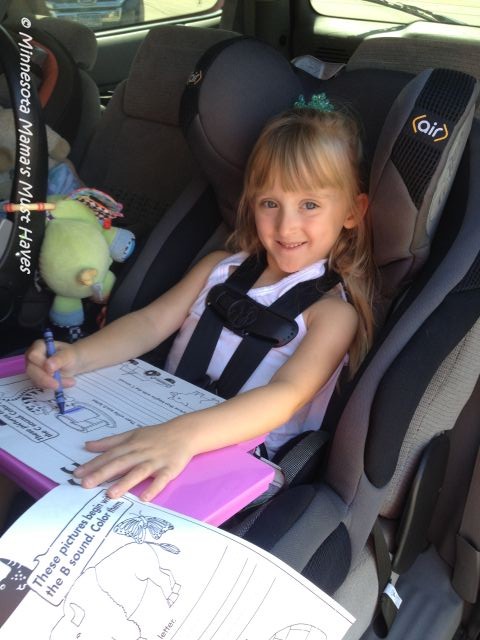 Each LapFit tray comes with the free EasyFit desktop cover so your kids can color, do homework and more! It gives them a smooth surface to work on and has an indented place to hold their crayons or pencils so they don't roll away.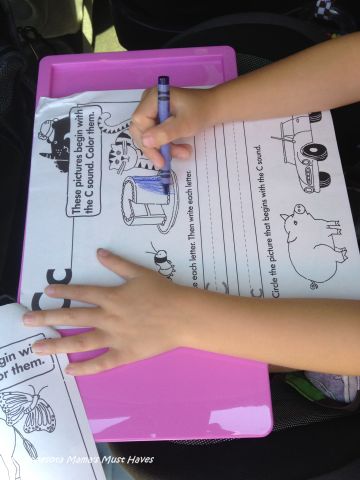 I've used several different travel trays in my lifetime and none have performed like the LapFit. Remove the EasyFit desktop cover which just pulls up and off and you will reveal a tray with all the slots needed to hold your child's meal and keep it all organized and in it's place. There is a slot for their food, drink, sauces and juice box. It sits easily on top of their lap and is molded to fit on their legs nicely so they don't have to balance it.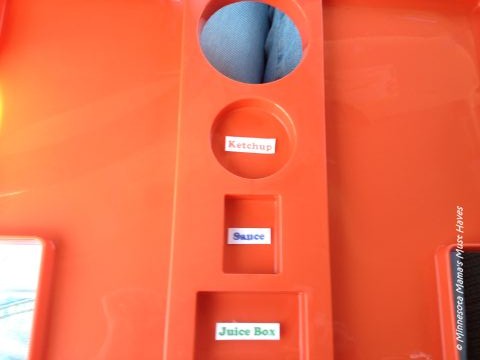 If you've ever had your toddler trying to balance ketchup and sauce while dipping his nuggets then you will know what a mess that can be. The LapFit makes it easy for them to enjoy their meal without having to balance and hold on to their food.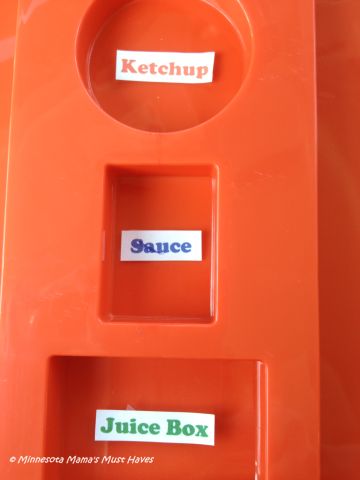 They are perfect for little ones! Aiden is 2 years old and loved his LapFit.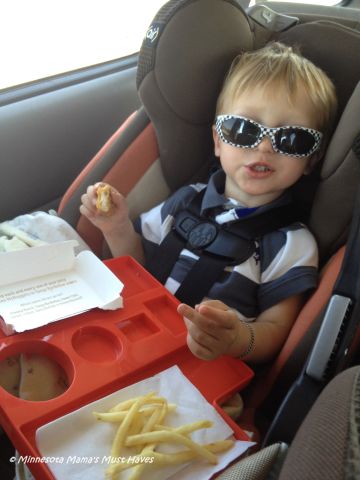 Danika's sippy cup fit into the cup holder slot and the tray worked great for holding all of her food.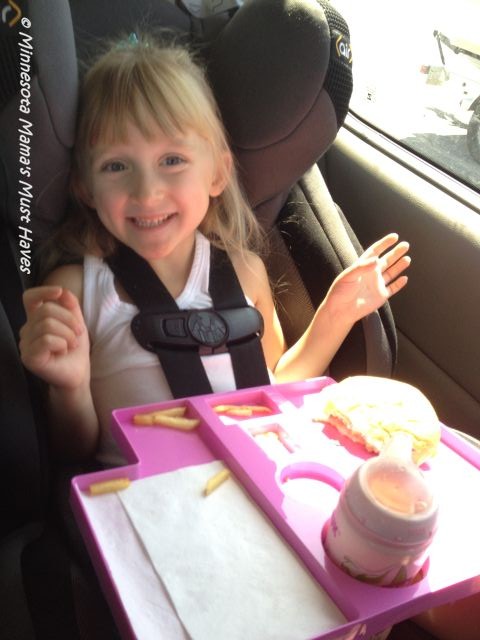 I really can't say enough good things about the LapFit. It's dishwasher safe and easy to clean. We keep ours in the vehicle at all times and we love them so much that I need to buy a few more for my husband's vehicle because we hate being caught without them now!
The LapFit trays are available in pink, blue and red and come in both toddler and junior sizes. The toddler size has a cutout so that it fits properly within their car seat. The junior size doesn't have that cutout in it.
The only thing better than the LapFit is the man behind it. A former investment banker turned "Mr. Mom" (now turned entrepreneur) who needed a solution to his busy family's on-the-go eat, work and play needs (with kids 18,14 and 8 year old twins, they are always running!). Finding nothing in the market, he filed for some patents and a new company was born!
Not only did he write to me and name my kids (all three of them) in his email but he also knew their ages and even mentioned our dog by name! Now that has NEVER happened before so the fact that he took the time to visit my site and learn about my family really showed me that this is a family backed company with all the right intentions.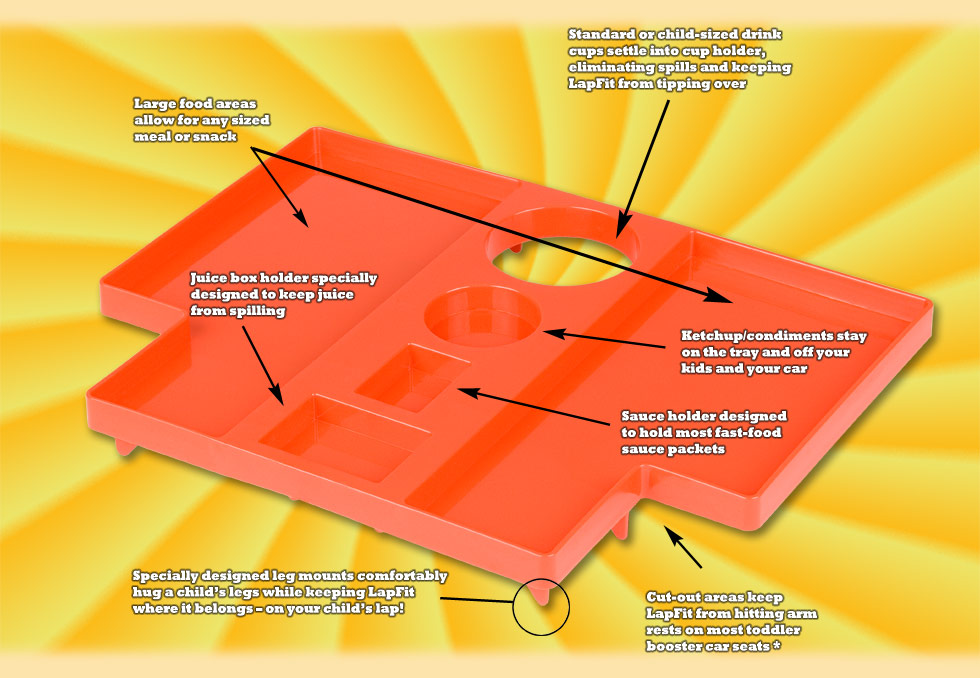 The LapFit is available on their site for the special price of just $19.99. You can also get it on Amazon, at Learning Express Toys, and at Parent-Teacher Store USA. Once in awhile a product comes along that I think is just ingenious and worthy of the MUST HAVE status. This is one of those products! Don't miss out on what LapFit can do for you and your family's on the go lifestyle!
LapFit is generously offering up 3 LapFits to one lucky winner! You will get your choice style and color LapFits! Enter my Rafflecopter giveaway below for your chance to win!