Have you noticed your kid acting aggressive after going online? Are they irritated each time they check their Facebook? Has your child become socially isolated? If the answer is yes, your child might be suffering from cyberbullying.
In this article we will tell you what cyberbullying is, how to detect if your child is being cyberbullied and how can parental controls such as mspy.com help you prevent it.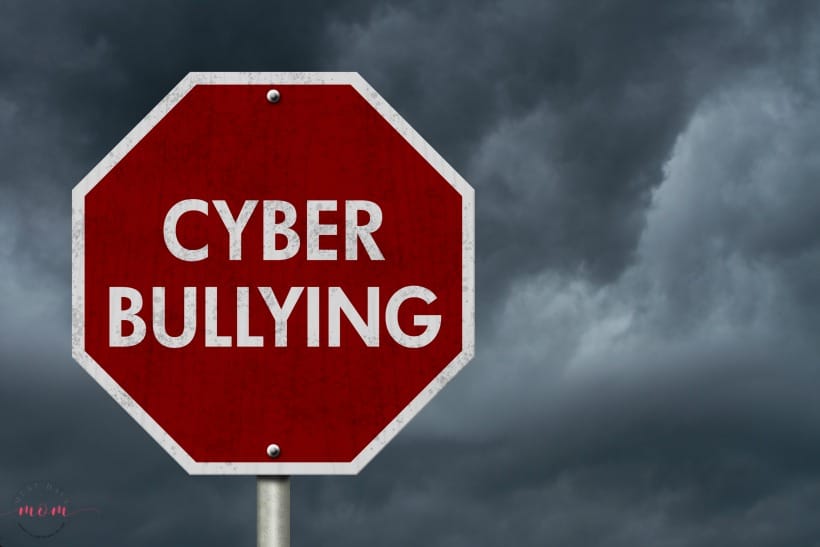 A high school student Britain Bennett was about to kill herself because she'd been receiving up to 100 comments per day from the site ASKfm calling her fake and s**t (sorry for the expression but this is actually how she was called). Now she is helping others to cope with the problem and raises awareness in her community.
For the record, cyberbullying is an explicit aggressive behavior online against somebody conducted with the use of modern technology. Cyberbullies usually use mobile phones, tablets, and computers as well as communication tools like social media, websites, text messages, and chats to cyberbully their victim.
According to Reportlinker, 71% of youngsters confess they are concerned about cyberbullying. In 2016 the Cyberbullying Research Center found out that 33.8% of 12-17- year-old students suffered from cyberbullying in their lifetime.
Consequences of cyberbullying
The outcomes of cyberbullying are different: depression, isolation, school performance decrease, self-harm. They depend on a child psyche, relationships, and openness inside the family, child's self-confidence, etc. Consequences are particular as every child is. Cyberbullying leads to suicidal thoughts with hundreds of children committing suicide worldwide every year.
In June 2017, Mallory Grossman, a 12-year-old girl from Copeland Middle School in Rockaway Township, N.J., committed a suicide after being cyberbullied by a group of girls. According to her family's attorney, she was called a loser; offended via Snapchat and Instagram, and even asked: "Why don't you kill yourself?". The girl used to complain multiple times and ask school authorities to intervene. But there was no reaction.
Identify the sings
To act wisely, parents need first to identify the problem. Here are the signs showing your kid is cyberbullied.
Gets irritated, nervous or scared after receiving a text message, a call or every time they are on social media

Wants to skip school or pretend to be sick

Avoids talking about social media, sites, online activity in overall

Unexpected, brusque turning off of a computer or a device

Depression, anxiety, despair

Self-doubts like "Am I beautiful?", "Am I skinny enough? etc.

Insomnia

Suicidal thoughts or attempts

Suddenly deletes social media accounts

Unstable behavior when socializing (especially visible when a family gets together)
Despite common symptoms proper to every victim, it is very difficult to identify the cyberbullying phenomenon without knowing your kid's online activity. Why? Because all those characteristics are attributes of an awkward age
Use parental control software
Use parental control app to monitor your kid's online activity to prevent or state the fact of cyberbullying. This is the most reliable way because all possible tools bullies use for insulting are visible to you. It is reasonable to pick a full-featured app like mSpy parental control software because it accompanies you at every single stage of the problem solution. For example, you can view social media (Facebook, Snapchat, etc.), messengers (Viber, WhatsApp, Telegram) and websites (like Askfm) and block them to isolate your child from an intentional harm. Also, you can monitor the current GPS location to know your kid current whereabouts.
The keyword alerts feature depicts words your kid types on their device and, thus, identifies the chatting with a cyberbully.
Provide a psychological assistance
Your kid definitely needs support and understanding. Here are the steps to make if your child is being cyberbullied.
Nudge subtly your child to talk. Create the environment of acceptance and unconditional love. Your child needs to understand you won't overreact or freak out. When the problem is identified, you should let them open up.

Ask detailed questions to learn the nature of the problem. You might think that memories can hurt your child. However, the most hurtful thing is to leave negative comments, offenses, insults uncovered with the right and truthful opinions. As a parent, you need to respond meticulously to every single moment of the situation. For example, the bully said, "You have no friends!". Your task as a parent is to convince otherwise.

Ground your kid in self-value. Actually, this is what you should do since birth.

People always face a rude and sometimes aggressive behavior toward them. Not all people are good. We cannot isolate kids from an aggressive society, we can teach them to react properly. In case of cyberbullying, communicate the idea that they are appreciated, loved and accepted for who they are.

Identify the bully. You need to find out who's bullying and report their family (if it's a mate, a neighbor, etc.) and school authorities.

Isolate your child (if necessary) from the place (school) or a bully.
In cyberbullying, the theory needs to meet practice. This means parents, school administration, lawmakers should create conditions for a kid to open up. However, technology is able to prevent it or provide a tangible basement to react properly in time.
Pin What To Do If Your Child is Cyberbullied: