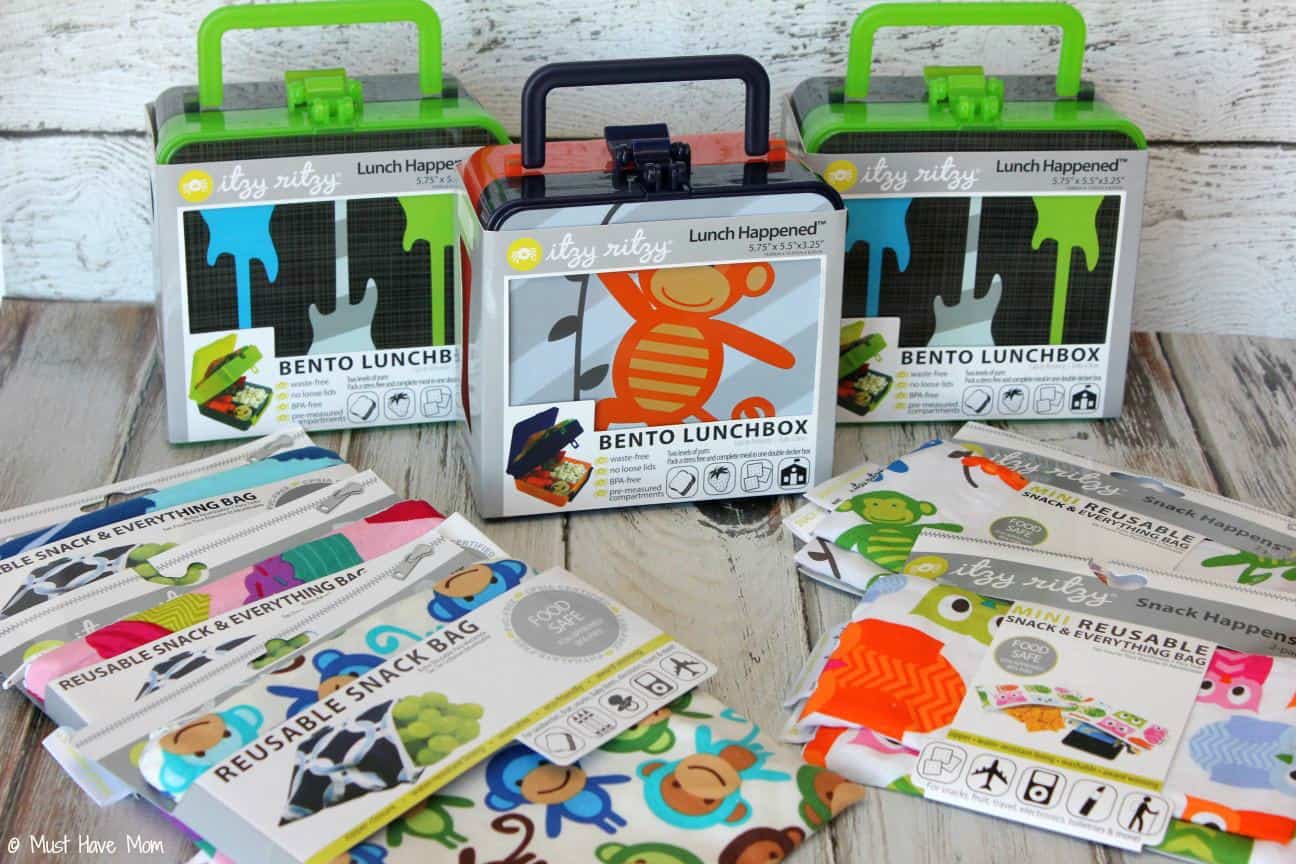 Back to school is just around the corner but these must have reusable lunch products from Itzy Ritzy are great all year long! I am loving that I can reuse these again and again and I don't have to throw away money on plastic bags anymore. These products are great for kids and the snack bags are useful for so much more than just snacks.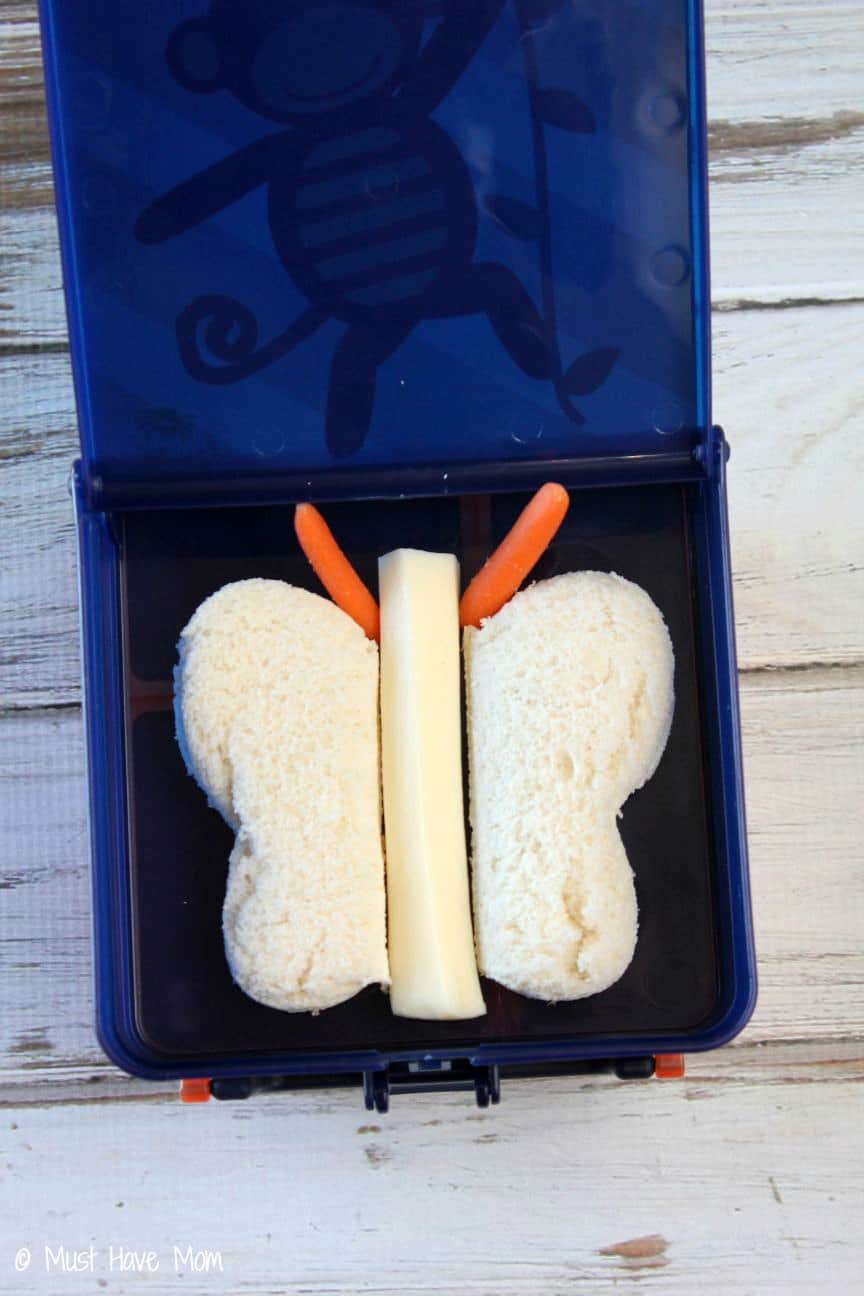 Have you seen the Bento box kids lunch craze yet? It's all about packing your child's lunch to be cute and appealing to eat. It's stored in the Bento box without additional plastic bags or packaging. I made this cute butterfly sandwich and cut it down the middle to add string cheese for the body and carrots for the antennaes. It was quick and easy but it made a lasting impression on my six year old!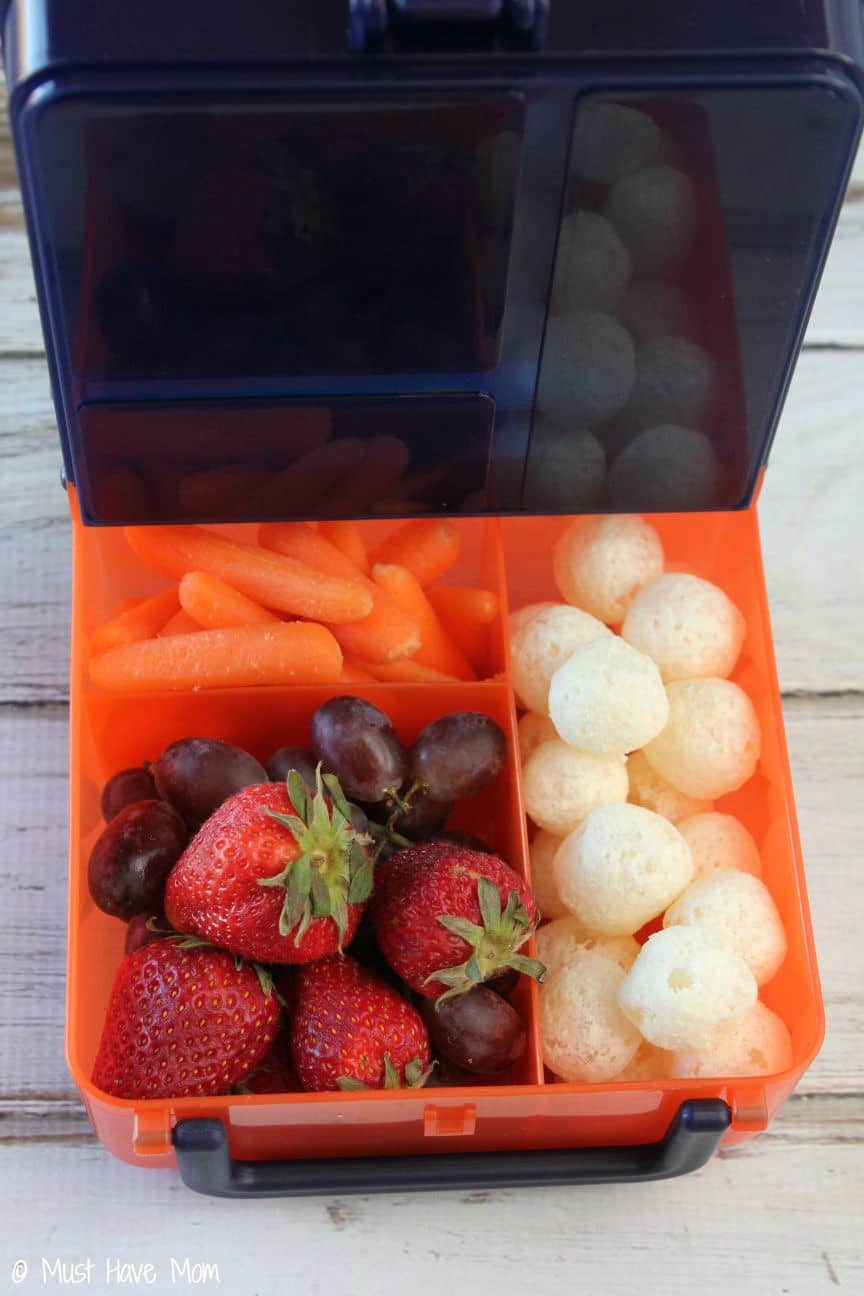 In the bottom of the Bento box you will find sectioned areas to fill with the remainder of your lunch. I added some healthy snacks and I loved that they were in nice portioned sizes. Pre-measured compartments leave space for veggies, fruit, sandwiches and sweet treats. So you know your little chowhound is getting a balanced diet. Easy-peasy, right? Did you know that the average lunch uses four small plastic bags each day? Packing lunch with four plastic bags five days a week for one year wastes almost 1000 bags per person! Ditch the plastic bags, leave behind the small food storage containers and loose lids and instead, save money and be eco-conscious with Itzy Ritzy's Lunch Happens Bento Lunch Box.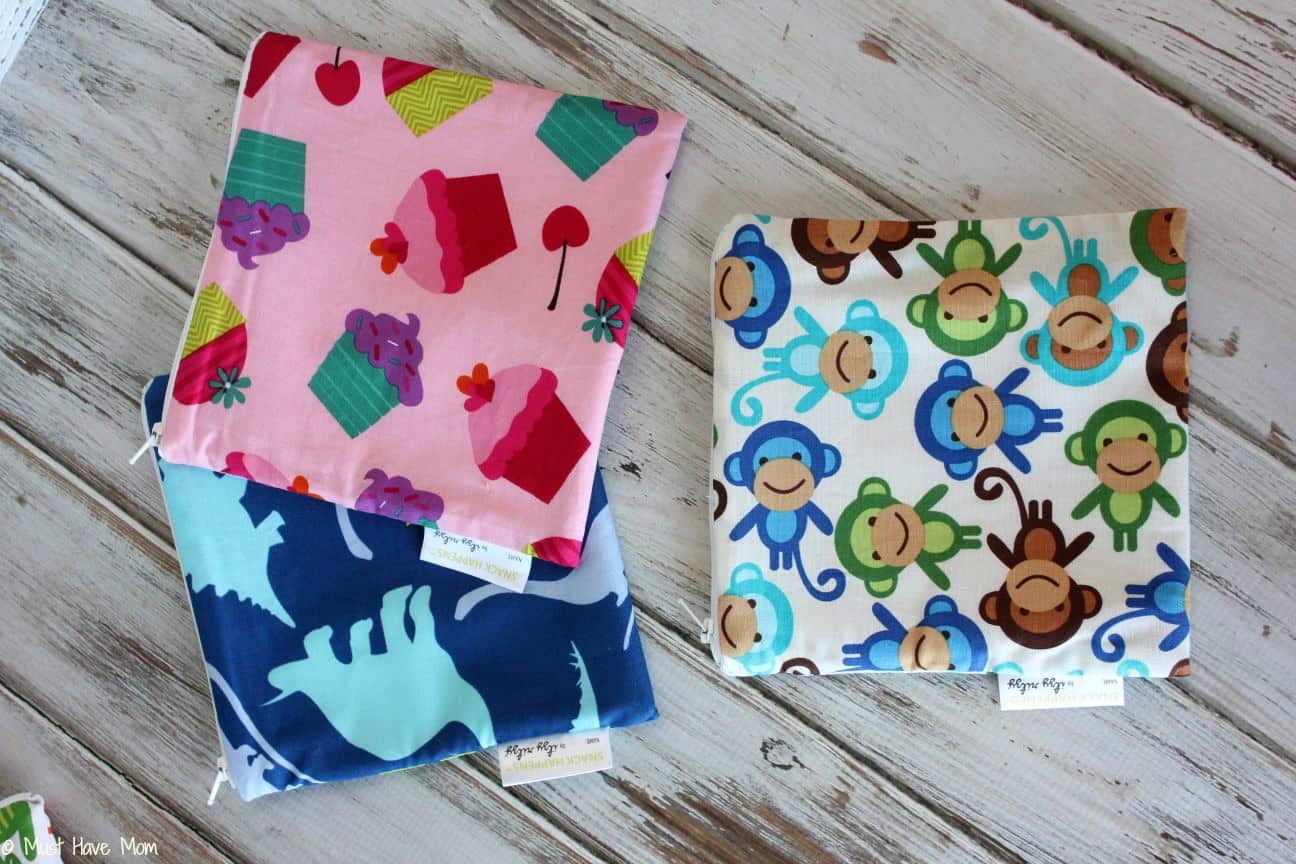 The Itzy Ritzy Snack Happens Snack Bags are reusable, machine washable bags for snacks, sandwiches and so much more. Made with an FDA approved, BPA-free, machine washable lining, these bags are also lead free, phthalate free and CPSIA Certified. The Snack Happened bags work great with sliced fruit, sandwiches, sticky or messy foods as well as any dry snacks. Alternative uses include holding makeup, iPods, cameras and more. The zipper top allows for silent snacking and no messy crumbs getting stuck in velcro and is ideal for little hands. The 7-inch by 7-inch reusable bags are a wonderful, green alternative to plastic baggies for your lunch, snacks, school, work, litter free lunch programs and help reduce the huge amounts of plastic bags going into the trash each day. According to the EPA, over 380 billion plastic bags, sacks and wraps are consumed in the U.S. each year and only 1-3% are recycled.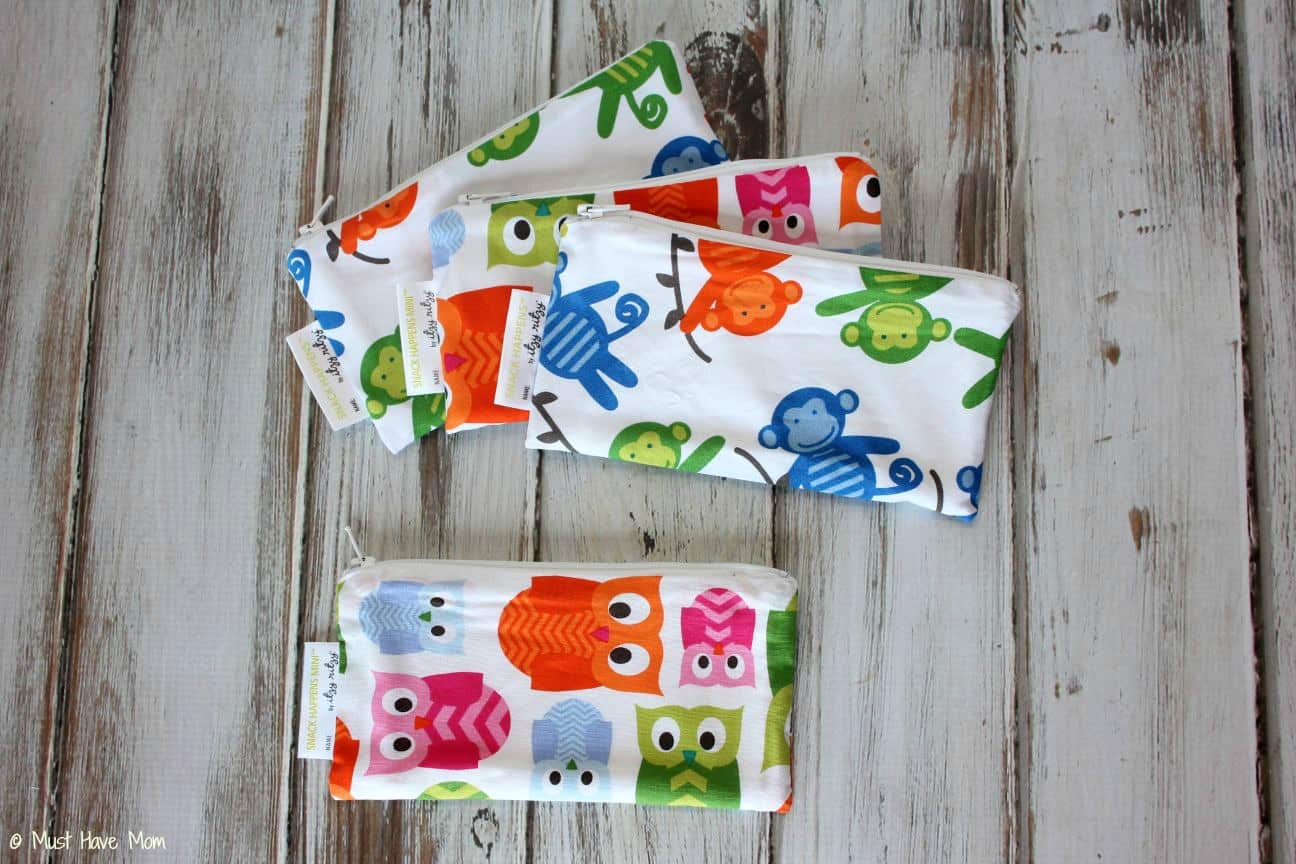 Itzy Ritzy Mini Snack Bags are washable and reusable snack bags made for little hands, snacks, fruit, sandwiches, school lunches, travel, crayons, cellphones, makeup, keys, license, toiletries, and much more! I love the mini size for m kids snacks! They are the perfect size to take with us in the car too.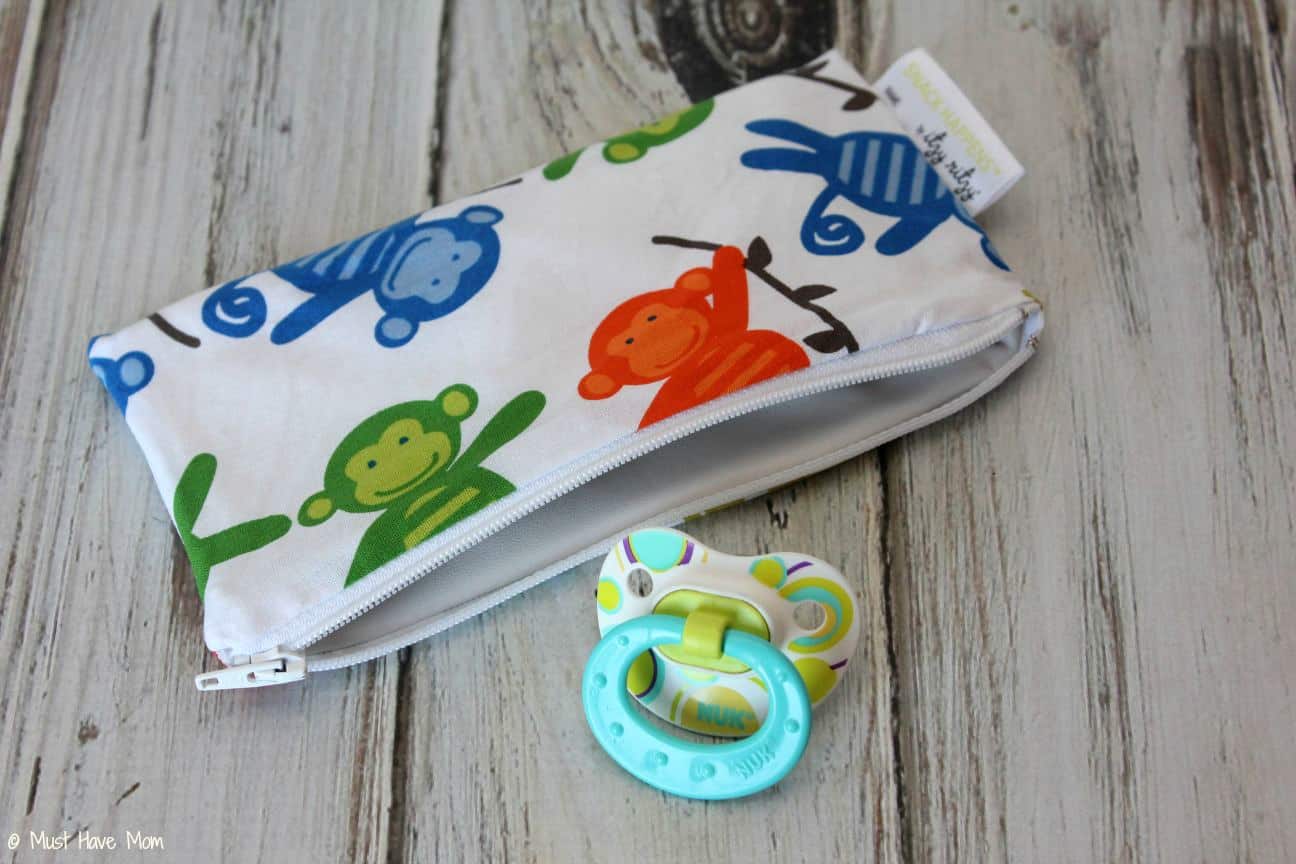 I also use them in the diaper bag to hold Brady's pacifiers. These reusable bags are good for SO many uses! I love them.
You can find all of these awesome reusable lunch products by Itzy Ritzy on their site!
Do you use reusable bags?