As we all work hard to meet our New Year's resolutions and squeeze into those old jeans we are aiming to fit into again, there is something you can do before you reach your weight loss goal. Whether you are trying to lose weight or you're happy where you are at, there are some tricks you can employ when getting dressed to accentuate your good attributes and minimize those areas you aren't in love with. Here are the must have slimming styles that you need to have in your closet!
You'd never know that I was pregnant in the photo above but thanks to a slimming pair of leggings and a loose fitting top, I look pretty trim! That's because I dressed for my body and didn't try fitting into something that I was spilling out of. It's all about knowing how to dress your body type.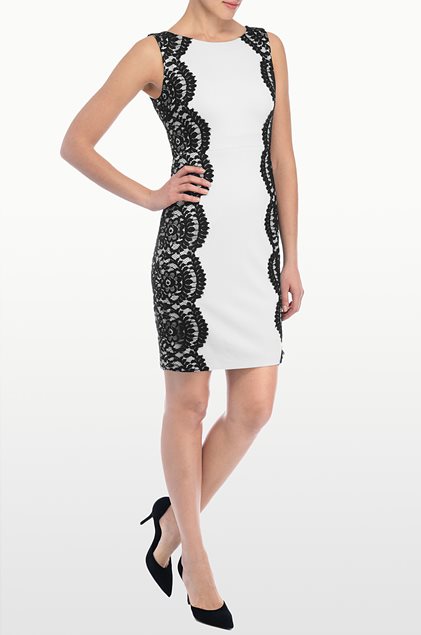 As you shop for the perfect dress for your Valentine's Day date look for slimming dresses like this one from NYDJ. The accents on each side creating a slimming effect down the center and pull the eye to the middle. That creates a slimming effect. I love the dainty feel of the black lace. It's perfectly romantic and delicate.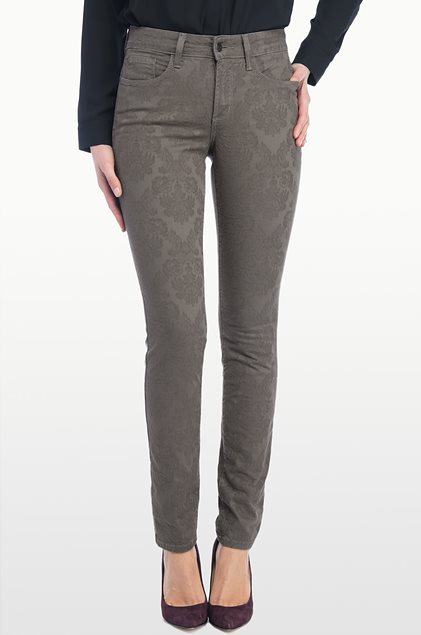 It seems many moms have fallen into the leggings and yoga pants rut lately. Please, I beg you, do not wear leggings like you would wear pants. They are not pants. They are intended to be worn with a long top that covers your bum. On another note, replace those leggings with these slim fitting NYDJ Alina Legging in Floral Jacquard. They have a romantic print that is subtle and perfect for replacing those leggings with.
When choosing a skirt look for color block styles like this one. The black edges and contrasting gray center create a beautiful slimming effect. It falls just above the knee for a flattering look on anyone.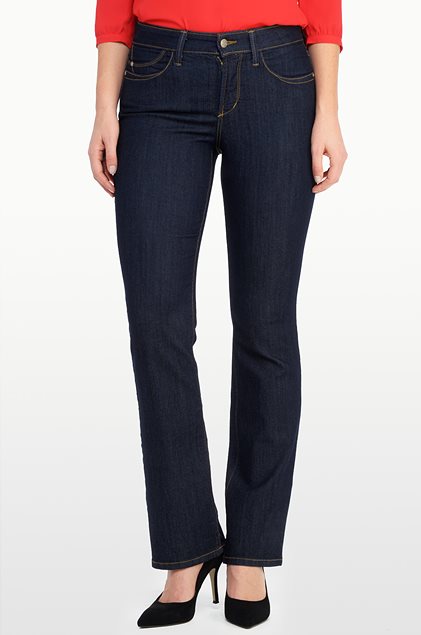 When choosing slimming jeans look for a darker wash and bootcut bottom. NYDJ's Barbara Modern Bootcut jeans in Dark Enzyme features NYDJ's exclusive Lift Tuck® Technology to keep you looking and feeling a size smaller. I would pair these with a bold colored top and some fantastic jewelry for a nice statement that is dressy casual.
Find all of these slimming looks at NYDJ .com! When you dress for your body type you look great AND feel great which helps you to exude confidence.