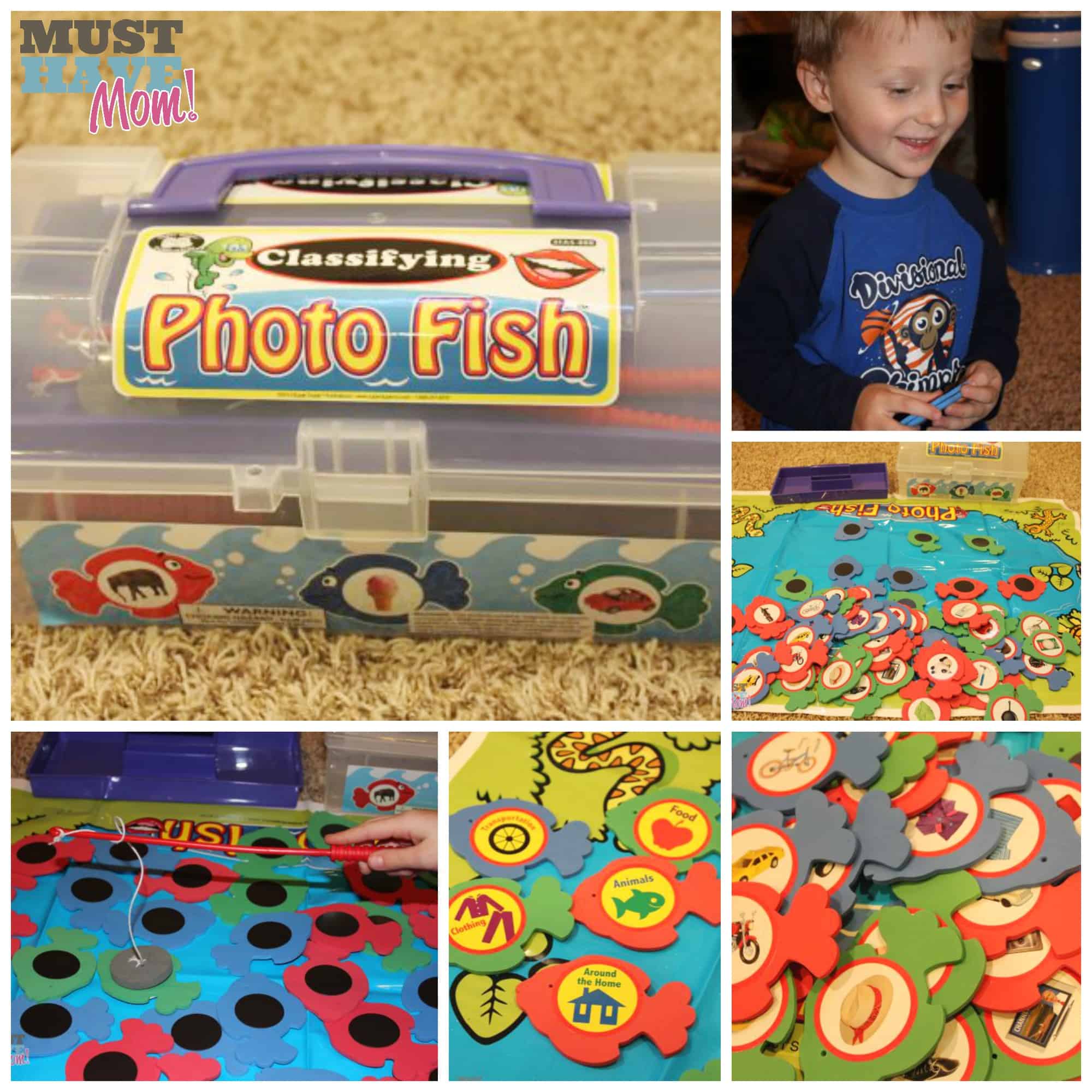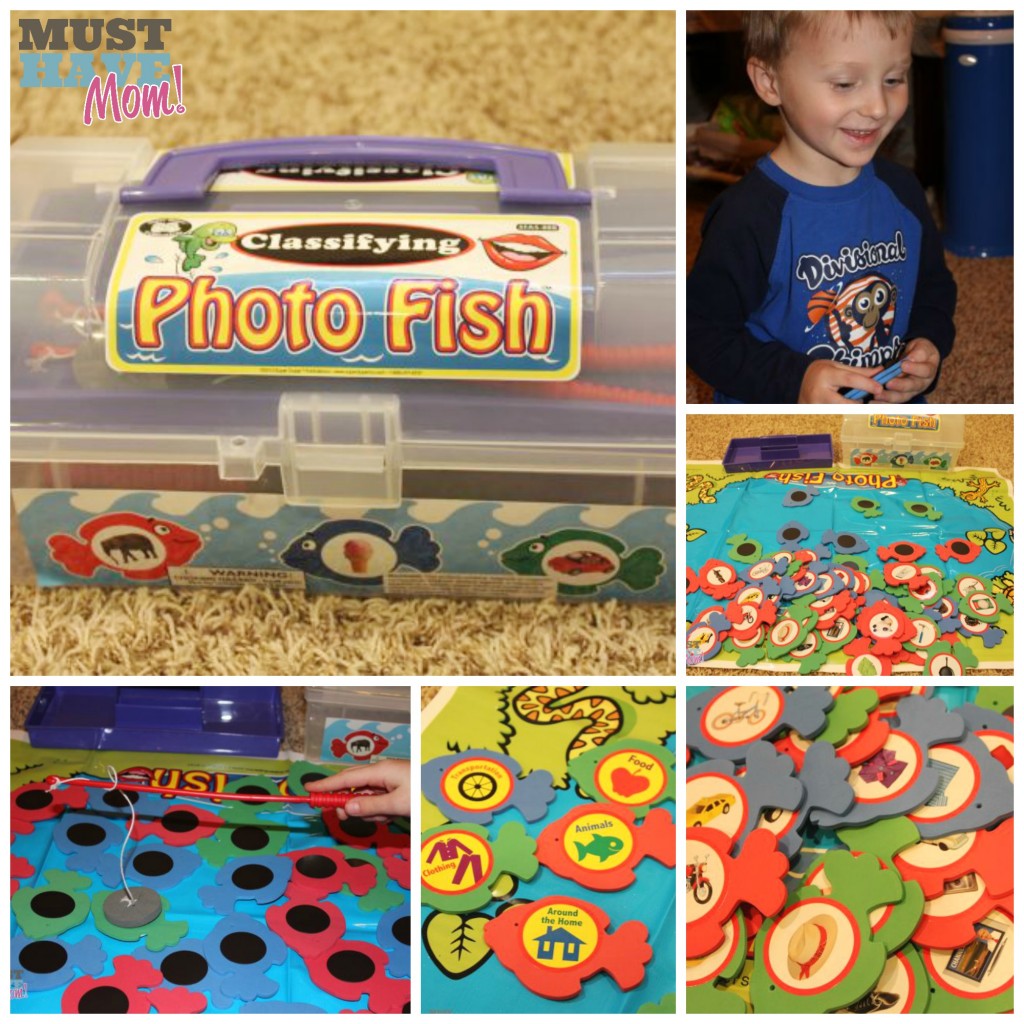 My next holiday gift pick is for boys and girls! Check out my holiday gift guide for more picks! I am a huge fan of Super Duper Publications educational games and I use them often for homeschooling my preschooler. He loves them and we haven't met a game we didn't like yet. This year rather than buying games that don't teach anything educational I decided to opt for the educational games instead which will gift them with knowledge AND fun! Here are a few of my favorite gift picks this holiday season from Super Duper Publications!
My kids LOVE the Photo Fish classifying game. It's easy enough for them to understand at a preschool and kindergarten level and it's a great way for them to learn to classify objects.
Little fishermen and women will get hooked on Classifying Photo Fish as they improve their sorting and classifying skills. These magnetic foam fish come with stickers showing photos of everyday items in the categories of Transportation, Clothing, Animals, Food, and Around the Home. Grab a fishing pole, choose a category, and reel in the fish that match it!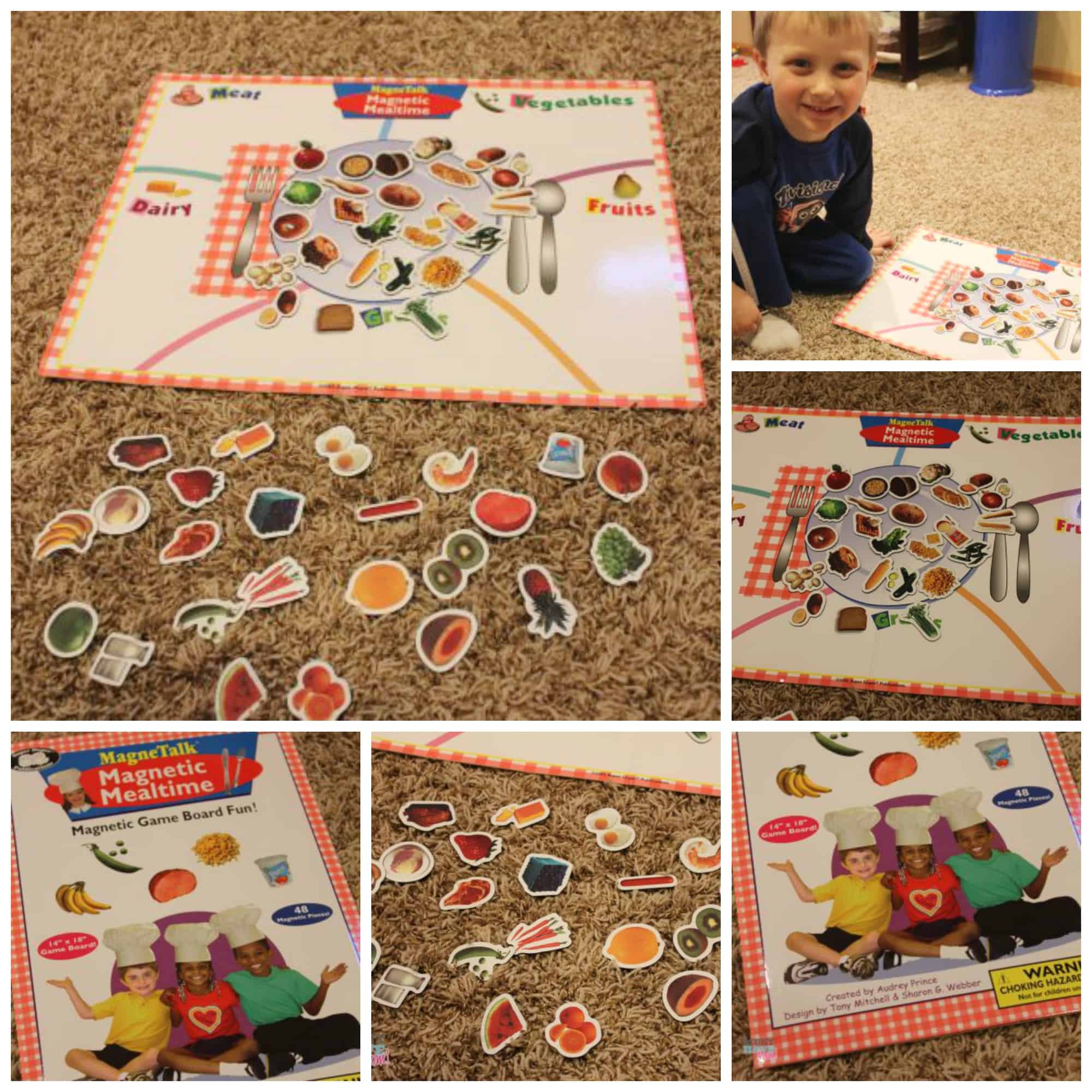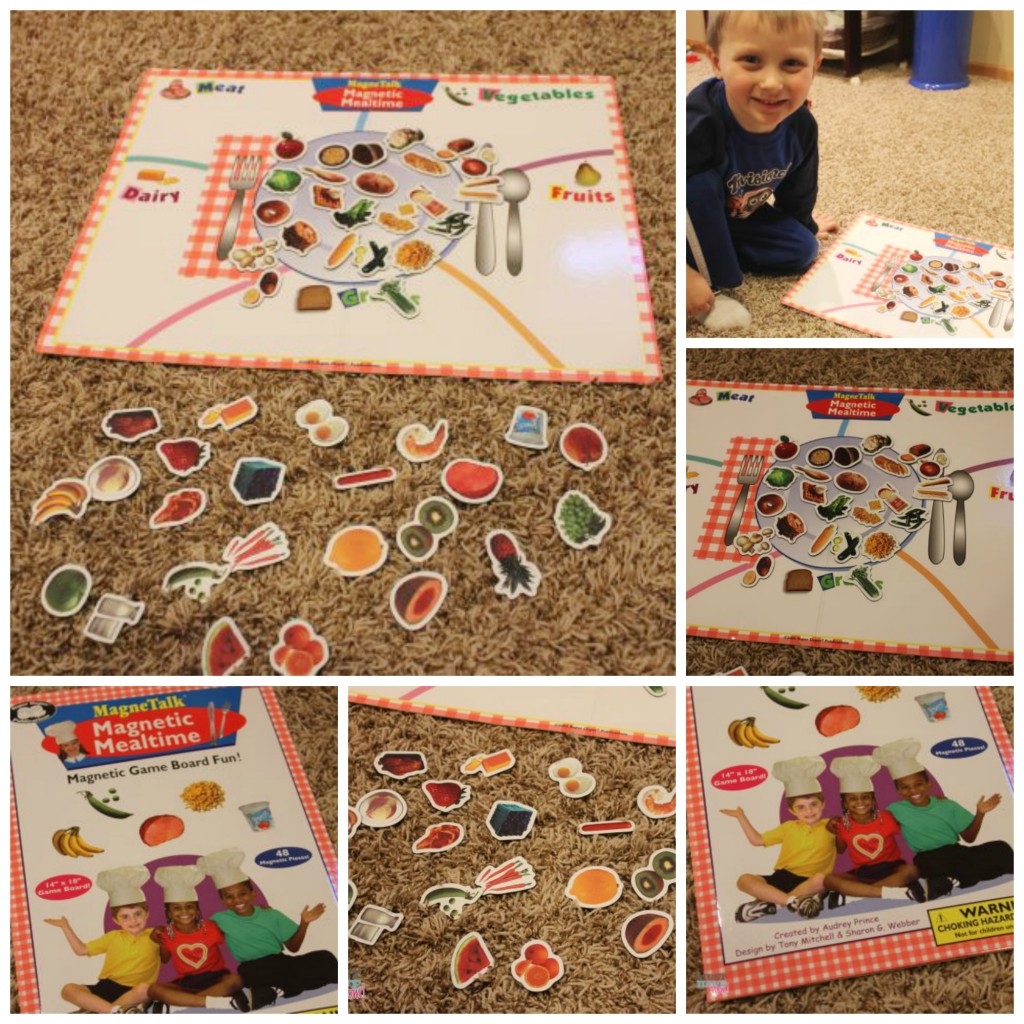 My kids are always very fond of any game that includes magnets so I knew this would be a hit. Children love using this magnetic game to discuss and create healthy meals. Teach your children five basic food groups including meats, vegetables, fruits, dairy, and grains. The vinyl photo-magnets provide plenty of play options for learning new vocabulary and categorizing foods by their food groups. It folds up nicely into a carrying case for storage or travel.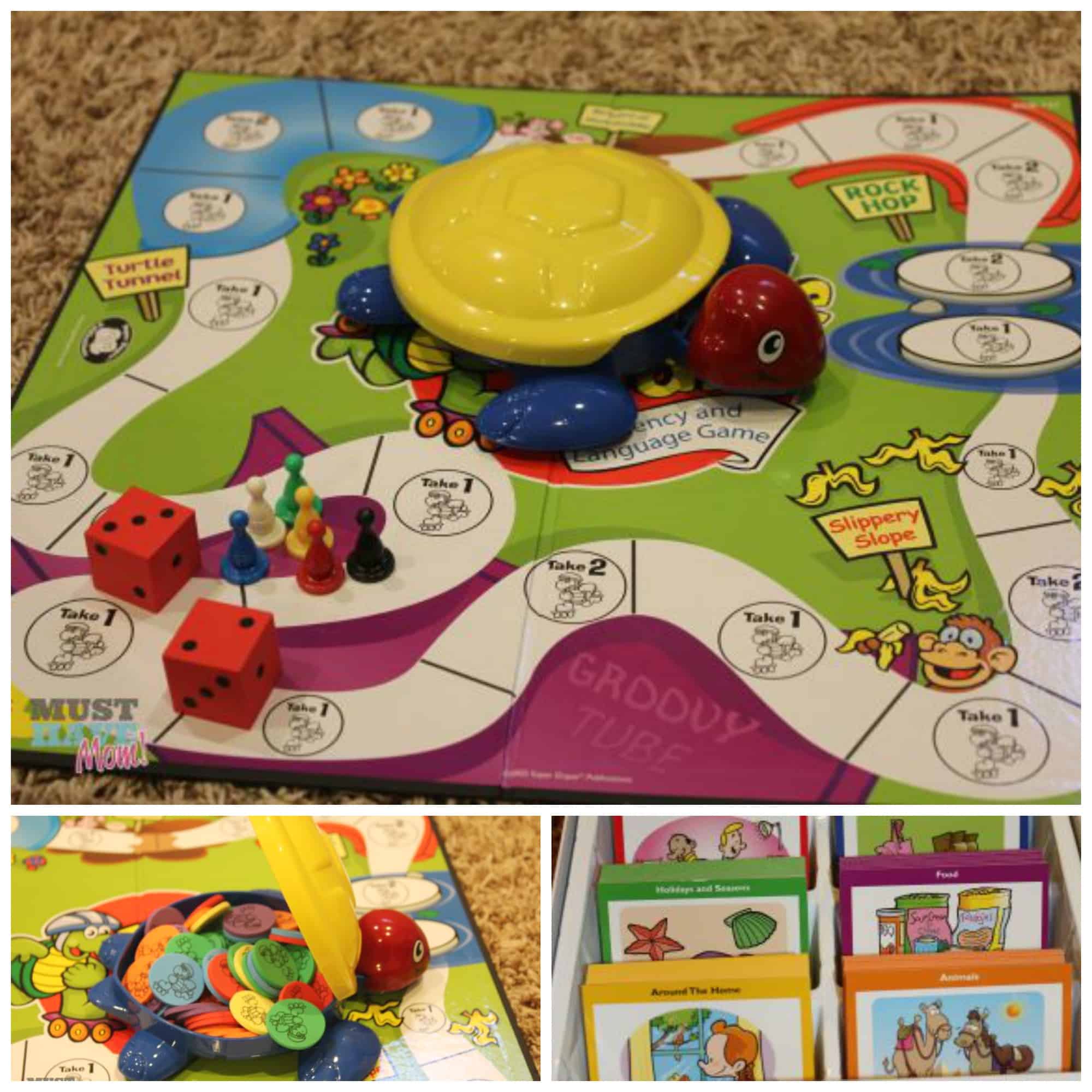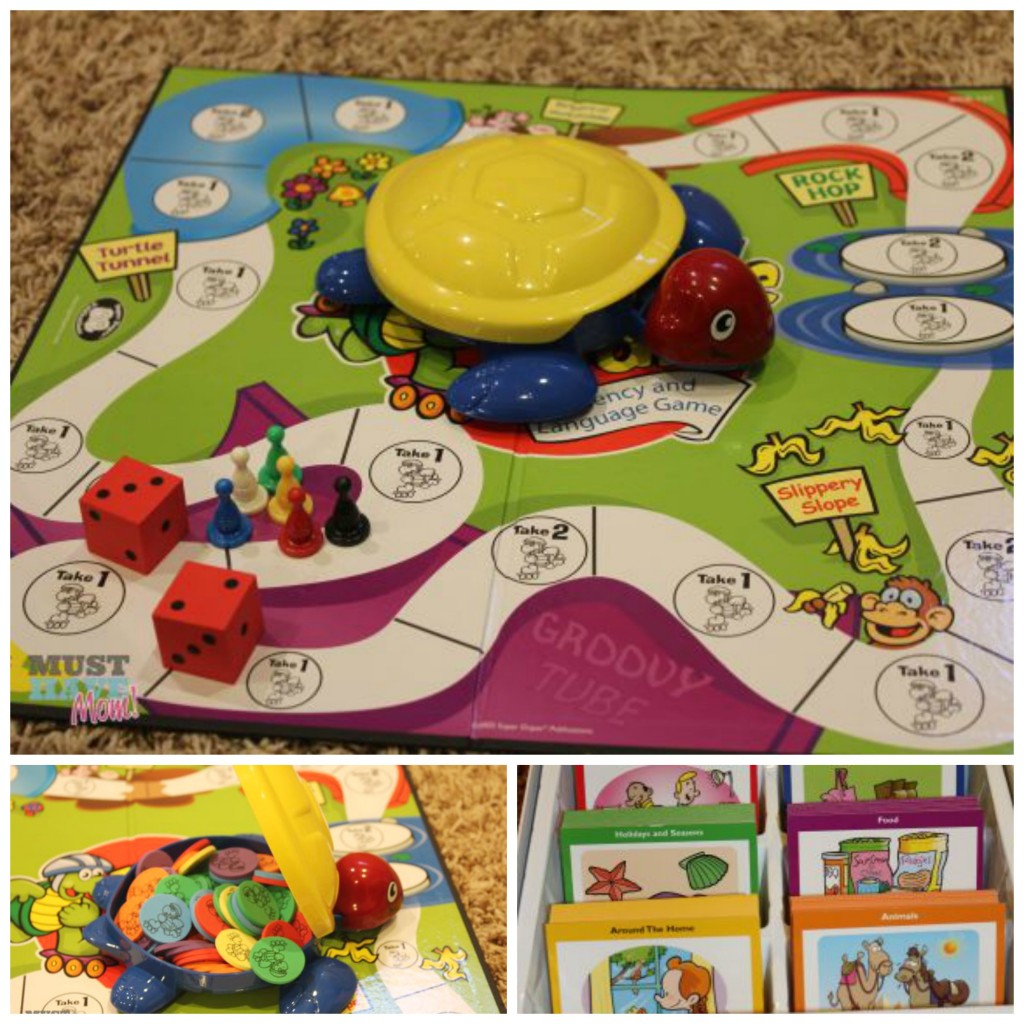 This is another favorite game of my children, Turtle Talk. Both my preschooler and my kindergartener enjoy this one. Here is a friendly turtle that wants to help your kids with their smooth and easy speech—and then skate with them around a turtle track collecting Turtle Tokens. In this innovative fluency and language game, players pick a card, answer a skill level question, roll the die, "skate" around the board, and receive Turtle Tokens (found inside the turtle) as they go!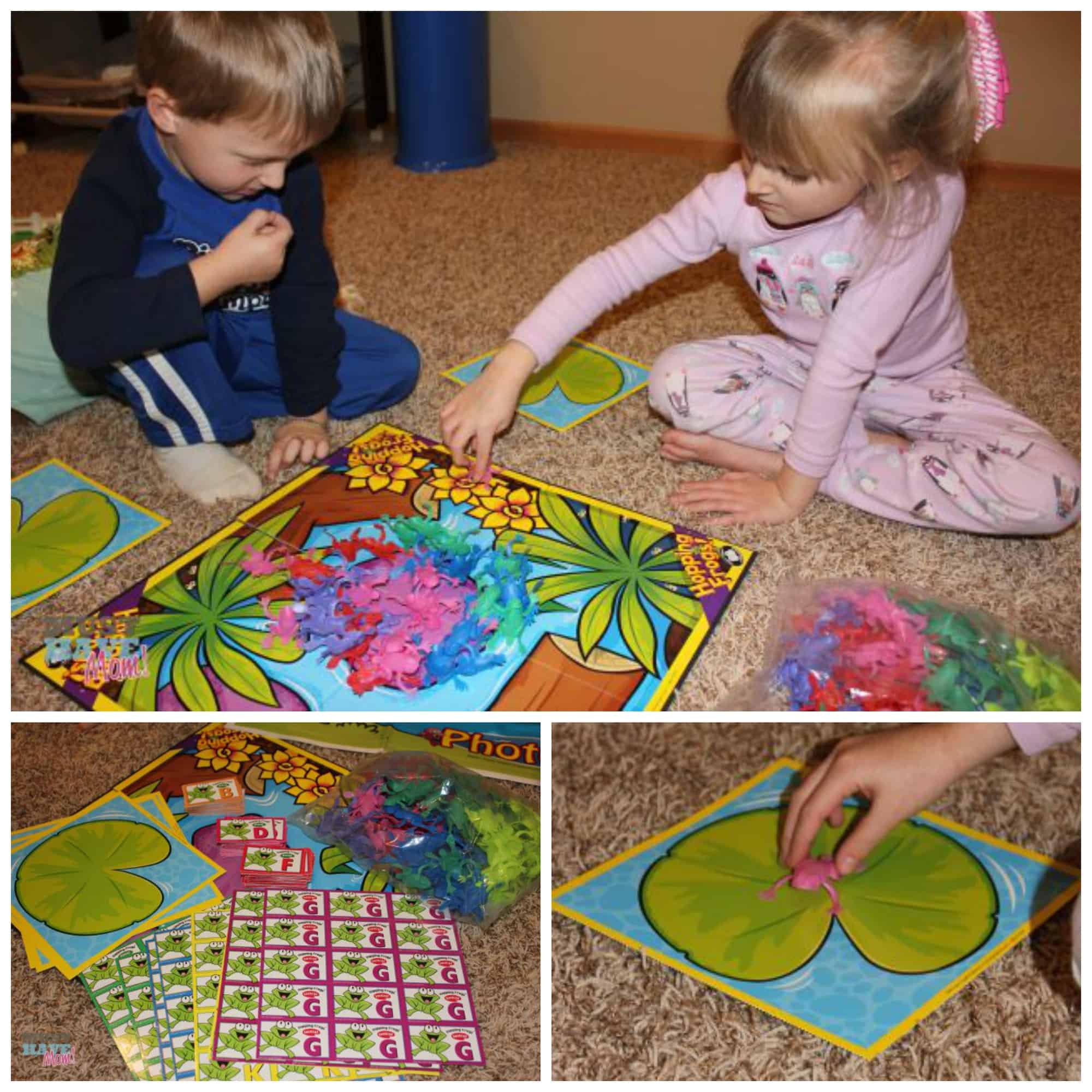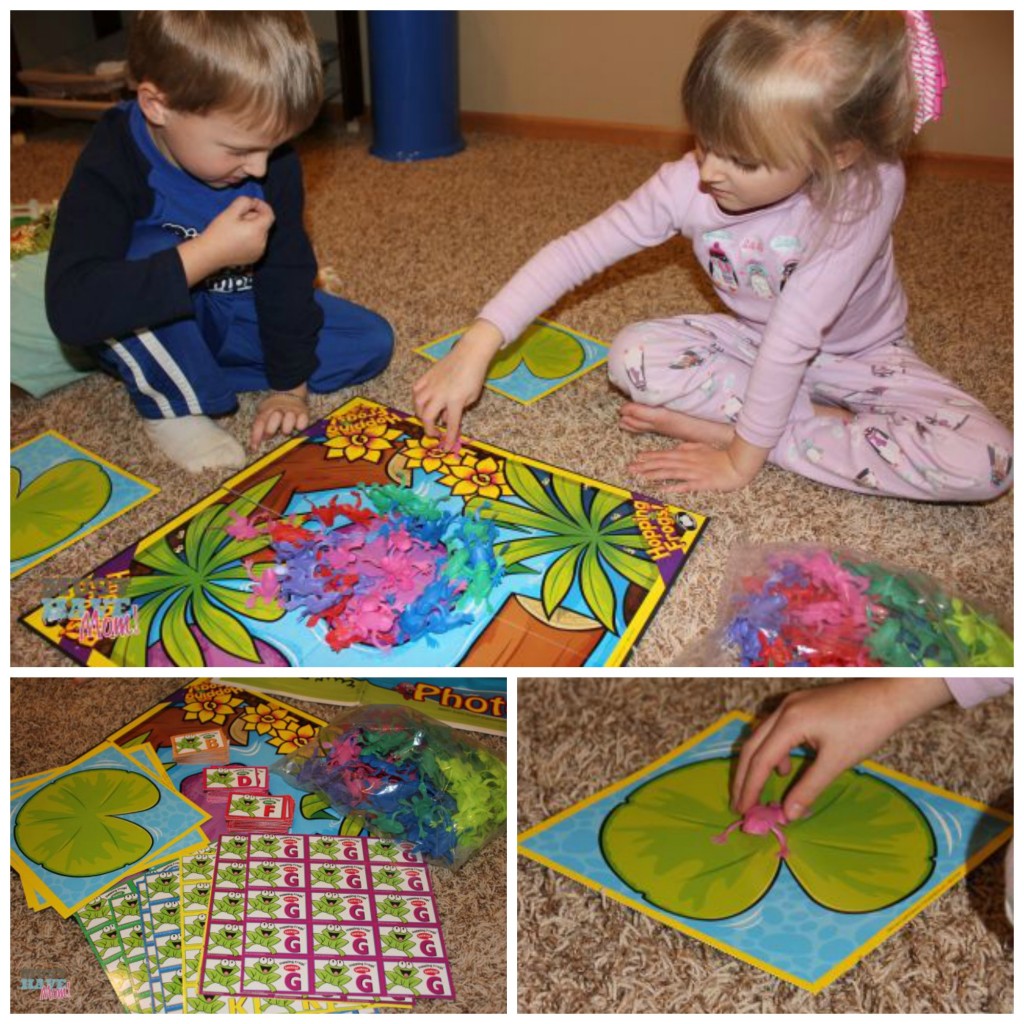 This game is perhaps the most fun to play in my children's opinion because they get to hop the frogs onto their lily pads! This hands-on, hopping good board game combines the fun of children helping their frogs "jump" from the "frog pond" (board) to their "lily pads" with development of early language and articulation skills. For articulation, the 420 game cards focus on earlier developing sounds (P, B, T, D, K, G, and F) in a fun and enjoyable way. Each sound has specific question cards for initial, medial, and final positions in single words. Hopping Frogs is flexible enough to allow you to work on a single target sound and position for all players, or address individual target sounds and positions for each player.
Super Duper Publications also has plenty of excellent stocking stuffers like their 60 Ticklin' Tongue Twister Pencils! These are perfect for stuffing any child's stocking!
You can find all of my favorite gift picks on the Super Duper Publications website. You can also save 15% with this exclusive discount code: DBCNQBFB which is good through December 20th. Shipping is free on all orders of $20 or more for anywhere in the United States and Canada.
This year opt for an educational game and give the gift of learning to a special child on your list! If you are a homeschooling mom then these are perfect for that!!