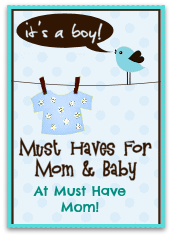 Breastfeeding is a beautiful thing and it's best for baby. It's free and you can't beat that! It doesn't always come easy to every new mom and I want to encourage all new and expecting moms to reach out for support if you are having difficulty! I was able to successfully nurse all three of my children to a year old and I'm planning to do the same with baby #4 who will be here in no time! That said, it didn't always come easily or without pain. When I worked as a Registered Nurse in OB I learned a lot from the lactation specialists on our floor. Their favorite products were from Lansinoh so naturally when I started nursing my own baby that was who I turned to. Here are a few essentials that will get new moms through those breastfeeding struggles and leave you triumphant at the end!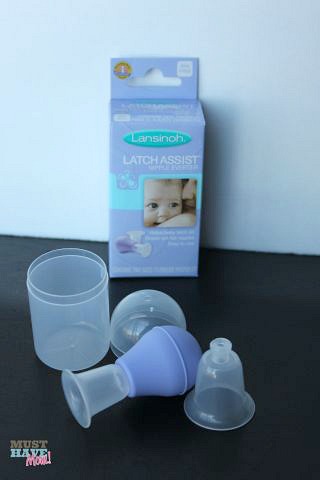 The Lansinoh Latch Assist is the tool you'll need to draw out flat or inverted nipples. I can remember the lactation specialists using syringes and cutting them into makeshift suction tubes to help moms pull out their nipples when they were too flat or inverted for baby to latch. They were definitely archaic and this little gem from Lansinoh is so much better! If you have ever been engorged then you know how hard it can be for baby to latch on and this latch assist tool will help with that too. Then baby can naturally help ease your engorgement by emptying the breast.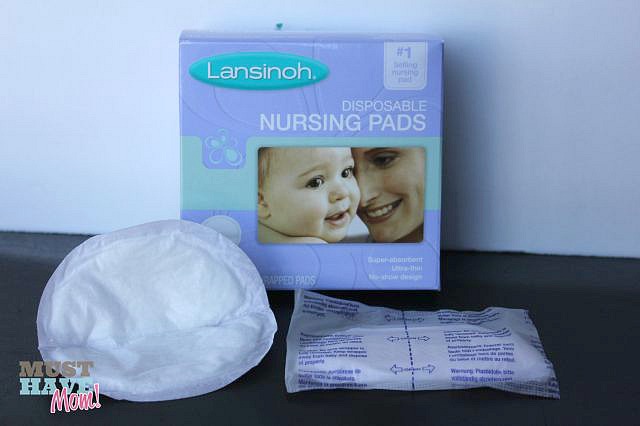 My absolute favorite disposable nursing pads are made by none other than Lansinoh. They are the ONLY brand of disposable nursing pads I will use. I've tried them all and these are by far the best. Others I've tried either don't do a good job at containing leaks or they smell of chemicals when they get wet. The Lansinoh pads can hold an amazing amount of fluid and I haven't ever leaked while wearing them. They come individually packaged so you can easily toss them in the diaper bag or your purse and they will remain clean. They have a sticky tab on the back to secure them in place however I always found the shape held itself in place easily without having to stick it on my bra. I once forgot I was wearing them and jumped in the lake. When I came up I couldn't believe how much water they had absorbed! I was amazed lol.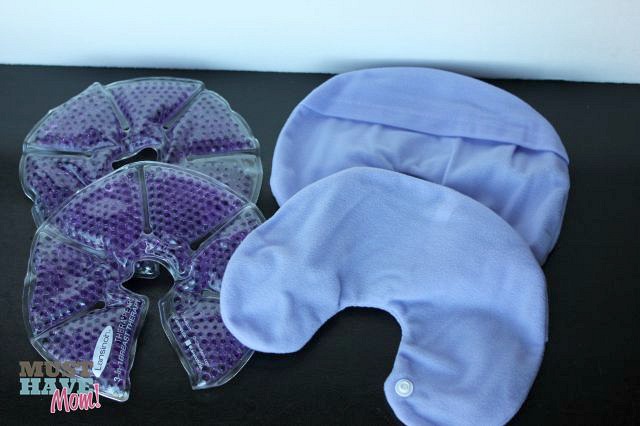 One product that is new to me and that I am very excited to use with this baby is the TheraPearl® 3-in-1 Breast Therapy packs. These are SO cool! They can be used either hot or cold. Use them cold to relieve engorgement, swelling and pain. Use them hot to relieve mastitis or plugged ducts. Another awesome use for them is to use them warm or hot to help your letdown reflex when pumping! I can't wait to try that! The Unique design conforms to your breast or pump to provide 360° relief. I love TheraPearl too because when frozen they remain flexible so you can form them right to your breast. These are a definite must have, especially for those first couple of weeks!
One product we went through a lot of on the OB floor was Soothies Gel Pads. These provide cool relief to help heal sore nipples. It is the #1 selling gel pad for breastfeeding moms. They can be used for up to 72 hours. I have used them with all of my babies!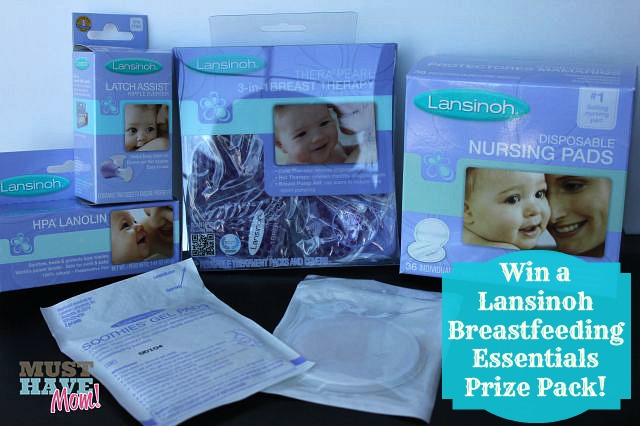 You can buy all of these must have breastfeeding essentials at retailers near you and learn more on their site! Be sure to stock up on these BEFORE baby arrives so that you are prepared during those first weeks of nursing. Otherwise you can send your hubby to the store with a picture in hand 🙂
Win! Lansinoh is giving one lucky mama this great Breastfeeding Essentials Prize Pack containing all of my favorite products! Enter Below!