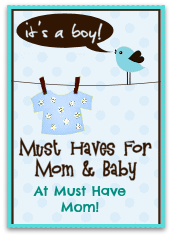 My little boy is due in early February and one thing that is an absolute must have here in Minnesota is a way to keep baby warm in the car seat. Snowsuits are not safe for baby to wear in the car seat as they can interfere with how tightly the straps fit and lead to the baby being ejected in the event of a crash. That means that you need a different option that is safe but will keep baby snuggly warm in the car seat. JJ Cole has the perfect solution in their
Arctic BundleMe
.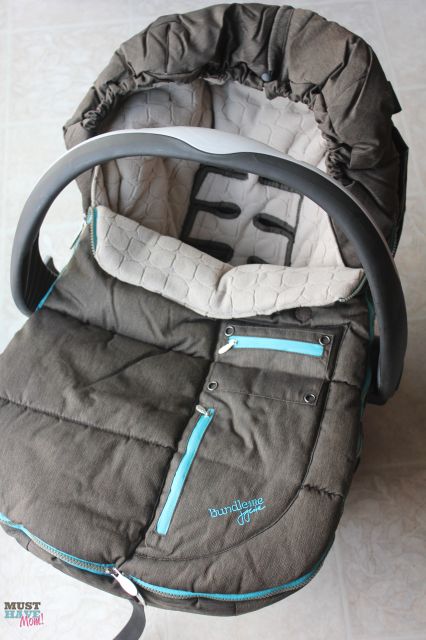 The JJ Cole Arcitc BundleMe is so warm and cozy! I love it! It was really easy to install in the car seat and it doesn't interfere at all with the safety of the seat. There is an adjustable velcro elastic strap that you wrap around the back of the seat to hold the BundleMe in place. Once you have secured that you can fit your straps into the BundleMe.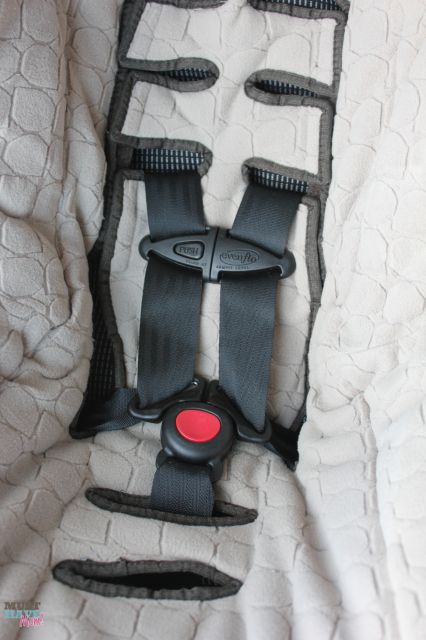 There are several different slots that you can thread the straps through so no matter what height your baby's straps are at it will fit in the BundleMe. There is a velcro release where you thread the top straps through so it's easy to manage and find which slot they fit through best.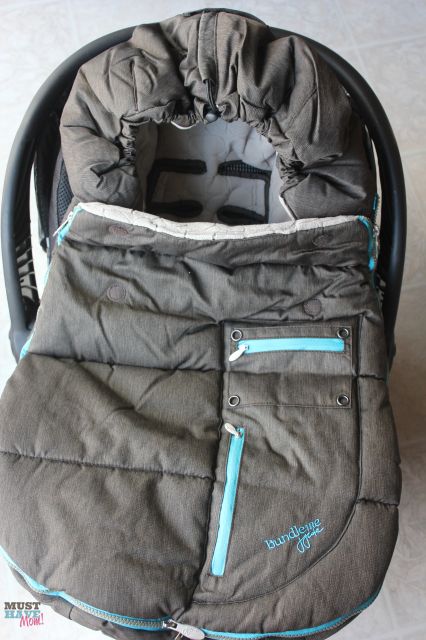 When the weather is especially cold, windy, snowing, etc you can really bundle up your baby by cinching the hood tight and closing up the BundleMe all the way.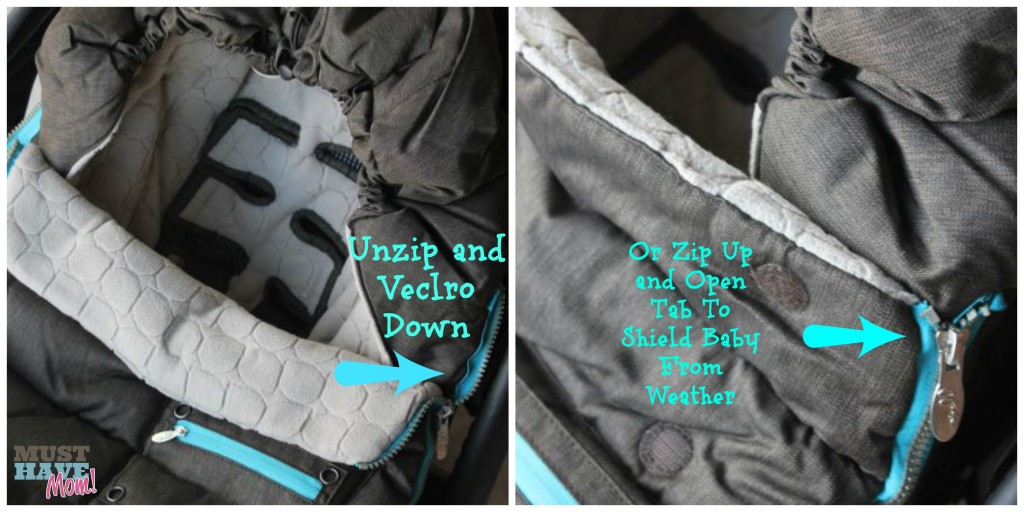 You can see here how you have the option to zip down the top flap and velcro it in place or zip it all the way up and unfasten it so it goes up to shield baby.
The inside of the BundleMe is soft and snuggly to keep baby warm. The outside is durable and water resistant so it's perfect for any cold climate. It's like putting a Winter coat around your baby's car seat! It maintains the safety of the seat while providing warmth and protection from the weather for your baby. All while allowing the straps to rest directly on your baby! Please do not put a snow suit on your child in their car seat. It's so unsafe!
The BundleMe easily unzips to get baby in and out of their car seat. It has an adjustable hood so you can cinch it up tighter or leave it loose depending on the weather. It also has a convenient zipper pockets on the top side. The top can be zippered off for easy temperature control which is great for when baby falls asleep in the seat and needs to be indoors in their seat. Just zip it off and they won't overheat!
The BundleMe is machine washable so it's easy to care for. I love that it works on both car seats and strollers! They have two different sizes, infant and toddler, so you are sure to get the perfect fit for your child! This is the infant size and it fits perfectly on our infant car seat. It also works great in the stroller. As baby grows they can move up to the toddler size.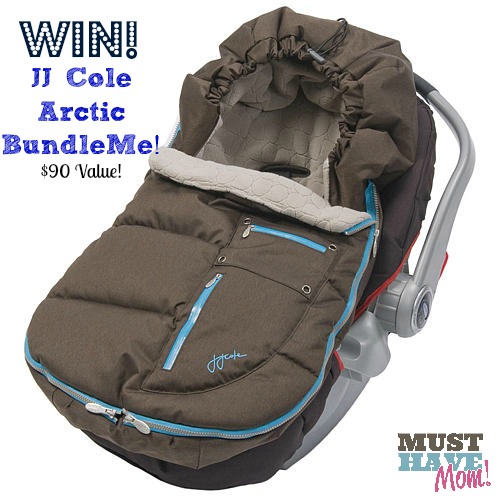 You can buy the JJ Cole Collections Arctic BundleMe at retailers near you or online! Babies R Us, Target and Amazon are just a few retailers that carry them. If you live in a warmer climate then check out JJ Cole's entire line of BundleMe products as they carry different weights for different climates!
Win! One lucky reader will win a JJ Cole Collections Arctic BundleMe valued at $89.95! Enter below!