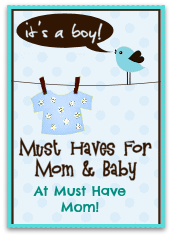 One thing babies do a lot of is eat! Be prepared for feeding time with some of my favorite Boon feeding essentials!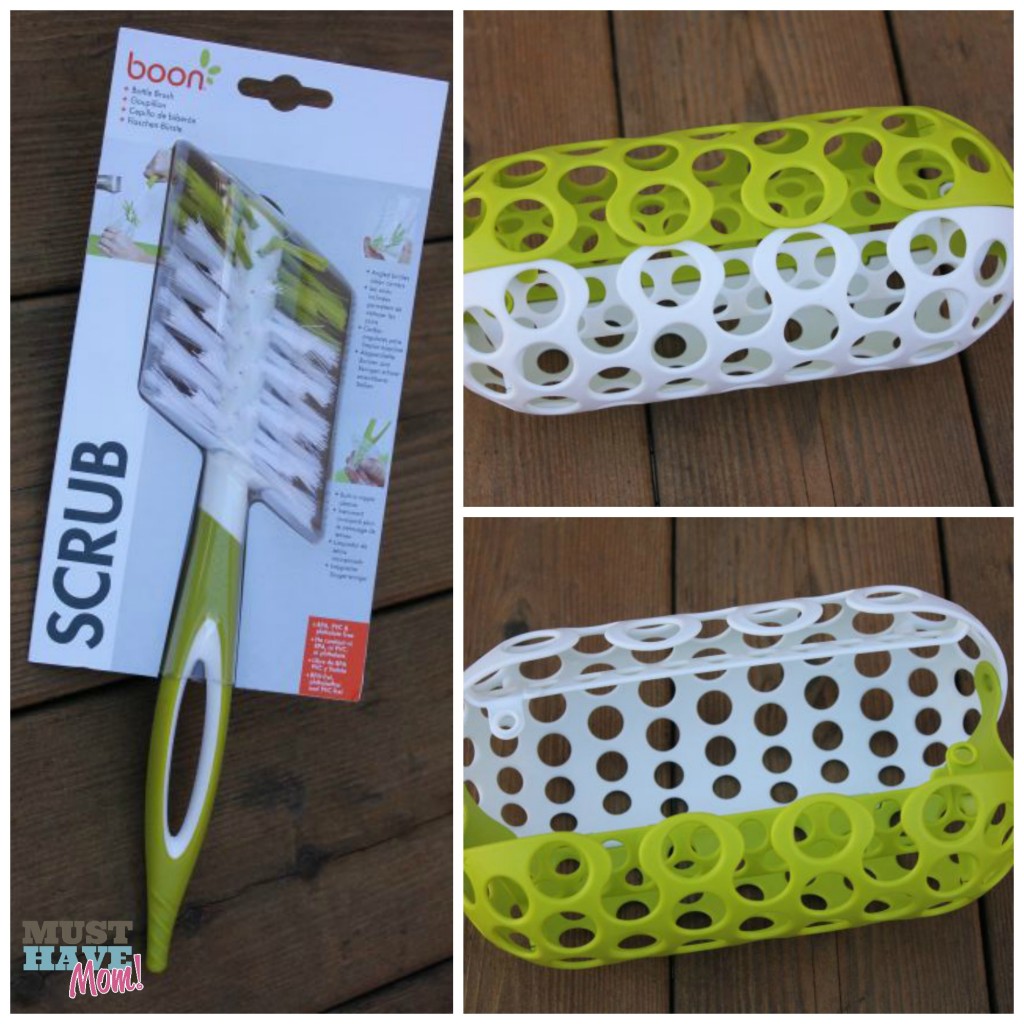 Whether you plan on breastfeeding or bottle feeding you will need these products! I have nursed all of my kids until a year old but still needed these essentials. If you plan on nursing don't expect to never give your baby a bottle. At some point you will need to leave them and someone will need to give them a bottle of your expressed milk. Don't be caught unprepared! Here are my favorites for cleaning the bottles and sippy cups!
The Boon Scrub is perfect for making quick work of cleaning your bottles and sippy cups! The angled design makes it perfect for reaching those hard to reach corners in the bottom of bottles and sippy cups. The integrated valve and nipple cleaner attached to the handle means you only need one tool for the job.
The Boon Clutch dishwasher basket is ideal for getting all those bottle and sippy cups clean in the dishwasher without the worry they will fall to the bottom and hit the heating element. It has one opening at the top and a round design which makes it perfect for fitting all those small parts and keeping them in place.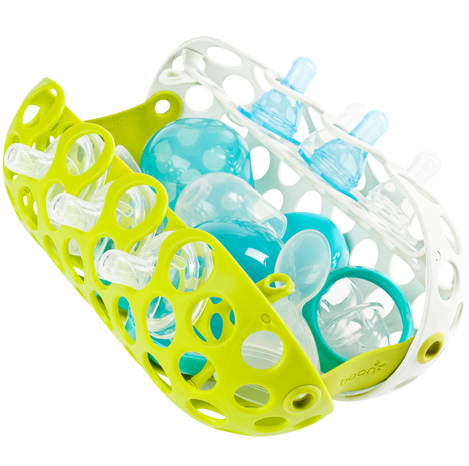 Nipples slip easily into the top compartments and stay put. You can fit everything you need in this basket and I love the easy open and shut design.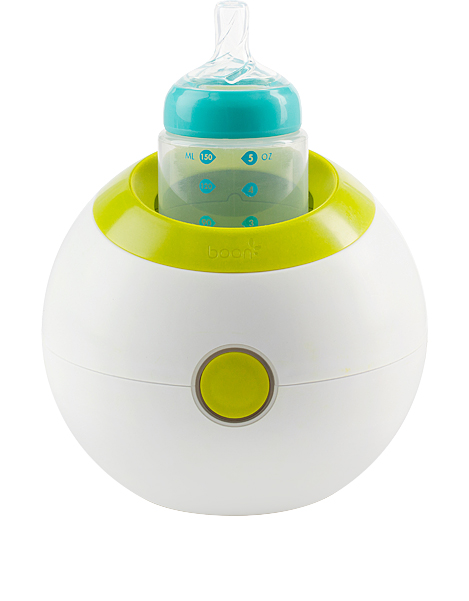 One thing I love for warming bottles or thawing frozen breastmilk is the Boon Orb. The Orb steam heats bottles and baby food evenly without hotspots. It fits most bottle types and has a basket for baby food jars.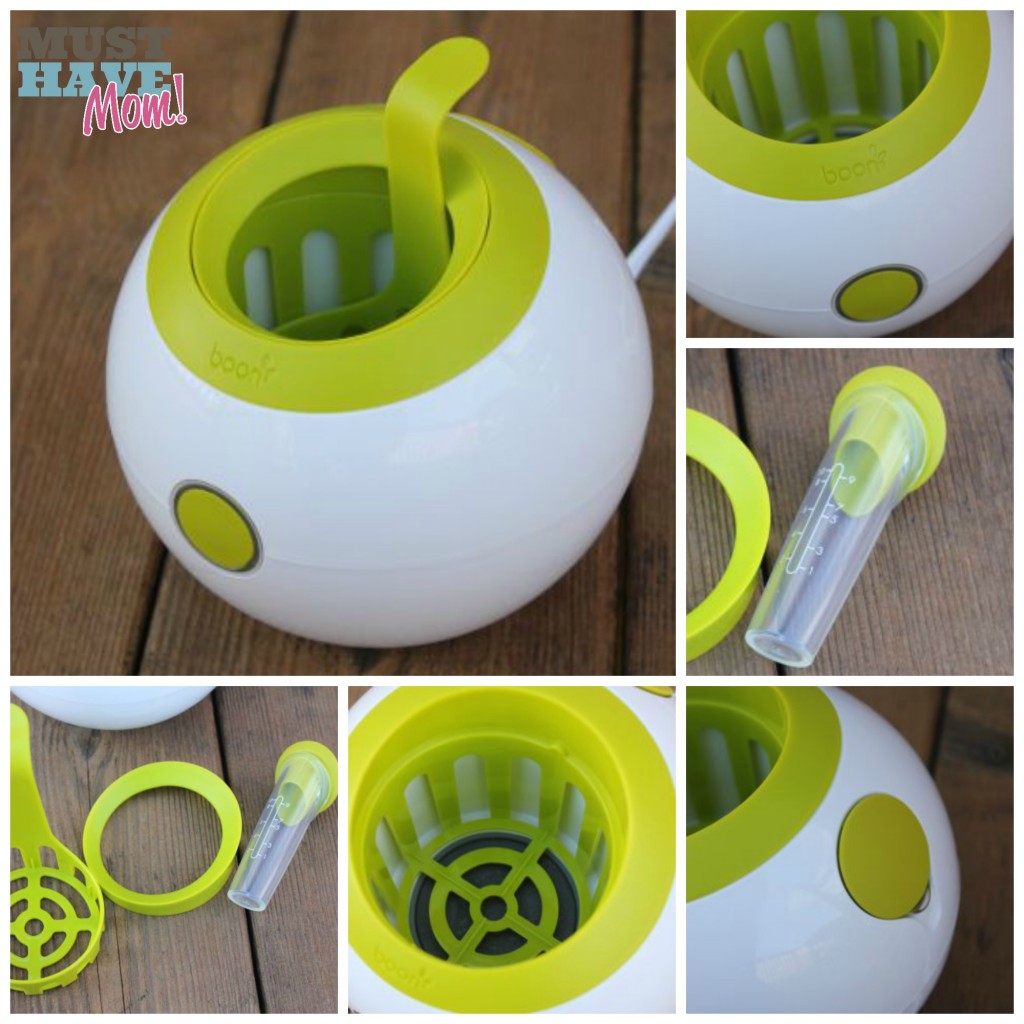 It comes with a graduated tube for measuring the water you need to add and it conveniently slides into the back of the Orb and integrates with the design so you can't even tell it's there! I love the sleek look of this bottle warmer and don't mind having it on the counter because it is visually pleasing. Worried about heating baby's bottle to the perfect temp? It has an auto shut off feature so you don't have to worry! Once it's done steaming it to the right temp it will shut off.
Boon ORB (MSRP: $36.99), CLUTCH (MSRP: $11.99) and SCRUB (MSRP: $9.99) are available on Amazon.com and Giggle.com
These are fabulous baby shower gift ideas!!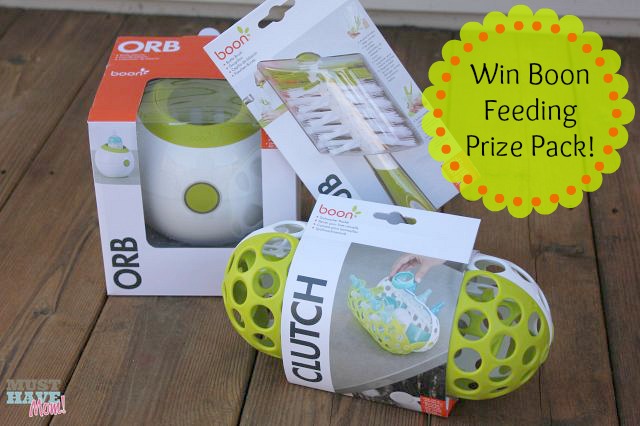 Win! One reader will win all of these fabulous feeding essentials from Boon! Enter below.
Each household is only eligible to win 3 TOMY products, via blog reviews and giveaways, each calendar year. Only one entrant per household per giveaway. If you have won the same prize on another blog, you will not be eligible to win it again. Winner is subject to eligibility verification.