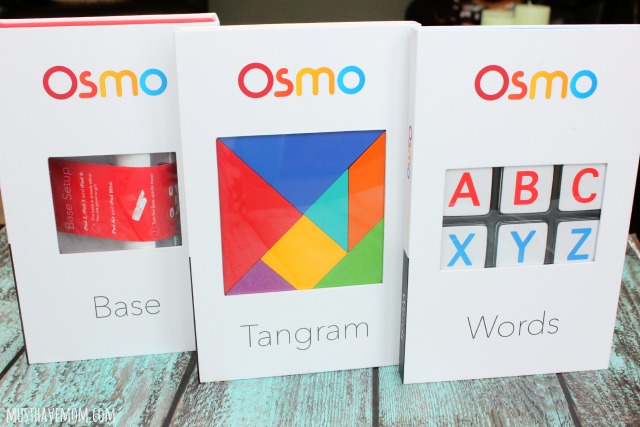 iPads are all the rage and while we are all very familiar with apps and how much our kids love playing games on our iPads, one new game aims to take our game play to an entirely new level. Osmo has come out with a new iPad game that is interactive and it will blow your mind! It's amazingly cool and definitely a must have game for iPad. I'm not the only one that thinks so either. TIME named Osmo to it's best inventions of 2014 list!
Osmo's groundbreaking system fosters social intelligence and creative thinking by opening up the iPad to the endless possibilities of physical play. iPads have hit schools and I believe Osmo won't be far behind. It integrates physical, hands on activity with learning on the iPad. To get started you'll need the Osmo games which include the base, Tangram and Words sets.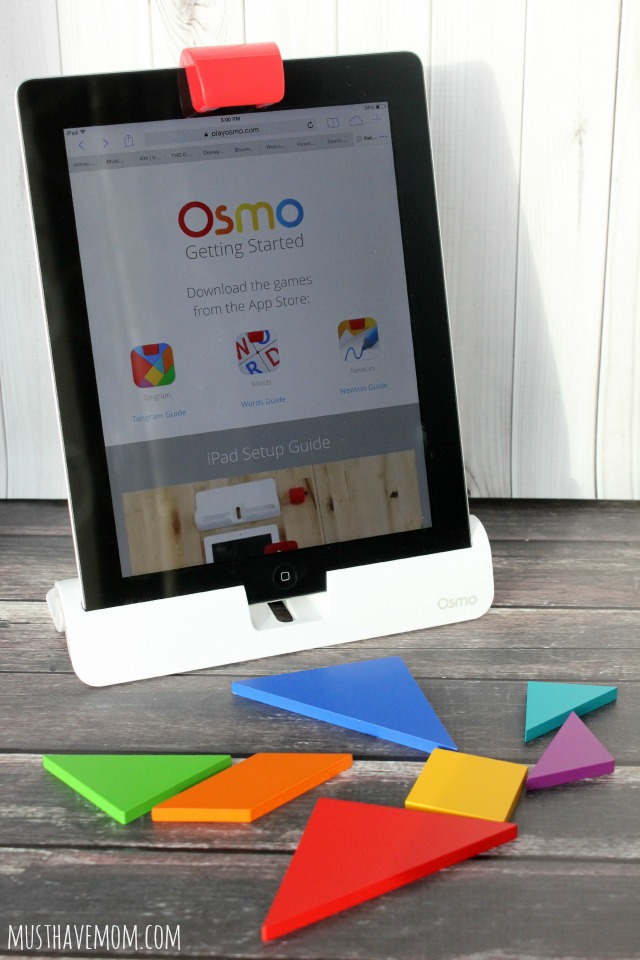 Next you'll put the red piece on the top of your iPad. This helps the iPad "see" the pieces in front of it so that they can interact with the screen. You can download each of the three games, Tangram, Words and Newton, from the app store for free. Now you are ready to get started!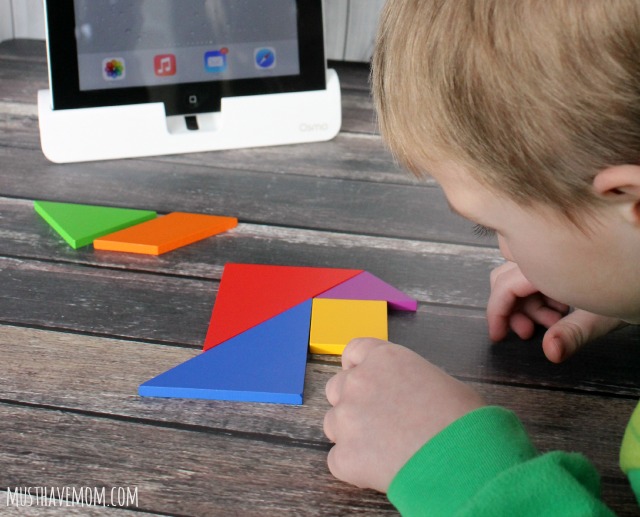 Aiden couldn't wait to play! He took out the wood pieces and arranged them on the table in front of the iPad.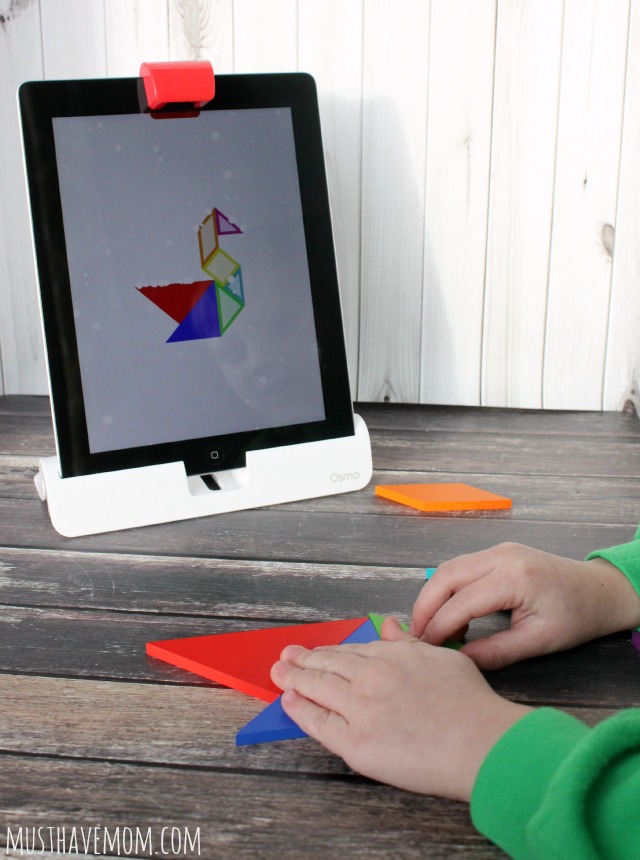 Then we pulled up the Tangram game and it displayed a shape on the screen outlining each of the quality wood pieces that we would need to place in order to re-create the shape. You'll notice that the pieces he has laid correctly in place show solid on the iPad screen, while the pieces that he hasn't done correctly yet are not filled in. He was so mesmerized by this game! I have to admit that while watching him play I was eager to do it myself! It's a ton of fun.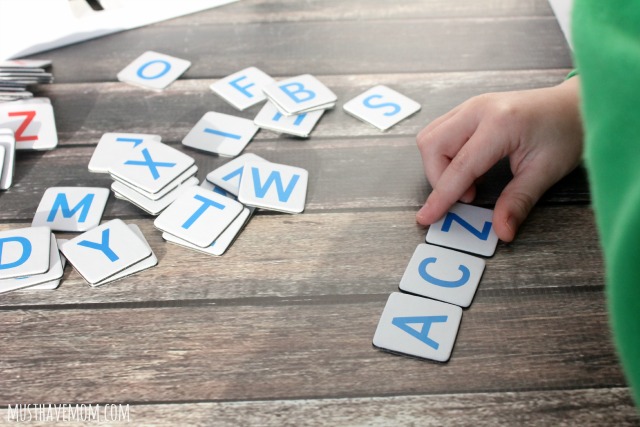 The next game in the line up is words. Be the first to guess and spell out the on‑screen hidden word by tossing down real‑life letters faster than your friends. A related picture gives the clue. I love being able to touch and feel the letters. It's so much fun while still being interactive with the iPad.
The Newton game is just crazy! You use your own paper and pen (or legos, blocks, whatever you want!), along with the Newton game app (free in the app store) and then get your creative juices flowing! Draw a basket, use your cup, keys, whatever you can think of and guide falling on-screen balls into targeted zones. It's mind boggling how it works!
You can buy Osmo online or in the Apple store. It's beyond cool and a definite must have game for iPad! This is also perfect for game night. Gather the family around and get ready to have some fun! Challenge each other, work together, have fun!
Have you played with Osmo?