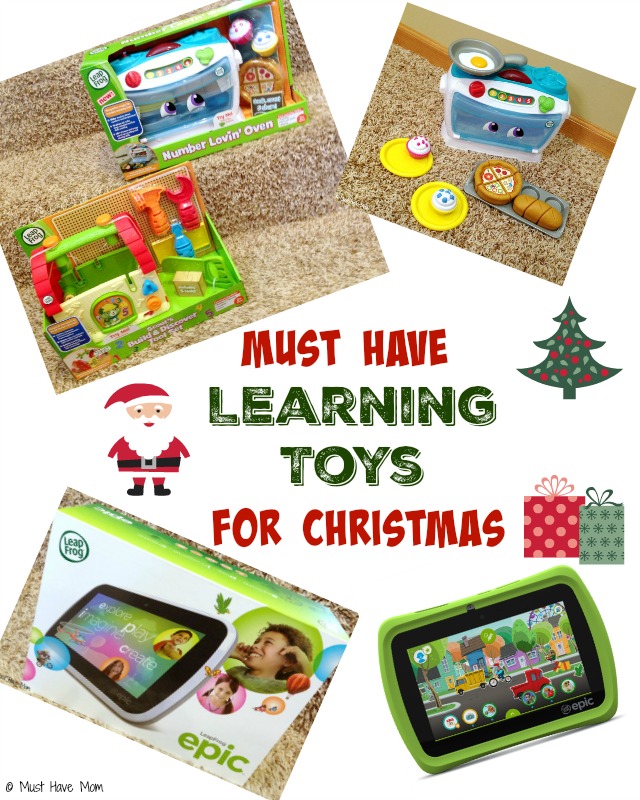 This Christmas don't just give a toy to the child on your list, give an educational toy! What's better than giving the gift of knowledge? These top picks from Leapfrog are sure to delight any kiddo on your Christmas list this year. I've got must have educational toys for each age group and I've tested them out with my own kids and they came out on top! Read on for our favorites!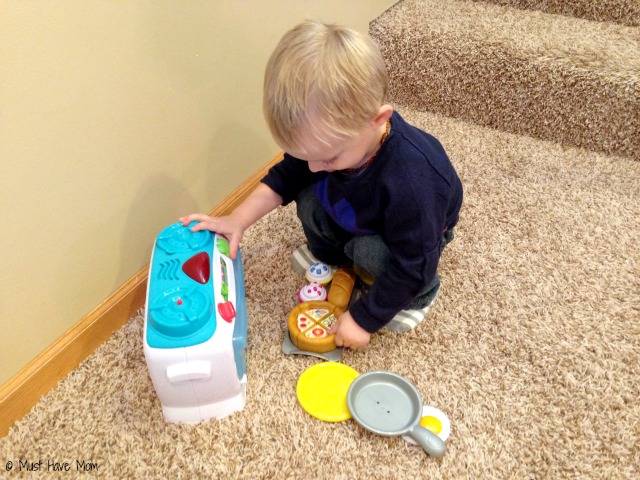 For the 2+ year old category the Number Lovin' Oven came out on top! Brady loves to do anything that mom and dad do so cooking in his pretend oven is right up his alley. This pretend play experience will engage your child through talking, singing and working on number skills. Your child can move the number slider to practice number recognition, learn about cooking times ("5! This might come out extra crispy!") and temperature ("3 – Medium. Medium is a great choice."). They can cut food into 2, 3 or 4 equal pieces to build on their math skills and they can even press the chef's hat to learn and count along to lively songs. The Number Lovin' Oven kept Brady engaged and will grow with him as his number skills expand.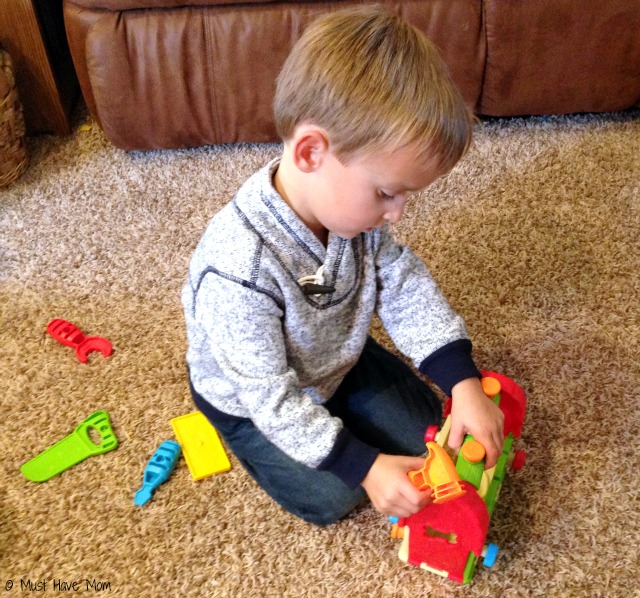 Next up is the Scout's Build & Discover Tool Set which is also geared at the 2+ age category. My 4 year old son loved this set! He is always helping Dad fix things so he was excited that the Build & Discover Tool Set covered things like measuring and finding the right tool for the job. Your kiddo can construct the house from the ground up, talk with Scout, sing along with favorite songs or just tinker around with the included tools. They'll learn about counting, color matching and more all through fun songs and play.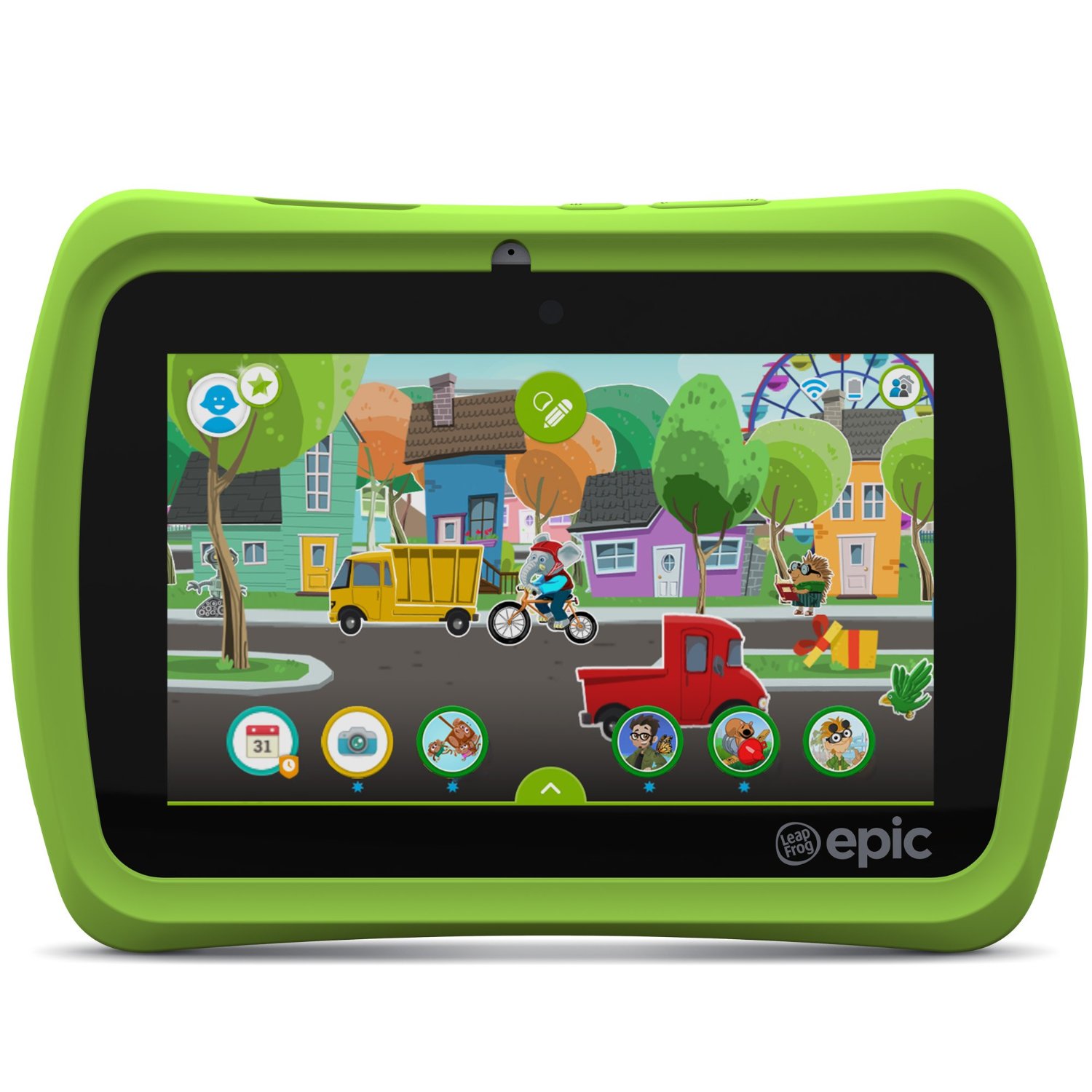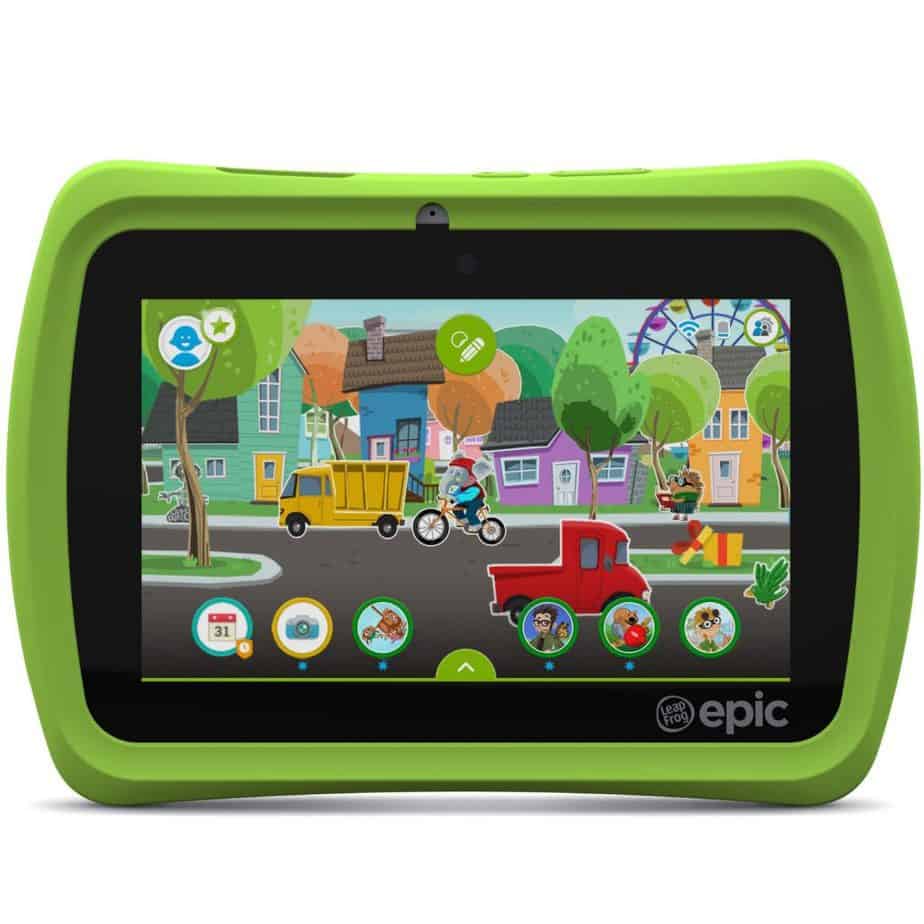 Next up is my favorite must have educational holiday gift idea! The LeapFrog Epic! Aimed at children ages 3-9 years old the LeapFrog Epic adapts as your child grows which means they won't outgrow this toy by next year! My 7 year old has claimed this as her own but luckily I can manage the profiles so each of my four children can play this. The LeapFrog Epic tablet offers games, apps, eBooks and more on the 7″ screen with 16GB of memory. It features Wi-Fi with safe browsing, 2MP cameras, a stylus and 20+ apps to get your child started. My kids have had hours upon hours of fun just playing the included apps!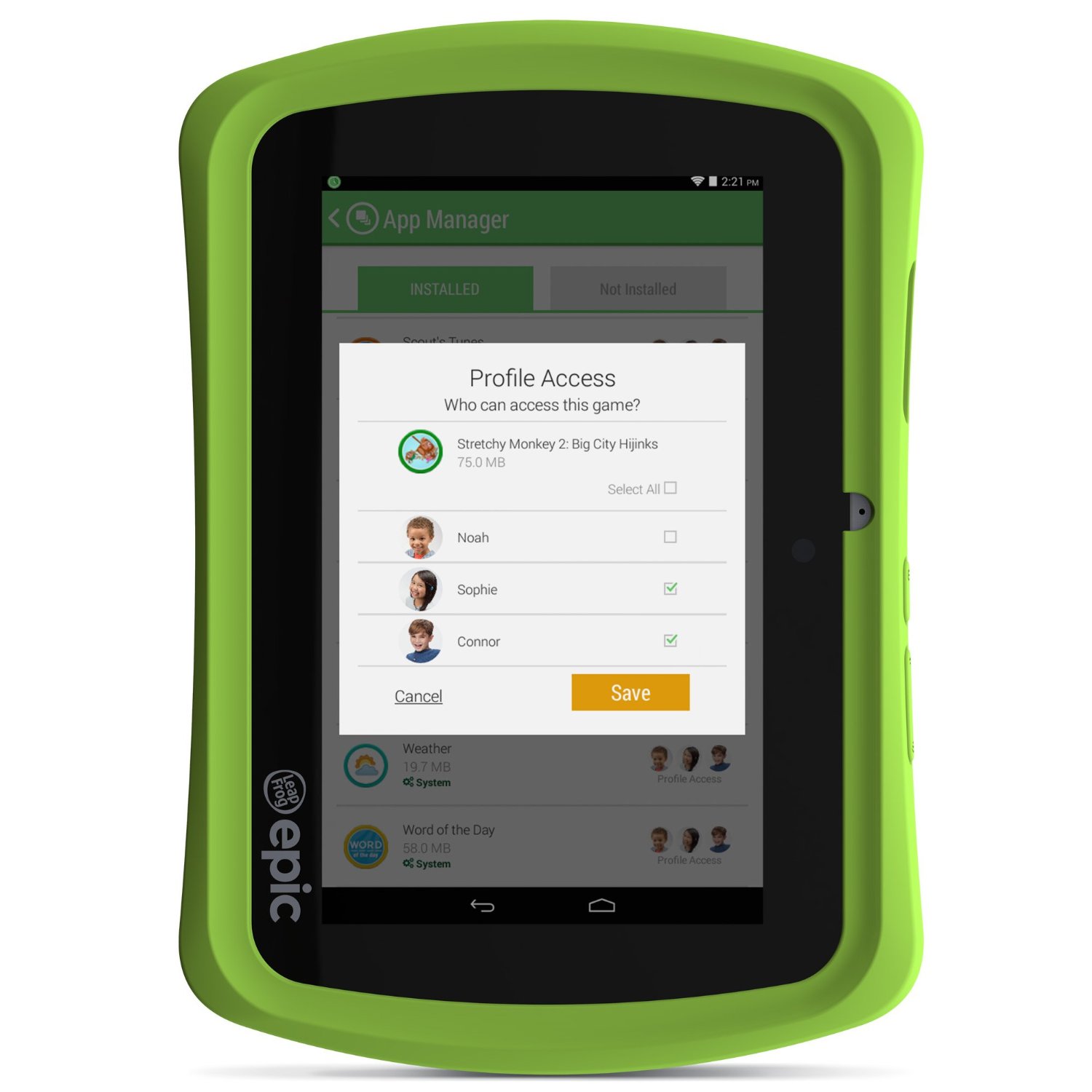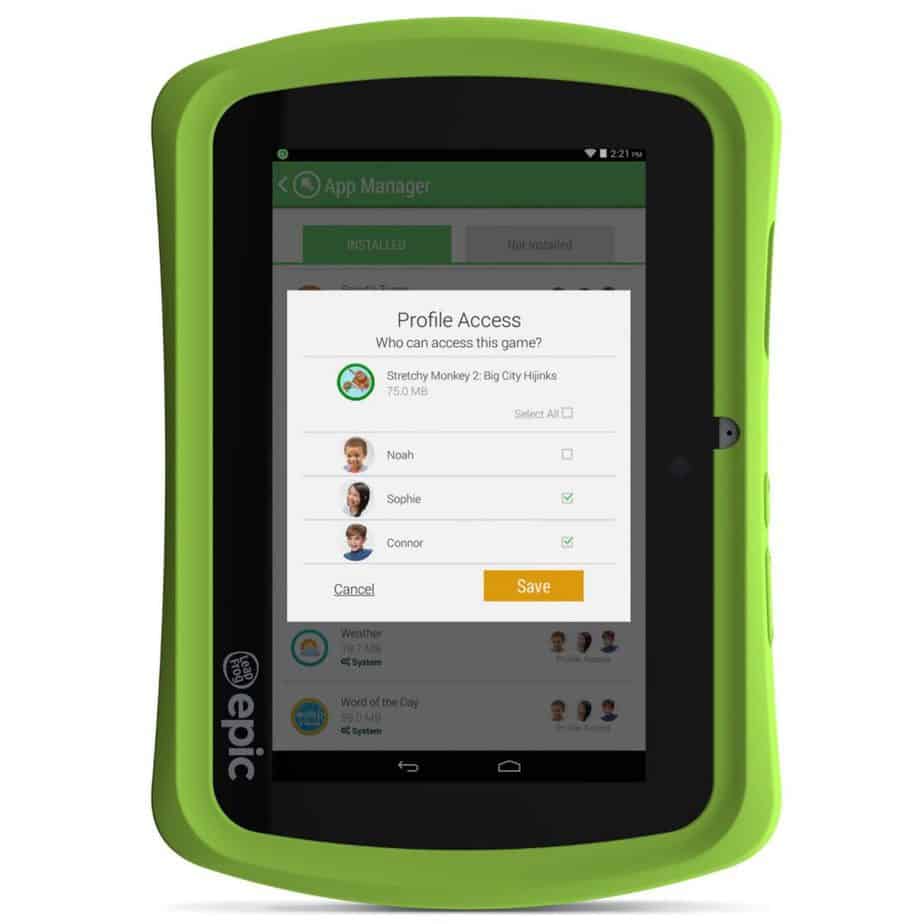 Set up a profile for each of your children and manage which games they are allowed to access. Now each child can play exactly what you want them to within their age and ability level. Want to allow your kiddo to browse the web? They can safely surf pre-selected websites only. You can add whichever websites you'd like to the already allowed sites. This is a great way for kids to access learning sites they use at school while they are at home. My daughter has a learning site they practice on at school which she is also supposed to use at home. Now she can use it on her tablet and I don't have to worry about her browsing other sites while she's using it.
One thing I LOVE about the Epic is that all the apps are ad free and there are only age-appropriate experiences unlike the apps I've gotten from the app store for the kids. No clicking out of the game from an ad or seeing something they shouldn't!
This Christmas season give a love of learning to the child on your list no matter their age! Find these must have educational gift picks on LeapFrog's site and in stores near you!