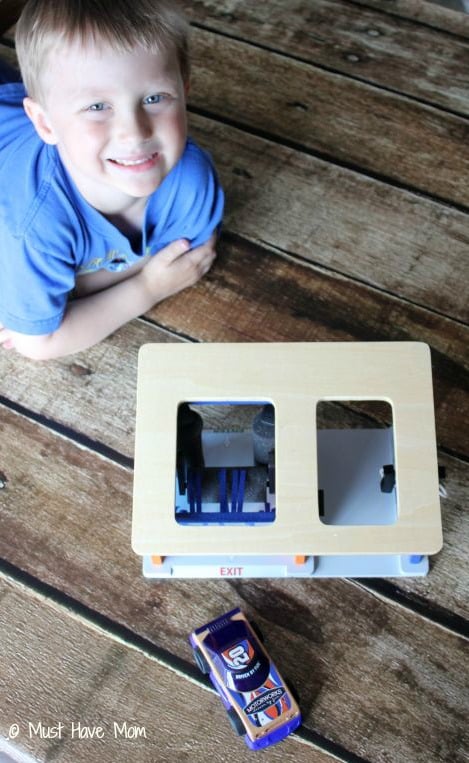 As a seasoned mom I can't tell you how much I value toys that encourage imaginative play. Toys that require my boys to make the "Vrooomm" sound themselves and push them around are gold in our house. I love encouraging my children to use their imaginations and having toys with no batteries required is a fantastic way to do that. One of our very favorite toy lines is Motorworks Toys by Manhattan Toy Company. Not only are they kid powered toys but they are made of wood and the highest quality! Their pieces are interchangeable for even more hours of fun as your kids mix and match their cars and accessories. Rebuild the car and transform it into something new.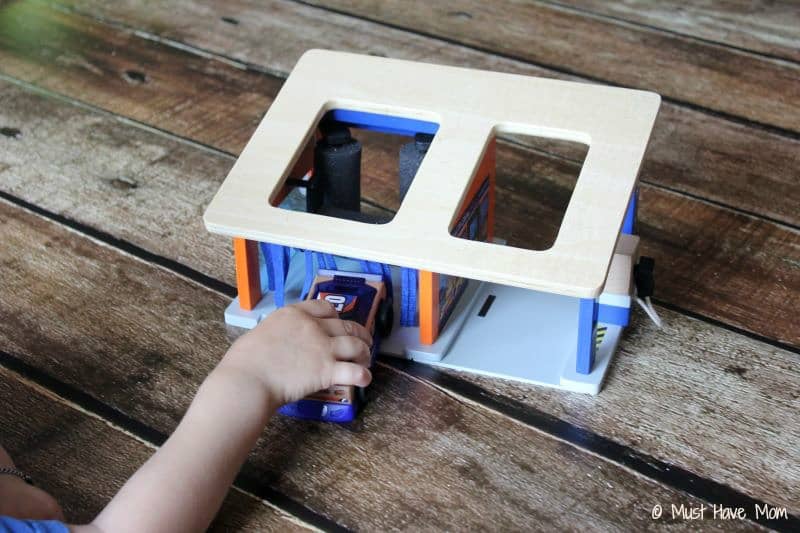 Aiden is a huge fan of racecars so this Next Gen Stock Car made his eyes light up like the fourth of July. He was beyond excited to dive in and play and I was more than happy to let him. He quickly got to work bringing his car through the new Fuel-N-Shine Station because after a race the car is of course dirty!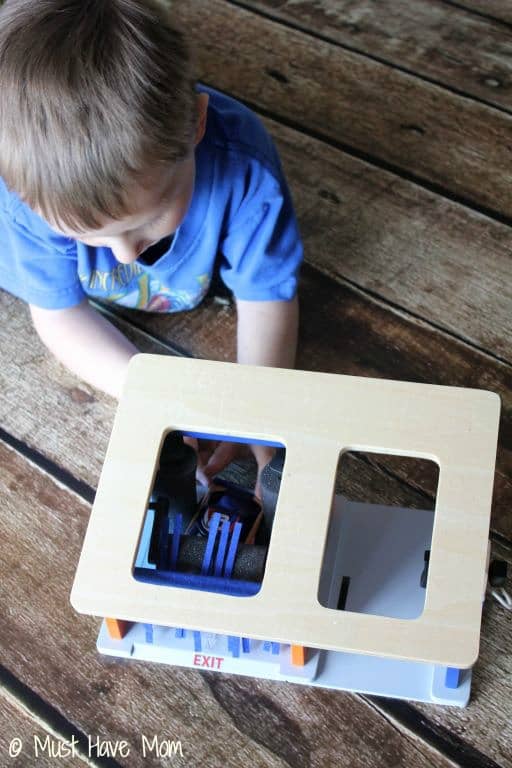 The car wash is reminiscent of the car wash that I remember from when I was a kid. Sponges hit the car scrubbing it clean and upon exit you will be met with the hanging blue strips to dry off the car. The Fuel-N-Shine comes with repositionable decals so if you put the stickers on wrong or want to move them to a different spot later, it's no problem! That's something to be thankful for!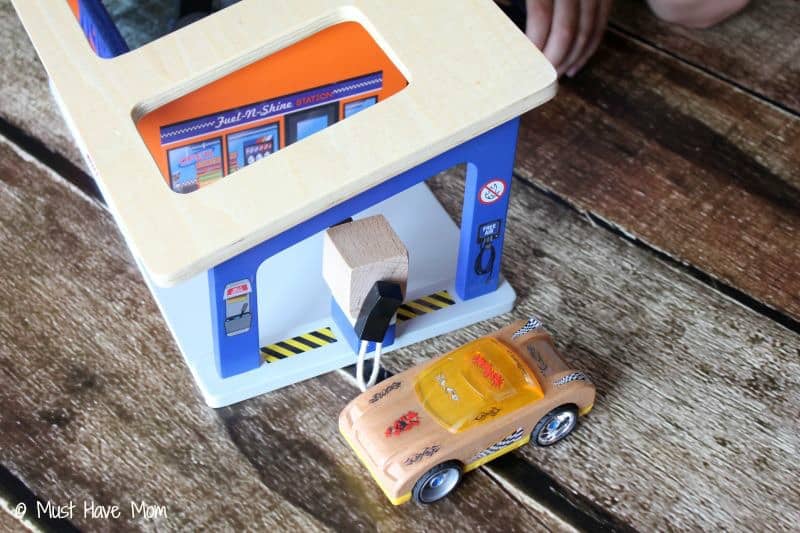 The Fuel side has a gas pump with removable pumps on each side so you can fuel up your cars!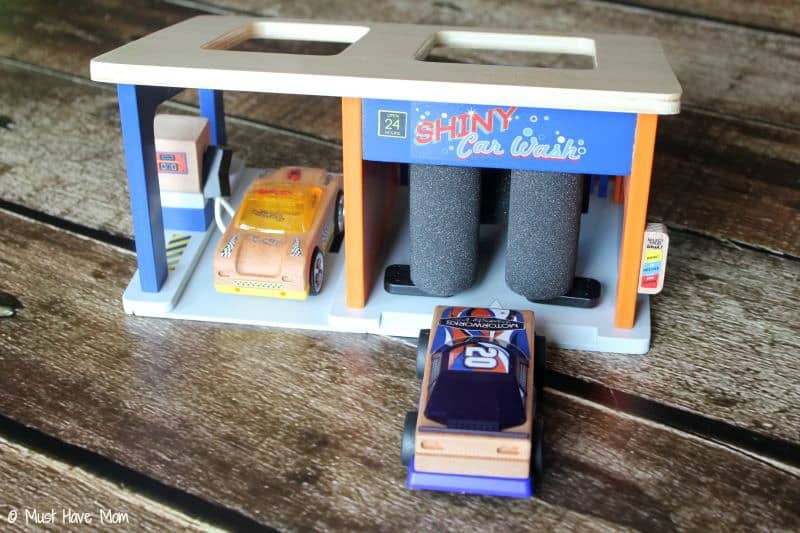 They have thought of all the fun details with their decals that really make it look realistic!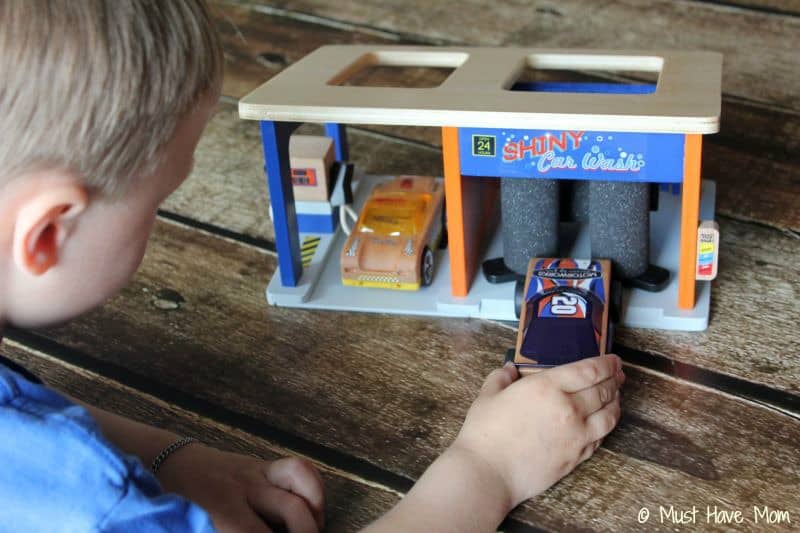 Aiden has quite the collection of Motorworks vehicles now and I've been thrilled to see that over the years he hasn't tired of them at all. They keep him occupied and his imagination flies along as he changes up looks and goes on new adventures. I love to see the gears turning in his head!
You can find Motorworks cars on their site. These are my ultimate Birthday gift recommendation. They are fabulous!
Win! One reader will win the Fuel-N-Shine Station AND the Next Gen Stock Car!! Enter below for your chance to win!