I have a habit that I do every morning. I make my kids do it too. When I don't do it I feel like I didn't start my day off right. It's something I plan to do every morning for forever. I hope my kids do it every morning for the rest of their lives too. It's simple and it only takes a few seconds but it makes me feel better. Want to know what it is?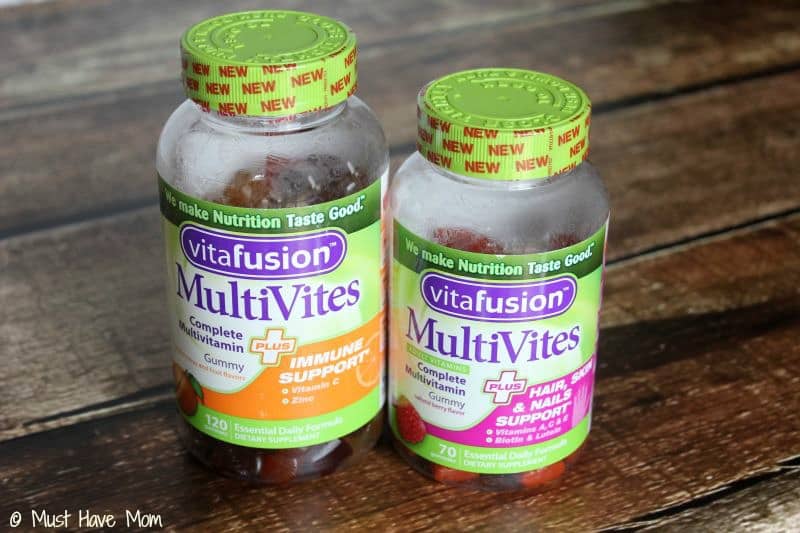 I pop my vitamins. Every morning I take my vitamins and I give my kids their gummy vitamins. If I have a crazy morning and forget to give my kids their vitamins, they remind me. They love to take them just as much as I do. For a long time I had to convince my husband to take vitamins. He hated swallowing them and didn't want one more thing to worry about. Then I introduced him to gummy vitamins for adults. Yes they are awesome. Now he can just pop two gummies on his way out the door and he doesn't mind at all. In fact he likes them. He likes how they taste. He likes how quick and easy they are to take and more importantly he likes how healthy he feels when he takes them everyday. I knew all of this of course so I'm thrilled that all it took to finally get him on board was the introduction of gummy vitamins.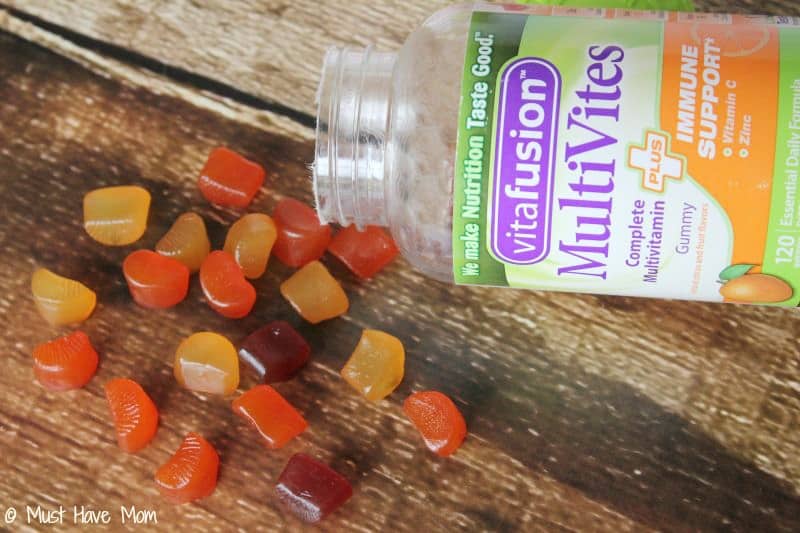 We take the Vitafusion™ MultiVites because they provide an essential daily multivitamin formula in a delicious gummy to support immune health. I'm all about boosting my immune system. As a mom I don't have time to be sick! Despite being gummy vitamins, they are specially formulated for adults and combine key nutrients and natural flavors for a delicious and nutritious gummy supplement. One serving provides:
Complete multivitamin with 200 percent of the Daily Value for Vitamin D3, which is as much as 5 ounces of Salmon
Antioxidant vitamins C and E
An excellent source of vitamins B12 and B6, folic acid and pantothenic acid
As much vitamin A as one cup of broccoli
As much vitamin C as one tangerine
Comes in natural berry, peach and orange flavors which taste awesome!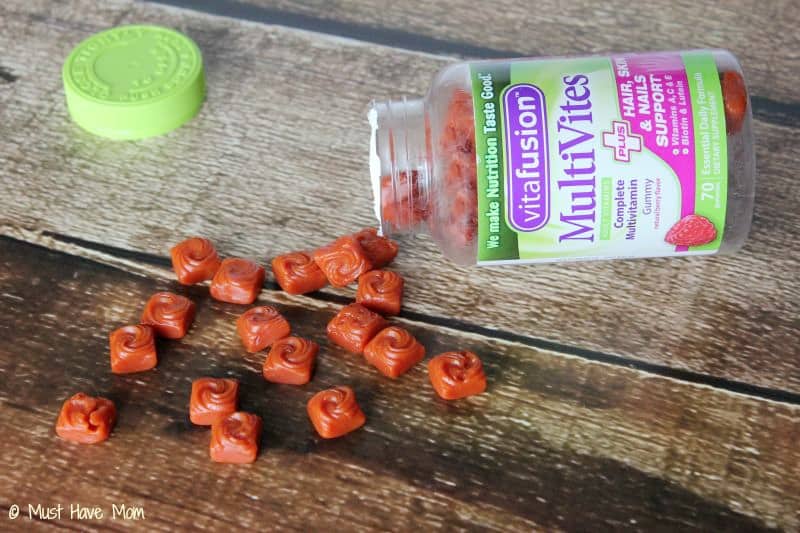 I also love the Hair, Skin and Nail Support vitamins.  They contain essential vitamins, biotin and lutein to support hair, skin and nails. I love having healthy hair, skin and nails, especially in the Summer! These taste great too!
If you find that taking vitamins on a daily basis is too much of a chore then give Vitafusion gummy vitamins a try. I find it so easy to just pop 2 in my mouth while I'm making breakfast and it's so quick and easy! I love that I know I'm getting my daily vitamins that my body needs even if my diet that day wasn't fantastic. The taste and texture of the Vitafusion gummy vitamins keep me on track and I don't dread taking my vitamins every day.
What healthy habit do you make sure you do every day?