It's taken me 2 weeks since getting back from the Mom2.0 Summit to sit down and write this post. Why? Well aside from the tidal wave of things to do that washed over me when I arrived home (and then left again for 5 days only to return to even more things to catch up on), I have been digesting all that I took in at the conference. Last year I attended BlogHer and had an amazing time. It was my first ever blog conference and I can't wait to go again. Mom2.0 was much different from my experience at BlogHer however, and it was different in a very good way. The setting was much more intimate and I felt I got a lot more good, solid knowledge out of the conference. I took in as many sessions as I could possibly attend and I was impressed with the level of content they presented. If you have a change to attend a blog conference I highly recommend Mom2.0 Summit and I've already purchased my ticket for next year. And the view wasn't bad either…
I was so busy I only managed to take one walk along the beach and a 15 minute stint by the pool. Next time I definitely need to carve out a little more relaxation time! It's hard to do though when you are hungry for the knowledge presented indoors!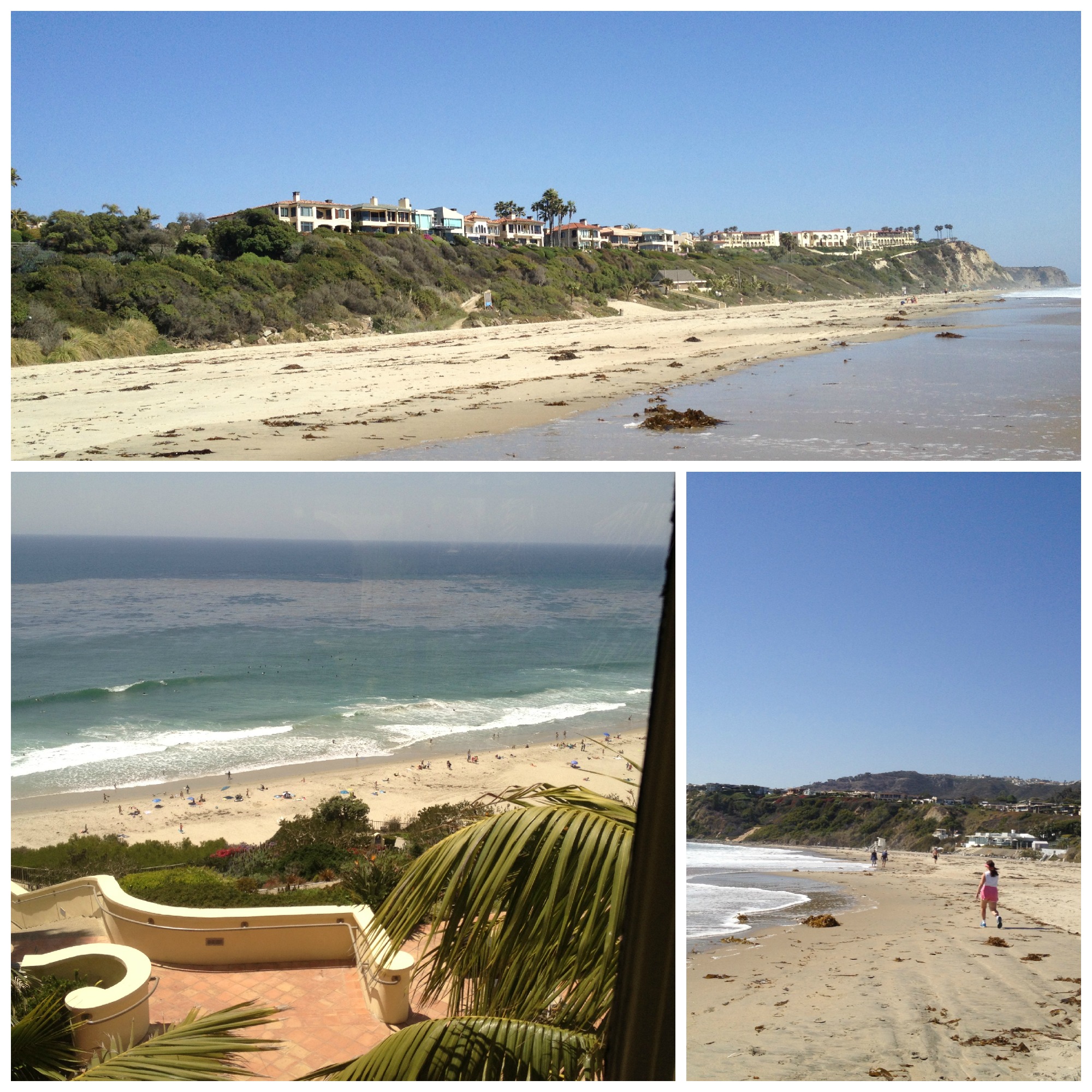 The reason I was able to attend the Mom2.0 Summit was thanks to my wonderful sponsor, whom I am an ambassador for, Contours. They unveiled the new Bliss stroller which is the creme de la creme of strollers. Trust me, I've tested out a boatload of strollers in my time as a blogging mama and the Bliss is hands down my favorite single stroller ever. It's amazing!
This is a picture of me and the Contours team at the Mom2.0 Summit; Colleen, Jennifer, Me and Paul.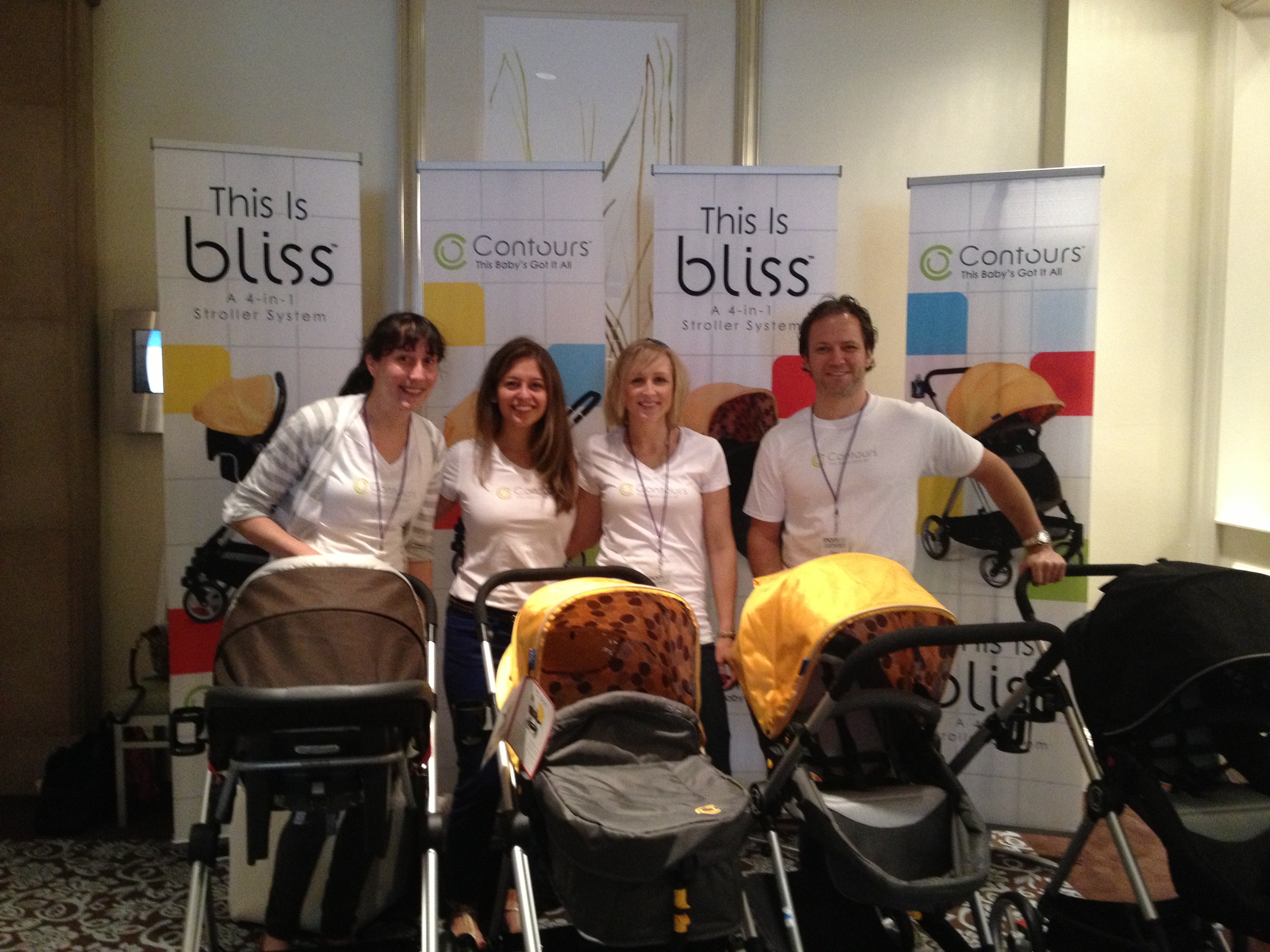 The Bliss is a 4 in 1 Stroller System and it comes with everything you see pictured below. It's so versatile and truly grows with your baby. It offers the high end luxury of a pram with the convenience of an infant carseat adapter, not to mention the traditional stroller seat. It has so much to offer and is still at a price point well below the competition.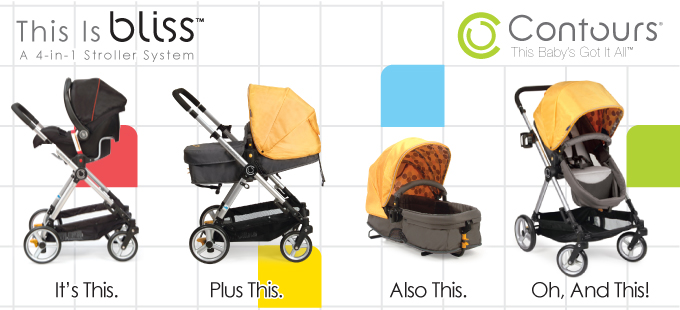 Head over to the Kolcraft blog to share your bliss and enter to win a $25 gift card! Ends June 6th at midnight CST.
The Bliss will be available in stores this June!
All in all the Mom2.0 Summit was amazing! The only bad part was having to leave that gorgeous view! Oh and I really got used to the nightly turndown service at the Ritz too. Yes, they literally come in your room and turn down your sheets for you and put chocolates on your pillow. Here at home the only chocolates I find on my pillow are the remnants of chocolate cereal that the kids snuck in my bed against the rules!
Ahhhh back to reality and to do lists!