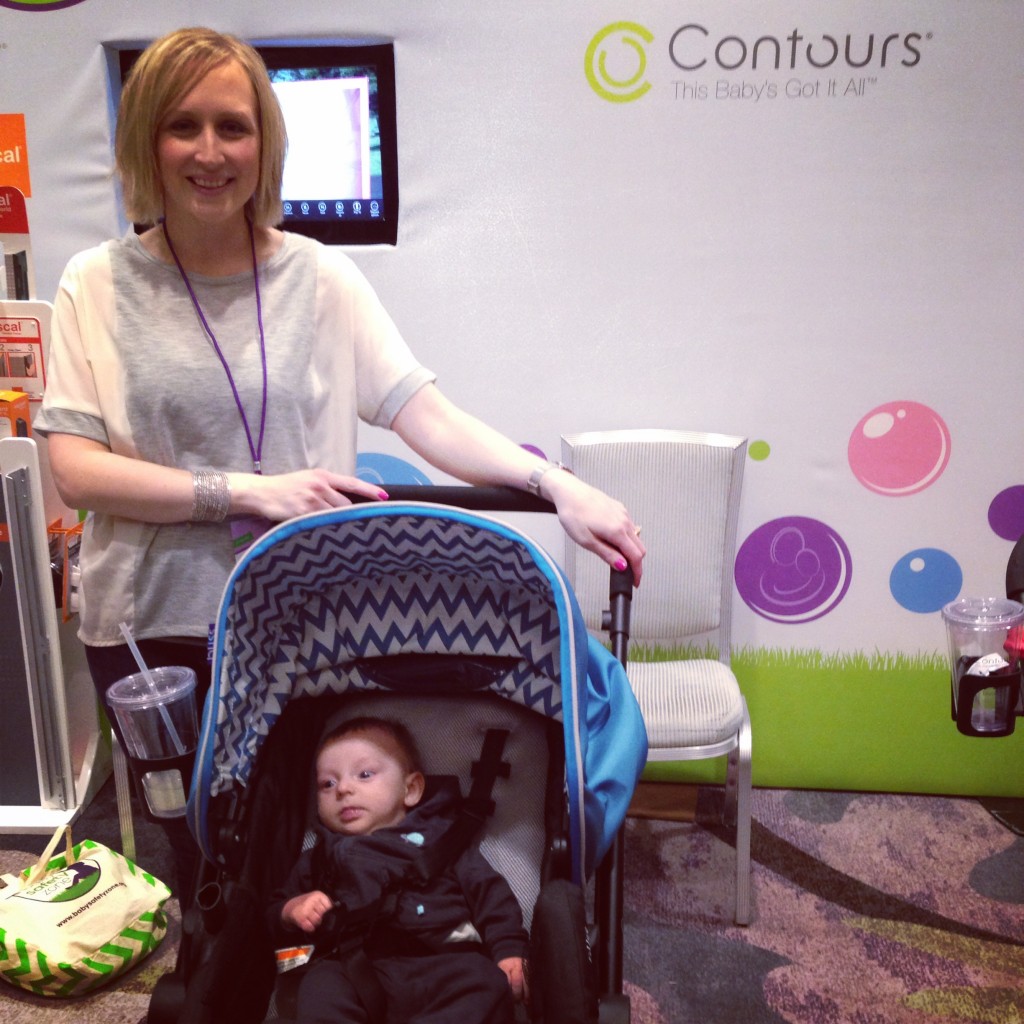 I had the pleasure of attending the Mom2.0 Summit this past weekend in Atlanta, Georgia. I took along my sweet little baby, Brady and decided to tackle my first time flying with a baby. It was smooth sailing! Our trip went fantastically and he did not cry once on the plane! I was surprised and relieved. I was proud to be representing a brand that is near and dear to my heart, Contours. I have been a huge fan of their Bliss stroller since before it was even released to the public. I was lucky enough to get to beta test it and give my feedback. Let me tell you, this is a brand that listens to a mother's feedback. In the initial testing my husband and I noticed that when we walked behind the stroller we kicked the brake bar. It was annoying. They took that feedback to the stroller team and changed the design before sending it to market. Now it is designed so it is not in the way when you walk. I was beyond impressed that they made that last minute change to the stroller before selling it to other moms. They are a brand that cares about your experience with their products. They listen. That's precisely why I was thrilled to be representing them and sharing my own love for Contours with other moms.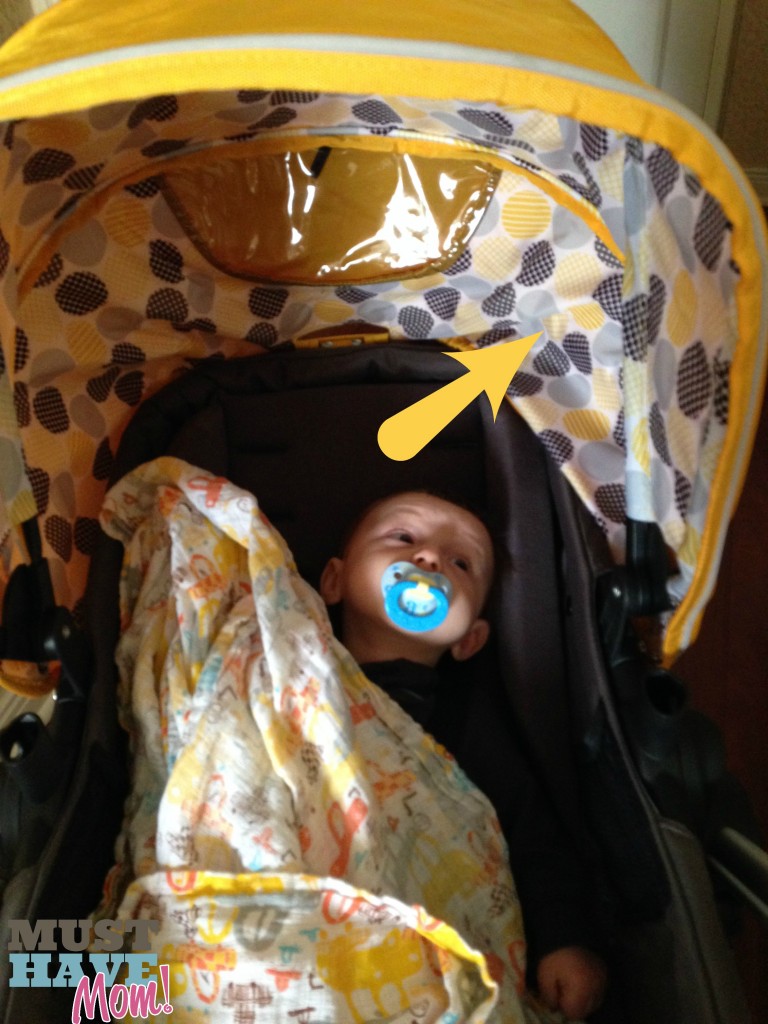 Not only does Contours take into account the parent experience while using the stroller but they also focus heavily on the child's experience as well. They go as far as to design the interior of the canopy with fabrics that are visually appealing to baby in colors and patterns that their eyes can focus on. You should see Brady's eyes when the canopy is put up. They pop wide open and he gazes at the patterns. He loves it.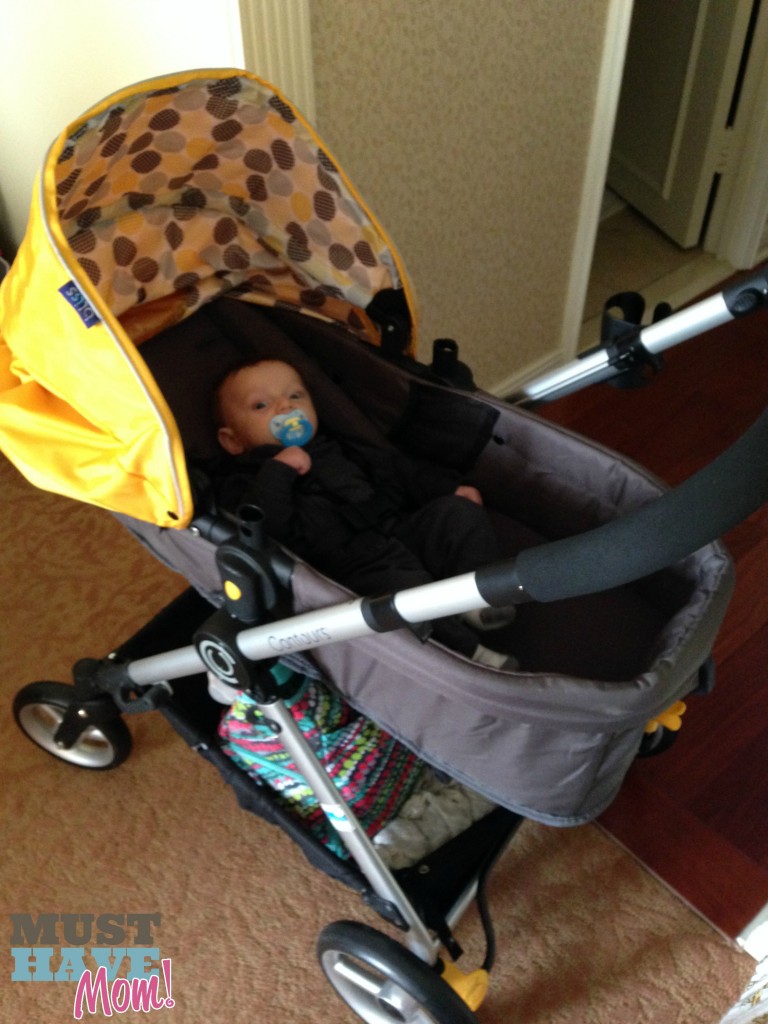 If you were at the Mom2.0 Summit then you likely have already met Brady and checked out his Bliss Stroller. I underestimated just how popular Brady would be! He was quite the little charmer and by the end of the conference everyone I saw knew his name! He is an extremely happy, smiley baby and loved all the attention. He was definitely on his best behavior! I was excited to hear feedback from so many different moms on the Contours Bliss as well. I had several moms stop me to tell me that after watching me with the Bliss all weekend they were sold on it. They loved the design and the features that allow it to grow with the child. It goes from pram to a regular seat and also includes an infant seat adapter for the car seat. It traveled well and worked great for me in the airport too.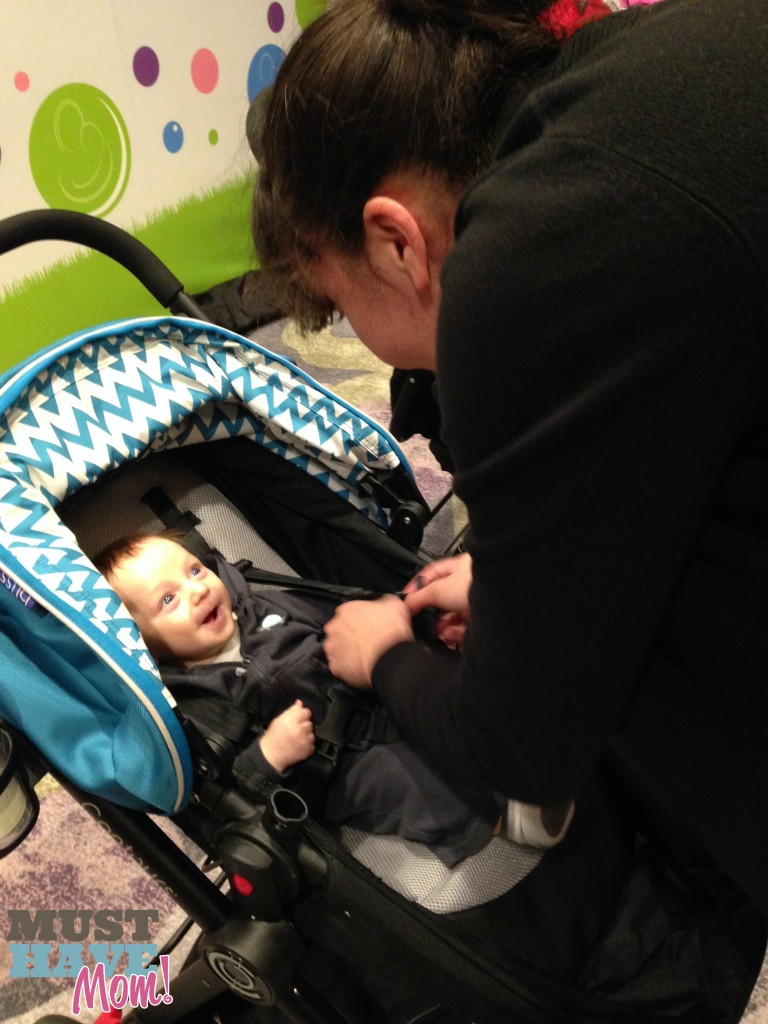 As I said, Brady is a huge fan of attention and he was quite fond of Colleen from Contours. Look at that beautiful smile! I'm loving the new color and pattern on the Bliss. Isn't it beautiful?!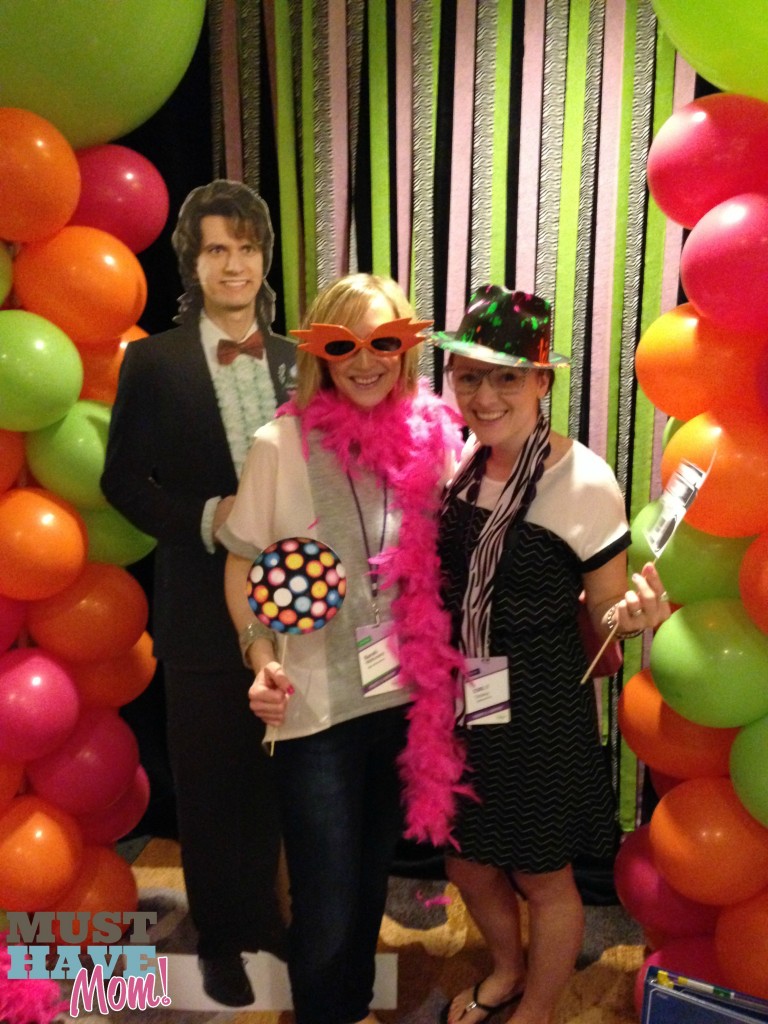 Emily from Baby Dickey also attended Mom2.0 with Contours and it was great getting to know her. We had a lot in common and shared a love of the Bliss! We had fun meeting the many brands in the Marketplace and stopped at the Trapper Keeper booth for a throwback 80's photo!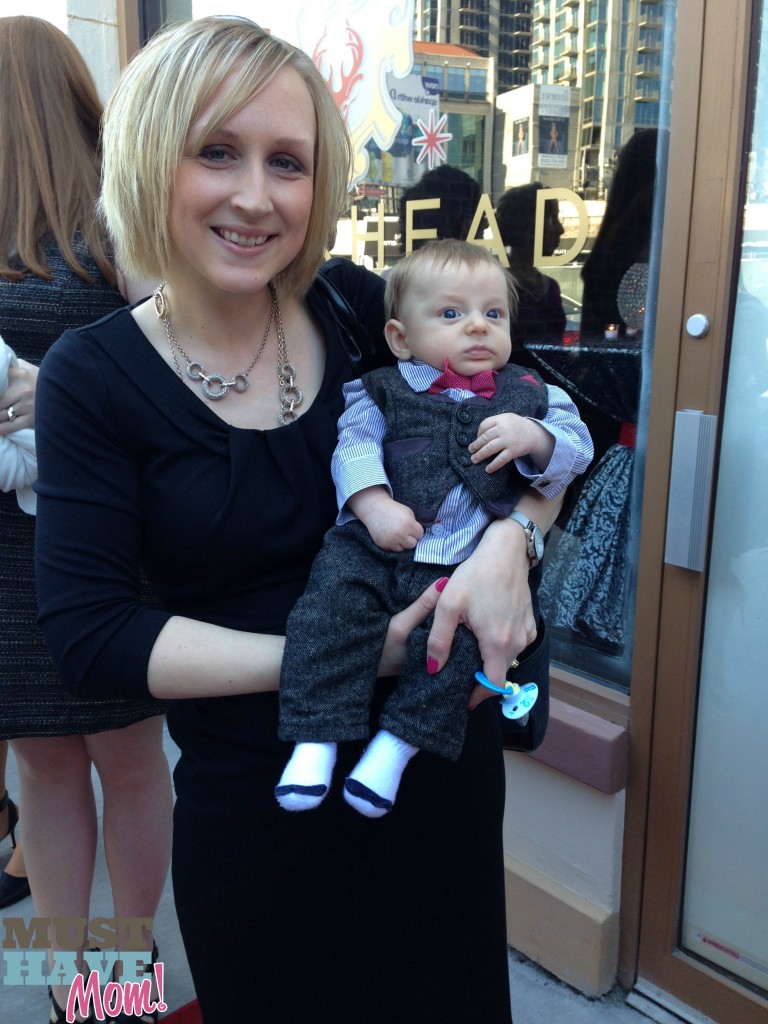 The weekend wrapped with the Iris Awards and a red carpet experience. Brady was my dapper little date. How handsome is he in his Mamas and Papas outfit?! I just love his little bow tie. He was a perfect date!
So what did I takeaway from the sessions at Mom2.0? Here are my top 5 tips I took home with me:
Content is king. We say it all the time in the blogging world, but good content rules above all else. It's what our readers come for. In fact Cooper from The Motherhood went so far as to share new research which can concretely show that good content trumps page views. If your content is well written and supported by good photos that always trumps a copy/paste post that gets a lot of page views. People want quality content and that makes a bigger impression and influence than page views do.
When pitching an editor be sure to stand out in the crowd but not be annoying. Present quality pitches with inspiring ideas and follow up but not to the point of annoyance.
Be professional. This is a business and should be treated as such. Don't bash brands on social media if you've only had one bad experience with one location. Give them a chance to rectify a situation and show you their true colors before blasting them online.
Be honest. Don't lie to your readers. If you don't love XYZ toothepaste then don't tell them you do. Trust is paramount and if everything is always butterflies and flowers then they won't believe you. Be honest but respectful when giving criticism of a brand.
Form long term brand relationships instead of a fly by post. By working with brands you truly love, it will become more apparent to your audience where your loyalty lies. It's easier to talk about something you love than to pull teeth trying to talk about a brand you really aren't familiar with.
Did you go to the Mom2.0 Summit? I'd love to hear what your biggest takeaways were.