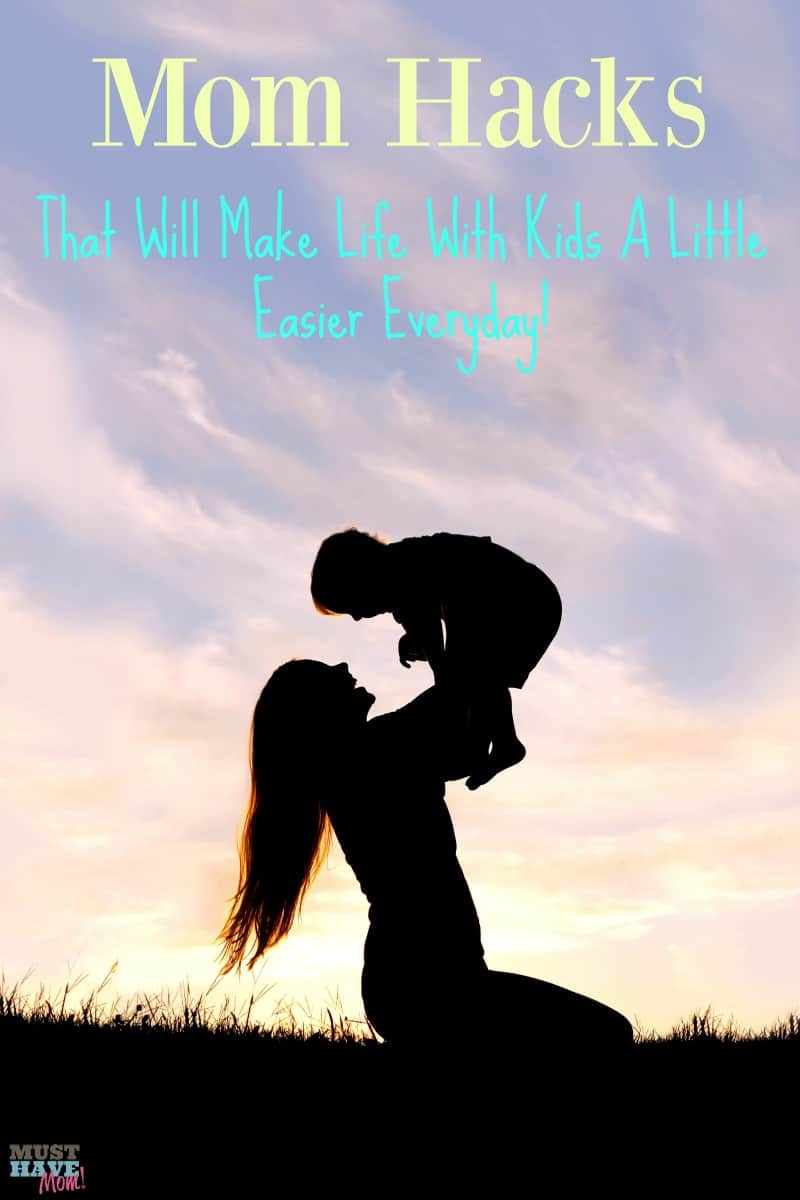 Life with little ones can be challenging. Okay that's a major understatement. While life with kids is abundantly rewarding, it is likely the biggest challenge you will face as well. Maintaining a balance of love and discipline, work and play, all while trying to keep up with the dishes is the biggest juggling act you've probably faced thus far in life. It's a whole new sort of challenge unlike any other. I love being a mom and over the past 8 years (and four children!) I've learned a few things that have made life with four kids easier. Want to make your everyday life just a little easier? I'm sharing my mom hacks with you in hopes that they will help make your everyday life just a little bit less challenging!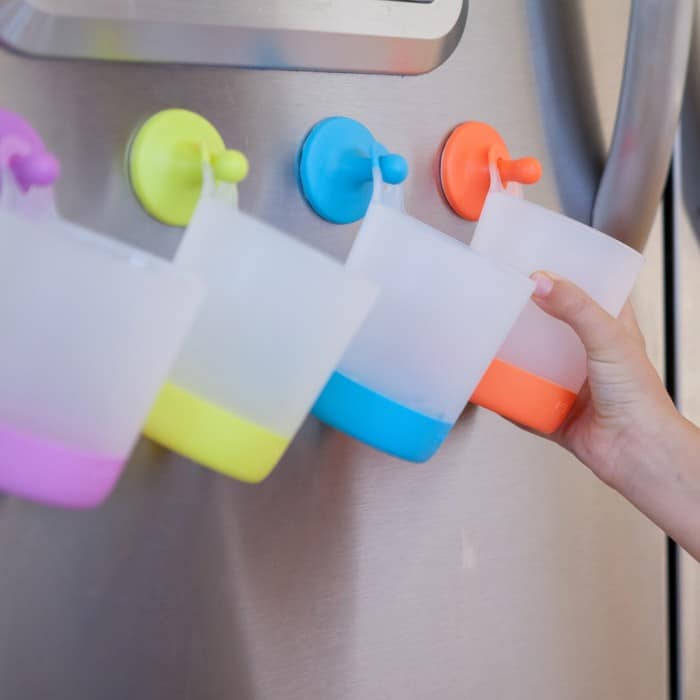 Speaking of piles of dishes…are you sick of washing a million cups every time your child decides they want a drink? My kids seem to go through a never-ending supply of cups and bowls everyday. I have solved the cup problem with this neat cup system that hangs right on the fridge. Each kid gets their own color assigned to them and uses the same cup all day long. Just rinse it when you are done and hang it back up! This has saved me mounds of extra dishes everyday and my kids actually love having their own designated colored cup accessible to them.
If you have a child that still uses sippy cups then I've got a mom hack for that too! Instead of dedicating an entire cupboard to an array of sippy cups, lids, stoppers, straws, etc then just buy these snug spouts that will attach to just about any cup! No more needing multiple varieties of sippy cups that take up too much space. These neat spouts will just go over the top of the cups you already own and turn any cup into a sippy cup. I love these and was able to toss the many sippy cups spilling out of my cupboard each day.
Now that your cupboards are more organized let's move on to your child's closets! Organizing kids clothes can be a HUGE challenge. Use these closet dividers to easily organize different sizes!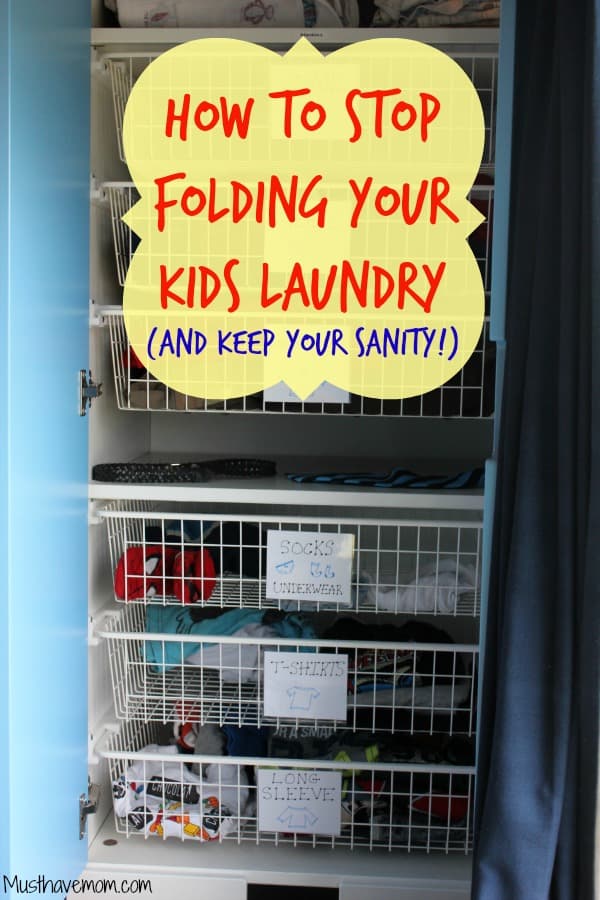 Folding laundry was probably my biggest nemesis. It sucked HOURS from my day and I didn't have enough hours in the day to begin with! I found a way to easily organize my kids clothes and stop folding laundry with this system. It seriously changed my life! Go read about it and save your sanity.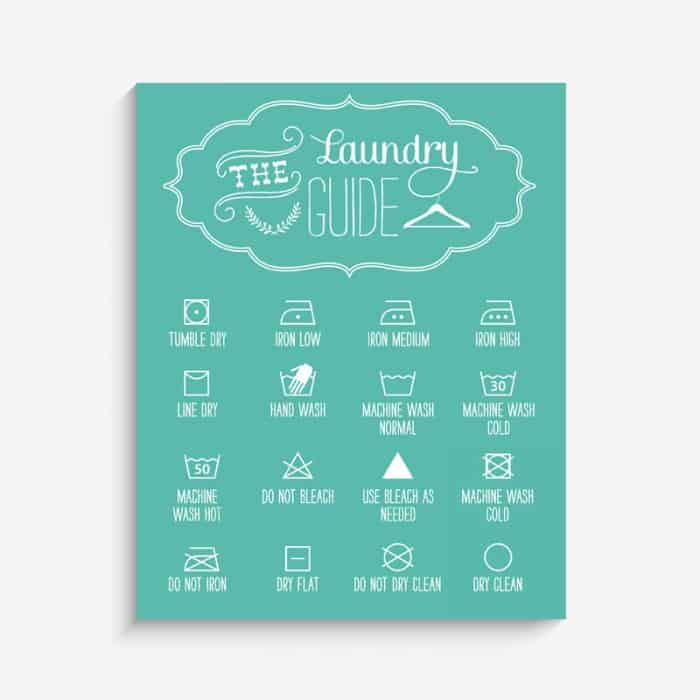 Not sure what all those symbols on your clothing tags mean? Simplify laundry day by hanging this adorable laundry guide in your laundry room for an easy quick reference to what those symbols mean! Use those mis-matched socks to make your own dryer balls out of socks!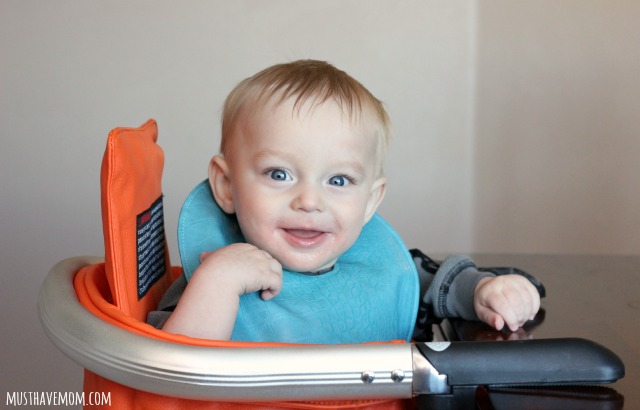 One must have mom hack is to find a favorite place to discover new and innovative baby products. With so many products on the market it can be impossible to weed through them all. Here at Must Have Mom I strive to bring you only the best of the best and weed through them for you. One of my favorite baby shops to find new and exciting products to hit the market is The Baby Cubby.
The
Baby
Cubby
is for every parent out there who has ever felt overwhelmed or discouraged about becoming a parent. The 
Baby 
Cubby
team is made up of parents who have been there, we know what it's like and are passionate about encouraging, inspiring, and reminding parents how amazing they are and how important their role is.
They find the best and safest
baby
gear and provide it to parents in a fun shopping experience where they do things like test strollers on their stroller track, price match everyday –
even amazon
, offer free shipping nationwide at 
BabyCubby.com
and actively engage with parents via social media and their 
cubby

community blog
to discuss some of those hard topics of parenting.
Through May 8th my readers can use this exclusive discount to save 10% at The Baby Cubby! Use code MUSTHAVEMOM for 10% off!
Have a teething baby? Wondering how other moms make it through this stage with ease? They don't! But there are a few tricks to help your baby get through popping teeth without tearing your hair out. My number one must have is an
amber teething necklace
. My little guy is wearing this one right now and we love it! Make sure you are buying genuine baltic amber as there are a lot of fakes out there! I have linked to a reputable source to buy them!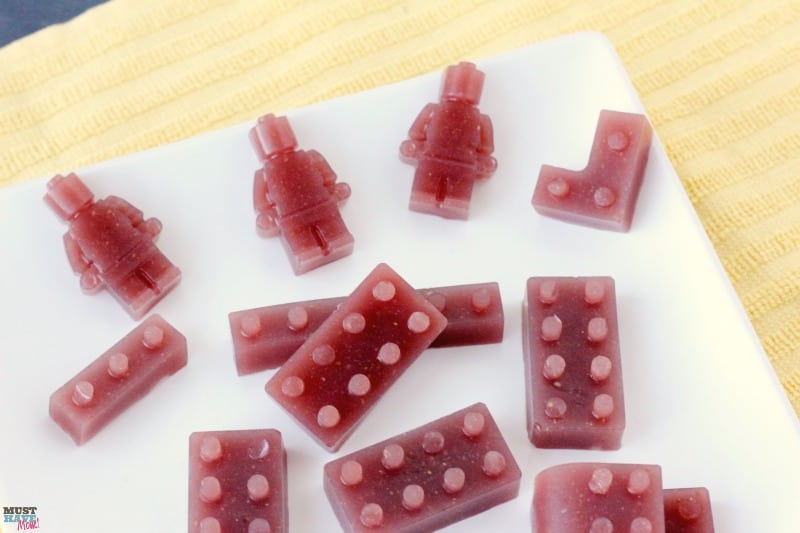 Not sure what to do with that leftover baby food once baby has moved on to finger foods? Turn it into homemade fruit gummies! Grab the recipe and make your own healthy gummies that are the perfect finger food. Plus you'll clear that baby food out of your pantry without wasting it!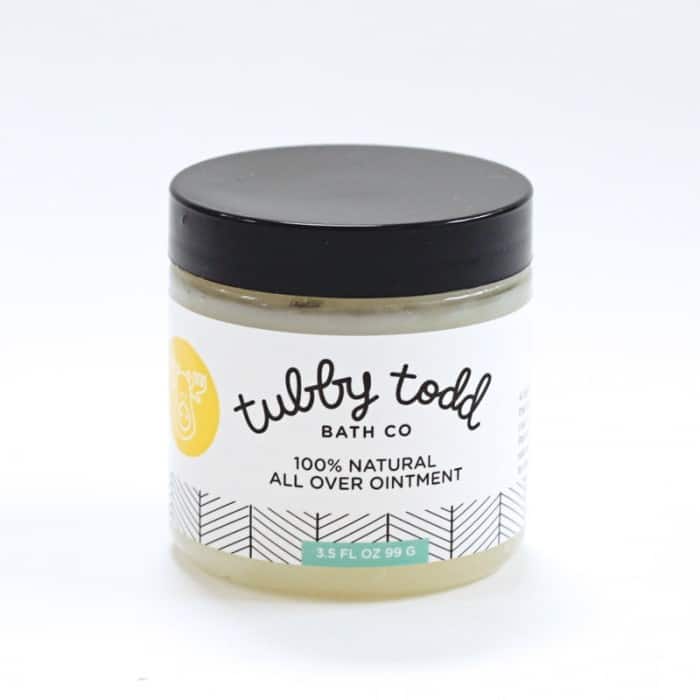 Make sure to have this
"swiss army knife" of ointments
on hand for soothing rough patches, cradle cap, burns, cuts, scrapes, and diaper rash. It's one of those amazing one thing does all products!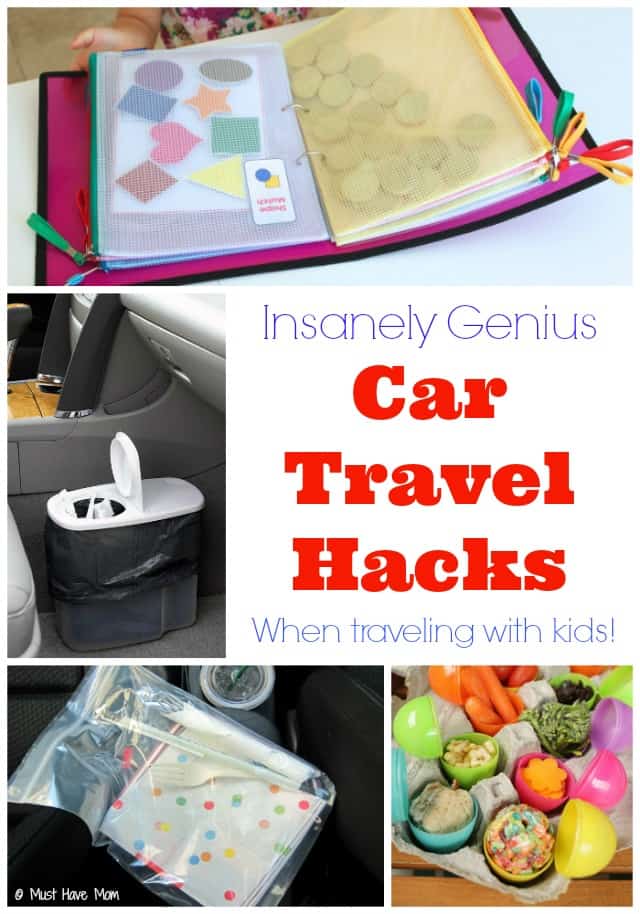 Hitting the road with your kids this Summer? I've got an entire post dedicated to
car travel hacks
when traveling with kids. Don't miss it!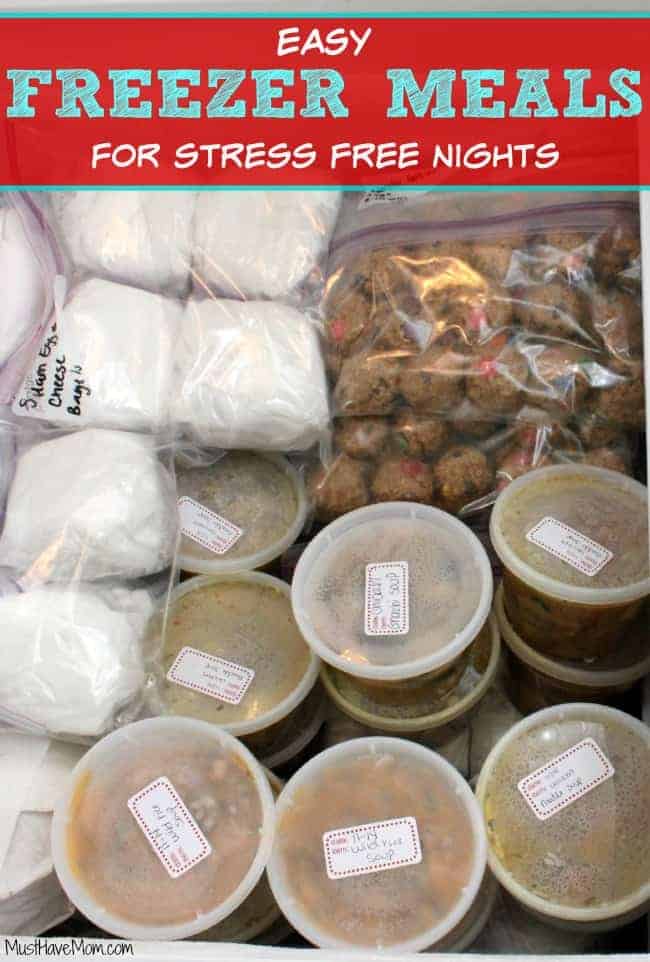 One of my favorite mom hacks for eliminating the dinner hour stress is to fill my freezer with freezer meals! There are so many amazing freezer meal recipes out there that go far beyond the casseroles your mom probably froze.
I hope some of these tricks I have up my sleeve will help make your everyday life with kids just a little bit easier and less stressful. The biggest thing we need to remember is that they are little for such a short time. The dishes can always wait until tomorrow if it means creating a special memory with our kids!