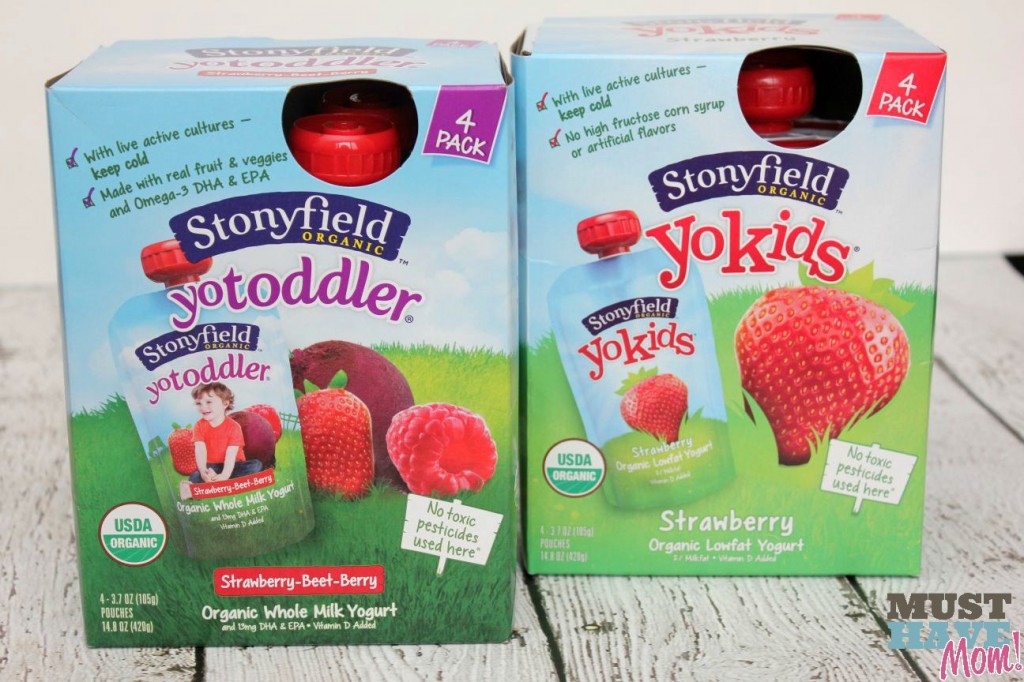 It's almost Summer and with Summer comes road trips and fun travel plans. Traveling with kids can be a struggle but not if you are as prepared as possible! Having nutritious snacks on hand in the car is an absolute lifesaver. Hungry kids are monsters, full kids are happy kids lol. Some of my favorite snacks for in the car:
Cheese crackers
Dry cereal
graham or animal crackers
mini cookies
string cheese
raisins
fruit snacks
rice cakes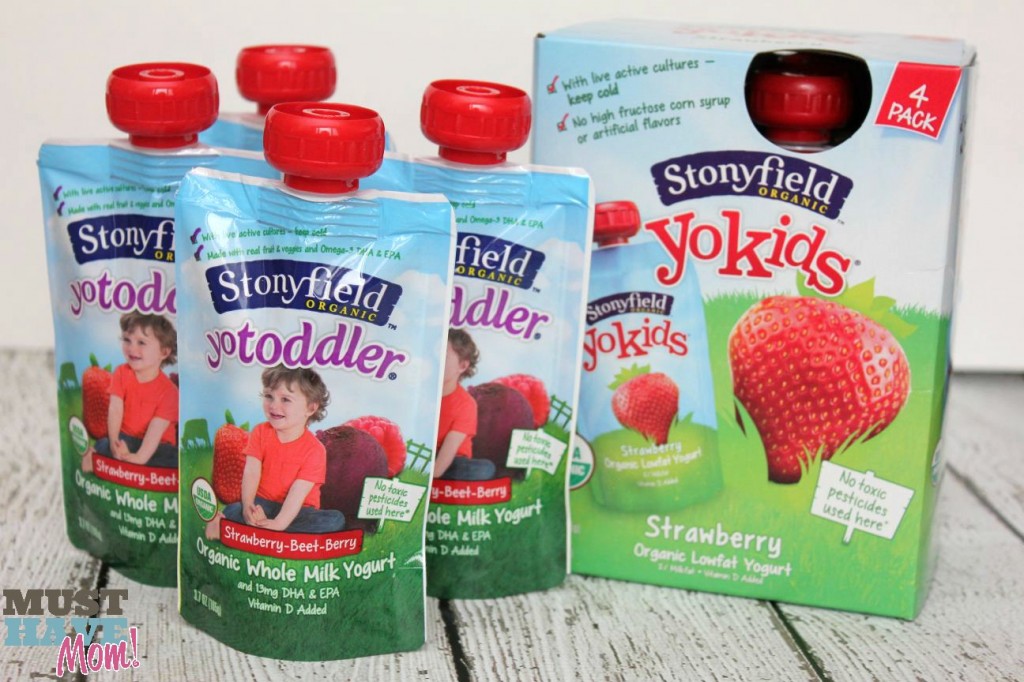 Now I can add yogurt to my list of travel snacks! Stonyfield has just come out with the first ever refrigerated, organic yogurt pouch. They come in different stages and flavors. YoBaby, YoToddler, and YoKid yogurt pouches contain pure organic ingredients and never any high fructose corn syrup or artificial flavors. You can rest assured that you are feeding your kids a healthy snack.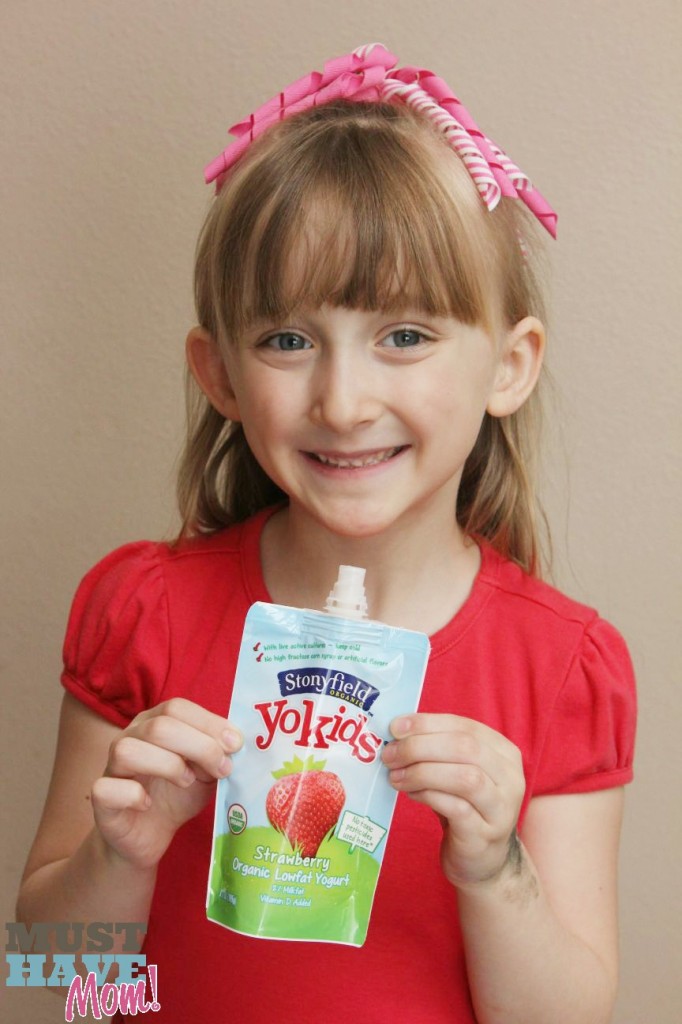 I picked up YoKids strawberry yogurt pouches for Danika. She LOVES anything in a pouch. She was so excited that two of her favorites, yogurt and pouches, had joined forces and her "best mom ever" had brought some home!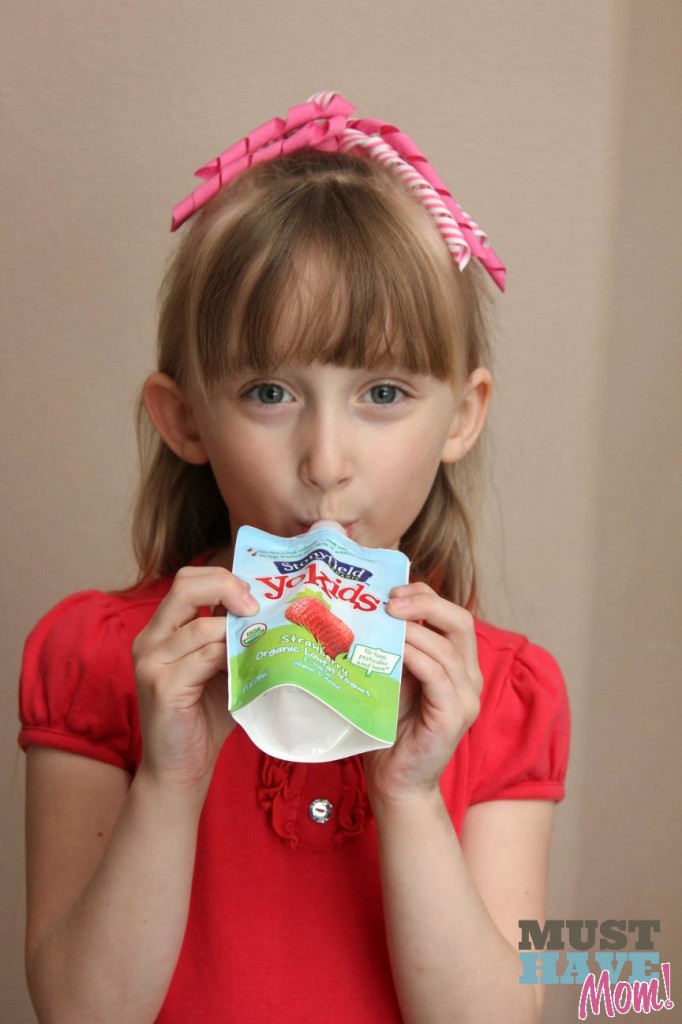 When it comes to feeding my kids I love buying brands that I can trust. Stonyfield has made it easy to choose a healthy snack for at home or on the go.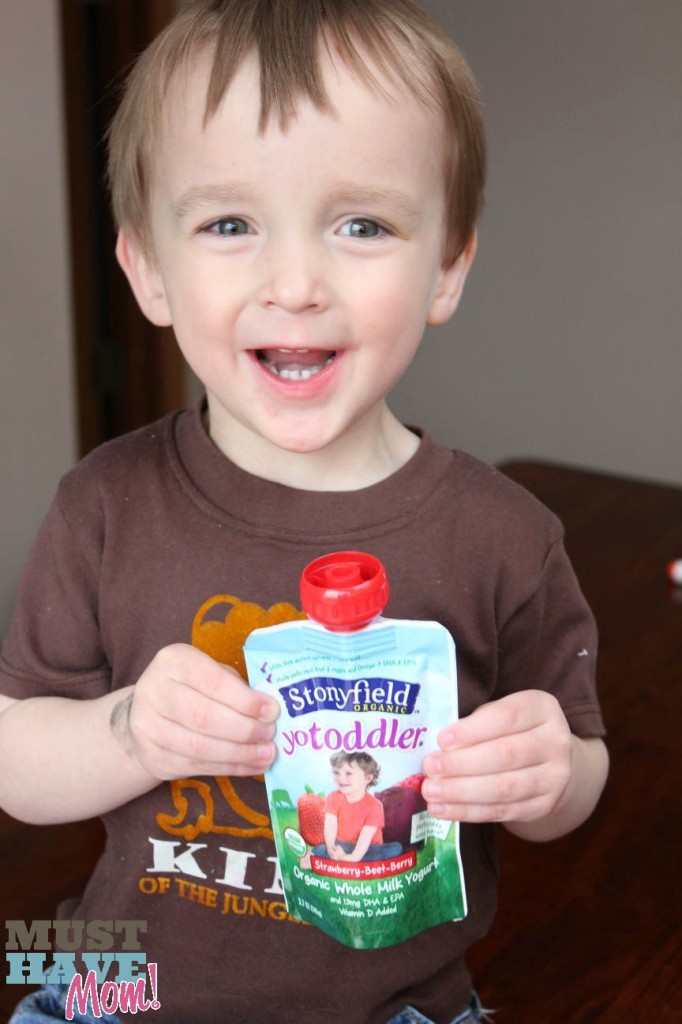 I picked up some YoToddler Stawberry-Beet-Berry yogurt pouches for Carson and he absolutely loved them! I loved that I was sneaking some beets into his diet and he didn't even know it!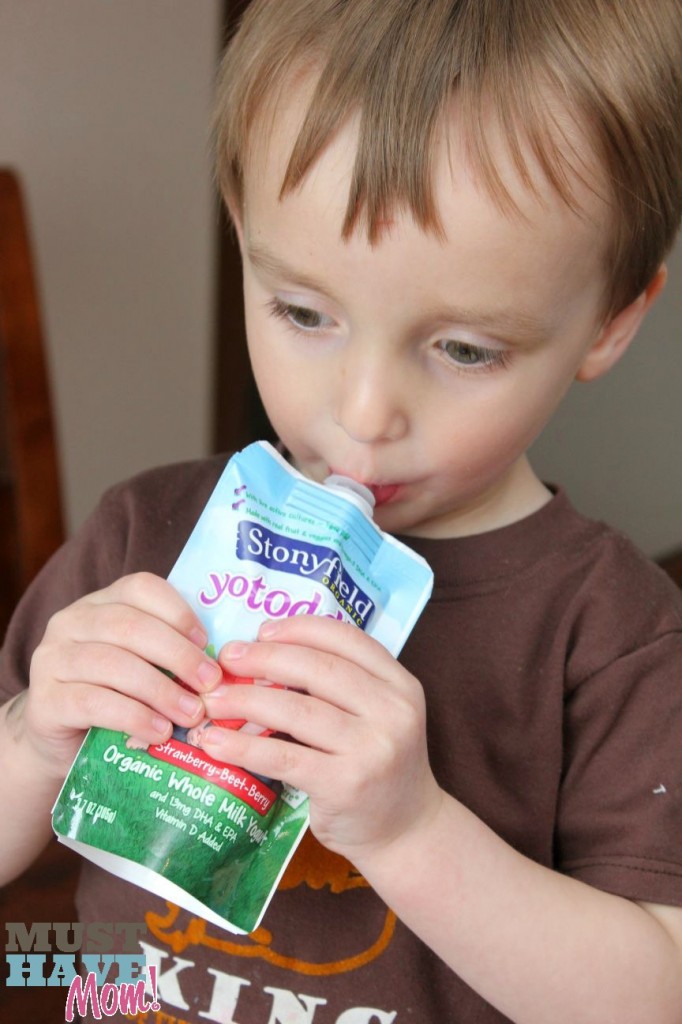 You can visit the Stonyfield site to find a store near you that sells them. Connect with Stonyfield on their social media channels to stay up to date on the latest news: Facebook, Twitter, Instagram: @Stonyfield and Pinterest.
Would your kids love the new Stonyfield Organic Yogurt Pouches?