Pearl jewelry is as popular as ever, and even though fashion trends change as frequently as Kylie Jenner's hair color, this timeless accessory's style factor never wanes. As fabulous as pearls are, though, they do require some maintenance, as their delicateness renders them susceptible to scratches, scuffs and other damage. But worry not! There are plenty of ways to preserve the beauty of your pearls and to rock your time-honored jewelry with this season's hottest looks.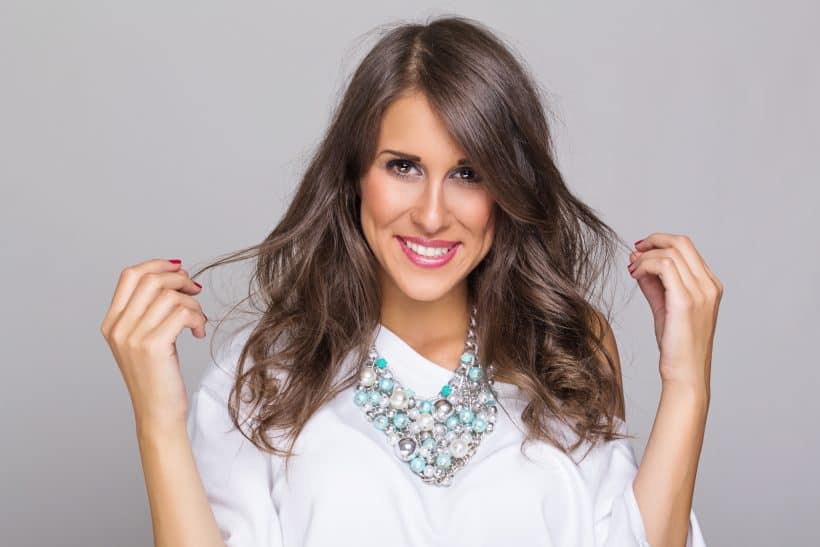 Turn Old Looks into New Looks
Restringing your pearls is the perfect way to maintain their beauty and to keep on top of fashion trends. Pearl restringing will keep your pearls looking new by adding a pristine silk strand between the pearls rather than a dirty or worn strand that can make your pearls look like they are losing their luster. And, of course, pearl restringing is a great option for broken strands or for anyone who just wants a new look for their old pearls. You'll be amazed at how different your pearls can look once you've had them restrung!
Mix Retro with Modern
Spring and summer are both fabulous times to rock your pearls to the fullest. Use a striking set of pearls to breathe new life into pieces that may have become outdated over the years. For a foolproof look you can sport all season, combine a floral midi-skirt with a crew neck tee and use a pearl necklace and sandals to seal the deal. Not only can you wear this chic look to the office, but it can also be taken anywhere from Sunday mass to brunch. You can also add a pearl necklace to a jumpsuit or romper, creating a modern/classic balance that will serve you well for years to come.
Keep it Classic
Looking to take your pearls for a casual spin? There are plenty of pieces that pair fabulously with pearls. For a chic ensemble that will never go out of style, particularly during the warm weather months, combine an off-the-shoulder ruffle blouse with cropped jeans and a pair of comfortable ballet flats. The epitome of summer time chic, this sleek look is feminine and effortless – exactly the type of combination you should be striving for this season.
With all the fun events taking place during spring and summer, there's ample opportunity to rock your pearls with ease. For a casual backyard wedding, opt for a floral sheath dress or midi dress in a bold shade, then use a pearl necklace to take things to new heights. Be sure to avoid overdoing it with the accessories when a pearl necklace is in the picture. Letting them take center stage is the best way to allow their elegance to shine through. For formal events, use a stunning set of pearls as the focal point by wearing a long, black dress and a bold red lip. You absolutely can't go wrong with this chic and timeless ensemble.
With so many ways to wear pearls, the last thing you want is for them to fall apart when you need them most. If you have any doubts whether your strand is stable, make sure to take care of your pearl restringing before wear. After all, you'll want this timeless piece to last for many more years!