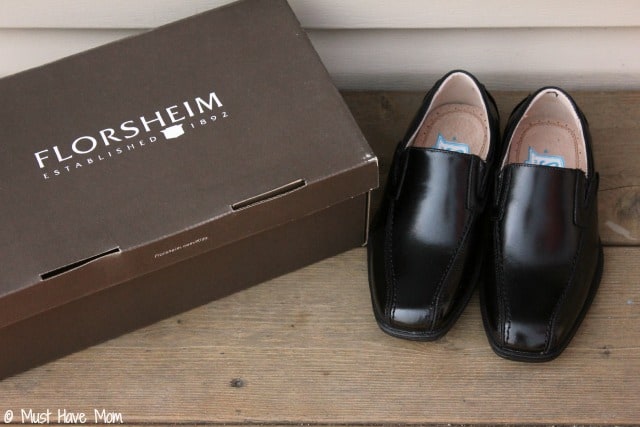 Wedding season is upon us and if you are planning on attending any weddings this Summer then your little guy will need to dress in style! Florsheim Kids has the best little boys dress shoes for every occasion! We love these Reveal Bike Slip Jr shoes! Aren't they SO adorable?!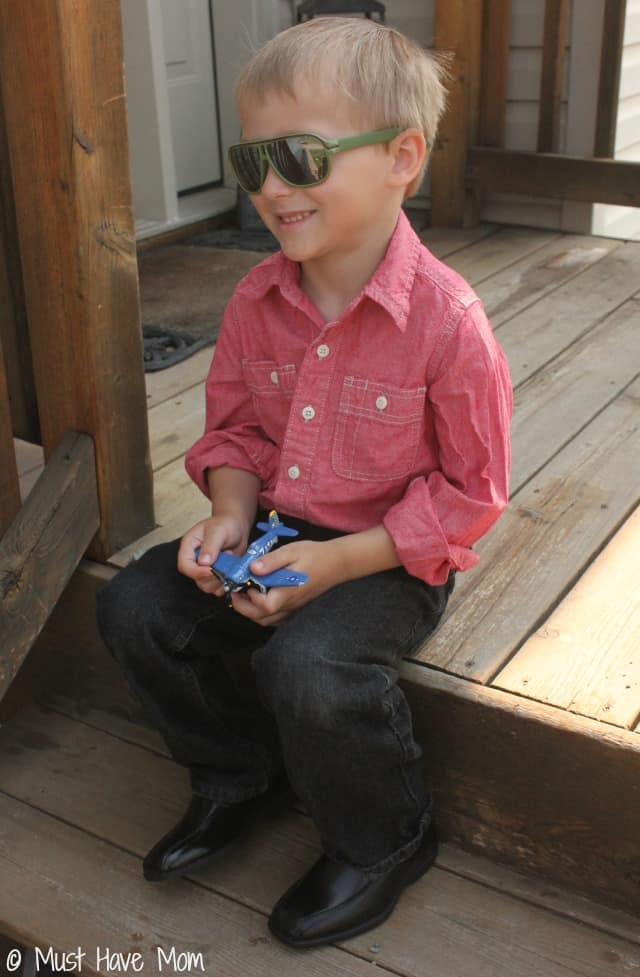 Aiden was all dressed up to attend his sister's award ceremony and doesn't he look so handsome? He is growing up so fast! I cannot believe he is 5 years old already!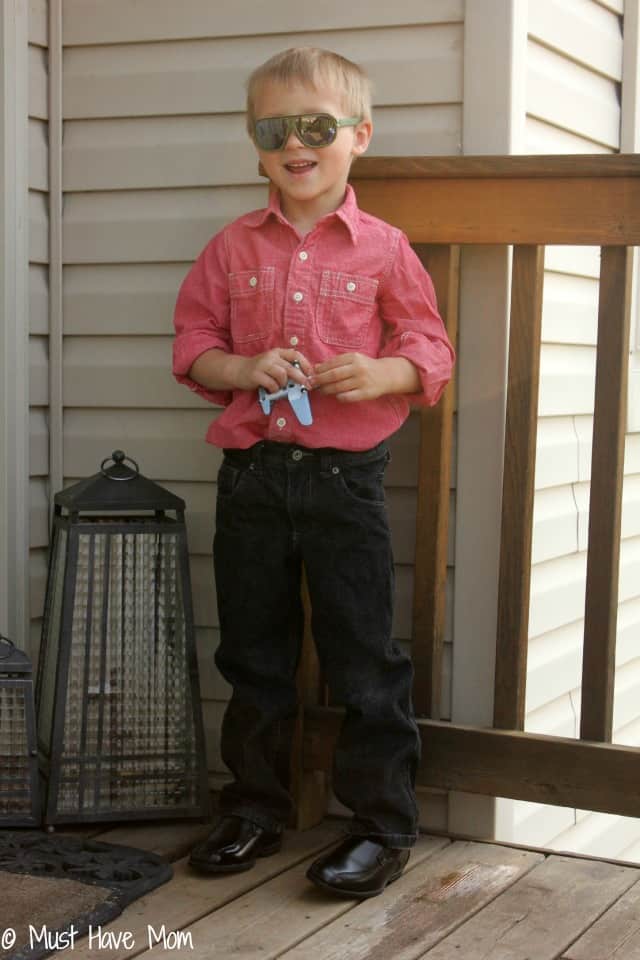 The Florsheim Reveal Bike Slip Jr looked like a mini version of men's dress shoes which adds to the cuteness factor! They pair well with casual dress as well as nice dress clothes such as for a wedding. They slip on easily so kids can get them on and off without help. They have a beautiful shine and look clean and crisp! They also hold up well when the boys decide to play in their dress clothes!
They are made with quality materials and there is a lot of padding in the footbed. I love that Aiden can look well dressed no matter where we are going, while still being comfortable. No kid wants to wear uncomfortable dress shoes! You can find these and many other adorable boys dress shoes at Florsheim!
Win! One reader will win a $60 Florsheim Kids Gift Card! Enter below 🙂