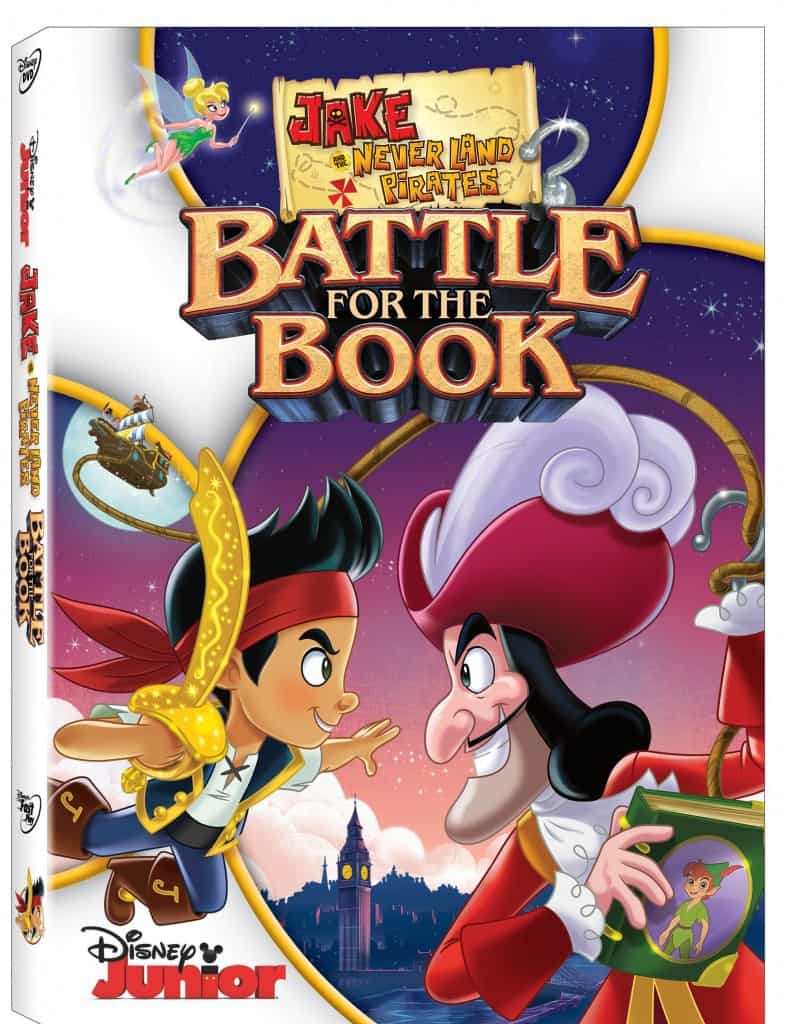 My boys are HUGE fans of Disney's Jake and The Neverland Pirates so I knew that they would be jumping for joy when Jake and The Neverland Pirates: Battle For The Book came out on DVD.
When Wendy's special Storybook is stolen by Captain Hook, Jake and his mates go to London to help Peter Pan's friend (from the classic movie Peter Pan).  The longer the book is out of Wendy's hands, the more she and her brothers (John and Michael) forget about their past adventures on Never Land.  The battle for the book continues in Never Land, where Hook plans to destroy the book and its stories in the legendary Ring of Blue Fire.  It's up to our young heroes to save Wendy's Storybook and the Story of Peter Pan!
We were definitely in need of some new Jake DVD's and this one did not disappoint! Pick up Jake and The Neverland Pirates Battle For The Book at retailers near you now!