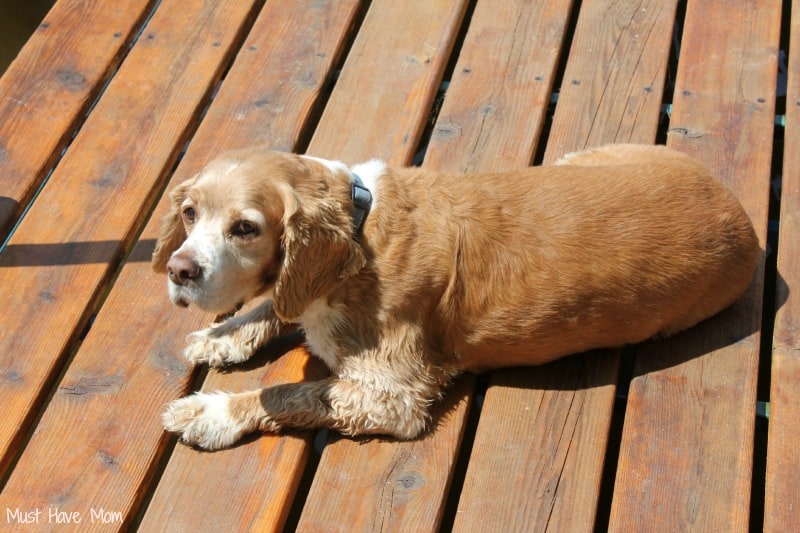 Is your dog picky? Our dog Max is getting older and as each year passes he seems to become a little more picky. In his old age he definitely knows what he does and does not like and he's a little more assertive with his desires than he was when he was younger. He is the BEST family dog ever and I want him to be happy. If he isn't liking his food then we definitely need to make a switch. Here are tips for switching your dog's food so that you can please their palate and prevent dietary upset from occurring during the transition.
Since Max hasn't been crazy about the dog food we've been serving him we decided to take the Purina ONE 28-day Challenge and see if he would like that variety better. I think he had become bored with his current food so a change is in order. We chose the Purina ONE® SMARTBLEND® True Instinct™ Formula which is available in select Sam's Club locations only. We always buy Max his food at Sam's Club because we can get a huge bag and then I don't have to haul it home as often!
Here are the steps necessary to successfully switch your dog's food without stomach upset:
Purina ONE True Instinct is formulated for adult dogs only. If your pet is a puppy, pregnant or nursing then be sure to use Purina ONE Healthy Puppy Formula instead.
Purina ONE may be fed dry or wet. If your dog prefers their food served wet then mix in a ration of 1 part liquid to 4 parts Purina ONE.
Allow 7-10 days to slowly transition from your dog's previous food to Purina ONE. Each day serve a little less of the previous food and a little more of the Purina ONE dog food until you are exclusively feeding Purina ONE.
Purina ONE provides all the balanced nutrition that adult dogs need. There is no need to give your dog additional supplements unless specifically advised to do so by your dog's vet.
Keep your dog healthy and happy by providing clean water, exercise and vet care.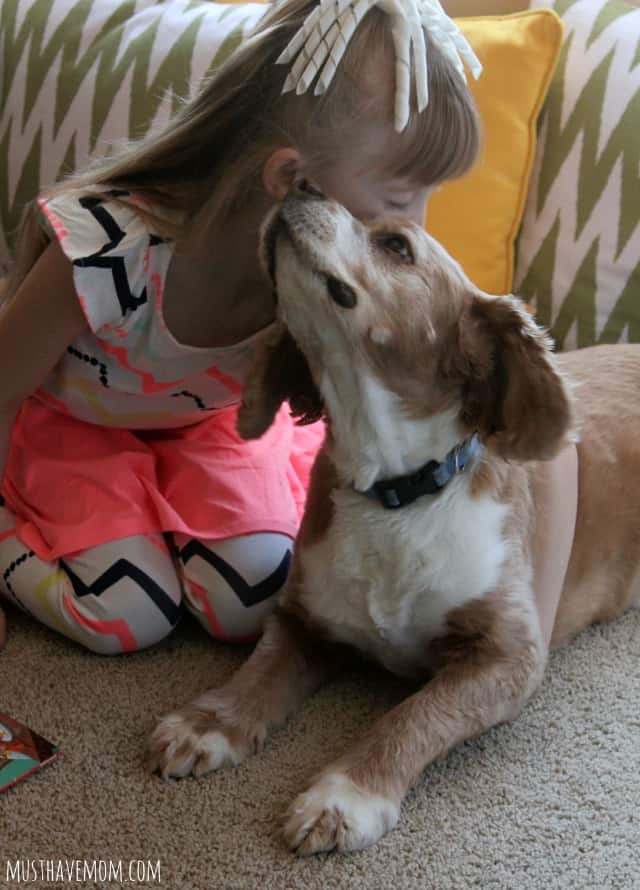 Have you taken the Purina ONE 28-day challenge yet? I encourage you to try it! Here are the awesome benefits you will see in your pet when you do!
Bright Eyes: Your dog's eyes are the window to his health
Dental Health: Great nutrition and crunchy kibble support strong teeth and healthy gums
Energy: An optimal blend of ingredients provides the energy your dog needs
Digestibility: Highly digestible food helps more nutrition go to work inside your dog
Taste: When your dog loves the taste of his food, it can make all the difference
Skin & Coat: Balanced nutrients support a beautiful coat and healthy skin
Purina One is made with real meat and includes vitamins essential to your dog's health
Take the Purina ONE 28-Day Challenge now! Learn more here!