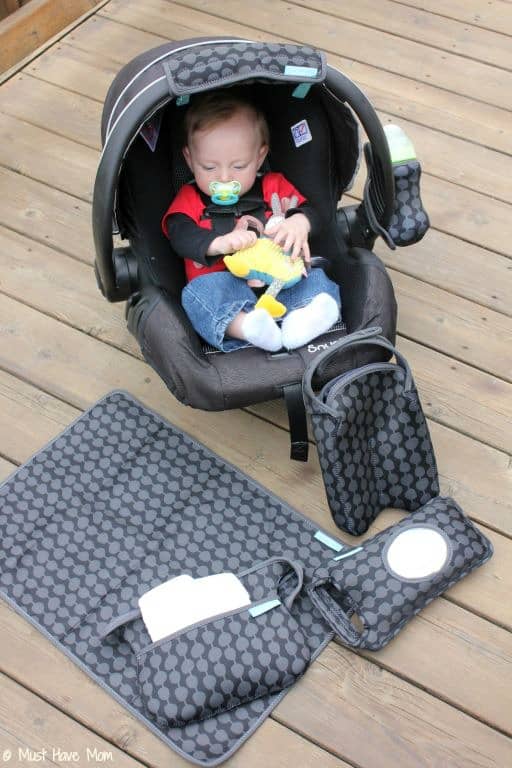 With Summer comes travel. Whether you are taking a big road trip or headed on a long ride to get to the beach, you will inevitably be traveling with baby. When I pack up to leave with my kids it seems like we always end up packing the whole house! So which baby products will make traveling with baby easy? Infantino's new line of Neoprene Necessities aims to simplify traveling with baby and streamline it so it's enjoyable for everyone! I love the mod design of the black and gray. It makes the products blend in with my own and I love that they look sleek and stylish. Brady is thrilled with them too 🙂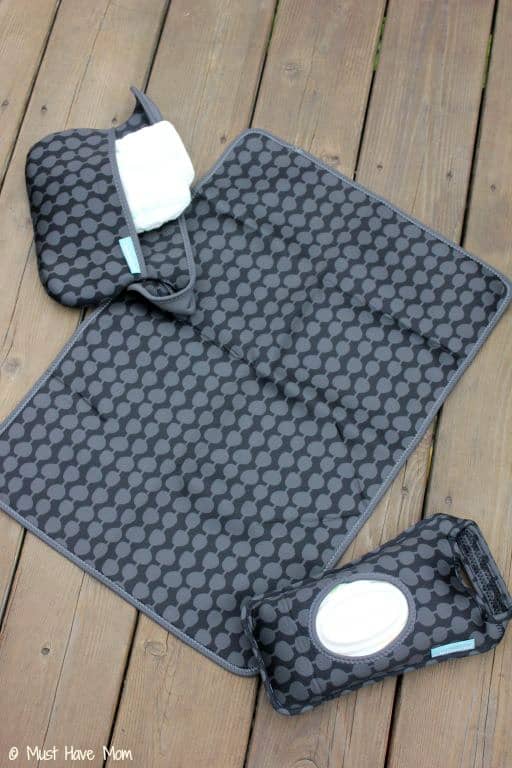 I am loving the Stuff It, a Two-in-one diaper kit with changing pad and clutch that holds a wipes case and diapers. It's the perfect little clutch to take instead of hauling the whole diaper bag in. Fit just the necessities and don't carry the extra bulk when you run into a store or restaurant. The Wipes Out case is a must too. Slide your pack of wipes in the neoprene case and the handle allows you to attach it to anything, car seat, stroller, wherever, so the wipes are always close at hand without having to carry them.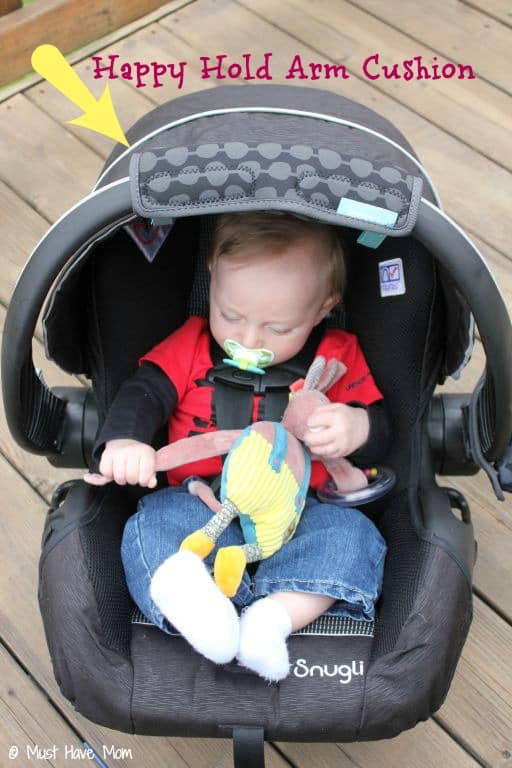 Do you have an infant seat? If you do then you know every mom hates carrying them. They are awkward, heavy and just terrible to carry. The Infantino Happy Hold arm cushion will help alleviate that uncomfortable bar digging into your arm when you carry it. It's cushioned and squishy which makes the car seat much more comfortable to carry.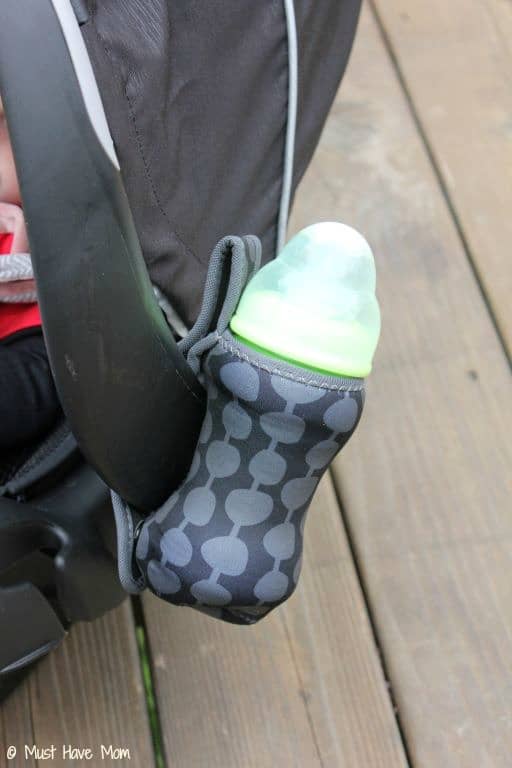 If you are on the run and you know baby will be needing a bottle then use the Hold It neoprene bottle sleeve. Since the neoprene stretches and conforms to different shapes, it allows you to use just about any brand of bottle and get a nice, snug fit. Hook it on to the car seat or stroller so the bottle is at the ready when baby's cries begin! Need more than one bottle? Check out the Tote It case which holds two!
Brady isn't big enough to ride in the shopping cart yet but I can tell you firsthand that there are about a million germs covering those things! I've always used a cart cover with my kids and the Infantino Neoprene Necessities Slim Shopping Cart Cover is loaded with great features. I love the slim design first of all. The thing that really impressed me though was the smart device activity pocket which allows you to put your phone in the pocket and secure it. Baby can play through the window! No more worrying about your child tossing your phone to the ground as you try and calm them through the store. Just slide it in the pocket and let them play while you grab your groceries! Beyond that it also has a built in buckle, neoprene cushioning and it doubles as a high chair cover. Be sure to also check out the Stroll Case for on the go in the car or stroller. It is a protective sleeve for your smart phone that baby can still play through.
If your car looks like a bomb exploded (I can relate) then check out the Neoprene Roomy. It has pockets to store necessities in and even has a pocket to slide a package of wipes into because we all know we use wipes in the car! No more sticky fingers! Throw your sunscreen, baby wipes, sippy cups and whatever else you need, right in the organizer and attach to the headrest. It keeps it nicely organized and within reach.
You can learn more about the new Neoprene Necessities line from Infantino on their site! Find these products at a retailer near you!
Win! One very lucky reader will win all of the Infantino Neoprene Necessities products featured here! Enter below 🙂