I love jewelry. Adding the right accessories to even the most basic outfit really elevates it and makes it look amazing. It does not have to be the most expensive or extravagant piece in the store. I enjoy inexpensive jewelry. It just has to fit into my life. I love pieces that look effortless and add a level of elegance to my outfit.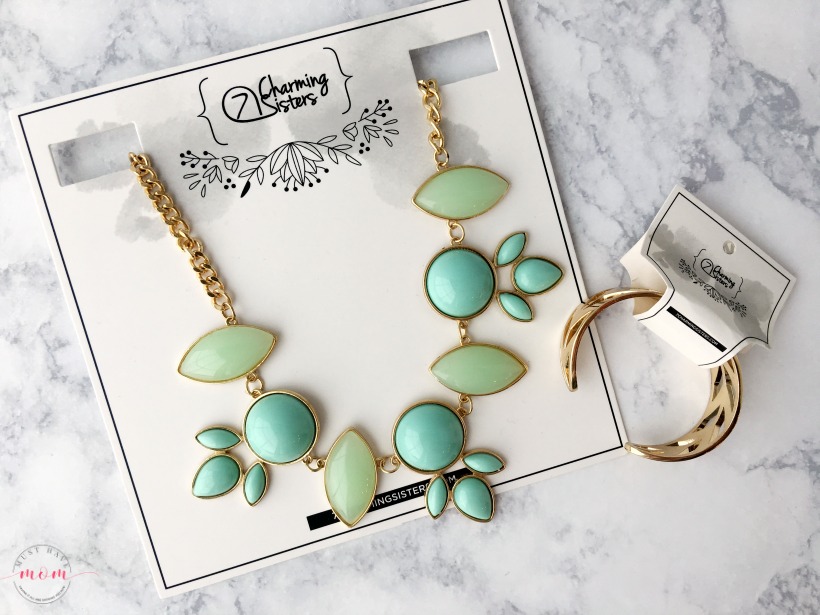 Inexpensive Jewelry
7 Charming Sisters is a fashion jewelry brand created by a group of co-workers who, over the years, have bonded as a family. They are modern day women who work hard, celebrate their good deeds and march to the beat of their own drum.
Each of the 7 Charming Sisters has their own shopable, inexpensive jewelry line, with personalities as unique as you. Every woman can find their style from 7 Charming Sisters, to help you feel fabulous without breaking the bank.
I recently got to try out a couple of pieces from 7 Charming Sisters. The Road Trip gold cutout bangle bracelet and the Minted Green Gem Bib statement necklace.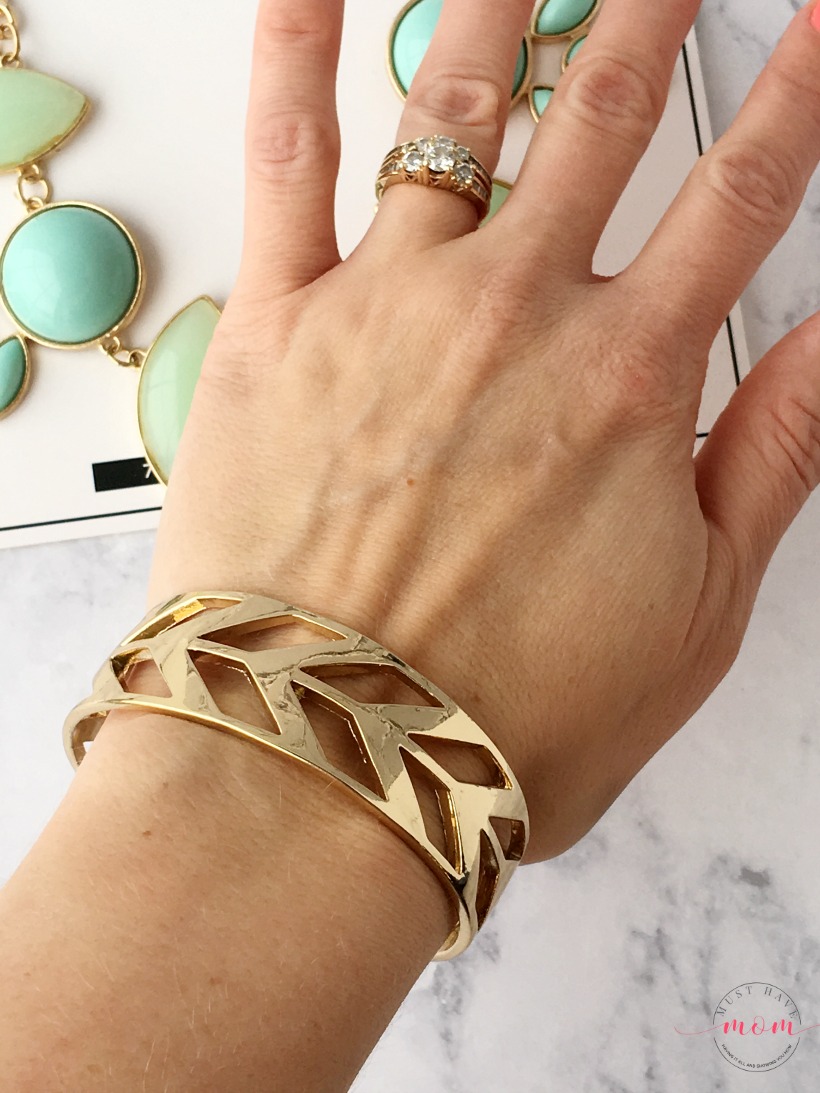 The Road Trip Gold Bracelet is beautiful. It features a slight chevron pattern and is so light and comfortable. I can easily wear this bracelet all day long. I love how it can take my jeans from boring to fab. I end up looking put together and dressed up.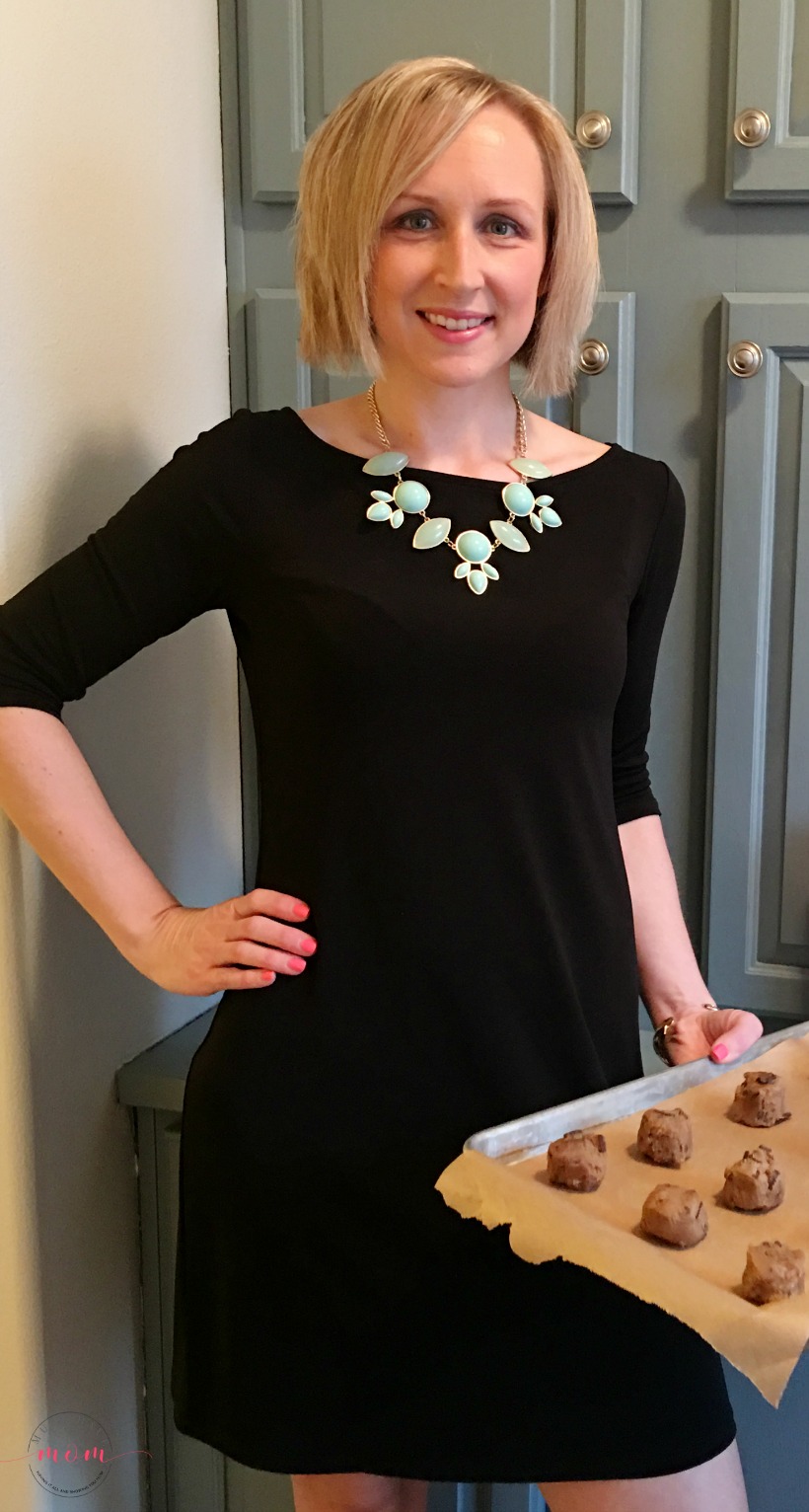 I find myself reaching for the Green Gem Necklace more often than not. My wardrobe consists of a lot of neutrals and this gives me just a hint of color. I recently paired it with a black dress and I love how it made the simple outfit look more refined and put together. The gold chain makes it pair perfectly with my Road Trip Bangle Bracelet.
The best part is both pieces were under $30!
7 Charming Sisters has become my go to place when shopping for jewelry both for myself and for gifts. Right now you can use promo code MustHaveMom15 for 15% total purchase excluding currently reduced items.
Shop 7 Charming Sisters Inexpensive Jewelry
I have picked out my favorite pieces from 7 Charming Sisters to help you pick the perfect gift for the person you love. These are SO trendy and fashionable, while still being classic pieces that pair well from daytime to a night out.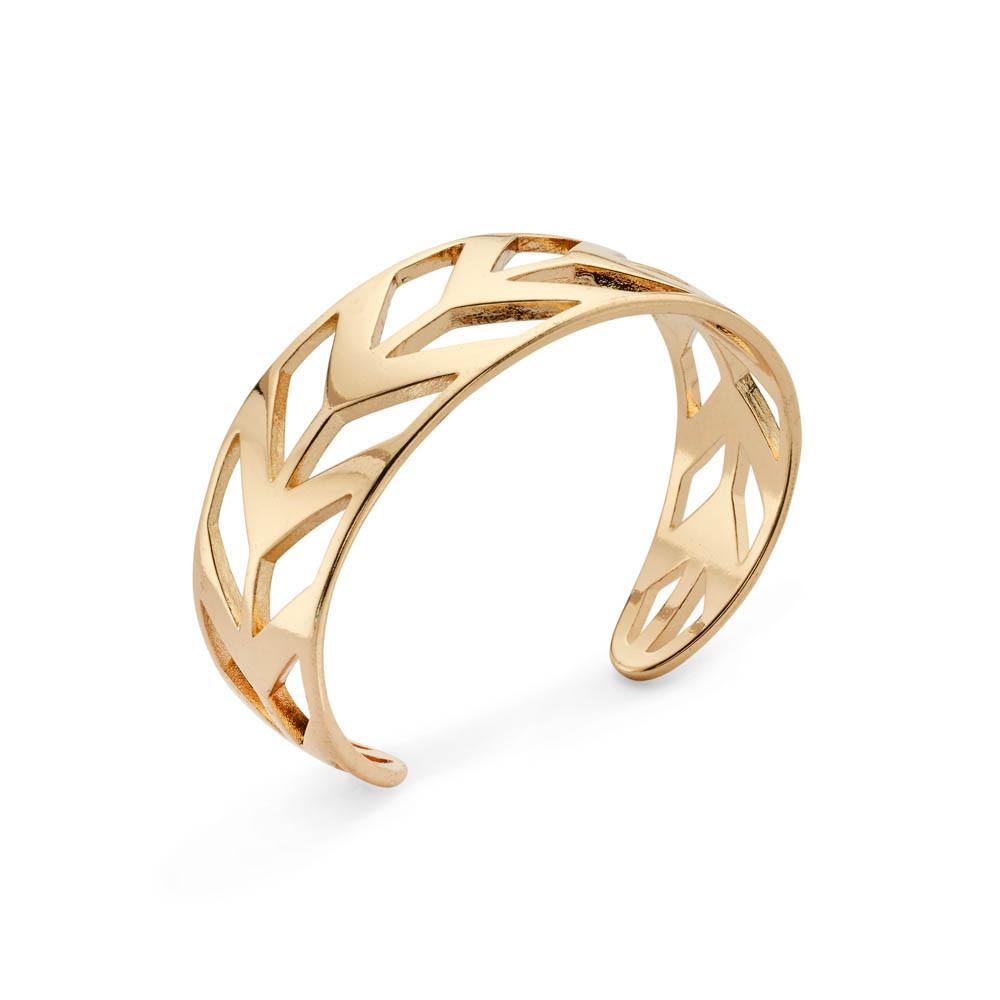 Road Trip Gold Cutout Bangle Bracelet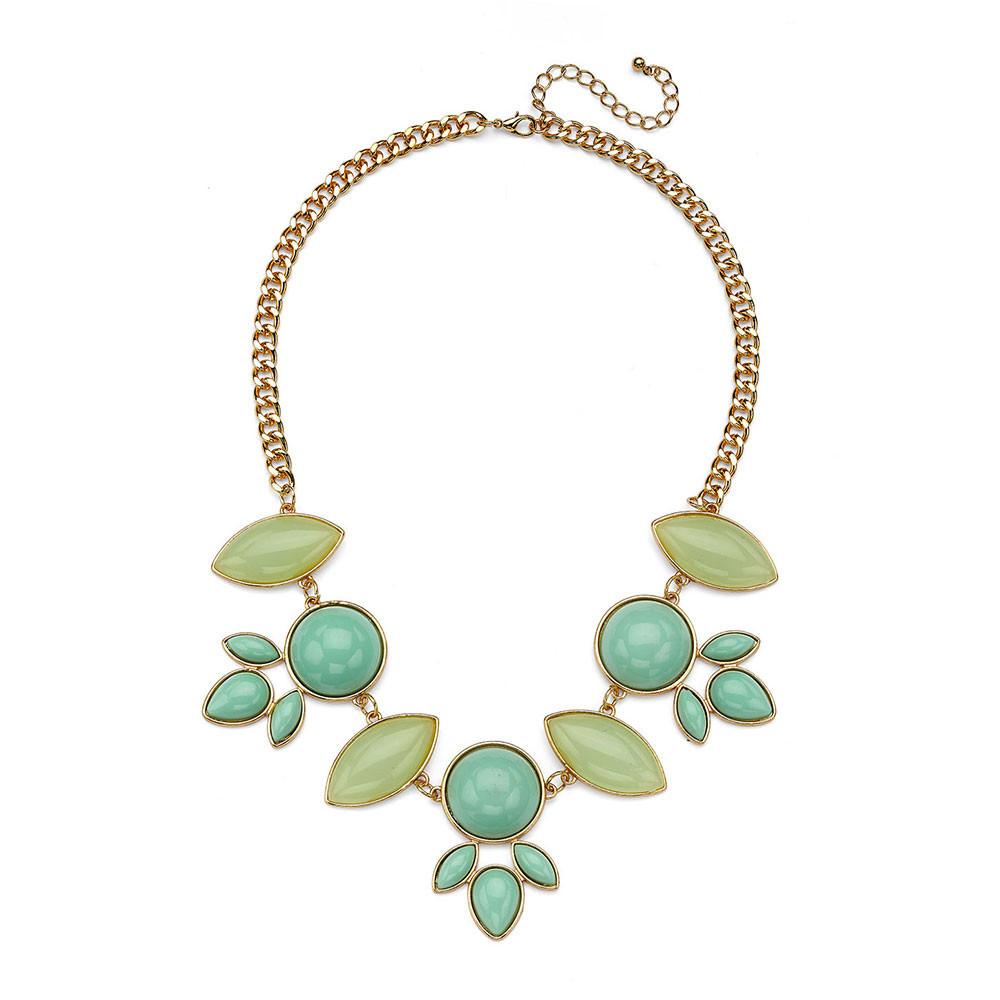 Minted Green Gem Bib Statement Necklace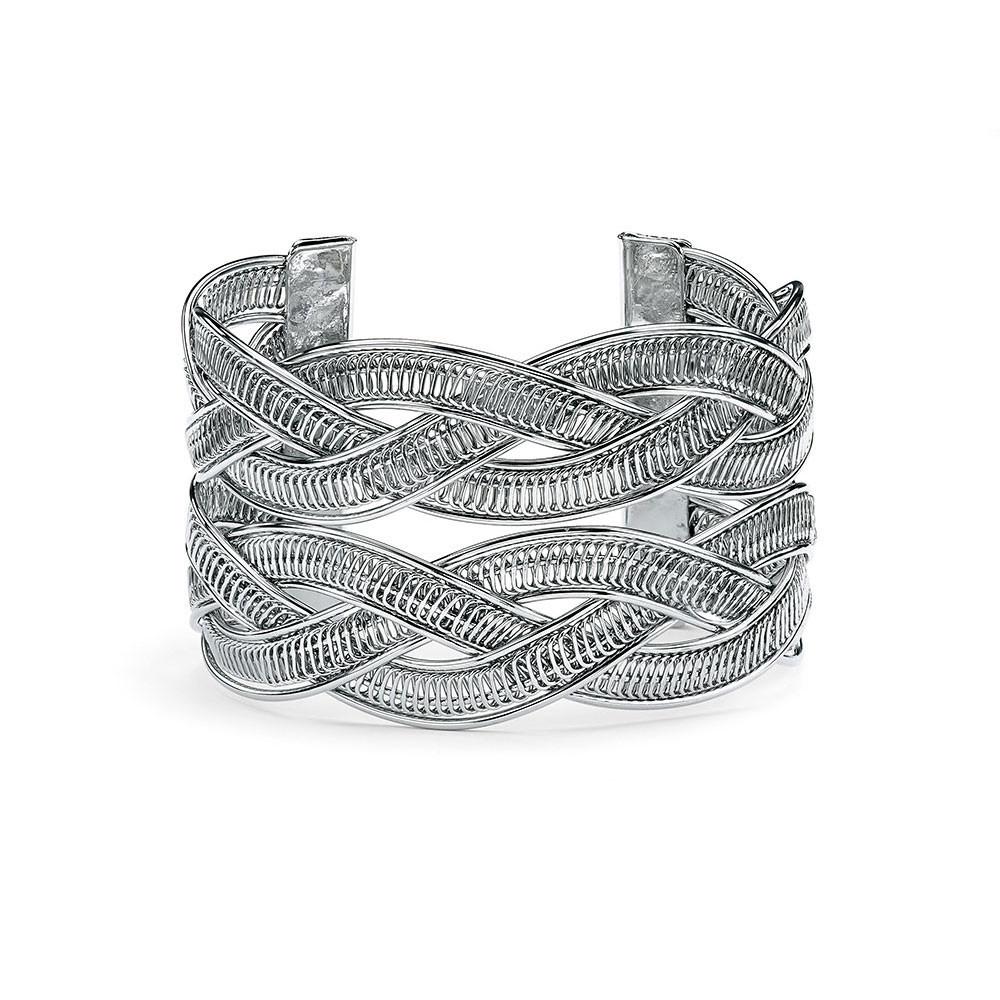 Topshop Roll Cuff Bracelet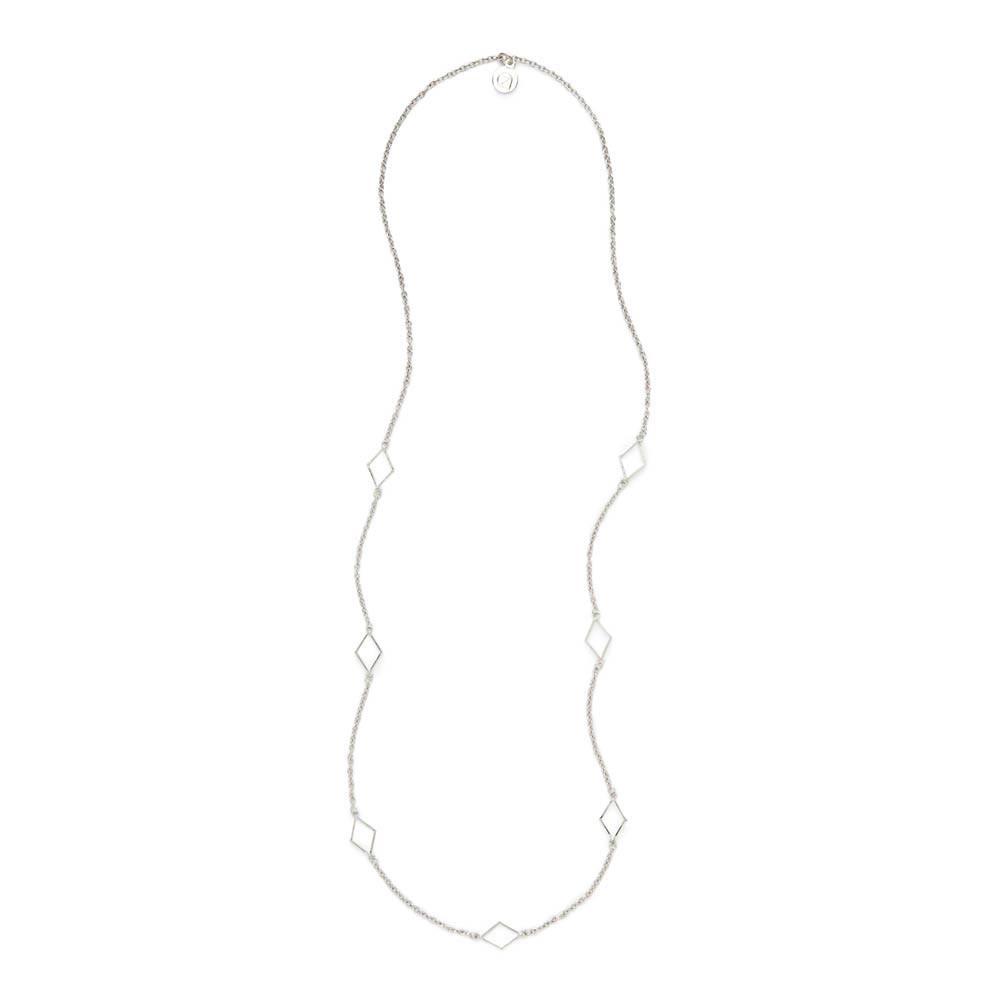 Just the Essentials Necklace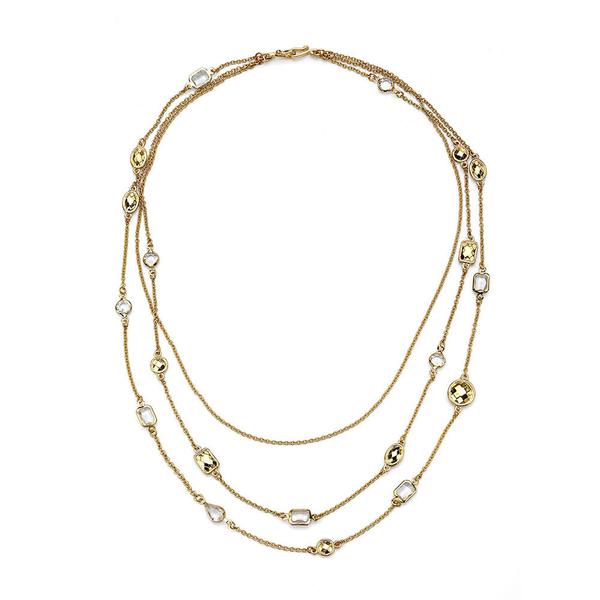 Life is Grand Necklace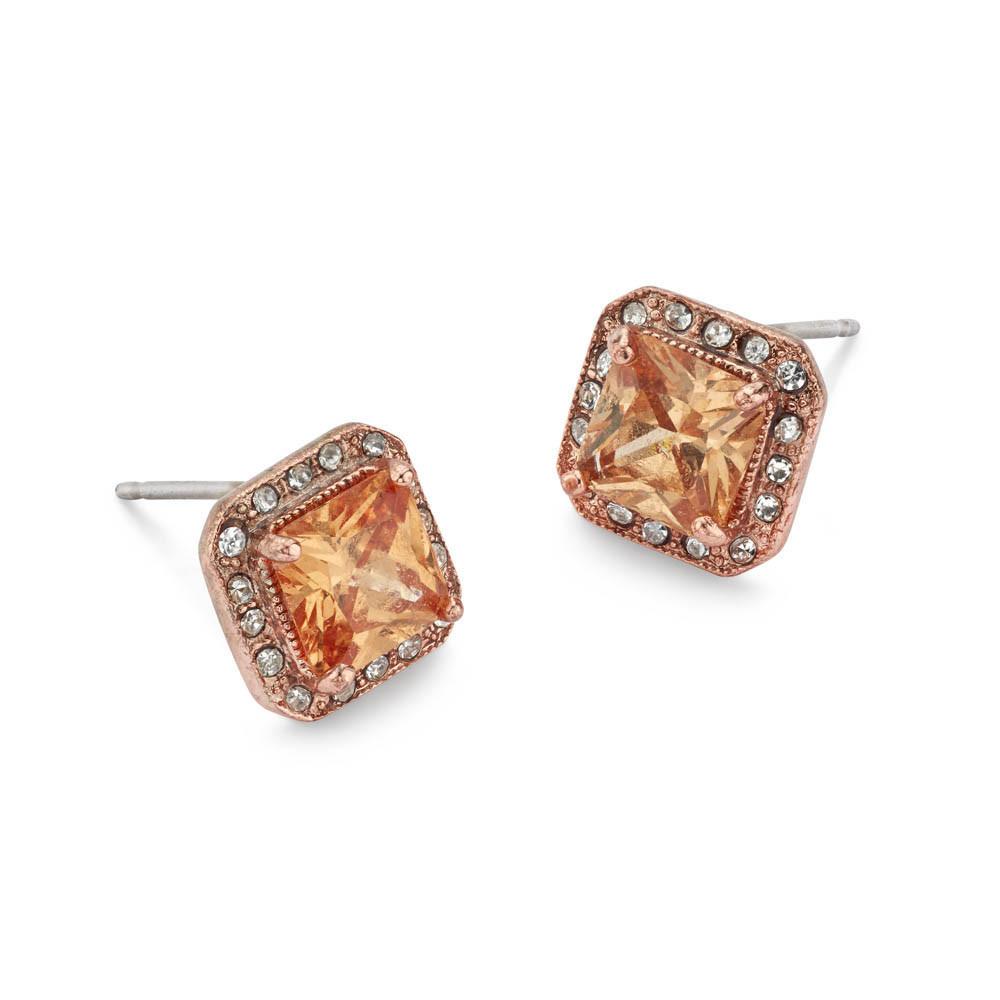 Ladylike Earrings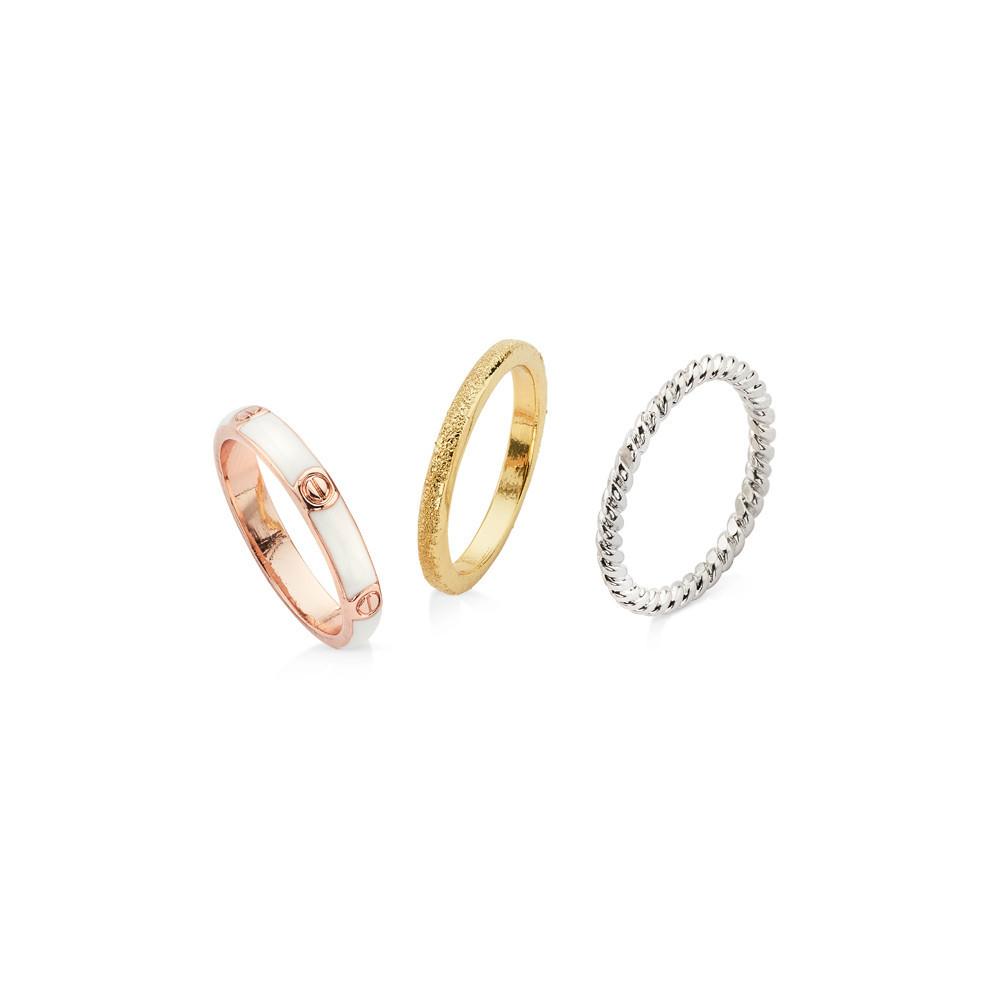 Elegant Expectations Rings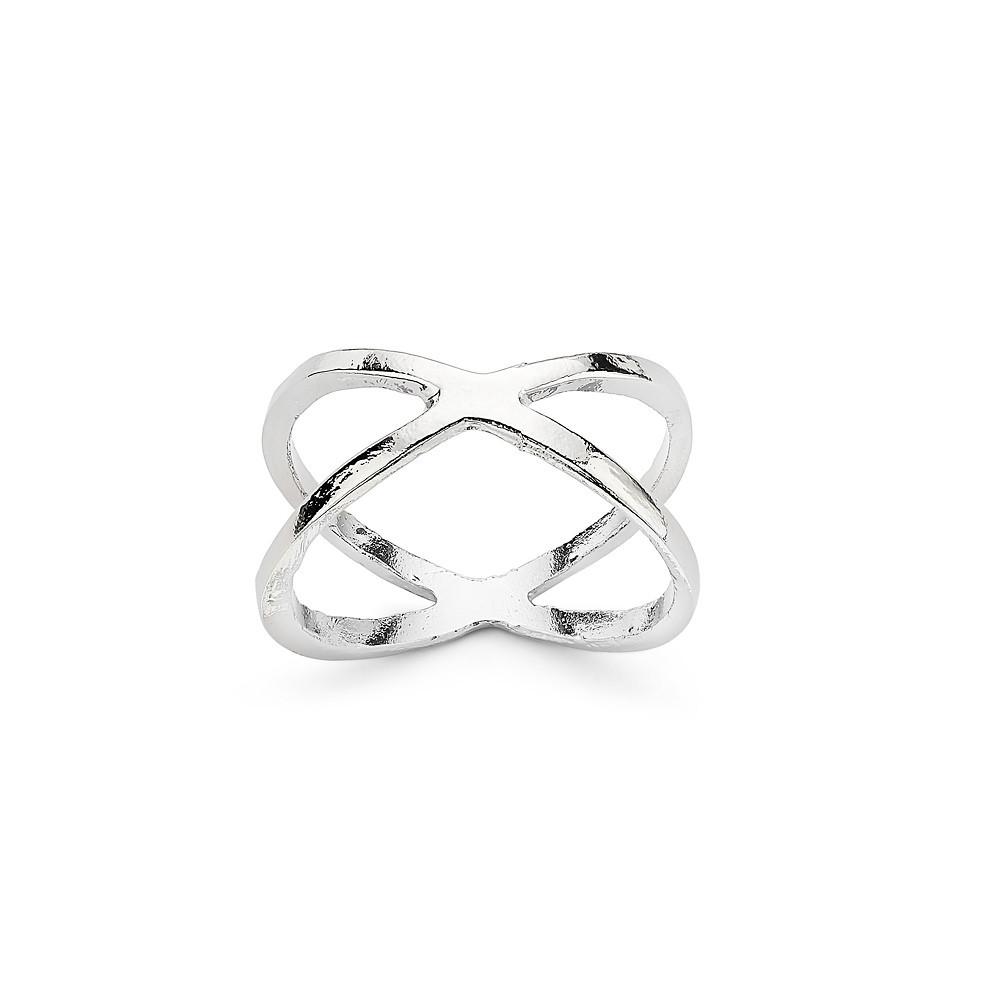 Headliner Ring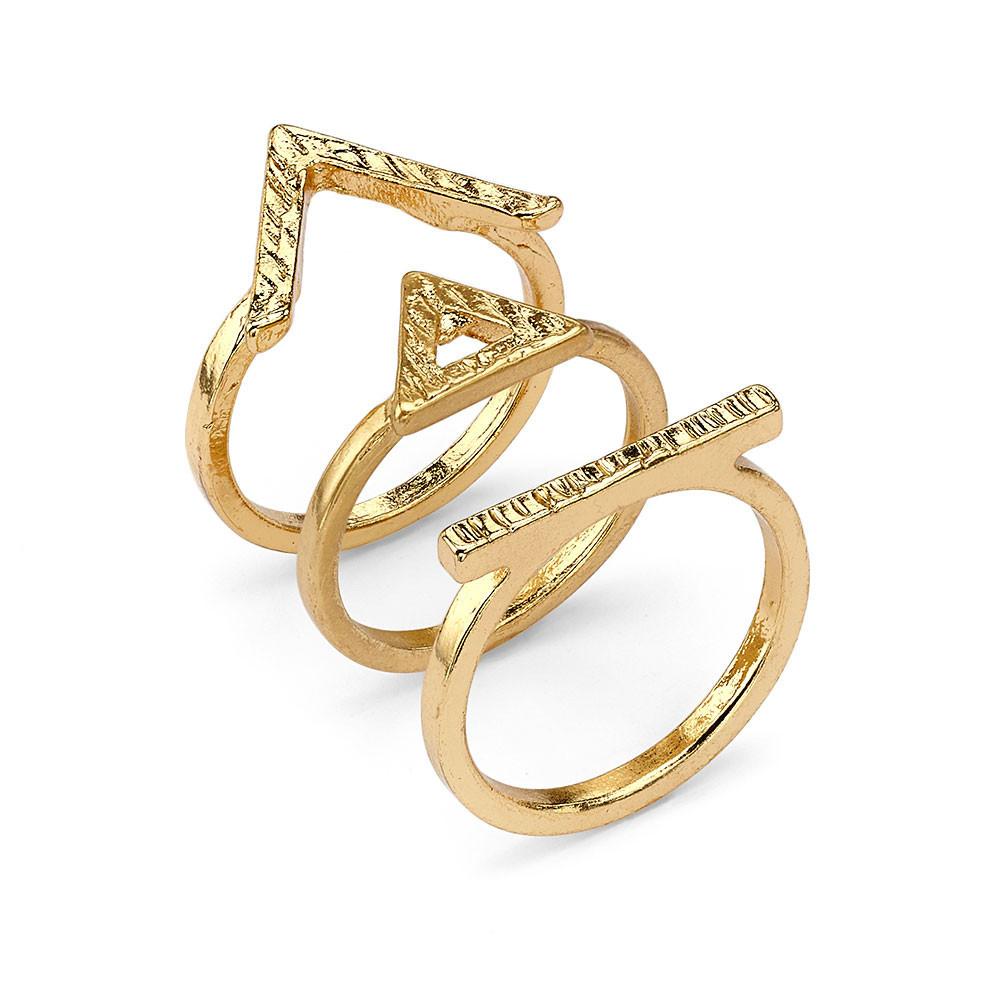 Egyptian Angles Rings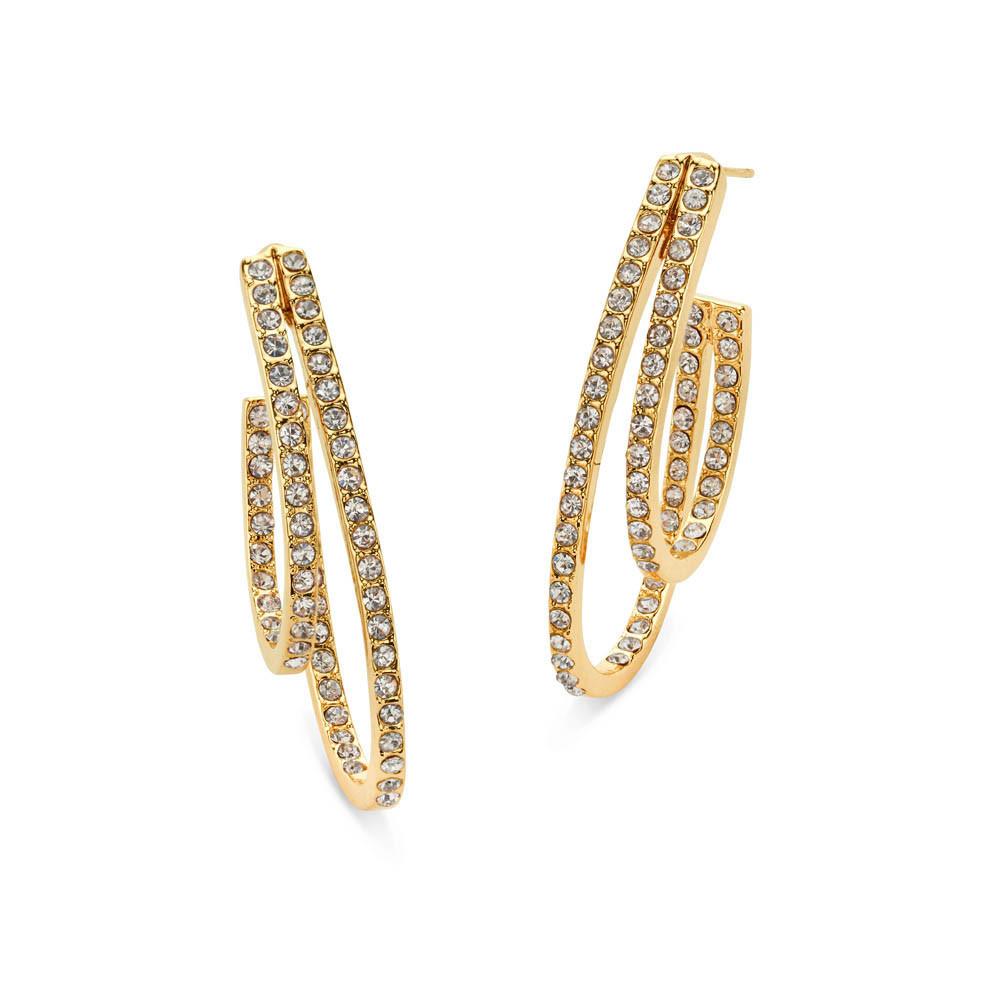 Can't Fake Chic Earrings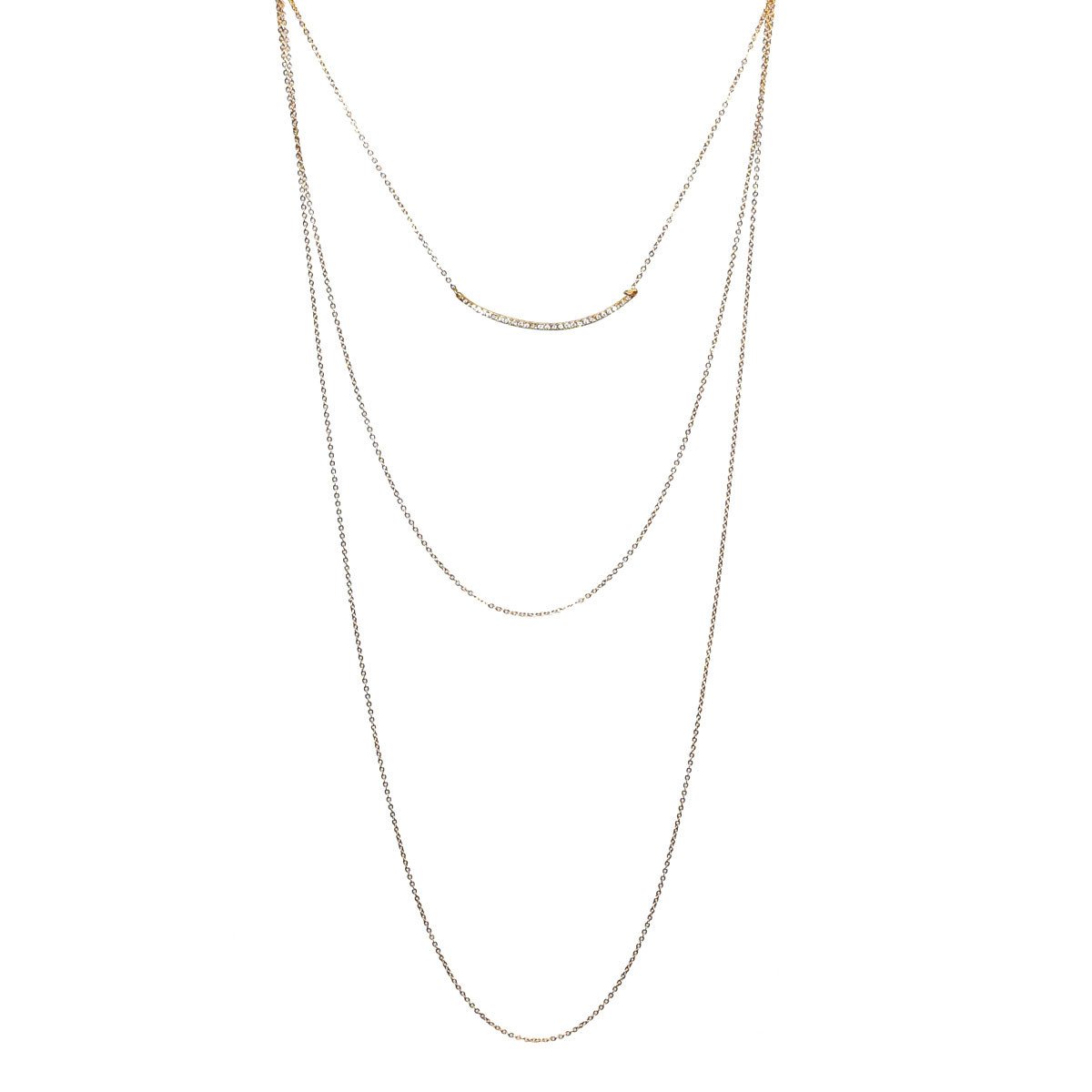 Golden Strands Necklace

Pin Inexpensive Jewelry Gift Picks