There is one thing that my sisters and I have in common. We have all had terrible tooth problems while growing up. We've all suffered cavities on many occasions. My older sister has endured a lot of terrible tooth problems, even requiring a root canal. This has led me to the conclusion that it must be something in our genes! We seem to have soft teeth with lots of pits and crevices in them which perhaps puts us at greater risk for cavities. Of course these are all my non-professional opinions about our teeth. Next week I have to go to the dentist and get 2 cavities filled that were discovered last month. After that discovery I knew we needed to put our oral health at the top of our priority list again.
I'm on a mission to make sure my kids don't go through the same thing we did! I remember dreading the dentist and hating going there. I always had a cavity and it was a miserable, dreaded experience. I want different for my kids. While I can't change their genes I can change their habits! Over the last month we've changed our oral health habits in hopes of having a healthier mouth.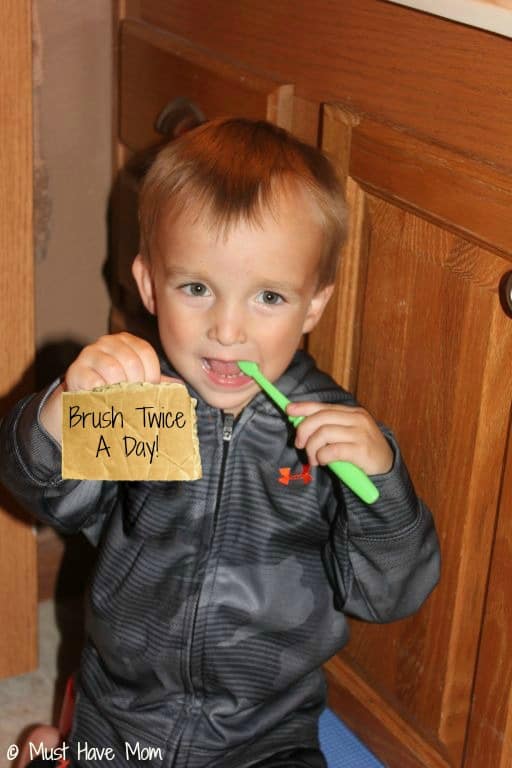 We started by making sure all of our kids (and us!) brush twice a day. We also brush the kids teeth since they are so young. They say kids shouldn't brush their own teeth until they are able to tie their own shoes. At that point they will have the dexterity to also be able to brush their own teeth effectively.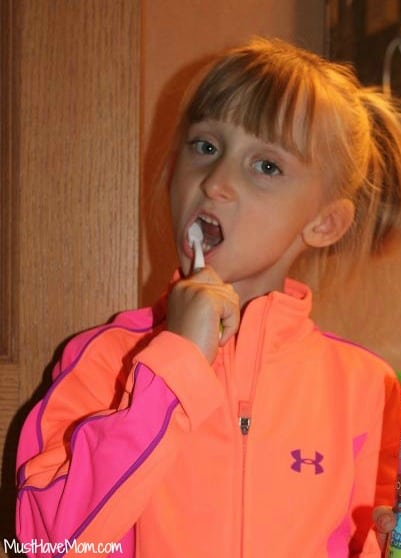 Danika is able to tie her shoes now so while we let her brush her own teeth, we still brush them once a week too just to make sure she is reaching all the places that need to be brushed.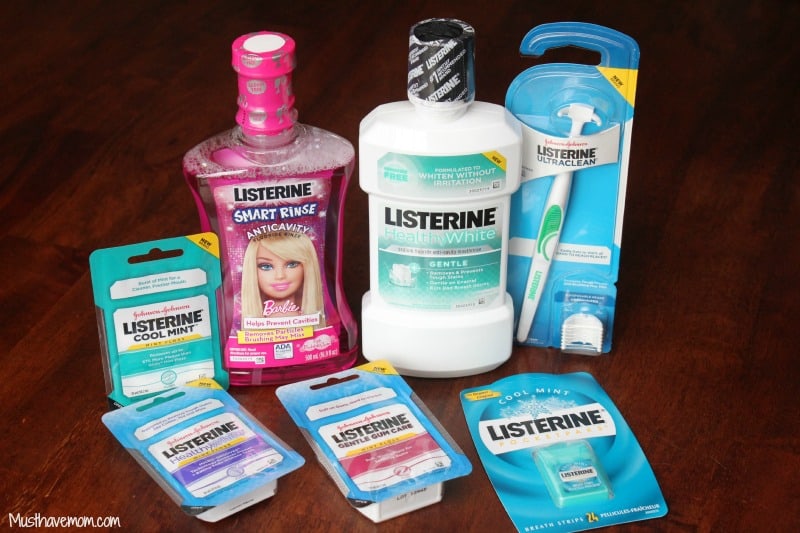 One thing I have always failed to incorporate into my daily routine, despite my good intentions, is to use mouthwash. I've begun using it and I'm getting better at doing it every night! It reaches those places in my mouth that a toothbrush can't get to and it leaves my mouth feeling clean and fresh. Danika has her own Barbie mouthwash too which helps prevent cavities.
Flossing is my other downfall. I'm so bad at making time to floss but I know I have to! I'm still working on making this a constant in my oral routine. I love using the LISTERINE ULTRACLEAN flosser because it's quick and easy to use and I don't have to stick my fingers in my mouth!
We aren't doing perfectly, but we've made great progress! By brushing twice daily, using LISTERINE mouthwash and LISTERINE floss we are well on our way to much better oral health! I'm hoping to avoid any more cavities in the future as I am dreading my dentist appointment next week!
Check out the full line up of LISTERINE products on their site and check out their Healthy Habit Heroes video series on YouTube!
What healthy oral habits do you need to work on getting better at?