With more and more emphasis on early reading and the expectation that kids will be reading well by the end of Kindergarten, has come added pressure on kids to do well and excel in reading. What if your child is lagging behind in reading and just isn't moving at the pace that is expected of them?
I find the pressure put on kids to read so early on can be crushing to them. So what is a parent to do? Do you hire a costly tutor and fork over and arm and a leg to improve your child's reading skills? Do you sacrifice any free time you have remaining (what's free time?!!) and tutor them yourself?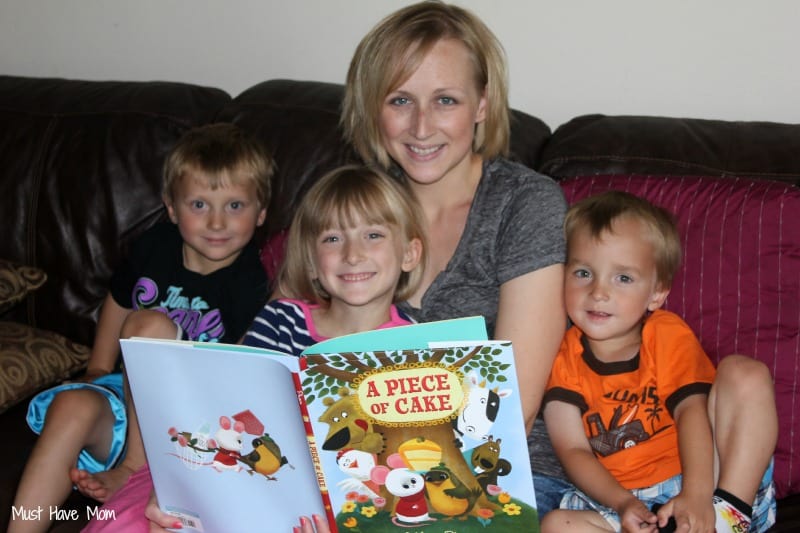 Realistically most of us do not have time to sit with our kids at least 5 days a week and tutor them in reading. On the other hand I don't have the extra finances to pay a costly tutor to do it either. That left me searching for an affordable option to improve my child's reading skills without hiring a costly tutor.
Did you know that The National Reading Panel reports the key to improving fluency and comprehension is guided repeated reading. That means reading the same passage multiple times with someone who listens and corrects as needed. For best results, this should happen 5 times per week. Do you see the problem here?
With a classroom of 20 kids there is no way that a teacher can do this with each and every student. The teacher then assigns it as homework. Picture a mom with 4 kids, sports, homework, dinner, baths, and where is the time to listen to each child read the same book to you five times per week while you listen closely and correct when needed!
Tutors could be a solution but they are pricey. E-books could help but they don't offer correction when needed. What is a mom to do?
Introducing Reading Buddy. Reading Buddy Software is advanced speech recognition technology that listens, responds, and teaches as your child reads. It's like having a tutor in your computer.
Your child will wear a headset (like this one
) and read while Reading Buddy listens to their reading and offers corrections and even a correct pronunciation if needed. It's like having a tutor in your computer only you've got 24/7 access and you don't have to pay by the hour!
If your child is struggling in reading then I highly recommend Reading Buddy software. Aa a busy parent of four children myself, it's been a lifesaver! I even have a 50% OFF Reading Buddy Software promo code and the free e-report "7 Secrets to Transform Your Child's Reading," when you click here!
Take the frustration out of reading for both you and your child!