This post brought to you through my paid collaboration with Similac and The Sisterhood of Motherhood.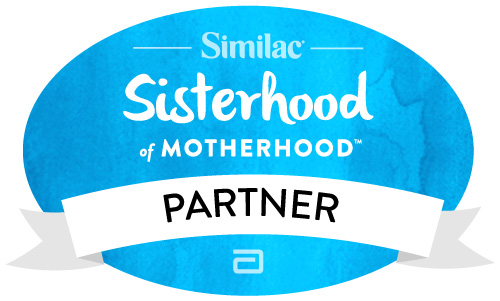 I have a confession to make. Several of them actually. We just came off a week at the lake and I had some major moments of slacking in my parenting. I compare it to how you relax your standards on the weekend but multiply it by 7 because that is how my entire week went last week. I came home to piles and piles of laundry waiting to be done, bags upon bags waiting to be unpacked and stowed neatly where they belong and four overtired children.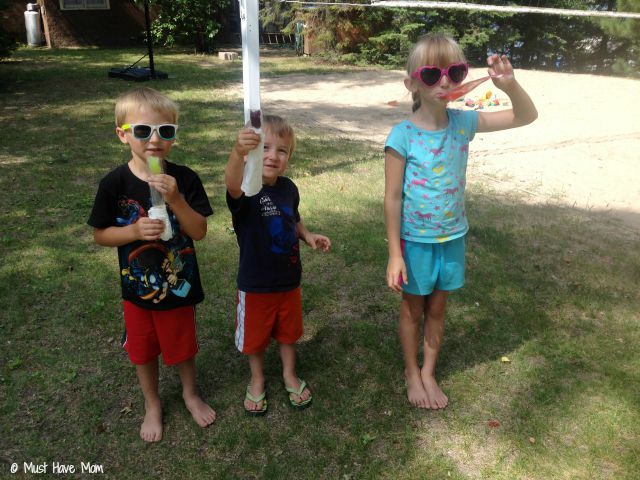 My kids ate oodles and oodles of freeze pops. You know the ones, full of corn syrup and water and other unknown ingredients. I didn't make them homemade greek yogurt granola pops, instead I bought the corn syrup laden freeze pops and gave them a free pass to consume them at will. Not only that, but someone brought us a huge box of fruit snacks that, gasp!, weren't organic and I let them eat those too. Lots and lots of them.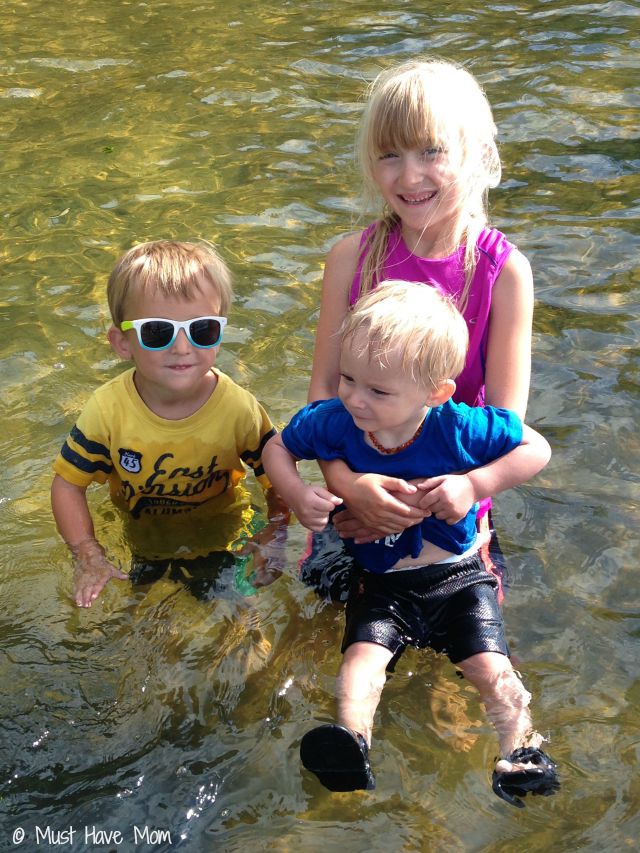 I also let them swim in their clothes. It wasn't because they didn't have swimsuits, they did indeed have swimsuits, it was because they were too lazy to go put them on. And I didn't care. They swam. They splashed. They had a blast!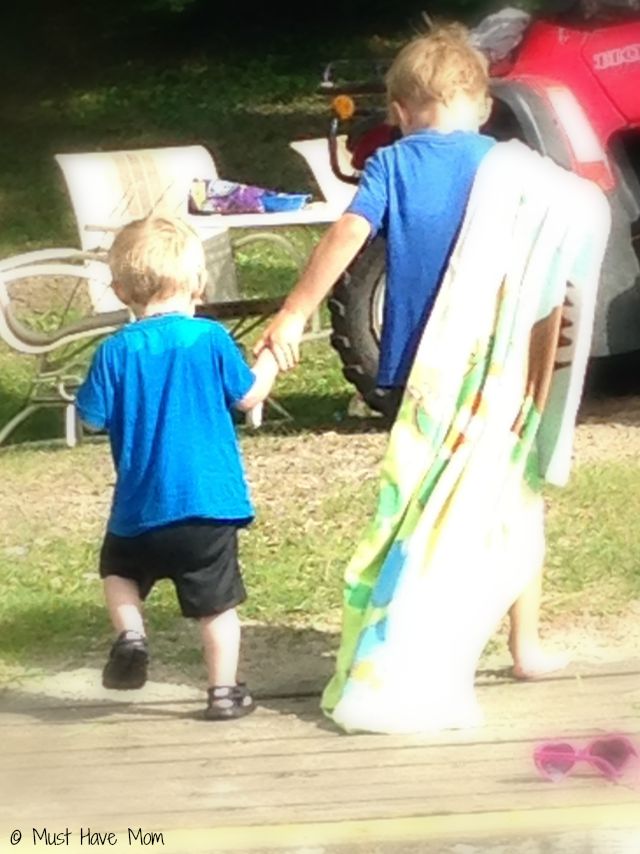 Despite all of my parenting moments this week that made me cringe and question where my mind had gone, this is how memories are made. My kids may have come home overtired and over-sugared, but they also came home with a boatload of memories that they will never forget. They had so much fun!
As parents we are definitely our worst critics and I'm right there with them. I try and buy as much organic food as possible, avoid over processed foods, put the kids to bed by seven and teach them to do chores, but sometimes we slack and that's okay. Instead of questioning your parenting ability using the measure of words like organic, gmo-free, fresh, natural or homemade, try using words like love, memories, fun and family instead. At the end of the day it's okay to slack your day to day standards once in awhile and let your hair down. Guess what? My kids are still just fine, no they are more than fine, they are incredible! They had the time of their lives and I did too! Don't judge my parenting slacks this week, instead focus on the good. As parents judgement runs rampant and there is enough thrown at us from everyone looking in, you don't need to be your own worse critic. Cut yourself a little slack here and there and don't be so hard on yourself!
Join me and Similac in #UniteMonday where moms can confess what they are feeling guilty about come Monday morning, free of judgement!
What standards did you relax or rules did you bend this weekend that you feel guilty about?