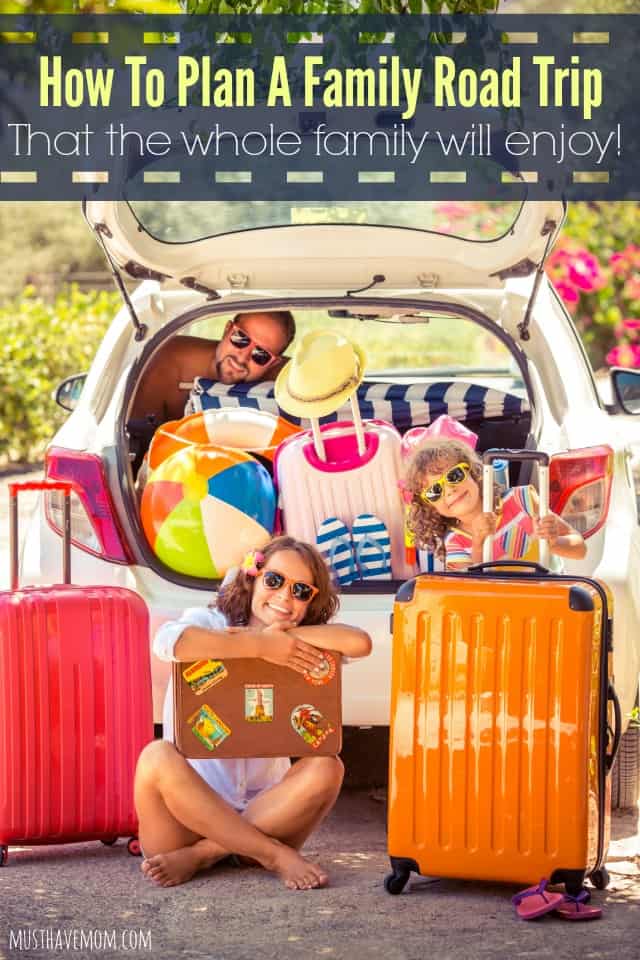 Planning a road trip that caters for the needs and desires of every individual in your family is undoubtedly tricky. There are going to be at least two generations and several different age groups on board, so is it really possible to please everybody? We definitely think so, and what's more, we often see families come back from a road trip having had the most incredible experience and feeling much closer to each other as a result. So how do you achieve this when planning your very own family road trip? Allow us to share our top tips to plan a family road trip …
Plan it out together
It's good to involve the whole family in the planning process and all sit down together to think about where you'd like to go and what you want to do.That way, you can choose a route and locations which everybody will enjoy – and by that, we don't mean trying to please everyone at once!Encourage each family member to bring something to the table – a place or activity they really want to experience whilst on holiday – then try and include something from everyone. It's likely that some activities won't be to everyone's taste, but that's okay because each of you gets to do what you really want at some point along the way.
Be prepared
Preparation is key! Before you set off, think about what you're going to pack for the weather, locations and activities you will participate in. You should be given some vehicle specifications when you book, so before you leave you can have a think about what everyone is going to take and how it will fit in. Capsule wardrobes and layering are essential. You'll be able to wash clothes during the trip so each take things you're happy to wear more than once. Shoes are bulky so one sensible pair per person appropriate for the activities you'll be doing is best. In the same way, it is crucial to establish the things you don't need to pack. You're likely to be in residential areas at some point during your trip, so simply plan ahead to buy things if you run out. You don't have to set off with everything you could possibly need 'just in case'. Be sure you have snacks and activities for the kids to keep occupied in the car. I always bring our DIY road trip kits with us so the kids aren't shouting "Are we there yet?" from the back seat!
Hire the right vehicle (at the right price)
Perhaps one of the most important aspects of the road trip is the vehicle you're going to be in – especially if it is a motorhome or campervan. Research vehicles to find one which is suitable for your family's size and requirements. Keep in mind that this is going to be your place of residence for at least a week so make sure you hire from a reputable company. Search for your vehicle carefully and check you're getting a good quality vehicle that is perfect for the family and holiday itself. Plus, by getting a good deal, you will have extra money left over to do nice things whilst you're away.
Love it
At the end of the day, you should go with the mind-set that you're going to have a good time. Visiting somewhere new with the family will only go well if you're in the mood to enjoy it. Don't sweat the small stuff, try and bite your tongue a little and be prepared to change your plans if people aren't in the mood to do certain things on certain days. You never know, you may enjoy it so much you start looking for another vehicle.
Have you ever taken a family road trip?