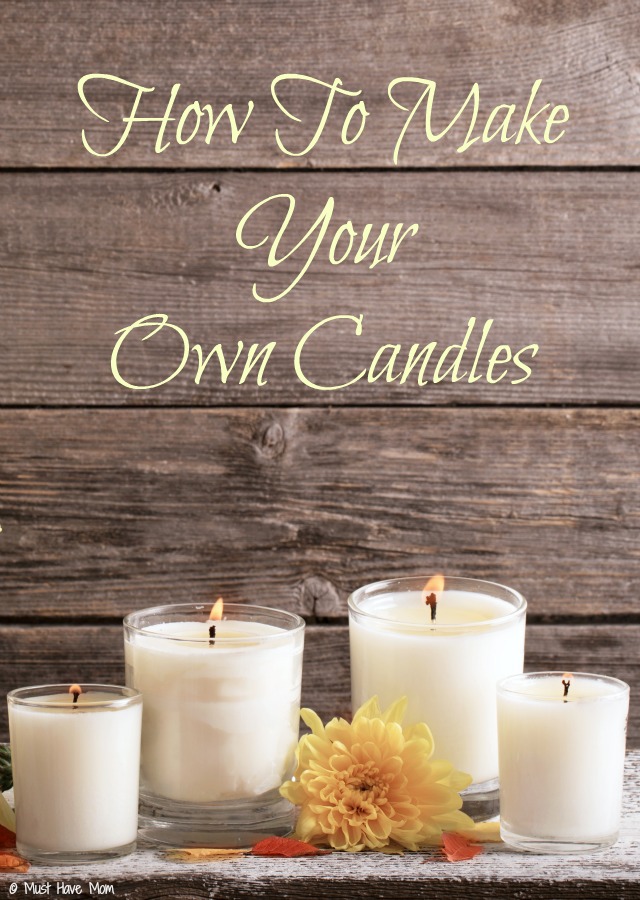 Have you ever wanted to make your own candles? Maybe to decorate your home, or to use as gifts for the holidays? It is very easy to make candles at home, with a few simple items and some time. Here is how to make your own candles. It's easy!
There are two ways to do this, you can purchase wax
, or you can use existing candles and re-use the wax that is already there. No matter which way you choose, these steps are very similar.
What you will need:
Step 1: Melt your wax. Create a double boiler with a sauce pan of water and an oven safe bowl over the top so that it does not melt or crack from the heat of the boiling water. For store bought wax melt it in the bowl over low/medium heat always keeping an eye on it. For Candles that you already have, place some water in the bowl (or use the boiling water itself making sure none gets in the candle jar) and let the entire candle melt through. While you are waiting for your waxes to melt, you will want to prepare the jars they are going to go in.
Step 2: Using a hot glue gun, glue your wicks to the bottom of the jar. You may want to tie the top of the wick to a popsicle stick to keep it straight when you pour in the wax.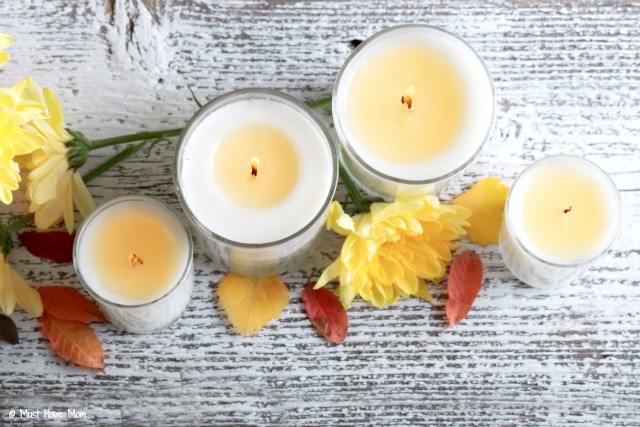 Step 3: If you are going to be adding in a fragrance, now is the time to do that. After you have melted and scented the wax, you will then carefully pour the wax into the jars.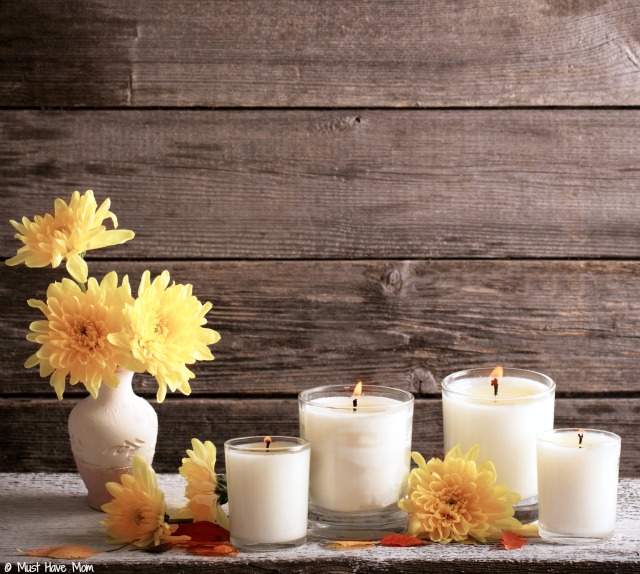 Tips and tricks:
A glass bowl such as Pyrex is best to use when creating your double boiler.
If you want to create layered candles, you can let one color of wax dry in the jar, and then pour in the next color.
Never leave your melting wax unattended.
Try using essential oils in the wax to create candles that will make the entire house smell fresh and clean.
When choosing wax, soy
produces the best candles and reduces the soot that candles can produce.
Make sure to have extra glass jars on hand in case you melt too much.
Tried making candles and they didn't turn out? Scented candles can be purchased at Koch if you've given up on making your own 🙂