This is a sponsored post written by me on behalf of Quaker Oats. All opinions are 100% mine.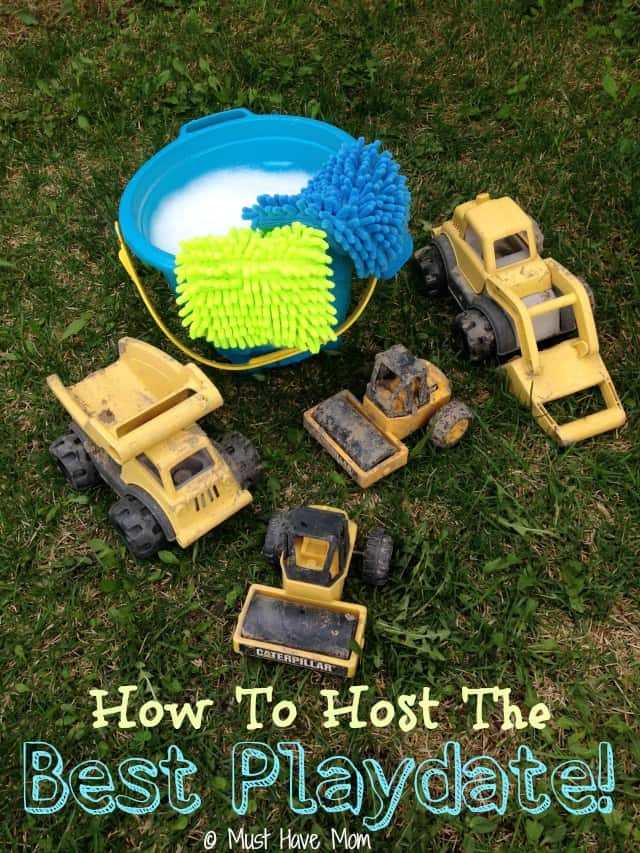 Summer is here and school is out and that means it is time to get outdoors and have some major fun! One thing I love about Summer is the ability to host outdoor playdates and let the kids play together unstructured! I'm sharing my must have tips for a successful playdate today so that your playdate ends in smiles instead of tears. You'll be known for having the best playdates with these fun tips!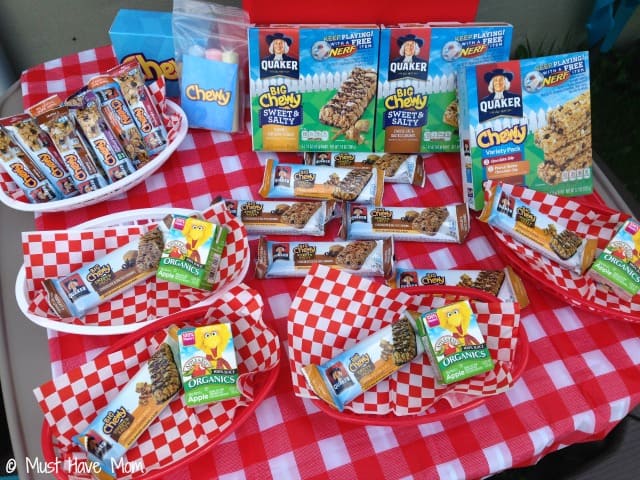 I love to host playdates that are unstructured where the adults can mingle, the kids can mingle and no one is required to do anything or be any specific place. In order to achieve success with this model and keep everyone happy and playing I set up different activity stations where everyone can freely come and go as they please. I always set up a "refueling" station where my guests can easily grab quick snacks and drinks while they continue to play. I love easy grab snacks like these Quaker® Chewy® Granola Bars.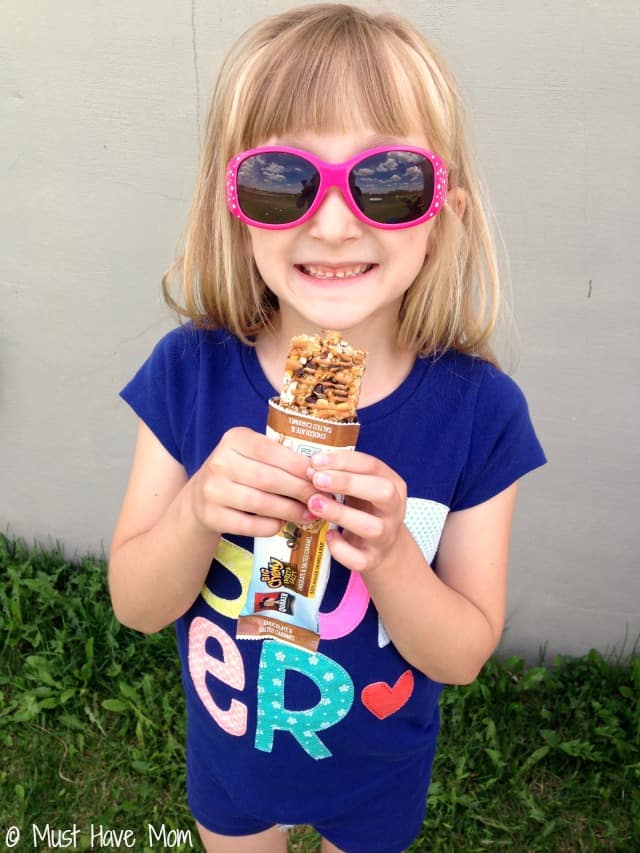 They aren't messy and are easy to eat while the kids continue playing so they can keep playing! I also love that Quaker Chewy Granola Bars contain 8 grams of whole grains in every bar and come in fun flavors like Chocolate Chip, S'mores and Oatmeal Raisin.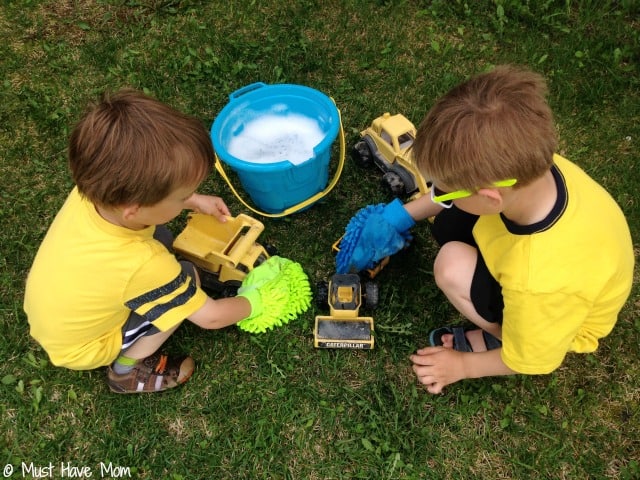 The next station that I set up was a big hit! This truck wash station provided the kids with the opportunity to wash their sandbox toys with soapy water and real car wash mitts. I found the mitts for $1 at the dollar store and the kids absolutely LOVED this! Plus their sand toys got clean! Double win!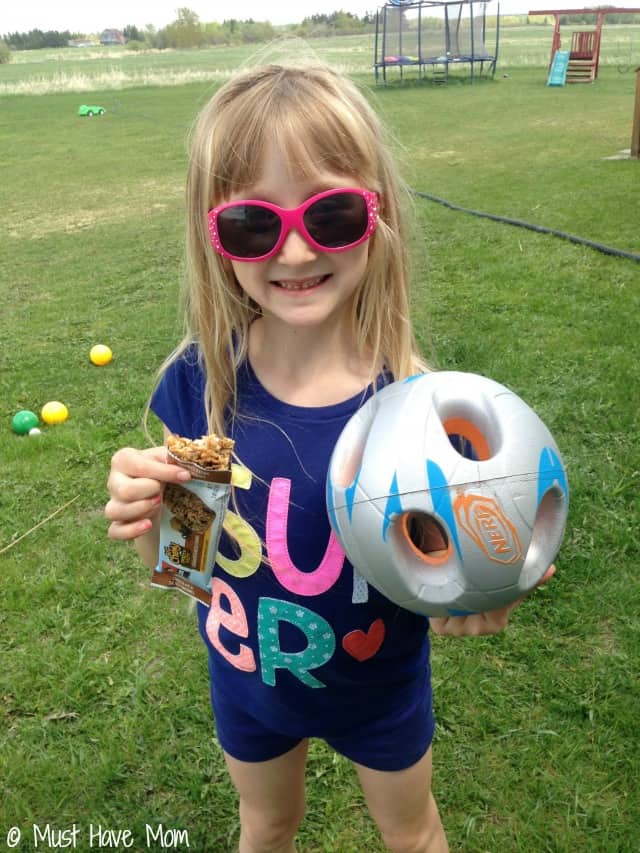 The next station had balls that the kids could freely play with. Some played alone and at other times they would organize a game.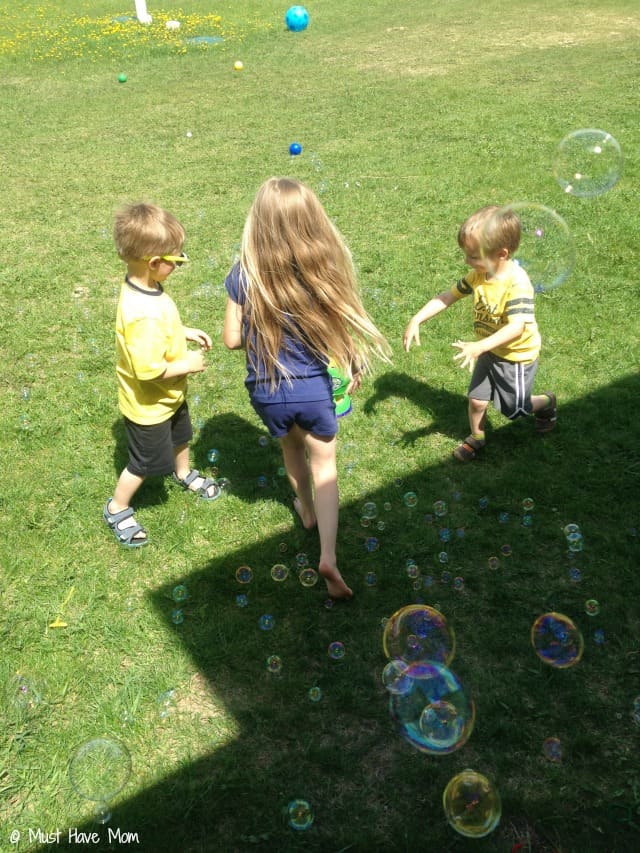 The next station consisted of a bubble machine that would create hundreds of bubbles that the kids could run through and pop! They loved all the bubbles!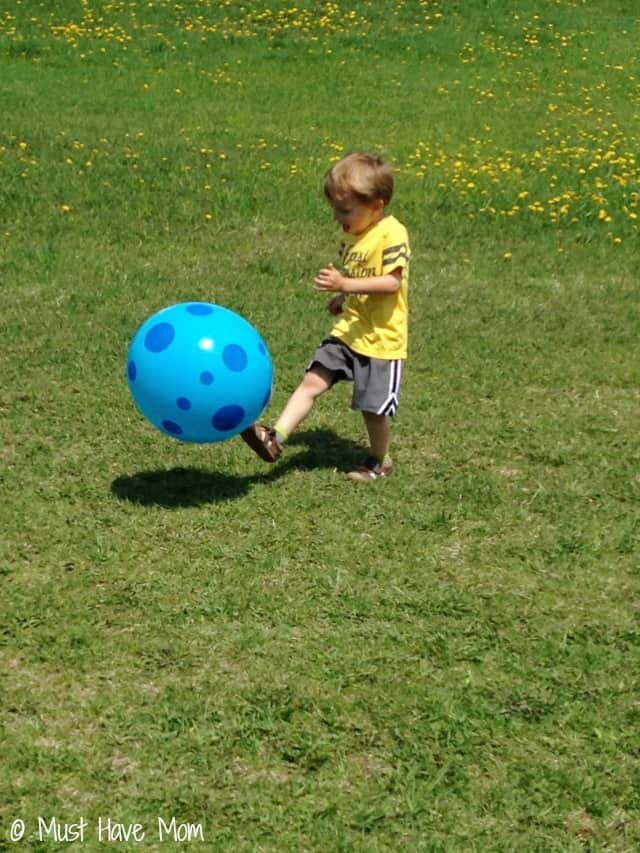 The best playdate tip is to allow kids to play freely. Too much structure will leave kids feeling upset and wanting to do something they choose, not what you choose. Allow them to explore the different stations at their own pace. Interact with them but also allow the kids to organize their own play. Letting kids imaginations go is important to their childhood.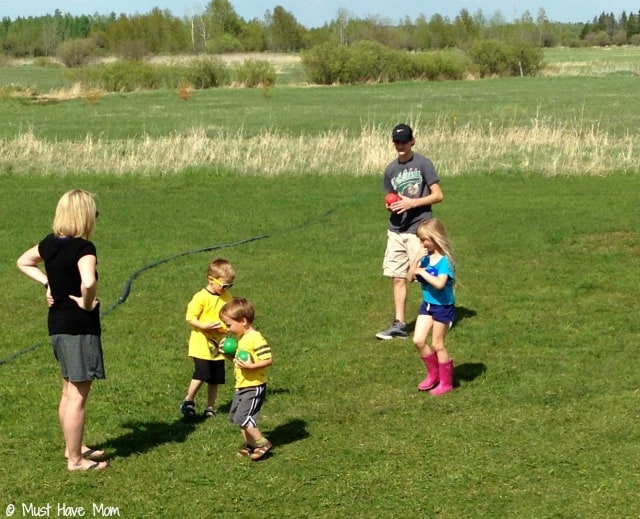 The last station was a bocce ball game. The adults and kids all played this game together and the kids quickly caught on to the rules of the game. It was a lot of fun!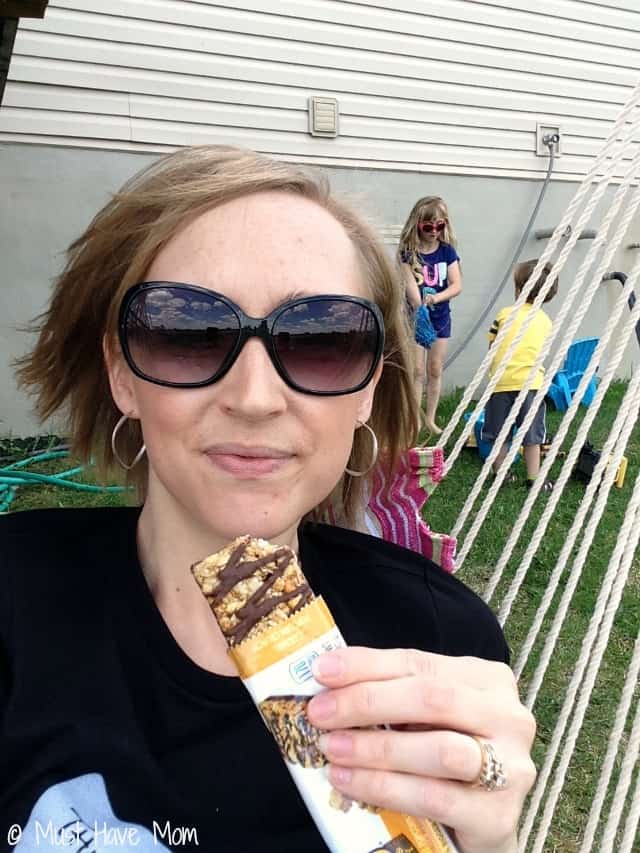 I made sure to have my hammock chairs out for the adults to relax in too! I took a break and refueled with a Quaker Chewy bar that was amazing! You can see the kids freely moving about the different stations in the background!