If you are one of the 60 million adults in the United States living with heartburn then I have good news for you. There are things you can do to eliminate heartburn and reduce the pain and occurrence. I'll show you how to get rid of heartburn fast and give you solutions for the long-term.
*This post is sponsored by Mirum, but opinions expressed are my own.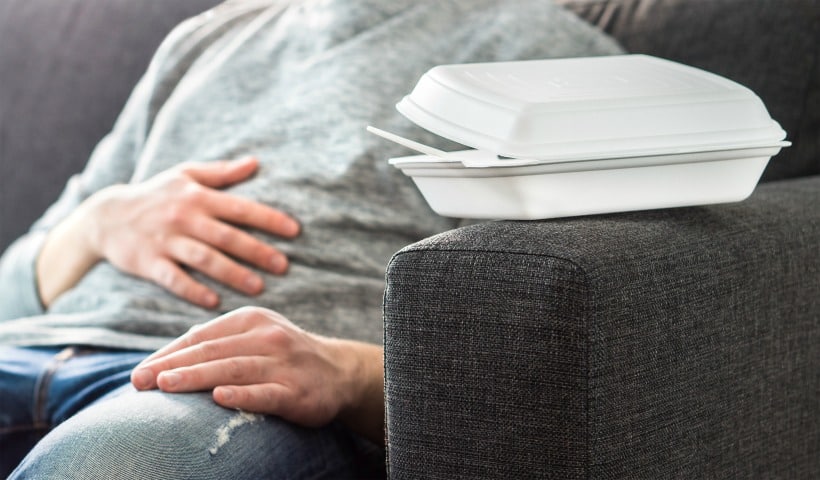 What Is Heartburn?
Surveys have found that the number of people reporting daily or weekly heartburn and/or acid reflux symptoms has risen nearly 50 percent over the last decade. Heartburn is a form of uncomfortable indigestion that causes painful burning in the upper abdomen or chest. It's similar to acid reflux, experiencing backward flow of stomach acid into the esophagus, causing a burning sensation.
Heartburn Signs and Symptoms
There are many common signs and symptoms of heartburn that can help you determine if what you are experiencing is heartburn or not. Of course, you should always consult your doctor if you believe you are having any health issues. Signs and symptoms of heartburn can include:
an unpleasant burning feeling in the chest following a meal

having difficulty laying down or sleeping due to the burning pain that occurs when laying down

bad breath due to slight regurgitation of foods

loss of appetite

nausea

bloating, belching or passing gas after meals
All of these are very unpleasant to deal with, but there is good news! You don't have to deal with these symptoms. There are simple things you can do to prevent and treat heartburn.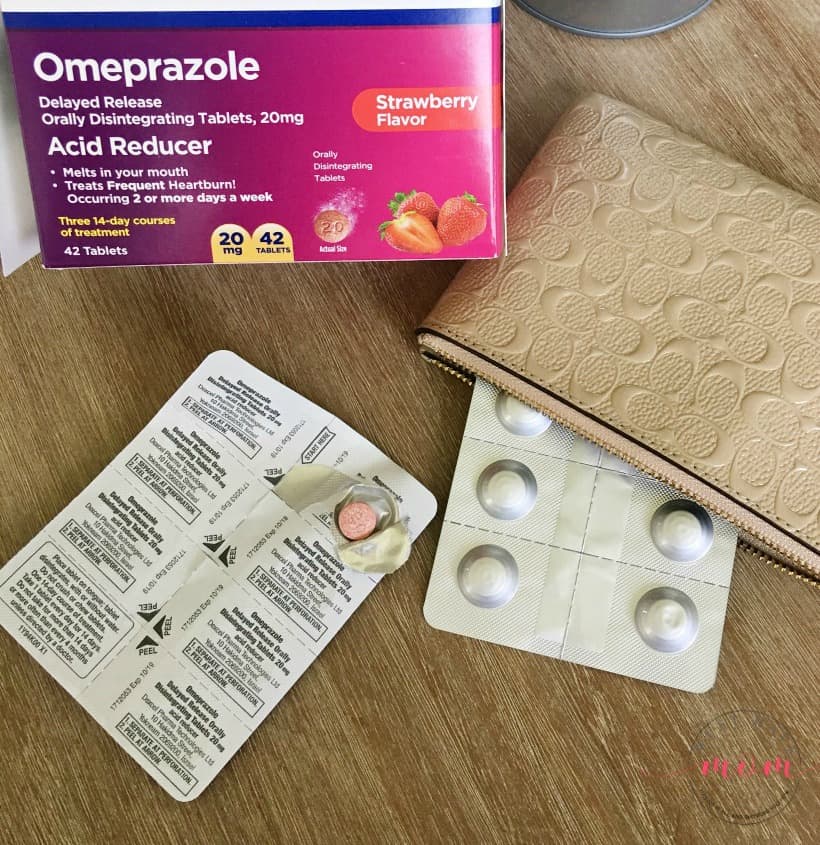 How To Get Rid Of Heartburn
There are ways to prevent and treat heartburn so you don't have to deal with the symptoms any longer. Use a combination of these heartburn remedies to both prevent and treat heartburn symptoms.
#1 – Try An OTC Medication Like Omeprazole Orally Disintegrating Tablet
By making changes to your diet and lifestyle you should be able to reduce the frequency in which you suffer from heartburn symptoms. When those diet and lifestyle changes aren't enough, you can try an over the counter medication like Omeprazole Orally Disintegrating Tablet. These tablets are easy and convenient to take and don't even require water! The tablet is strawberry flavored and dissolves on your tongue, without a need for water. Omeprazole Orally Disintegrating Tablets provide long-lasting relief for up to 24 hours. You should not take Omeprazole Orally Disintegrating Tablet for more than 14 days unless directed by your doctor. Take one tablet every 24 hours. Find a store that carries it here.
#2 – Eat Smaller Portions
Eat smaller portions more frequently throughout the day. By consuming less food at one time you'll put less food volume in your stomach and can reduce the amount of acid backing up the esophagus. You should also avoid eating right before bedtime, as laying down after a meal can cause the acid to back up into the esophagus.
#3 – Avoid Smoking, Alcohol and Caffeine
Smoking is one of the leading risk factors for developing heartburn. Consuming too much alcohol and caffeine can impair muscle function and lead to the increased production of acid which can lead to heartburn.
#4 – Elevate Your Head At Night
Try elevating your pillow at night while sleeping to help combat the acid from climbing into your esophagus. This will naturally reduce the backflow of acid and should lead to a better night's sleep.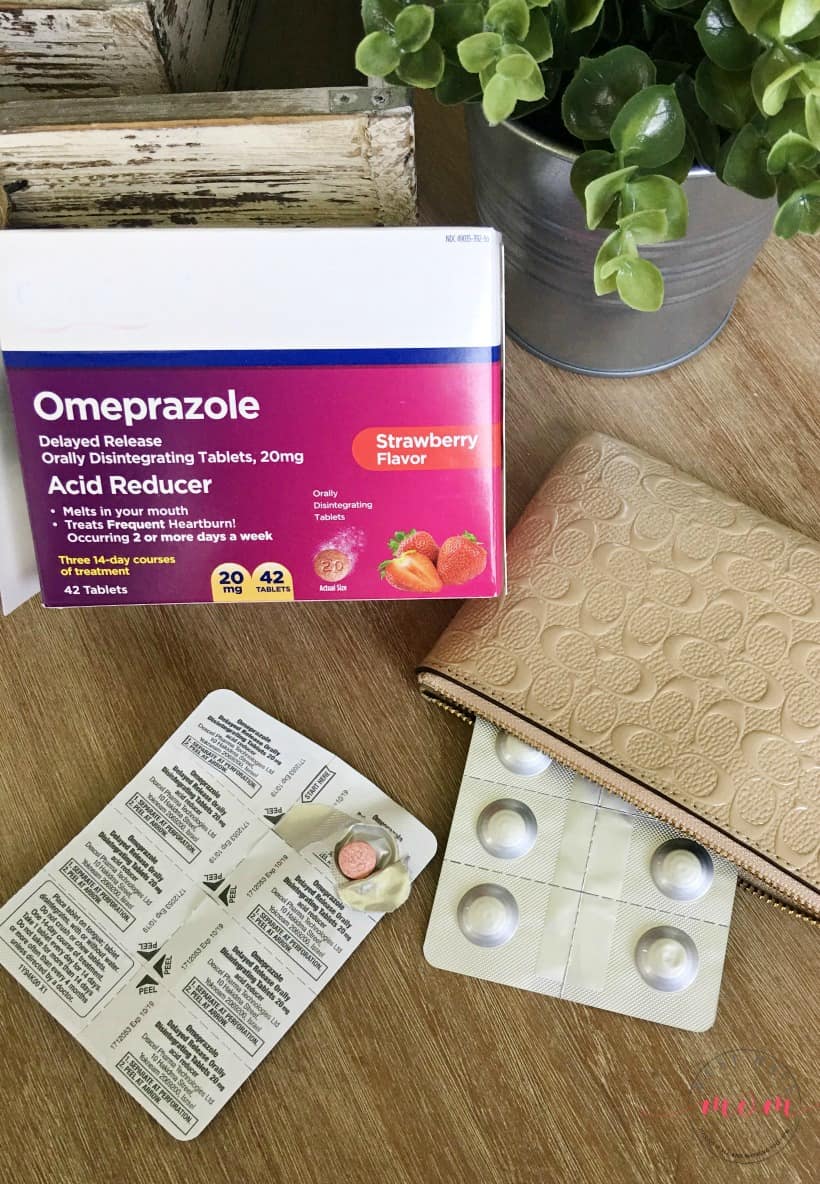 #5 – Make Diet Changes
In order to prevent heartburn from occurring in the first place, you need to make changes in your diet to remove trigger foods that lead to heartburn. Avoid things like processed foods, alcohol, caffeine, energy drinks, sugary drinks, spicy foods, excess sugar, and acidic foods like tomatoes and citrus. Instead, eat more green, leafy vegetables, probiotic foods like yogurt, bone broth, healthy fats like coconut oil and olive oil.
If you suffer from frequent heartburn then try these techniques to reduce or eliminate your heartburn symptoms. I know firsthand how uncomfortable heartburn is and how it can drastically impact your life. Take back control and be proactive in preventing and treating your heartburn.