Don't struggle with bad breath, learn how to get rid of bad breath instead! If you have ever hesitated to give a kiss or stand close for a conversation, you might be self conscious of your bad breath. I used to struggle with bad breath and I have found the solution to getting rid of bad breath. Plus I'm giving it away free today!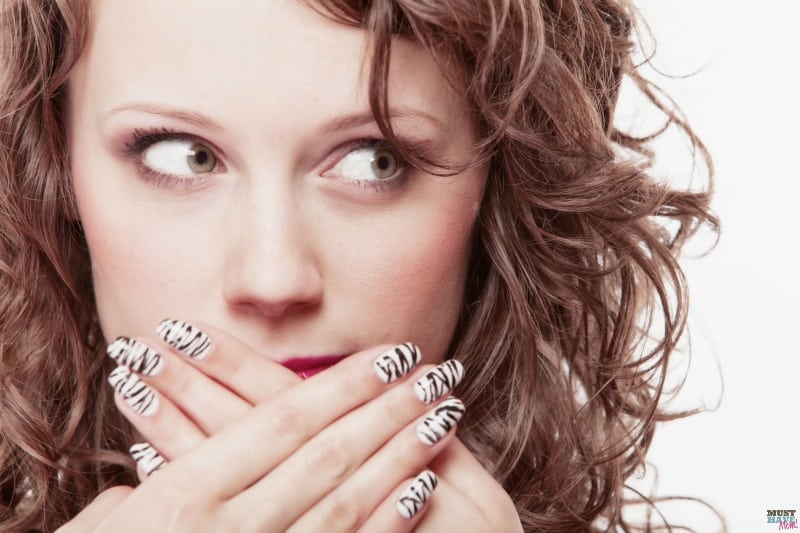 How to get rid of bad breath
The good news is that bad breath is not permanent and learning how to get rid of bad breath is the first step in eliminating it! Finding the cause of your bad breath can be tricky. Often there is no known underlying issue.

MY LATEST VIDEOS
Over 12 years ago I was really struggling with bad breath. I tried a tongue scraper, I chewed gum constantly and used mouth wash religiously. It got so bad that I visited the doctor. They put me on antibiotics for a month to see if that would kill the overgrowth of bacteria I was experiencing. That wasn't helpful and they investigated further. They found that my tonsils and adenoids were harboring bacteria and needed to be removed.
I had my tonsils and adenoids removed and let me tell you it was NOT fun. Having your tonsils out as an adult is very painful and not nearly the breeze that a childhood tonsillectomy is. After that procedure my bad breath was cured!
Fortunately most people don't need to undergo surgery to cure their bad breath. You can learn how to get rid of bad breath simply and without invasive measures!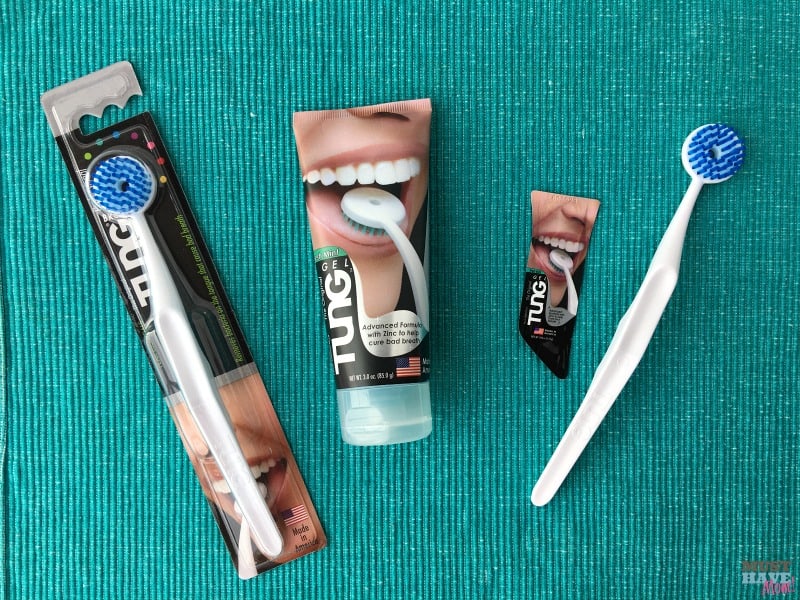 Halitosis (Bad Breath) Facts
90% of the odor-causing bacteria responsible for bad breath are found in biofilms on the tongue
Most of the "halitosis smell" is actually sulfur gases released by these bacteria
Brushing your teeth and using mouthwash are not sufficient to remove these colonies of bacteria
Using a tongue scraper only removes a portion of the "tongue plaque" — much of it is located down in crevices unreachable by a scraper
While halitosis is the proper medical term, the idea of "chronic halitosis" was invented by the makers of Listerine in the 1920s to spark demand for their product, which had previously been sold as a "cure" for gonorrhea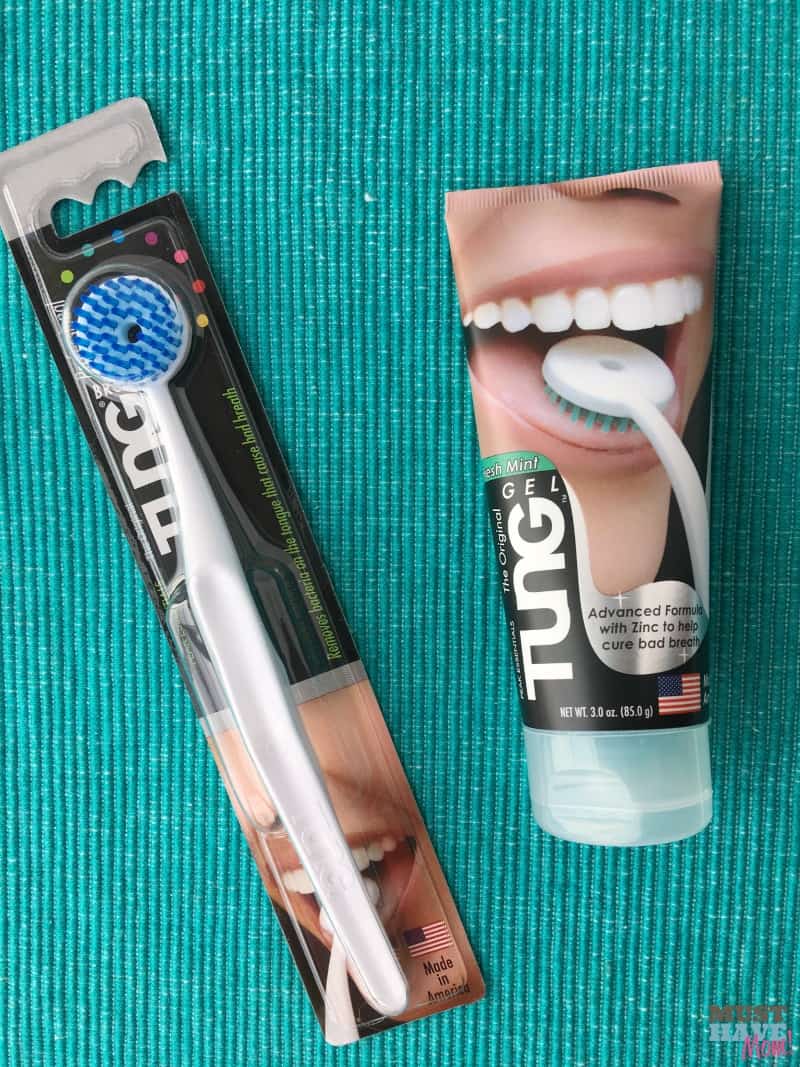 How to get rid of bad breath easily
Back when I was trying everything to get rid of bad breath, I tried a tongue scraper. It helped a little, but didn't make a big impact. I now know that tongue scrapers only get rid of surface plaque and do little to remedy the root of bad breath. What you really need to use in order to reach the crevices, is a TUNG brush paired with zinc gel.
TUNG Brush has been designed to actually clean your tongue without gagging (unlike cleaning your tongue with a toothbrush). The worst or grossest bacteria actually lives in the back of your tongue and TUNG Brush has been designed so that users can get to that bacteria without setting off that gag reflex we all hate.
Don't use your toothbrush to brush your tongue! This is because it is a bad practice to brush your teeth with the same brush that was exposed to the high levels of bacteria on your tongue.
Pairing your TUNG brush with Zinc compound helps to neutralize the sulphur gas (what we smell as bad breath) emitted by the bacteria.
Simply use the TUNG brush and zinc compound every time you brush your teeth. Replace your TUNG brush at the same time you replace your toothbrush (about every 3 months). It's quick and easy and makes a huge difference in your daily life! No more bad breath! No more avoiding conversations or kisses after eating garlic or onions!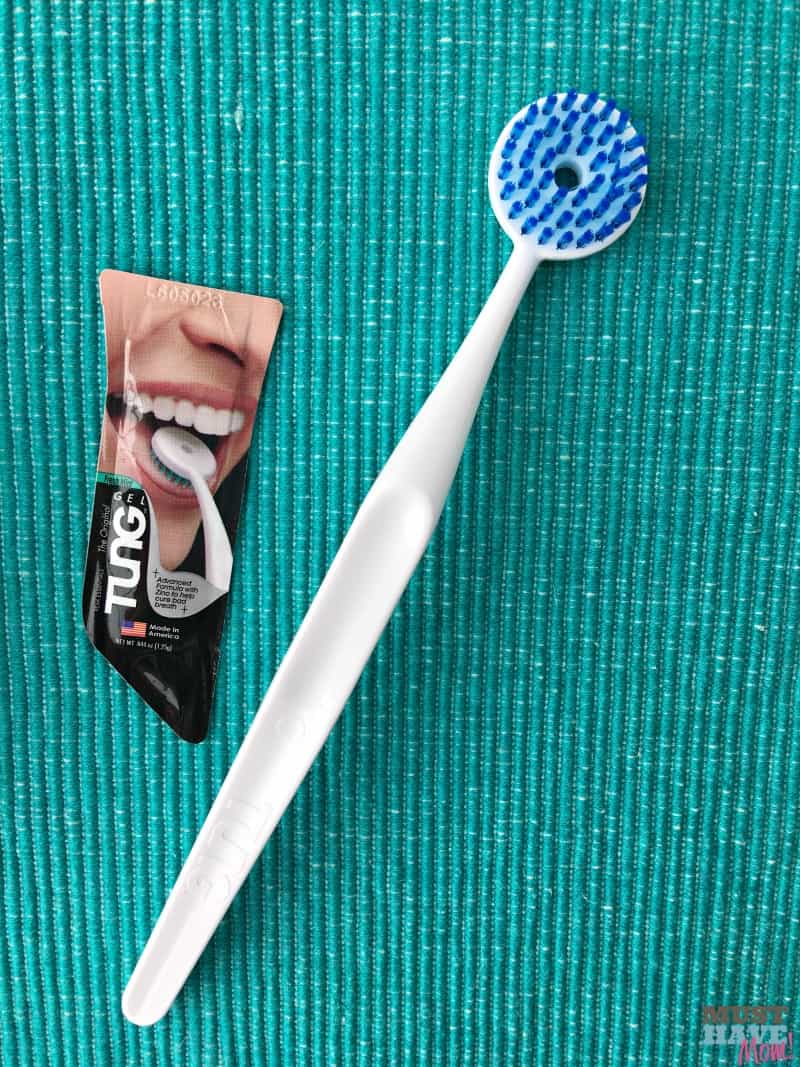 Get a FREE TUNG brush travel kit!
While supplies last you can grab a FREE TUNG brush travel kit to try it out! This is a great way to give the TUNG brush a try at ZERO cost to you! You've got nothing to lose so hurry and grab yours before they are gone! Share this post with your friends and family so they can nab one too. Go HERE and use code: PWVS7D to get your free kit!
You can order the TUNG brush and gel on their site or on Amazon!