I am beyond busy and the last thing I have time to do is spend hours in a mall looking for the right look. I want trendy Summer fashion that makes me look great while still accommodating my busy life as a mom. I don't want a high fashion dress that I can't bend over in. My clothes need to move with me and be practical while still looking fantastic. Thus, I am bringing you some great Summer looks that will fit in with your busy lifestyle and still leave you looking stunning!
My first look is a great look for Summer! It's light and airy so you'll stay cool while looking great. This Sexy Coral Lace Maxi Dress from Bella Ella Boutique is priced at just $34.99 so it won't break the bank either! It fit great (I'm wearing a small) and paired beautifully with this Chunky Brown Belt for just $16. The belt is stretchy so it can be worn a number of different ways and fits great at the high waist as shown here. For sunny days when you need to keep your face shielded from the sun you can add the Tropical Trends Women's Hat in Tea color. It is so important to keep the sun off your face and protect yourself from skin cancer.
I've paired the Crocs Women's Huarache Flip-flop in bronze/espresso. These are amazingly comfortable while still being completely stylish! They are lightweight while still providing support. These have become my go to Summer sandals!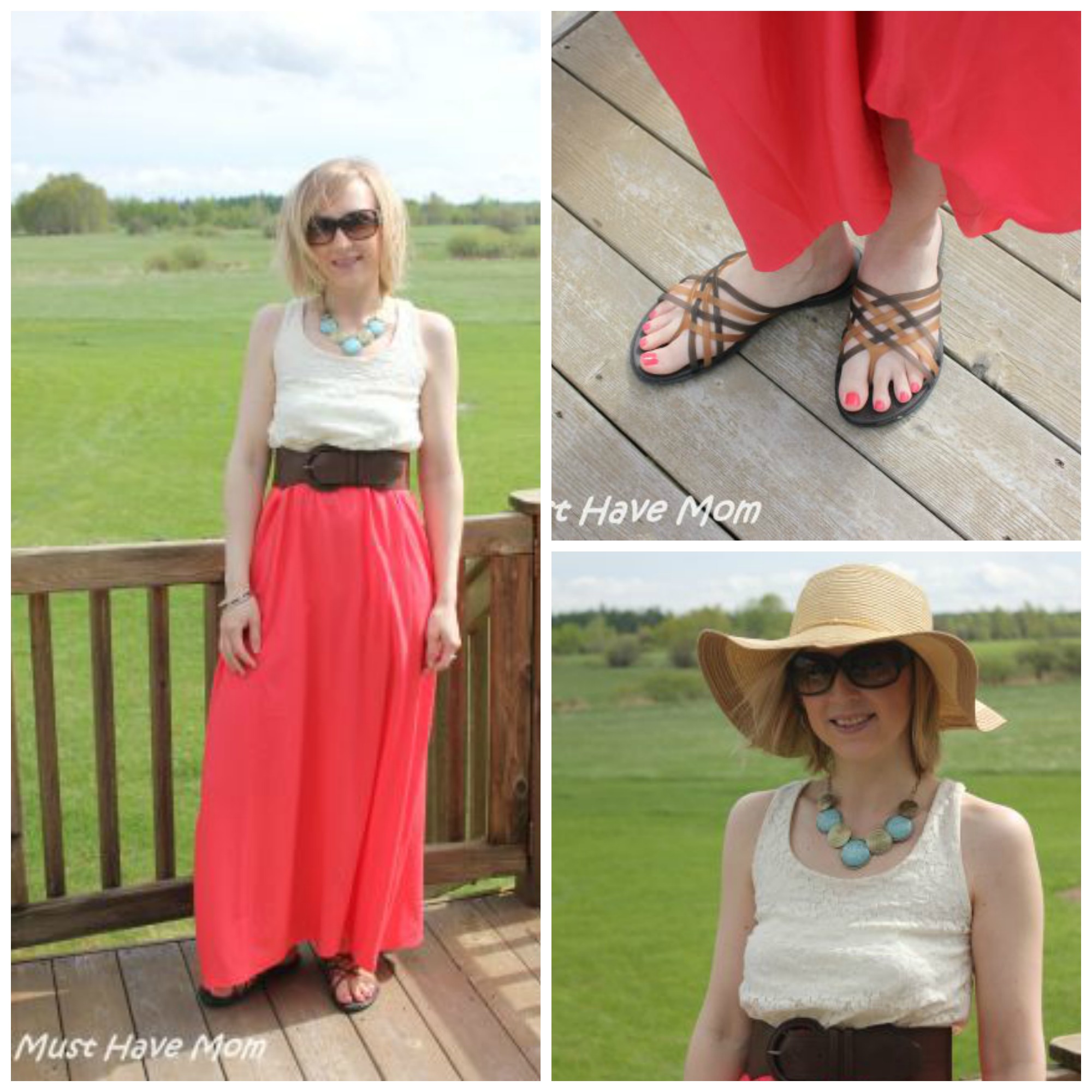 This next look is a comfortable yet classic twist on the denim dress. This Vintage denim chambray dress is from eShakti and the amazing thing about this dress is that it is customizable. eShakti gives you the option to customize any of their dresses. Choose different straps, an embroidered detail on your skirt, and more. They get your size just right too. I gave my measurements and the dress fits me perfectly, like a glove!
I have paired this dress with the Brian James Angie in Noir. These are THE MOST COMFORTABLE flats I've ever worn! They are amazing!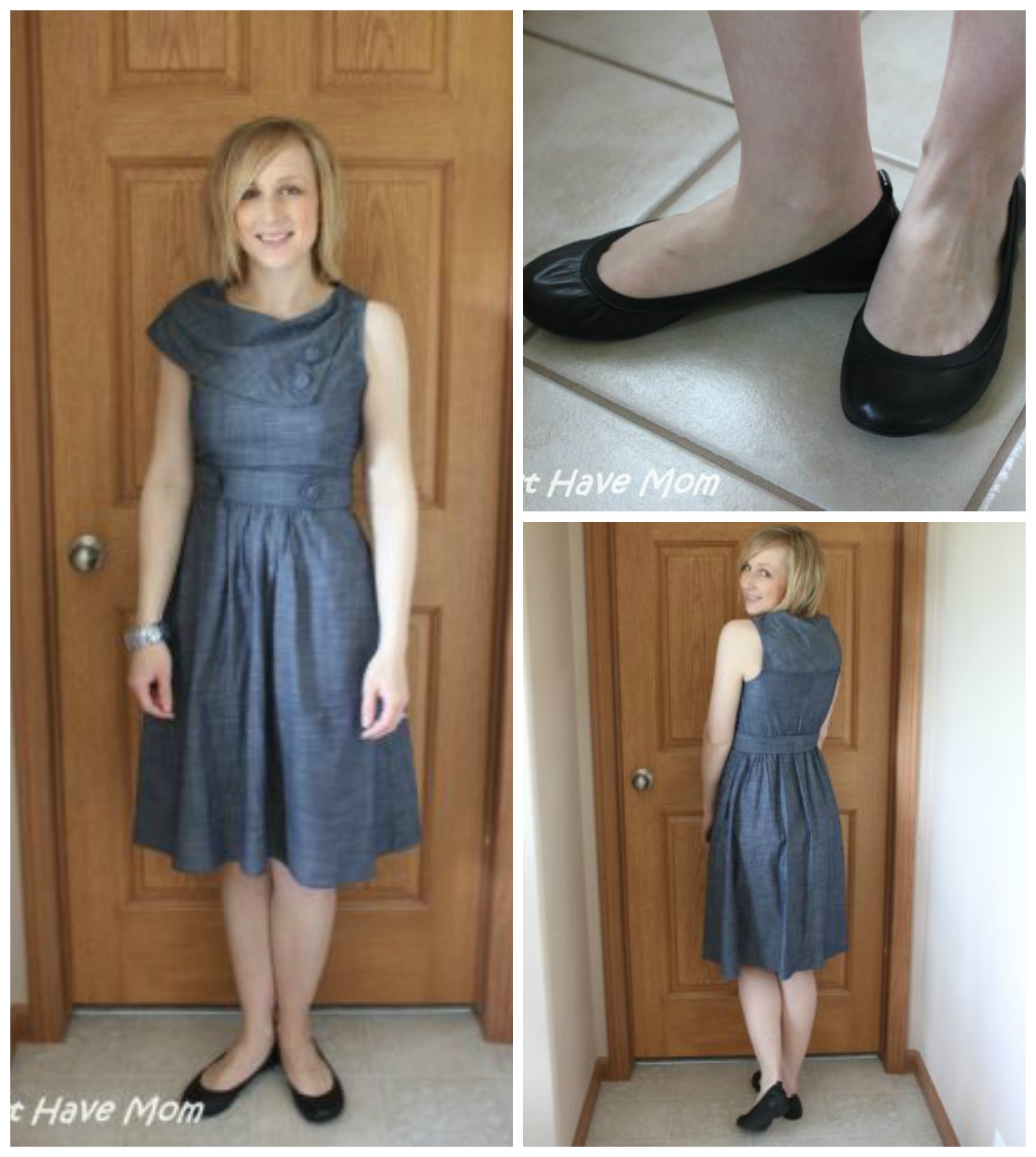 Of course we wouldn't want to leave Dad out! My hubby has become a die hard fan of Crocs mens line. They aren't your typical "medical shoe" that I used to wear while working as a Registered Nurse. Nope, they are stylish and comfortable and that's right up David's alley. He is wearing the Men's Santa Cruz Fisherman Sandal in navy/stucco. He LOVES them! They are comfortable, lightweight and still provide support. I love how versatile these shoes are. They can be worn to the lake or out to dinner. They dress up or go casual. The massaging foot bed is a plus too. My husband will be wearing these all Summer long.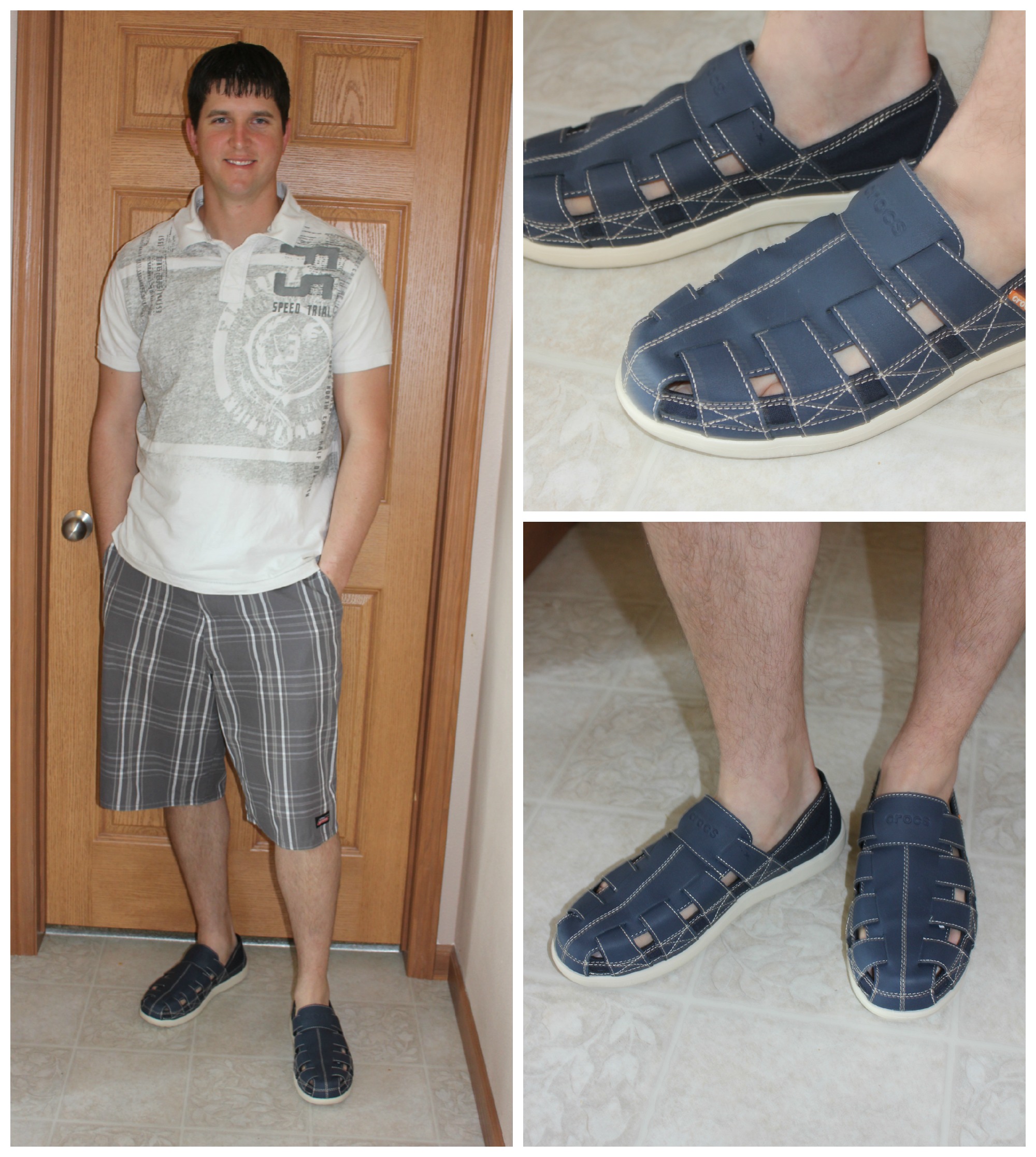 Like these fashion picks? Pin it, Share it, Tweet it! 🙂
Be sure to go enter my Brian James shoe giveaway too! You can win your choice pair 🙂 $98 Value!
You may also like:
Chic Mommy Fashion On A Budget