We have a fun tradition in our house, every year the kids are allowed to pick a theme for their birthday party. Then I run with it and have a blast planning out every detail. Everything from food, to games and even the decor fits into the theme.
How to Host an Epic Kids Party
1. Plan your Food.
Every themed party we have involves lots and lots of food that fits into that theme. Just this year we had a camping themed party for my son. The food included Lake Water to drink, Fishing Poles for a snack, and even some Pick Your Own berries.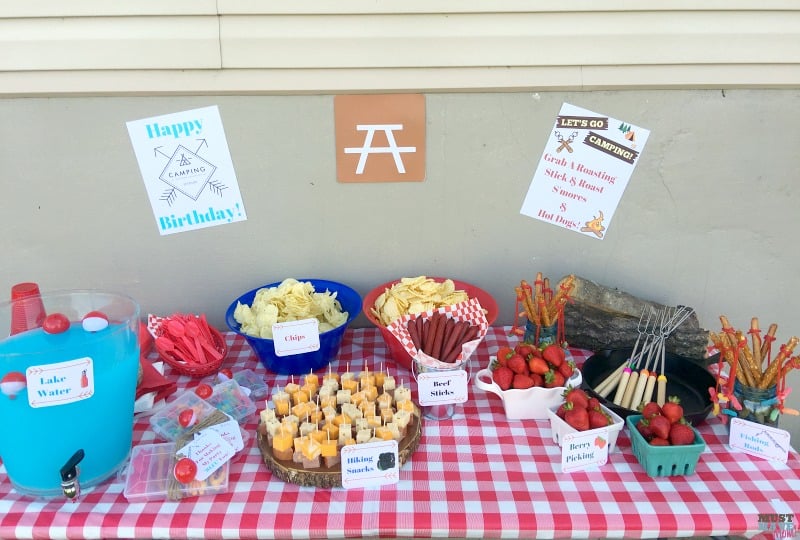 2. Plan your Activities and Games
Games and activities may sound like they are harder to fit into a theme, but that does not have to be the case. A couple of years ago we had a full Rainbow Themed party for my daughter. Our activities included a rainbow beanbag toss, rainbow pinata, and rainbow pasta necklaces and bracelets to take home.
I wish I would have thought of getting a commercial inflatable. This rainbow themed inflatable would have made the perfect addition to our party.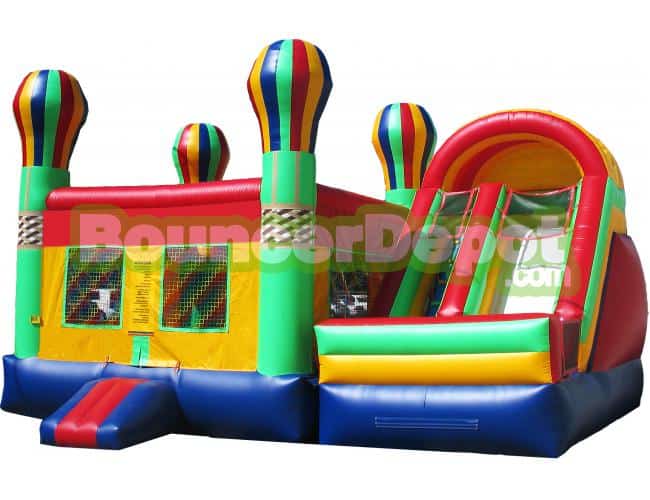 3. Plan your decor.
No matter what your theme it is easy to make sure that your party decor fits into the theme. One of my favorite decor themes was a garden party we had. For the decor I used a yellow tablecloth with a pink runner. My centerpiece was a watering can with flowers planted in it. I also bought small flower pots and planted a flower in each one for each of the girls to take home with them. I put mini pinwheels in each flower pot. I had a huge paper flower hanging down over the centerpiece and flower garland strung above the table. Each place was set with a pink square plate topped with a yellow smaller square plate and a teacup.
It was the perfect compliment to our garden themed party. Another great addition would have been a flower styled inflatable slide. Look for bounce houses for sale and bounce house clearance sales to save big on inflatables. Store them away and use them over and over again!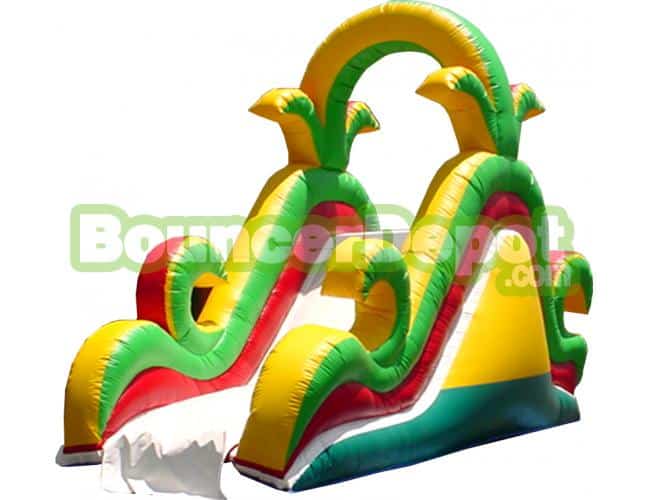 As you can see, planning an epic kids party is not as hard as you may think.
What themed parties have you thrown?