As a Mom I vacuum my house daily. Sometimes more than once a day. With three kids four years old and under and a dog it's necessary to keep my floors clean. Carson still isn't walking so he crawls everywhere. I want to ensure that he is crawling on clean floors! Aiden has allergies and asthma so it is essential that I keep the house clean and allergen free. Our last vacuum just wasn't doing the job so I went in search of a vacuum that could handle three kids and a dog. I found the Hoover WindTunnel® MAX™ Pet Plus Multi-Cyclonic Bagless Upright Vacuum and after reading the description I thought I was in luck. I decided to put it to the test.
I easily assembled it in minutes by myself. It was quick and easy.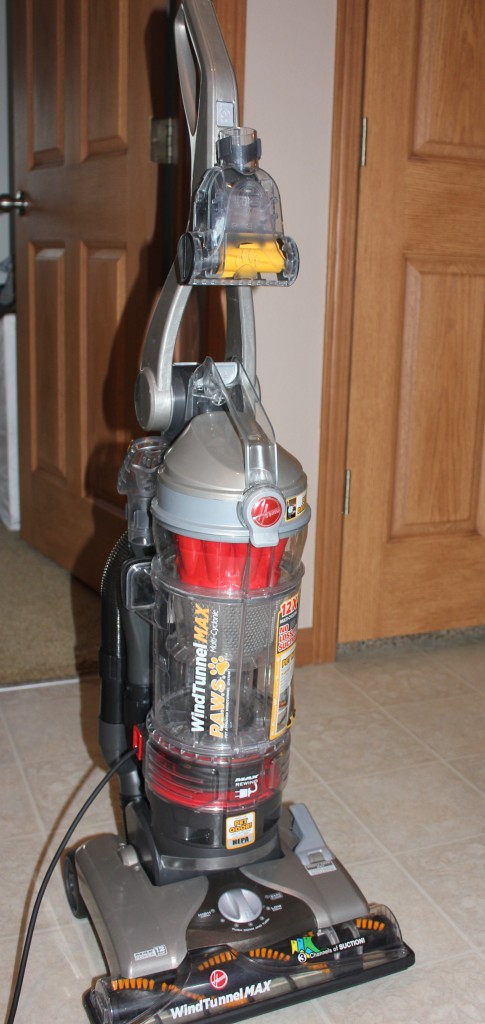 The 5 Position Carpet Height Adjustment feature means I can easily adjust as needed to clean all flooring types efficiently. We have both carpet and hard floors in our house so I need to be able to go room to room without having to stop and adjust. I HATE vacuums that spit back the sand when vacuuming hard floors and I am happy to report that this one DOESN'T! Yay for that! It has a Suction Only Mode Pedal that you press to easily transition from carpet to hard floors. That means no more sand spitting back at you and spreading around. We had a vacuum that was totally useless on hard floors and that is frustrating. This vacuum cleans equally well on both carpet and hard floors.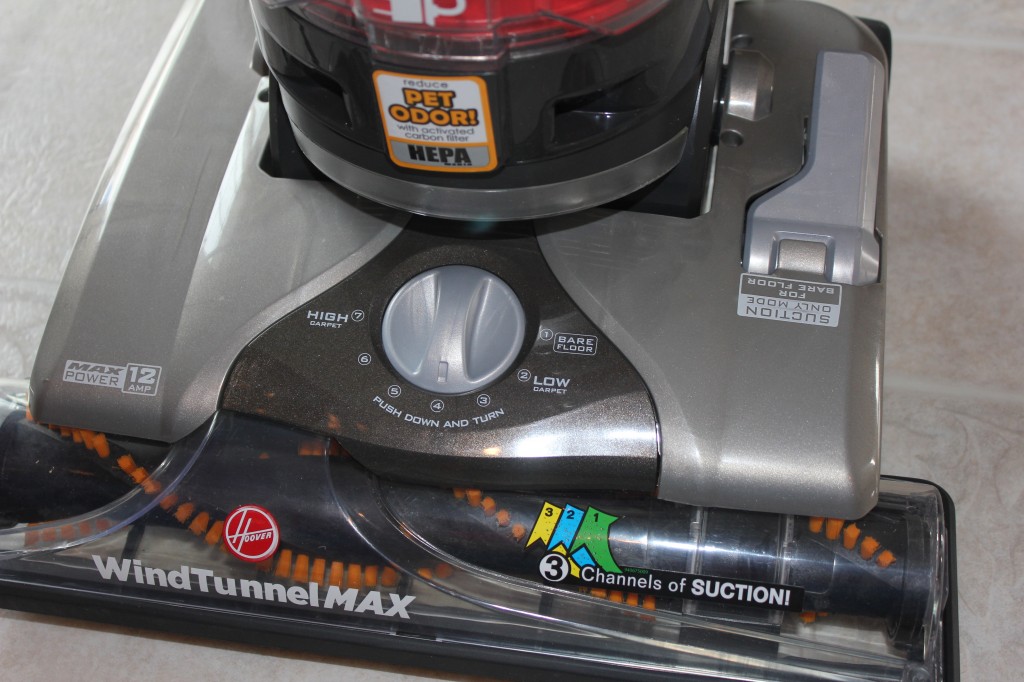 The Hoover features Fabulous Filtration with a Carbon Filter that absorbs musty pet odors. It also features a rinsable filter and high-quality HEPA filter so I can trap those allergens and keep Aiden healthy. I love that it has a System Check Indicator that indicates when the filter needs to be cleaned or checked because I am terrible at checking those kinds of things. Now I don't have to worry about it because the vacuum does that for me!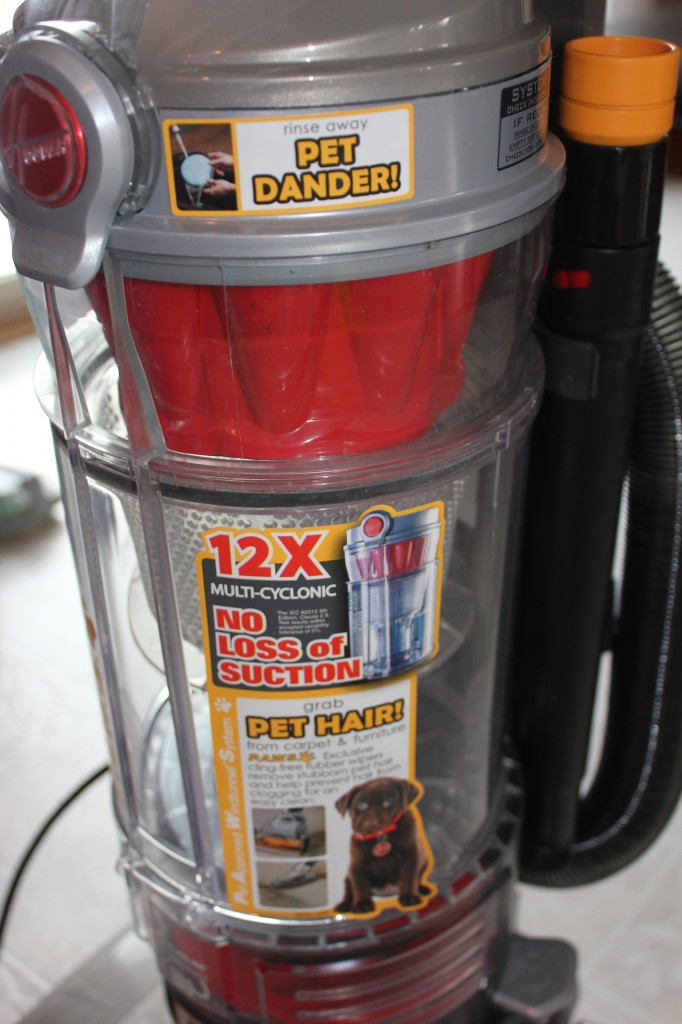 I love the Easy-to-Clean Pet Attachments with rubber blades and rolling brushes. I've gone through so many vacuums with hair all rolled up and tangled in the attachments and this vacuum is designed to eliminate that problem. They are easy to clean and maintain even with pets in the house.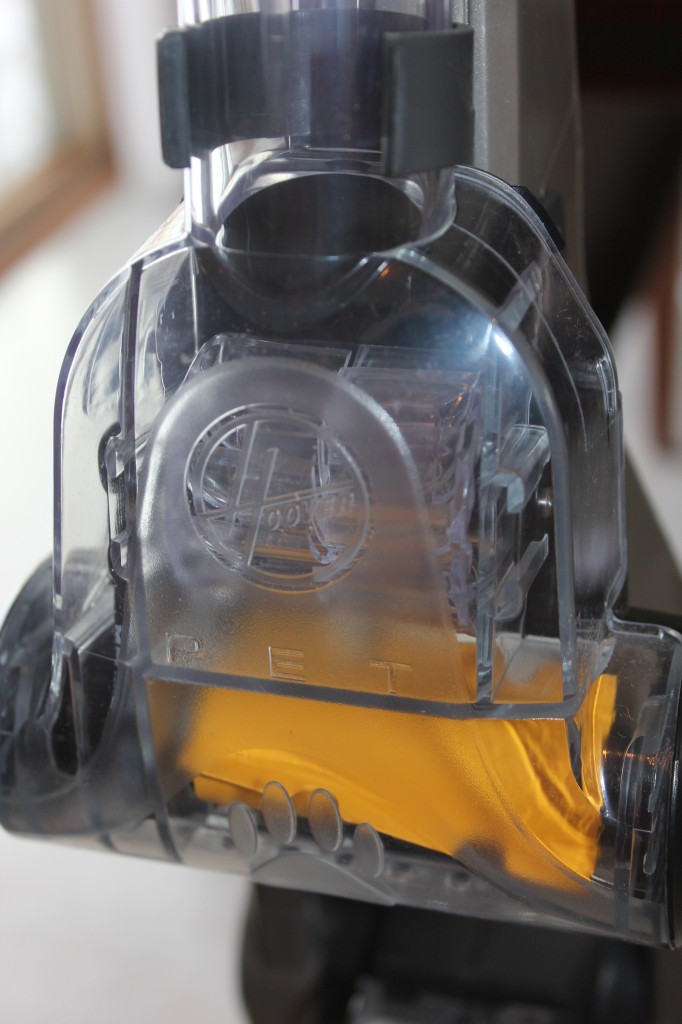 This vacuum isn't lacking attachments either.
Included Accessories:
Air-Powered Pet Hand Tool – rubber blades collect hair and powerful suction carries it away, reducing need to clean blades
12-Inch Extension Wand – extends reach of the hose
Crevice Tool – helps clean nooks and crannies
Pet Upholstery Tool – rubber blades pull stubborn pet hair away from upholstery.
They are easy to use and you don't have to shut off the vacuum in order to switch to using a tool after vacuuming the floor. They work great and save me time because I can use the right tool for the job.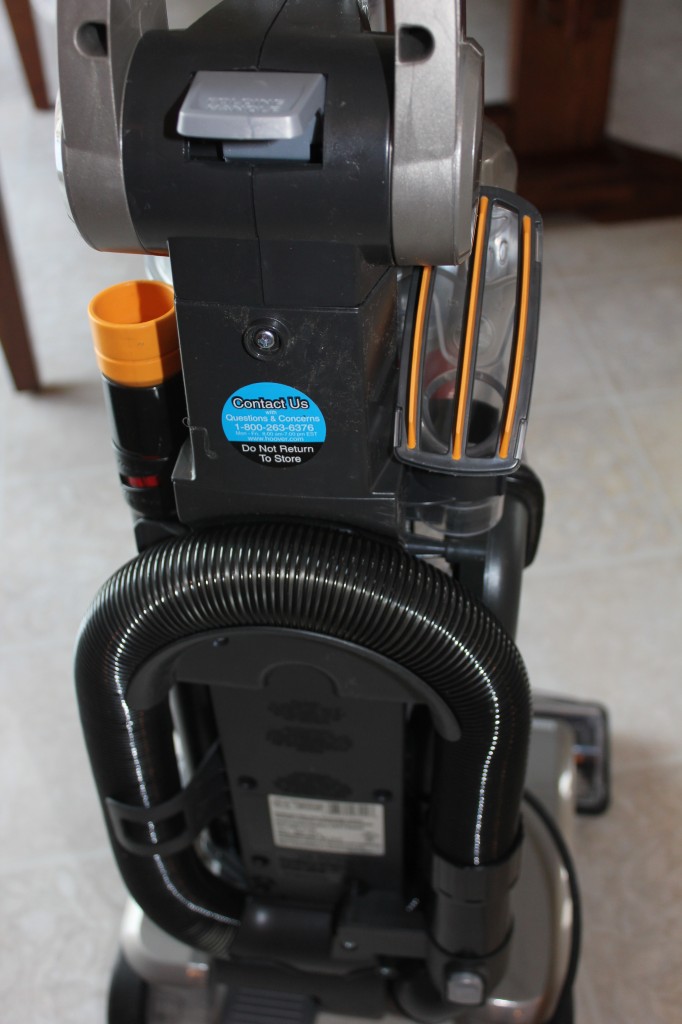 My absolute favorite convenience feature is the Cord Rewind with 27′ Cord! I hate winding up the vacuum cord and now I don't have to! Yay!! You simply tap the pedal to activate the 27′ Cord Rewind and retract the cord to store neatly inside. It's a small feature but a fabulous time saver and it saves my back the strain of bending over to wind the cord.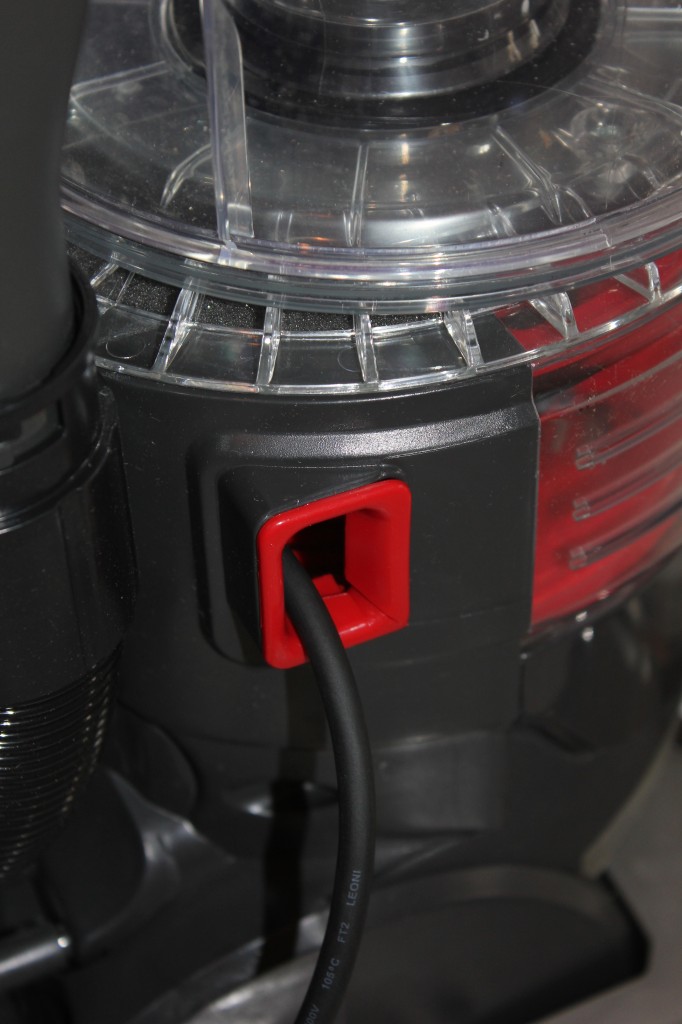 Here is all the dirt that the Hoover sucked up after vacuuming with my old vacuum prior. It's so gross what my old vacuum was missing! The Hoover has no loss of suction and does a great job picking everything up, even the pet hair.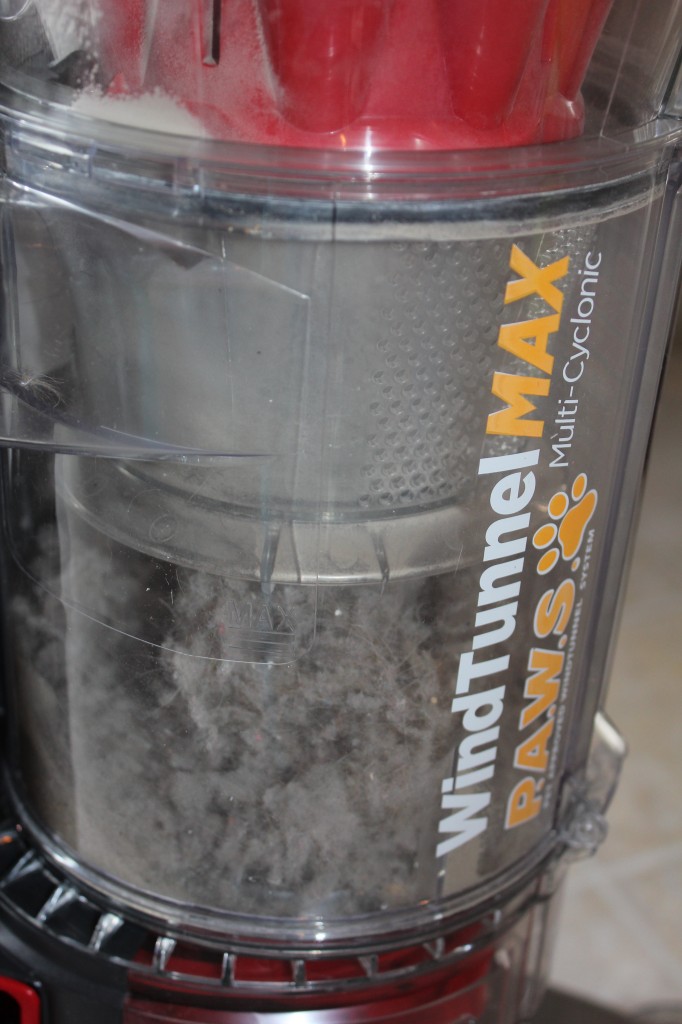 I love this vacuum. It feels sturdy and well made. It's held up great while I've put it through the paces of testing it. I love all of the attachments, the easy to clean feature of the tools and the auto rewind cord. The suction only pedal means I can easily switch back and forth from carpet to hard floors without stopping. This vacuum gets an A+ from me and I love that I can reduce the allergens in Aiden's environment and keep my home cleaner with it.
You can buy the Hoover WindTunnel MAX Pet Upright Vacuum on their site for $159.99 or in stores near you!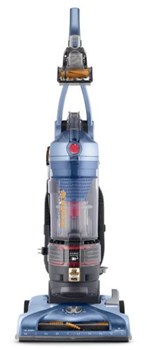 One lucky reader will win a Hoover WindTunnel MAX Pet Plus Multi-Cyclonic Bagless Upright Vacuum Cleaner! Enter my Rafflecopter giveaway below for your chance to win! You can also earn 2 bonus entries into MY giveaway for entering Jennifer's Ninja Cooker Giveaway! Good Luck!
*Site Disclosure: Products providing by company or representing PR firm for review purposes only. No compensation was received in exchange for this post. My opinions are my own and reflect my personal experience with the product.