Today, approximately 7.3 million couples (1 in 6 couples) in the United States have difficulty conceiving. I have several friends that have had difficulty conceiving and I've seen firsthand how difficult that can be. When we tried to get pregnant with Danika, our oldest child, it took almost six months to get pregnant and I can still remember the anxiety I felt in worrying that I wouldn't be able to get pregnant. It's a terrible thing to go through as a woman and for me it was my biggest fear. I'm happy to say that we have since had 3 healthy babies and one more on the way!
For couples that struggle with infertility visiting the doctor can turn the baby making experience into a very technical one that invites one more person into the process, your doctor. Many women are uncomfortable with the options at their doctor's office and would appreciate an at home fertility treatment option that they could do themselves before moving on to more invasive procedures like in vitro fertilization. There is now an option for couples that wish to give at home methods a try! It's called The Stork and it is similar to artificial insemination that would normally occur in your doctor's office. Now you can do it in the comfort of your own home and keep the procedure between your partner and yourself.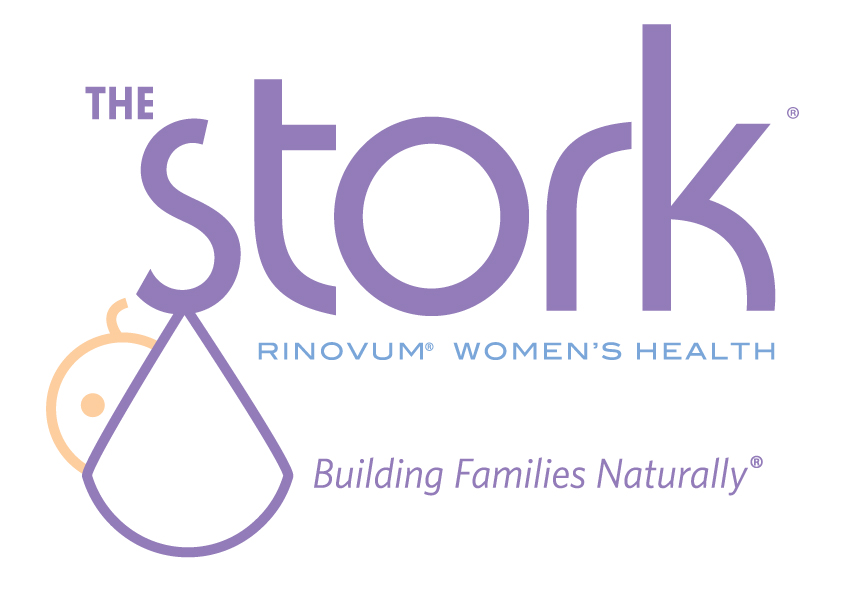 The Stork Conception System is indicated for assisted insemination in instances where low sperm count, sperm immobility, or hostile vaginal environment has been diagnosed. The system (cervical cap in a condom-like silicone sheath) is used to collect semen into a cervical cap, and then deliver the cap to the outside of the cervix as an aid to conception. It is to be used at home following physician instructions. Because of the low price on The Stork, many physicians are recommending that couples do this process three times/month during a women's optimal ovulation cycle. You can see how it stacks up against other methods:
| | |
| --- | --- |
| Approach | Cost/Attempt* |
| The Stork® | $210.00/cycle |
| IUI | $1,000-$5,000/cycle |
| IVF | $12,400-$20,000/cycle |
Benefits of The Stork:
Proven technique: Physician technique now available for use in the privacy of home
Safe: FDA Authorized prescription product. Non-reusable device
Natural: Drug-free product that requires no drugs
Non-invasive: Requires no injections or surgery
Easy-to-Use: Condom-like in collection, tampon-like in delivery
Cost-effective: Compared to "next-step" treatment options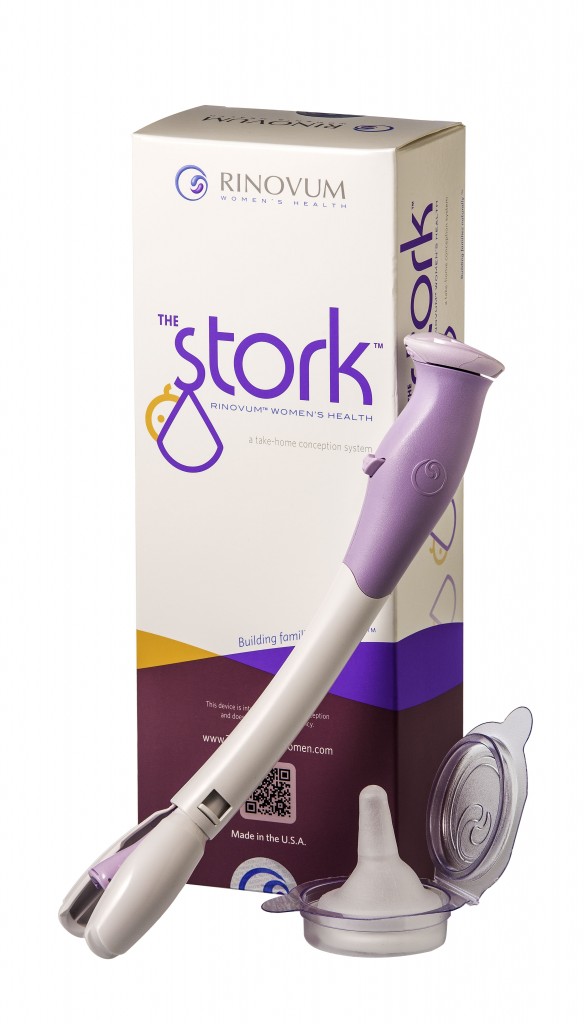 The Stork takes some of the impersonal, sterile setting-like drawbacks of fertility treatment and makes it a little more intimate. You can do it at your own home. You can still have intercourse with your partner to collect the sperm rather than your partner having to do it in a room by himself into a cup.
To get The Stork you will still need to visit your doctor and get a prescription. You can then purchase The Stork from the comfort of your own home and have it shipped right to your door!
Learn more about this new at home fertility treatment option by visiting The Stork website.
Have you struggled with infertility? Does the at home fertility treatment option sound like something you would prefer over an in office procedure?