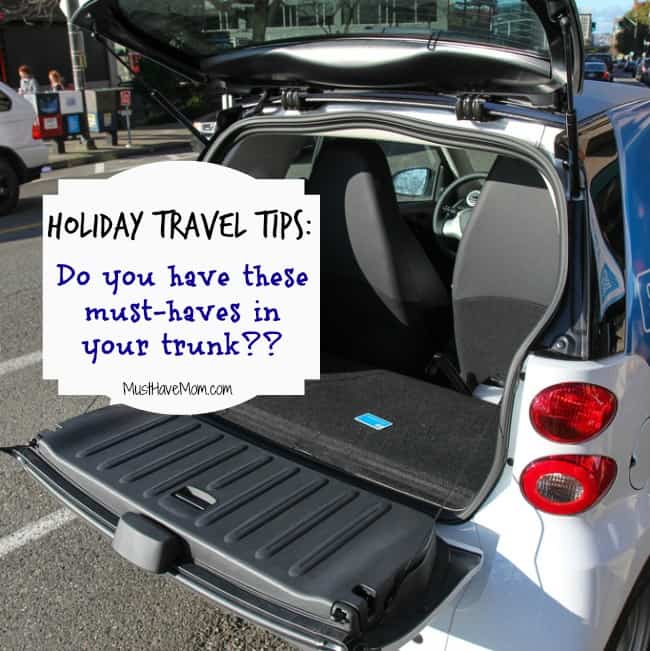 Having multiple children means that you can find any number of things in my trunk, at any given time. Seriously, I never know quite what I will find when I pop it open. If the grocery bagger has assisted me to my car to load them, I say a silent prayer there won't be anything too humiliating (or smelly) that pops out!
Everything from strollers, to sports cleats and pads… the poor trunk holds it all. It's not even uncommon to find the occasional beat up canned good that has rolled it's way out of the grocery bag following a shopping trip. These are always the most interesting finds, and renew my faith that I'm not loosing my mind all together (I KNEW I remembered sticking that in the basket!).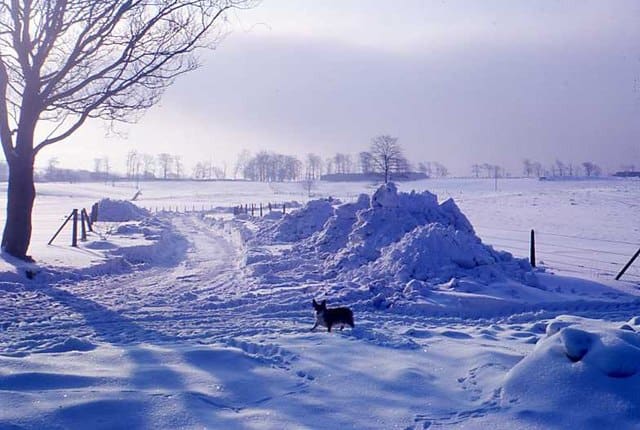 While there are some funny things, and some things not so funny I've found in my trunk… the important items stay consistent all year round. Especially with the oncoming of winter, drivers should be prepared for the unexpected. State Farm recently released an article calling drivers to make sure they have the right items on hand!
The article tells about a woman named Tiana Person, who found herself stuck on the road for 9 hours during a winter ice storm. While Tiana had blankets, luckily, a little salt for traction may have allowed her to drive away much much sooner.
If you balked at being stranded for 9 hours, the 22 hours Tiana's husband Chris was stranded for will likely seem unimaginable! Chris had a coat to stay warm and a phone charger to keep in contact with family, but had to abandon his vehicle several times throughout the night in search of food, water, and a restroom. He returned home the next day to find his car had been hit several times during these expenditures.
Here are some things State Farm suggest you keep in your vehicle in case of emergency:
Non-pershiable, high calorie food
Water
-Road Salt or cat Litter
-Candle, lighter, and/or flashlight
Spare tire
Windshield scraper and brush
First Aid Kid
Road flares or hazard triangle with reflectors
Cell phone and charger
Blankets and extra warm clothing
Jumper cables
A tarp for sitting or kneeling in the snow for exterior work (like a tire change).
Of all the stories that start farm shared, each and every person wished they had been more prepared when tragedy hit. Taking a moment to be sure you are stocked with these items now will save you a LOT of difficulty in the event that you are stranded. Don't glaze over these holiday travel tips or put them off until later! Do it now and be prepared so your family is safe this holiday season!
When was the last time you checked your spare tire and emergency items?