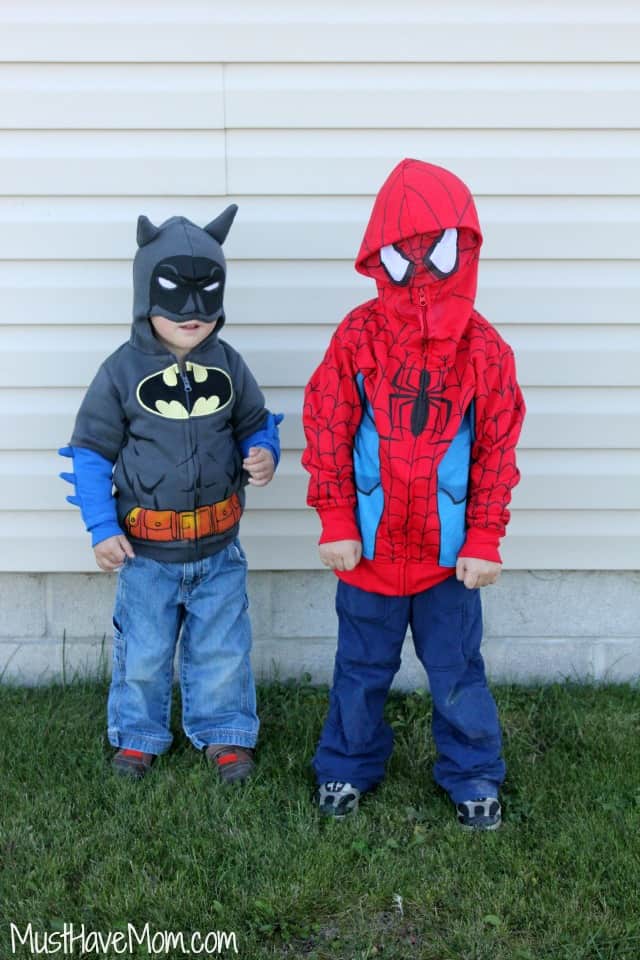 This holiday season I've been bringing you some of my favorite NON-toy gift ideas for kids. While toys are fun, we have too many and I love gift ideas that are fun but stray from adding to our pile of toys. Clothes are a fantastic gift idea but they are boring right? WRONG!! Check out these super fun superhero hoodies that are not only a hooded sweatshirt, but double as a superhero costume too! My boys think these are the coolest thing ever and always ask to wear them! They definitely wouldn't be bored with this gift idea.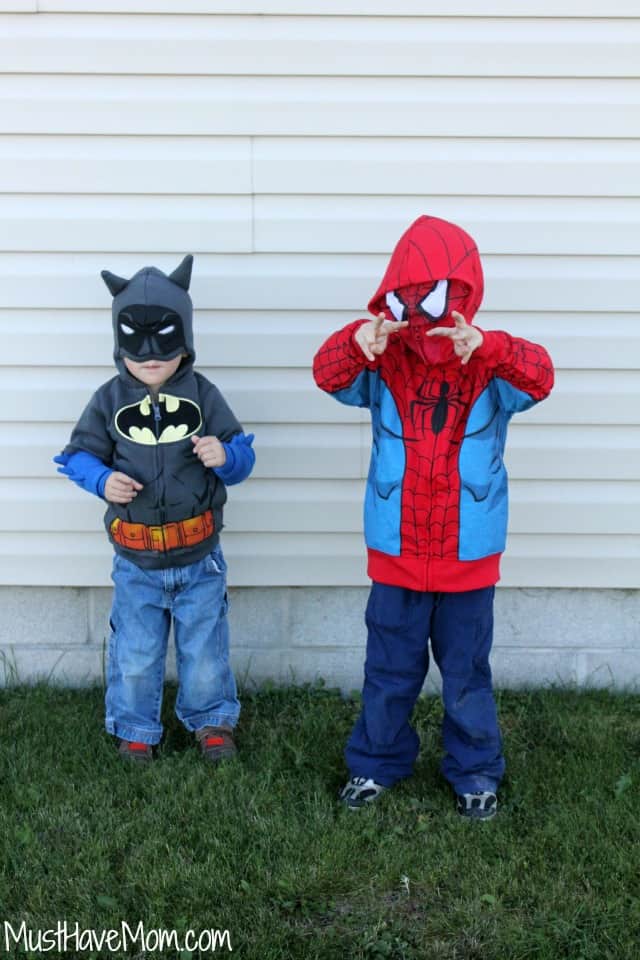 The Toddler Batman Hoodie and Toddler Spiderman Hoodie are so fun because the kids can put the hoods up and see through the eye holes. I was really impressed with the quality of these sweatshirts. They are thick and warm and don't feel cheap at all. These hoodies start at just $19.99 making them an affordable gift with a big impact!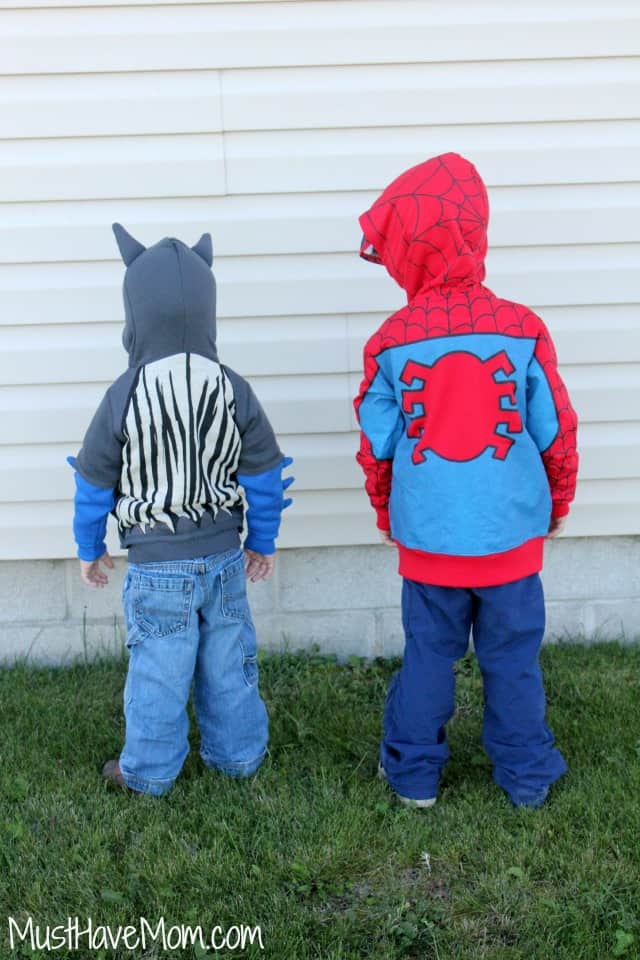 The backs have designs as well, adding to their appeal. Shirts.com is full of fun shirts for toddlers up to adults! These are fantastic gift ideas and my kids were thrilled with them! They put them on and play superheroes no matter where we are. They can easily pop up their hood and play superhero while out running errands or when stuck waiting somewhere without any toys along!
Shirts.com even has a selection of Disney Frozen shirts that I know my daughter would just love to find under the tree this year! Pair it with an Olaf body pillow and I guarantee all of the little Elsa's of the world will be happy!
What are your favorite non-toy gift ideas for kids? I'd love to hear. Leave them in the comments so we can all be inspired!
Would your kids love a superhero hoodie?