*Post sponsored by Mirum but all opinions are my own.
If you have a budding little artist on your hands then they'll love our next holiday gift guide gift pick, the Minnie Mouse Stencil N' Style Minnie toy that allows them to draw and style her outfit with a magical pen! I'll show you why it made our top gift picks this year!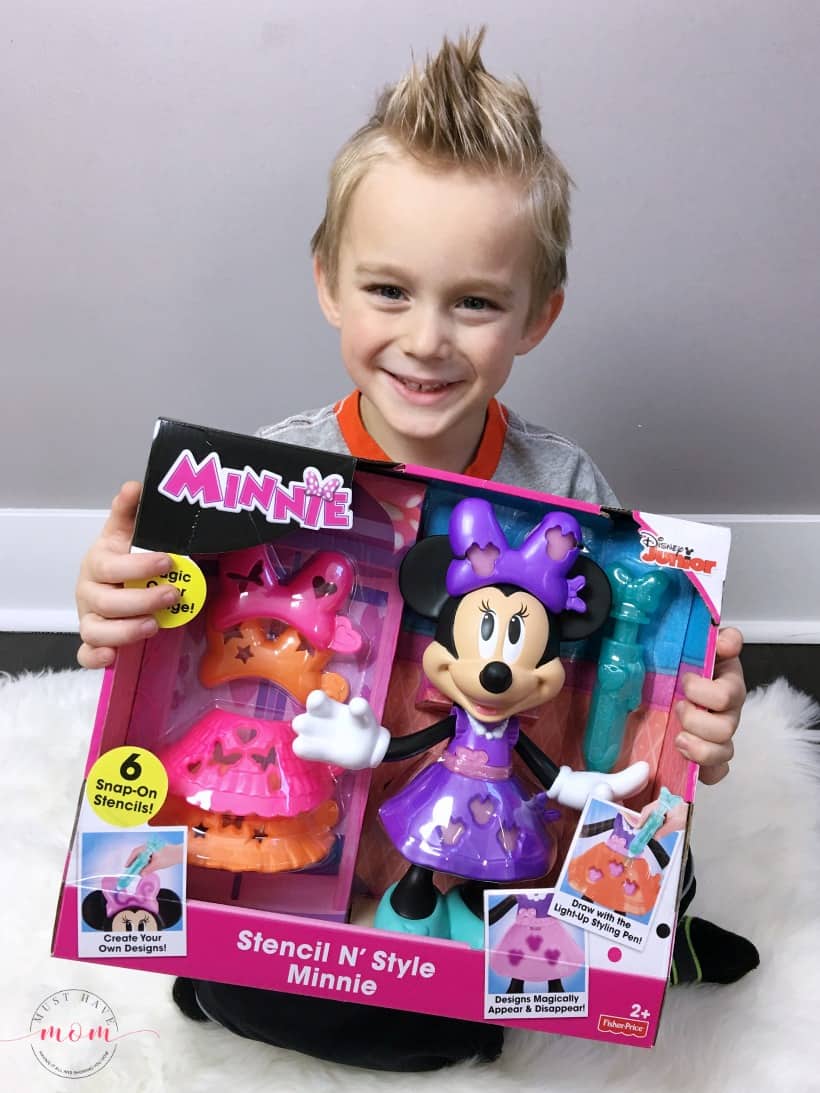 Minnie Mouse Stencil N' Style Minnie
We are loving the Minnie Mouse Stencil N' Style Minnie because she is so magical! She's quickly become a friend in our house and she loves participating in our daily activities.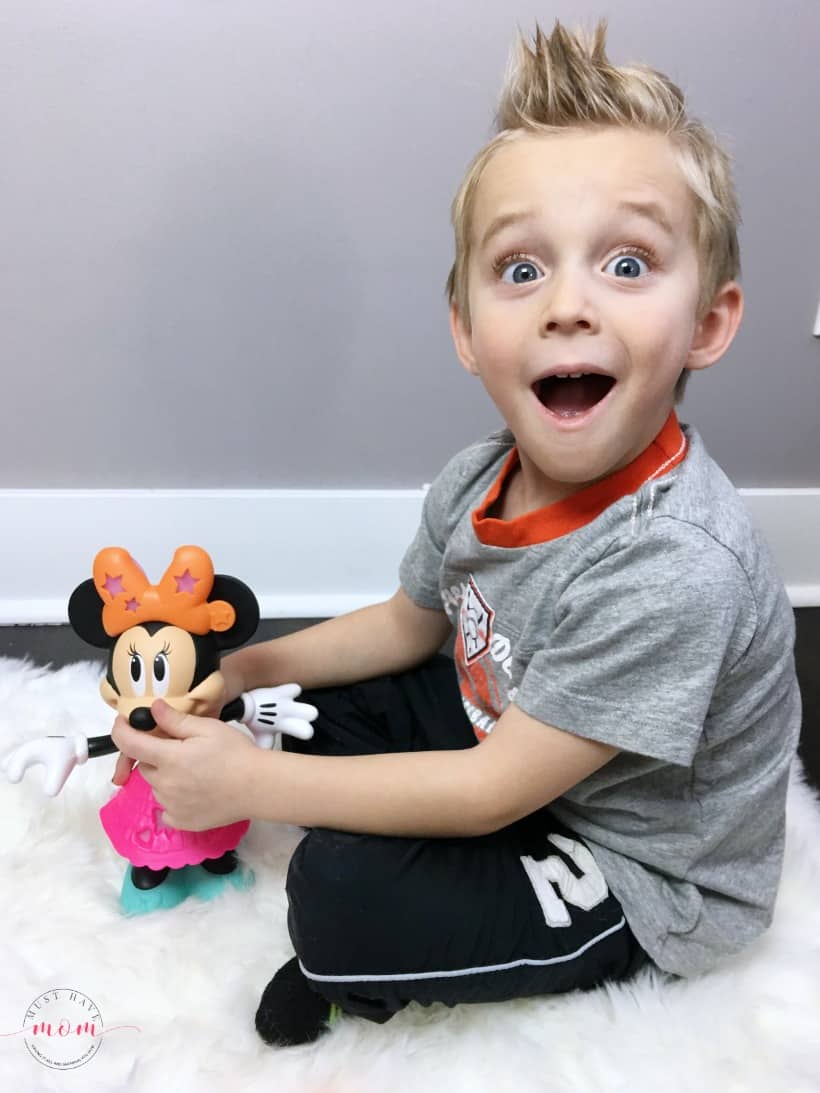 Brady was so excited to color on Minnie with her magical pen! I have to admit that I was pretty excited to see how the magic happened too!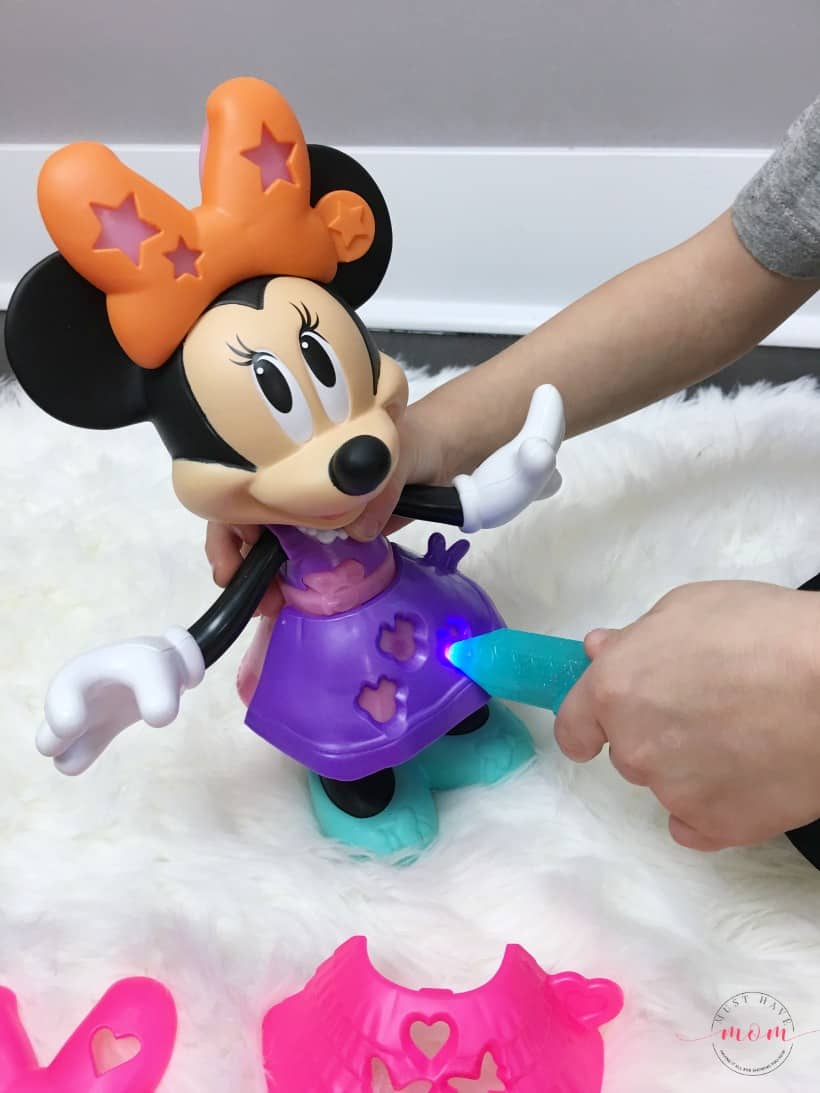 Just click the button on the light up pen and the light will turn on. Use it to style Minnie's dress and bow using the stencils, or free hand, and watch as the designs magically appear! Brady was shocked and delighted when he saw how it worked!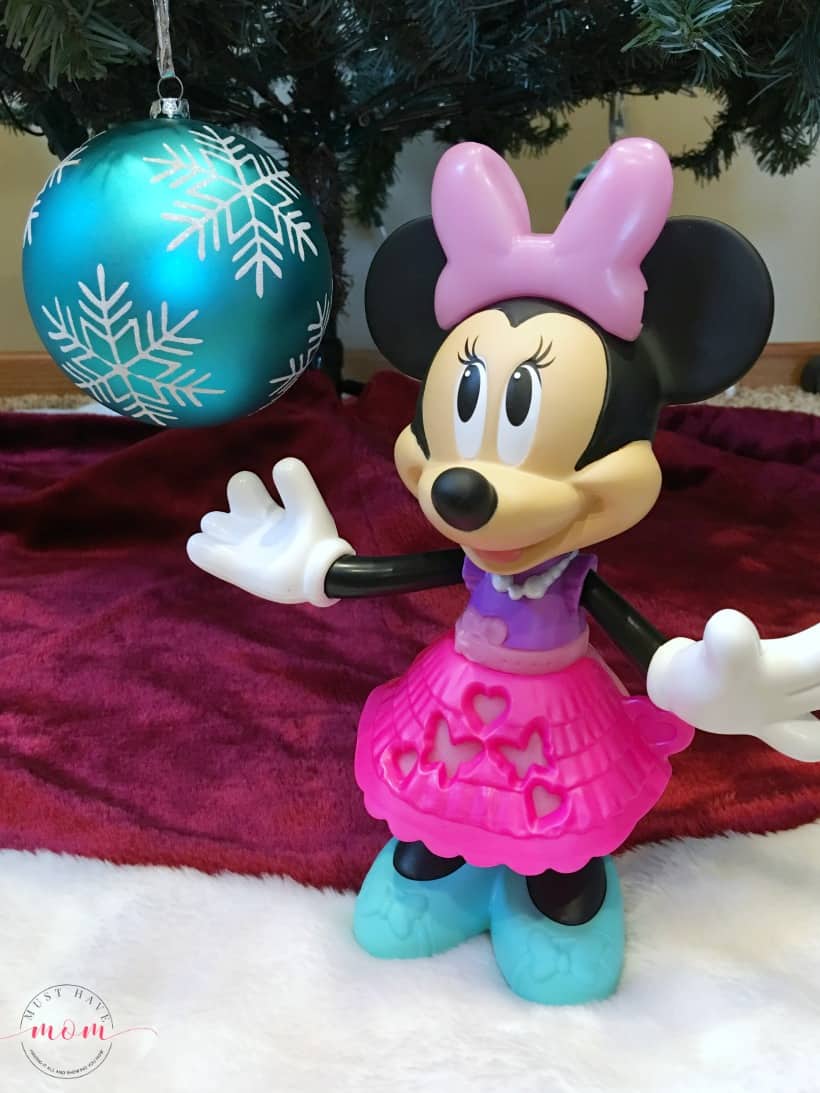 Once your child has designed the perfect outfit, Minnie is ready to spend the day with you! We decorated our Christmas tree with the help of Minnie.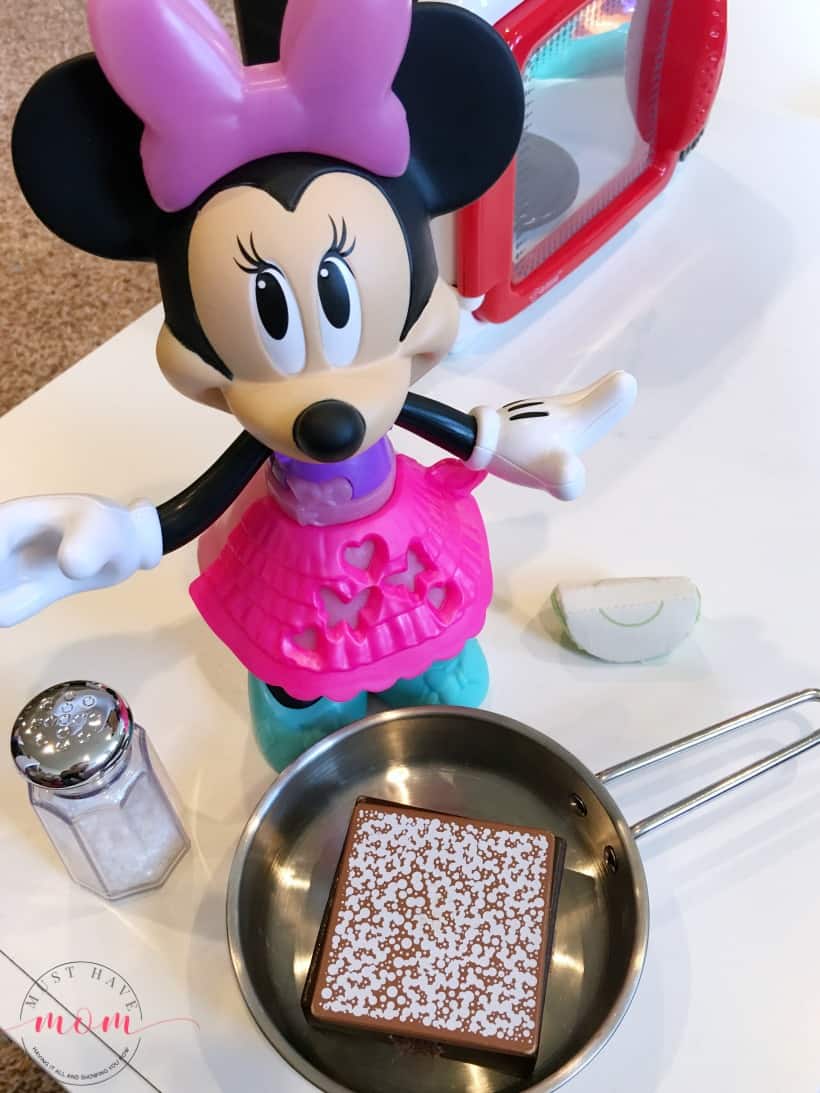 Brady and Minnie got busy in the kitchen making pretend brownies together.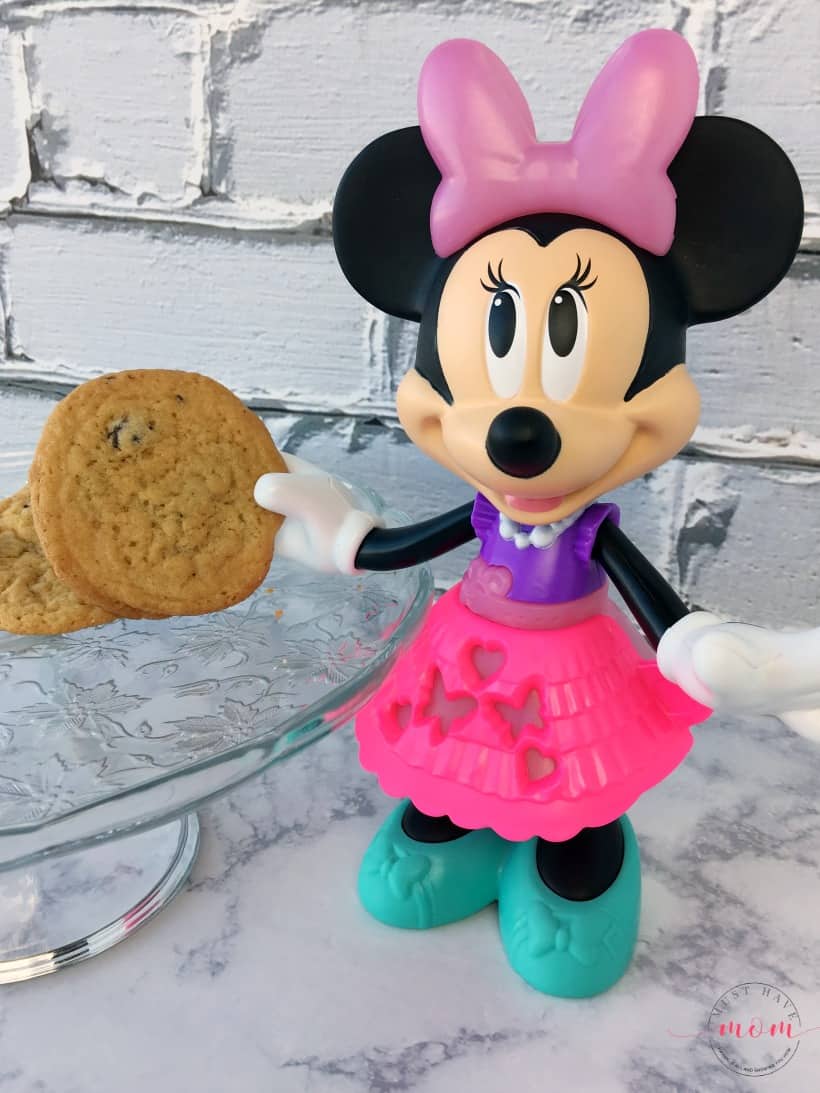 Minnie even helped out in the real kitchen making chocolate chip cookies with us and then she sat down with Brady to gobble one up!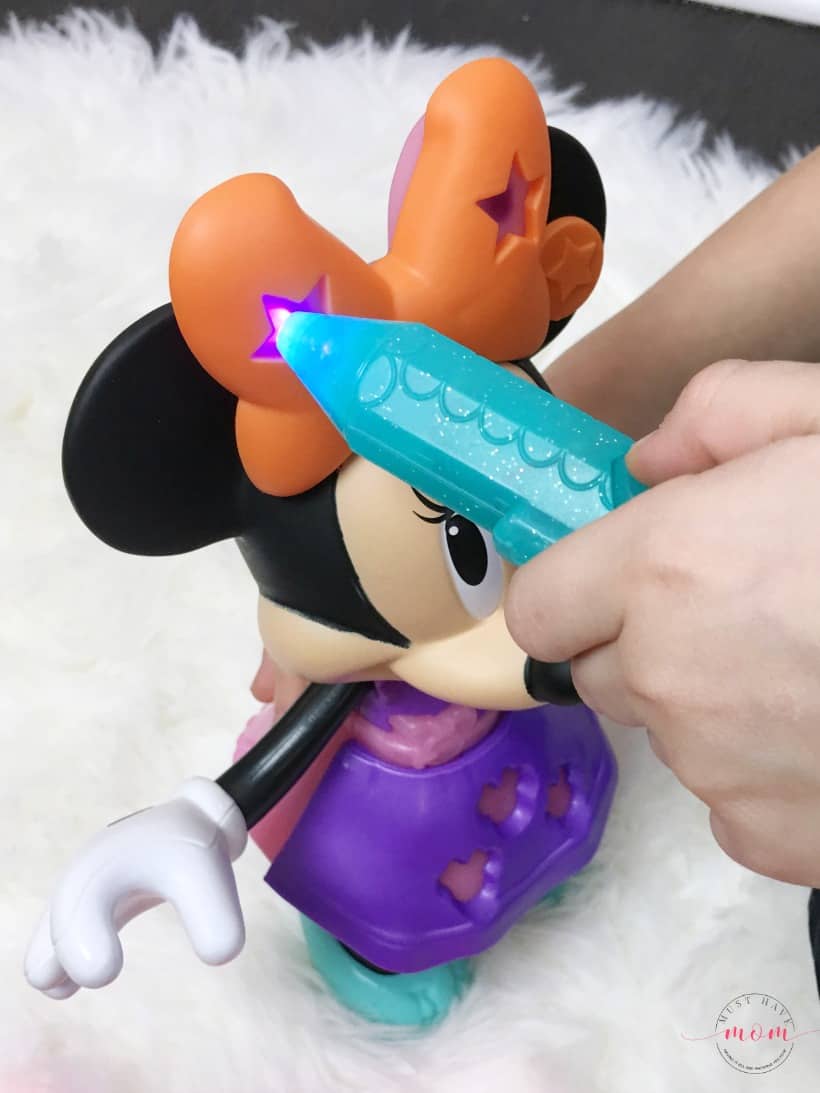 We had a fantastic day with Minnie and any child would love her like we do! She comes with several dress and bow stencils that snap on to allow your child to draw on them with the light pen. After some time the designs magically fade away and Minnie is ready for your child to design her next outfit! They can have fun with this again and again.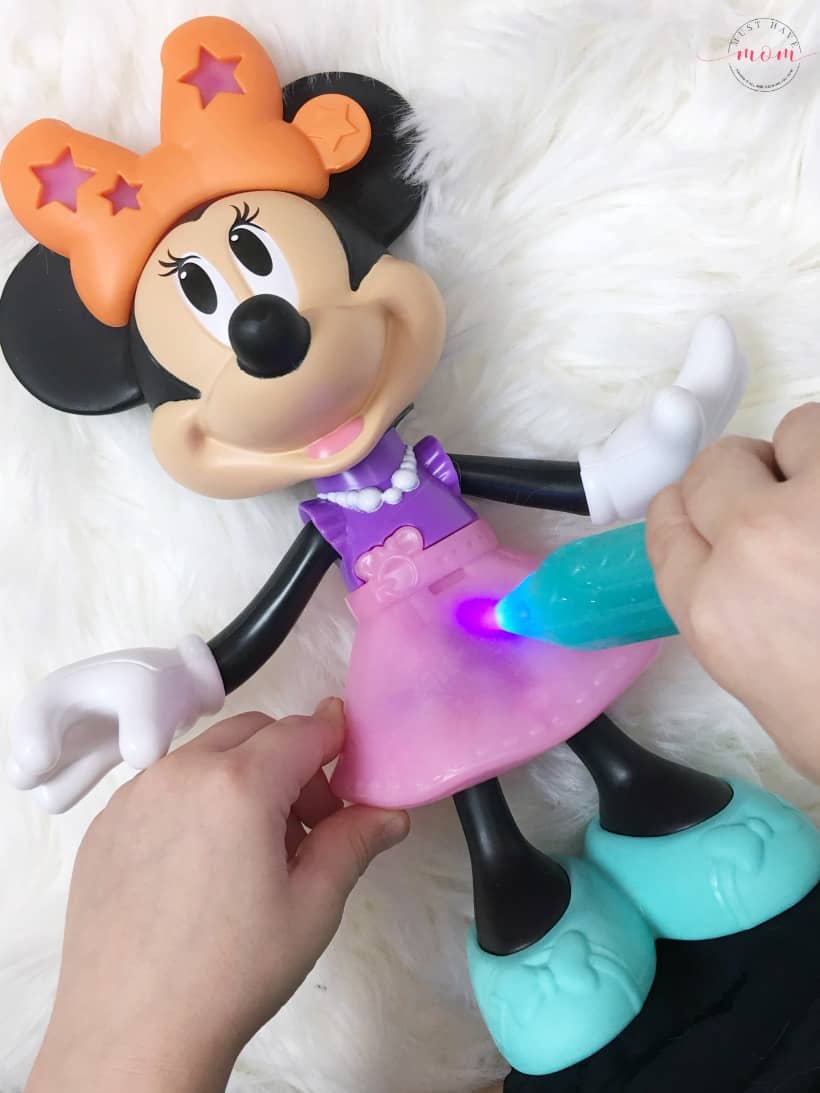 As a parent, I love that the Minnie Mouse Stencil N' Style Minnie allows my child the ability to be artistic without any of the mess that usually comes with artistic activities. This is a definite win in my book! As you can see this toy can be enjoyed by boys and girls alike.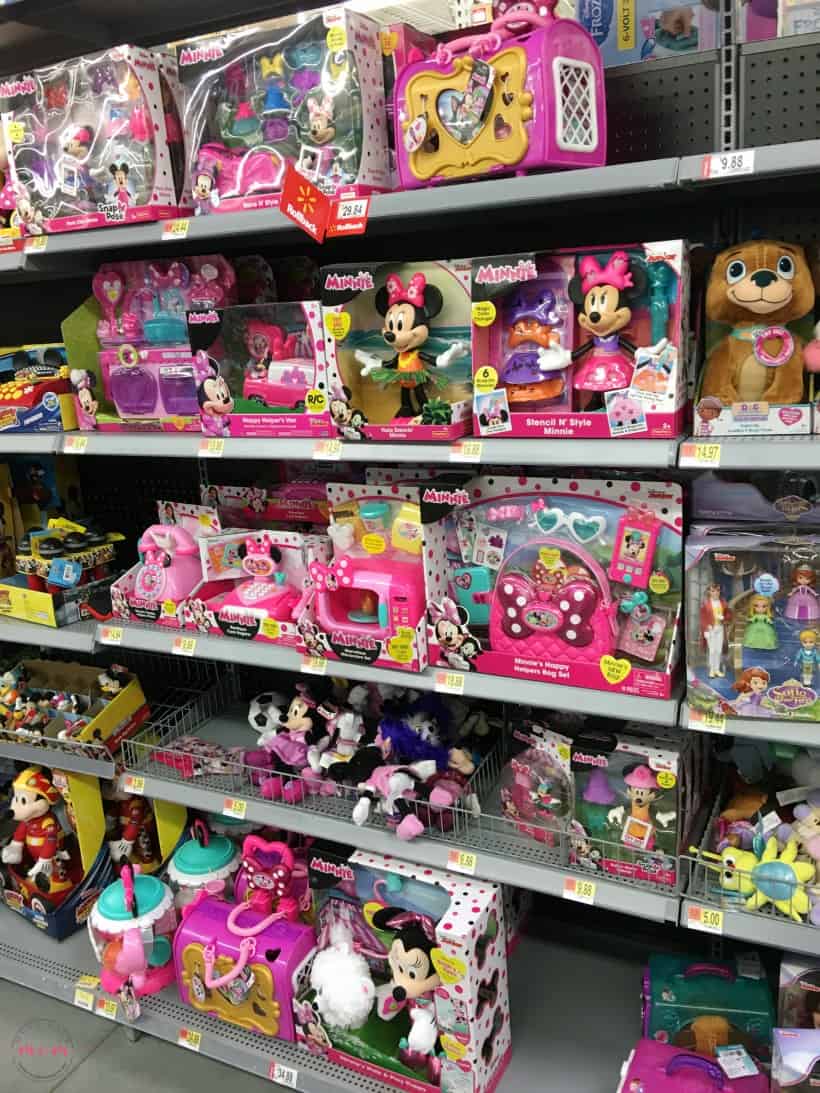 Where to Buy Minnie Mouse Stencil N' Style Minnie
You can find Minnie Mouse Stencil N' Style Minnie at Walmart in the toy aisle and Walmart.com! Hurry and order now because it's on sale!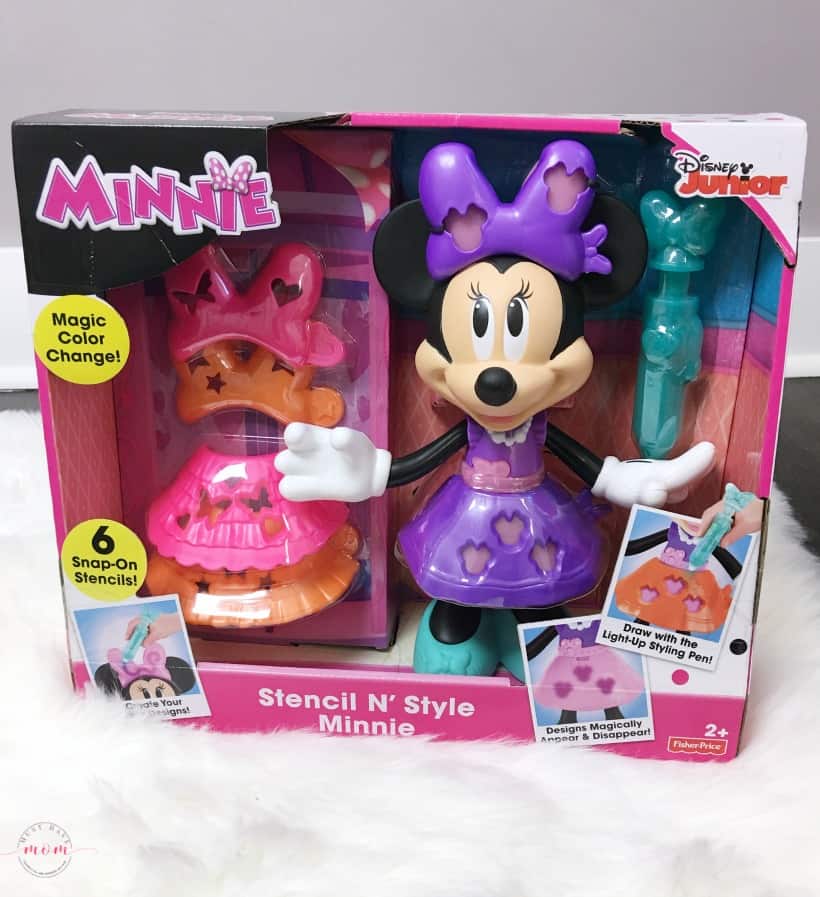 Pin this Gift Pick!