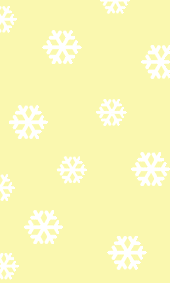 Here is yet another great gift giving idea. This one is perfect for baby boys or girls that are teething. Makes a great stocking stuffer or gift idea!
After going through a very rough couple of weeks with Aiden getting 4 teethe at the same time I was looking for a better pain relief solution than loading him up with Tylenol and Ibuprofen around the clock. I was introduced to the Knickernappies Baltic Amber Teething Necklace and I decided to give it a try. The Teething Necklace is a completely natural, drug-free way to relieve the symptoms of teething in babies and toddlers. Made from Amber which is a fossilized resin, not a stone it is warm to the touch, and light to wear.
When amber is worn on the skin, the skin's warmth releases minuscule amounts of healing oils from the amber which are then absorbed via the skin into the bloodstream. Amber's anti-inflammatory and therapeutic properties have long been appreciated by parents in Europe. Amber is associated with sunlight and warmth and reputed to boost the immune system, reduce inflammation and accelerate the healing of wounds and is thus the perfect help for babies and toddlers who wear it when they are teething.
The teething necklace is not meant for your baby to chew on but rather for them to wear and absorb the healing oils which then provide pain relief to them. It has a screw closed clasp and they feature rounded beads for your babies maximum comfort. Beads are small enough to not pose a choking hazard and each one is knotted individually for safety. I have had no concerns at all with Aiden wearing this necklace as far as safety goes. It is short enough that he doesn't even know it is there or bother it at all.
We put this necklace on Aiden when he was getting another tooth and I have to say there was a noticeable difference in his pain symptoms. Granted he previously was getting four teethe at once as opposed to one, the symptoms were almost nonexistent though which leads me to believe the necklace truly works. Without the necklace we were using Tylenol and Ibuprofen around the clock. With the necklace on 24/7 we only used 2 doses of Tylenol for the whole period of time he cut that tooth. He is now getting tooth number 8 and I experimented with having him not wear the necklace this time. I have to say that when he wore the necklace he was much more comfortable and displayed much less discomfort.

Why we love it: In my own experiments with using and not using the necklace while Aiden is cutting teethe I have seen noticeable differences. The Teething Necklace provides natural pain relief and cuts down significantly on the doses of pain medicine that I have to give Aiden. The teething necklace is safe and natural and I highly recommend it!
Suggestions for improvement: None, I love it and it provides real pain relief!
Buy It! You can buy the Amber Teething Necklaces which are available in four different colors both online and at retailers near you. Locate sites and retail locations HERE!!
Win! One reader will win a Baltic Amber Teething Necklace!
This giveaway has ended. Congrats to the winner:
cbeargie

Here is how to enter to win:
Visit Knickernappies site

and tell me another product of theirs that you would like to own.

*Remember to include your email address in your comment if it is not visible on your profile or you will be disqualified.
After you have completed the above mandatory entry you are eligible for additional entries. If you are unfamiliar with how to do this please see my post here. Remember to leave a separate comment for each additional entry and include your email address in at least one entry. Each bullet is one entry unless otherwise stated.
Follow my blog publicly-Current followers count too!

Enter any of my other giveaways– Leave a comment saying which giveaway you entered-you may leave a separate comment for each extra giveaway you enter-LIMIT 5 extra entries-this means you enter 5 different giveaways and comment on each one you entered up to 5 max entries.

Blog about my giveaway and link back to my site-must link to this specific giveaway and include a picture of the prize-Leave the URL where you blogged-3 extra entries

Grab my button-leave the URL where it is posted

Grab the Holiday Gift Guide button-leave the URL where it is posted-1 extra entry

If you grabbed the Holiday Gift Guide button before 11/1/10 and left a comment HERE

-1 extra entry

If you blogged about the Holiday Gift Guide event before 11/1/10 and left a comment HERE–

1 extra entry

Follow Me AND Knickernappies on Twitter and Tweet about this giveaway-You may Tweet daily and gain an extra entry each day that you tweet-limit 1 per day. Copy/Paste this tweet:

Enter to win a Baltic Amber Teething Necklace for #baby! #giveaway @Knickernappies #mnmamamusthave http://tinyurl.com/2ad82oq ends 11/15

Leave the URL where you Tweeted.
Open to US only. Giveaway ends November 17th at 11:59pm. Winner will be drawn by random.org and announced on this blog as well as emailed. Products reviewed were provided to me free of charge. No compensation was given in exchange for this review. My opinion is my own and is an honest view of my experience with the product. Winner will have 48 hours to respond or a new winner will be drawn. Email address must be in at least one comment or visible on your profile to win. Good Luck!