*Sponsored post by Mirum. All opinions are my own.
I've been busy bringing you all of our top gift picks for the hottest toys on your child's list. At the top of my daughter's list are career Barbies! I love that they inspire her to dream big and be anything she wants to be. We had a Barbie career day and it was fun teaching her about different careers through play!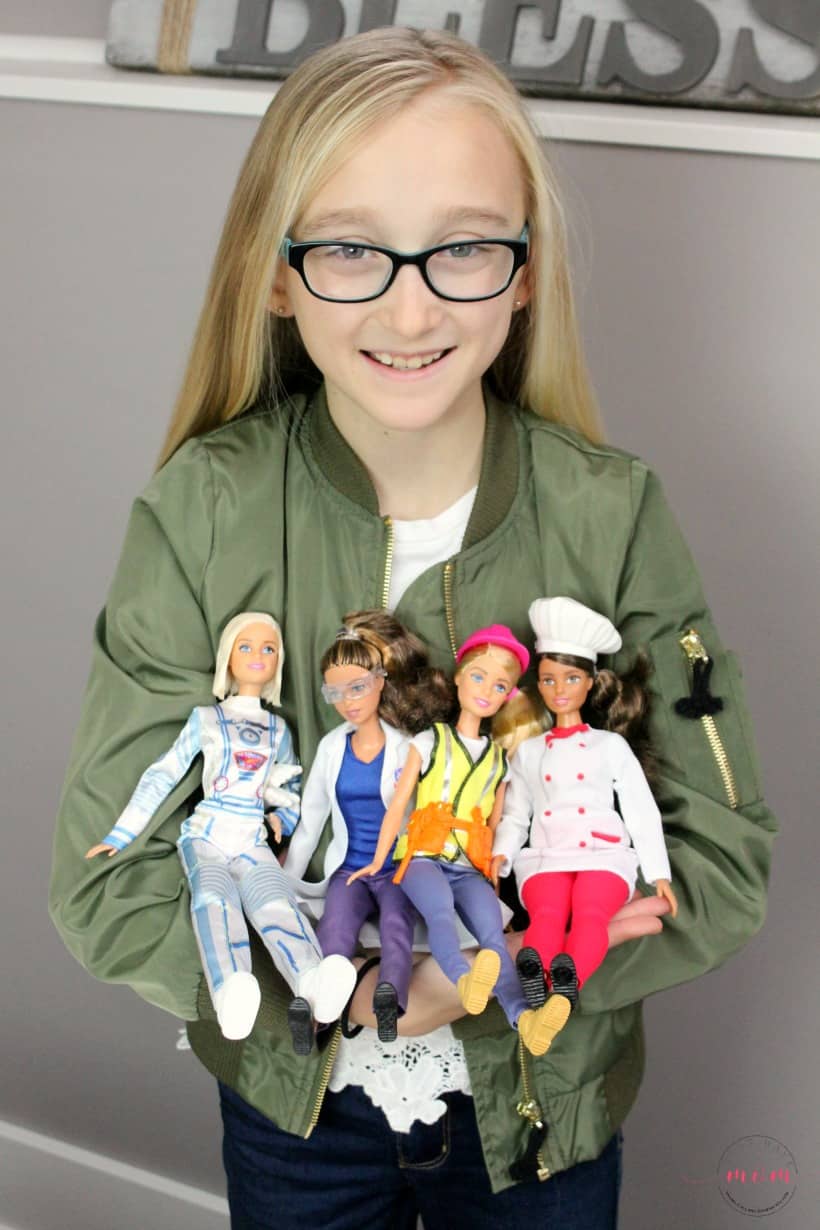 As a little girl, I played with Barbie dolls all the time. I LOVED them and I couldn't get enough of them. Now that I have a daughter of my own, I love that I can share my favorite childhood toy with her! Barbie dolls have come a long way in the time since I was a child and we had so much fun picking out some of the career Barbies to play with and learn about!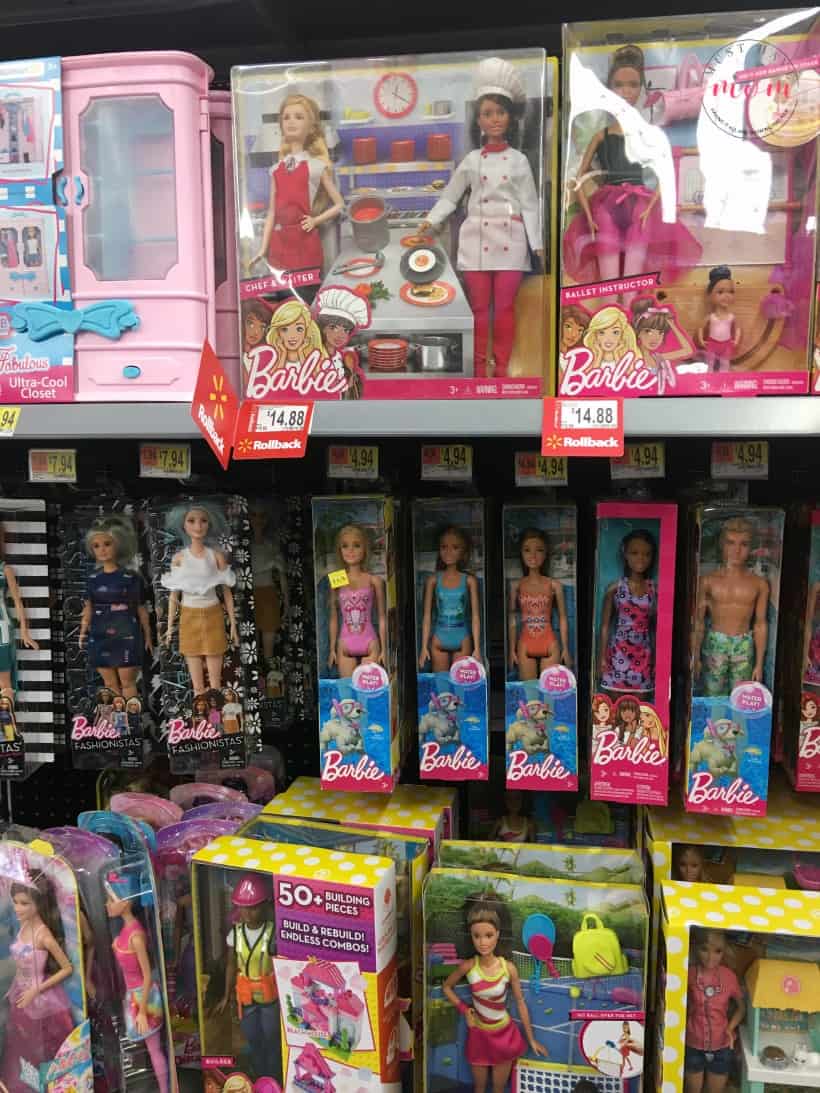 You can find career Barbie dolls at Walmart and Walmart.com. These are an ideal gift idea for little girls and help reinforce the idea that girls can be anything they dream to be!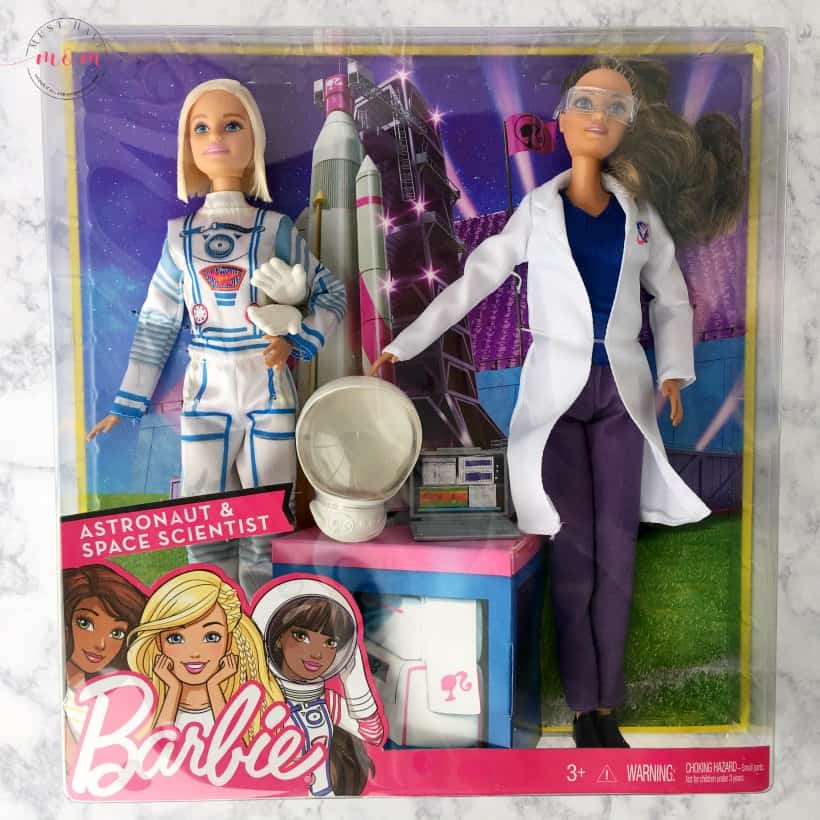 We chose the Barbie Astronaut & Space Scientist set which came with some really cool accessories! Check out that space helmet!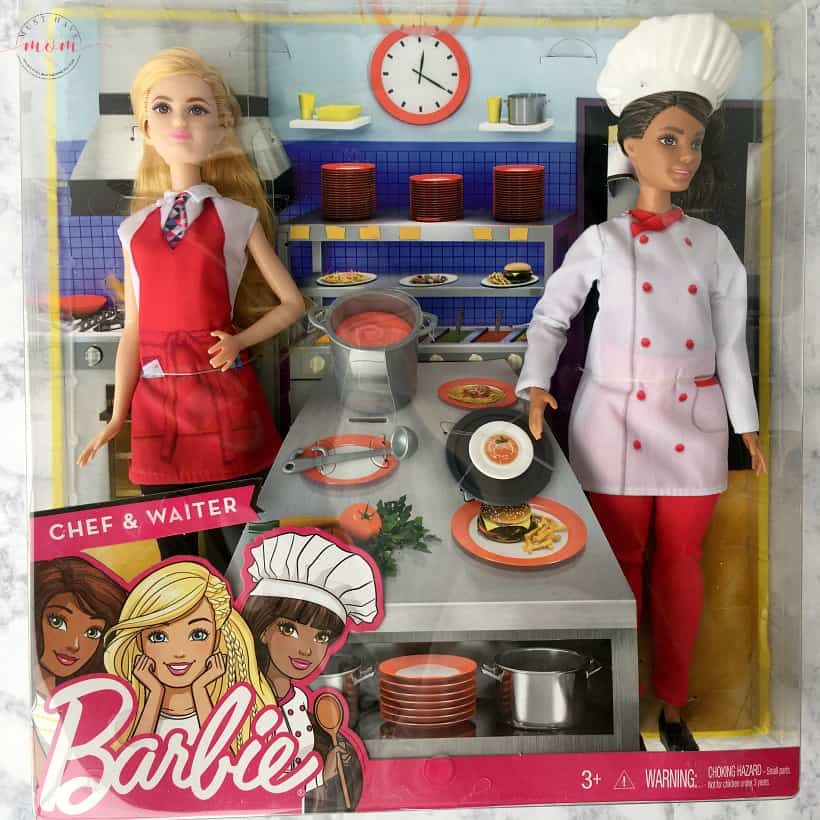 Being an Italian family we also had to pick the chef and waiter set. My daughter's uncle owns an Italian restaurant so this is very much a family career!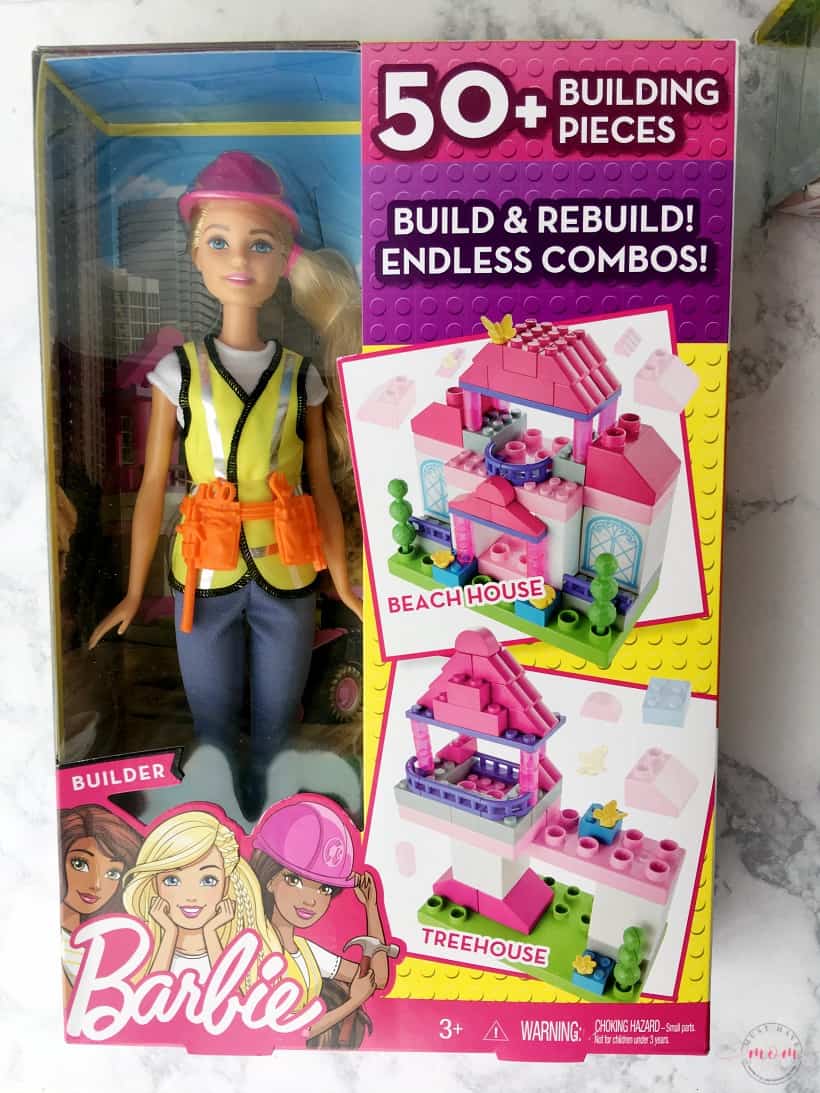 My daughter loves building with plastic building pieces so I also picked out the builder Barbie doll.
Before we started I did a little interview with my daughter to get her take on the career Barbie dolls I chose! It was interesting to hear her initial thoughts on them and it was fun to then delve into the careers with her afterward and teach her. She didn't think a woman had ever been to space, but she would later learn that in January of 1978 the first 6 female astronauts were hired and would later all travel to space! What a fun learning opportunity to show her she can be anything!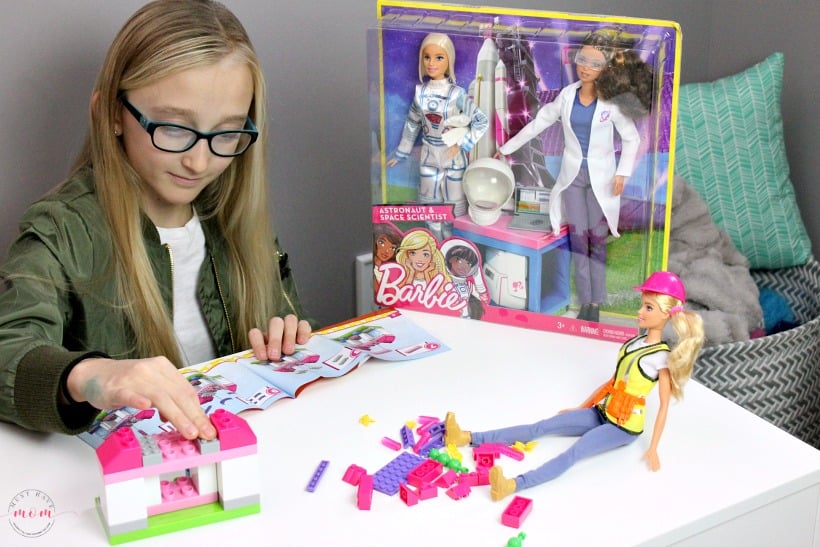 We opened up the builder Barbie doll and she had so much fun building with the building pieces that were included.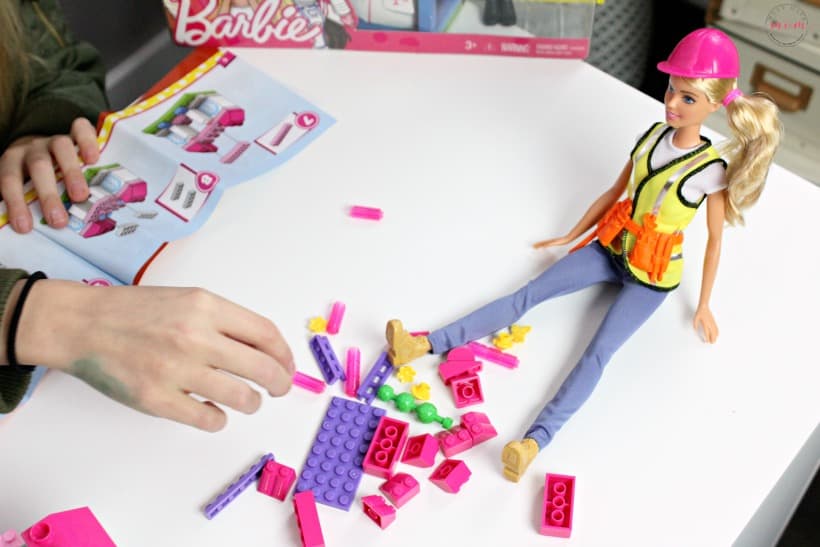 She loved following the directions and I loved watching her wheels turn as she worked on it.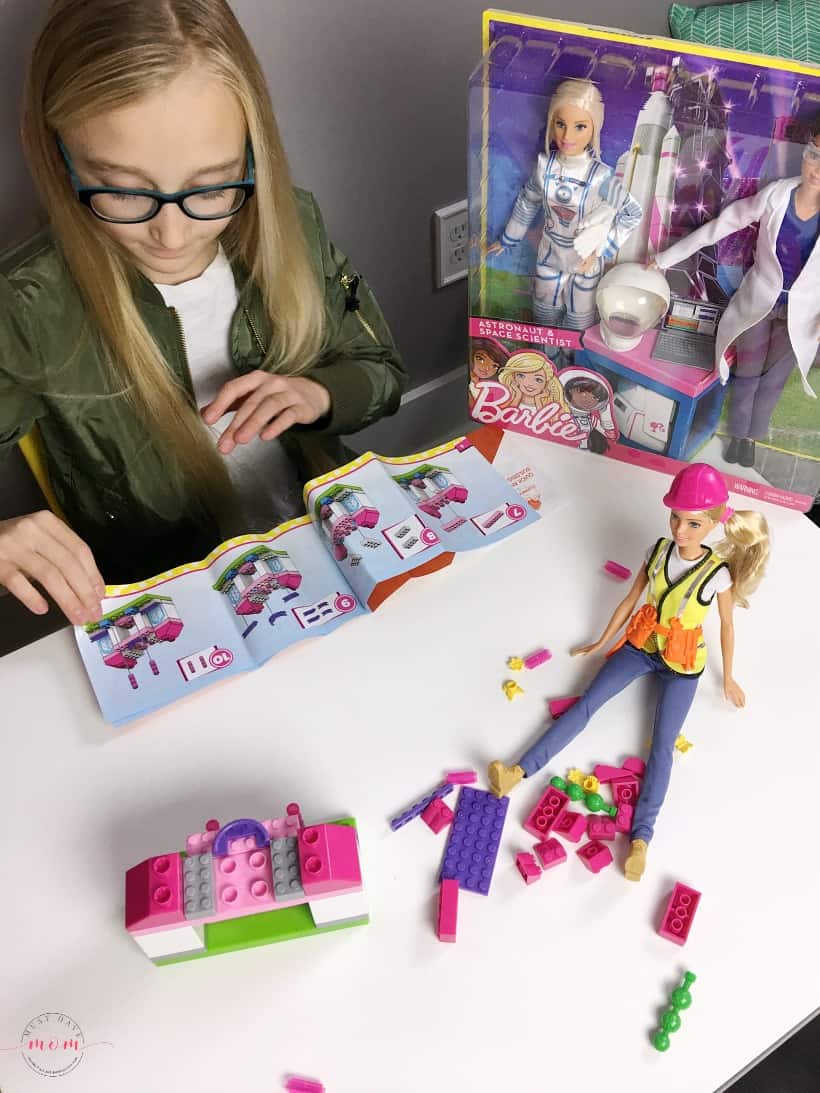 We then talked about how Lillian Gilbreth became the first female member of the American Society of Mechanical Engineers in 1926! She was also the first female professor of engineering.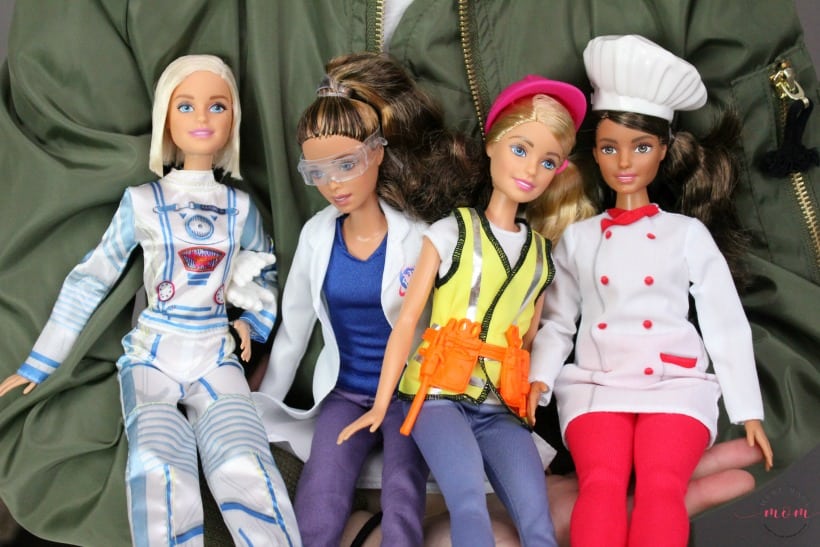 Career Barbie dolls make excellent gifts for young girls and they create amazing opportunities to talk about what your daughter wants to be when she grows up. Teach her to dream big and she can be anything she wants to be!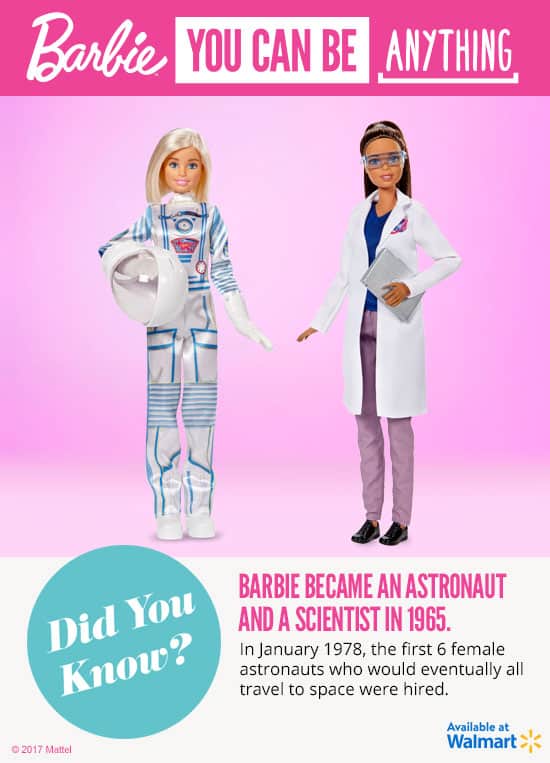 You can buy career Barbie dolls at Walmart and Walmart.com!