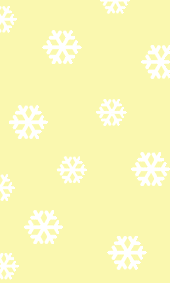 This is a great gift for the whole family!
If you are anything like me then you haven't completely finished your Christmas shopping yet. I have the majority of it done but still need a few things. I've got the perfect Santa gift idea for kids of all ages. In fact this was just as much a gift to me and my husband as it was for the kids!
The Audiovox D710PK Portable DVD Player is perfect for families on the go. I will admit that I was one of those moms that when Danika was born I thought "Why on Earth would you need a DVD player in the car?". Well now that Danika is almost three years old and we've taken many road trips with her, I understand! Kids lose interest and get rammy and need a distraction on long trips. I nearly lost my mind on one three hour road trip because she behaved so badly.
The Audiovox Portable DVD Player comes in a great carrying case which is perfect for traveling.
The case also doubles as a mounting kit to mount your DVD Player to the headrest so the kids can watch it without having to worry about where to put it. It holds the player securely in place and has a storage pocket on the back.
The DVD Player is really easy to operate. Danika loves watching movies on road trips now. She only gets to watch them on really long car rides which makes it a special treat and makes for a wonderful travel experience for all of us. This is why I said it was just as much of a gift for my husband and I! A quiet car ride is a good car ride!
The Audiovox Portable DVD Player comes with everything you need to watch movies on the road. It includes two pairs of headphones that are really comfortable and fold up small to fit in the case. It also includes an AC/DC Power Adapter and an automobile adapter. It has a rechargeable battery so you can charge it ahead of time and watch it in the car without having to plug it in at all.
It has a 7 inch LCD display and plays standard CD & DVD formats. We love this
Portable DVD Player
and now that we have it we wouldn't take a road trip without it! This will make an excellent Santa gift for the whole family!
Buy It!
You can
buy the Audiovox Portable DVD Player
at
retailers near you
!

*I was provided product for review purposes only and was not compensated for this review. My opinions are my own and reflect my experience with the product. Others may have a different experience with the product.