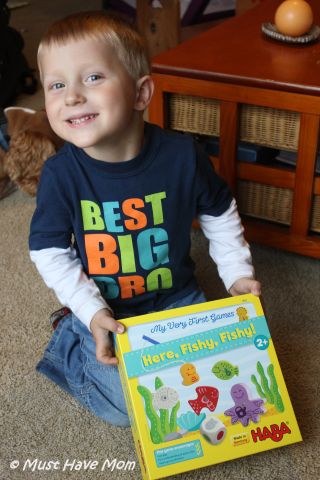 We are huge fans of HABA's line of products. They are always well made, thought out and stand the test of time. My kids vary in age from 2 years old to 5 years old and it can be hard to find a game that they can all play together and still have fun with. With multiple ability levels it seems one kiddo is always the odd man out. HABA's My Very First Games – Here, Fishy, Fishy! proved to be the perfect game for them to all play together without anyone getting left out of the fun.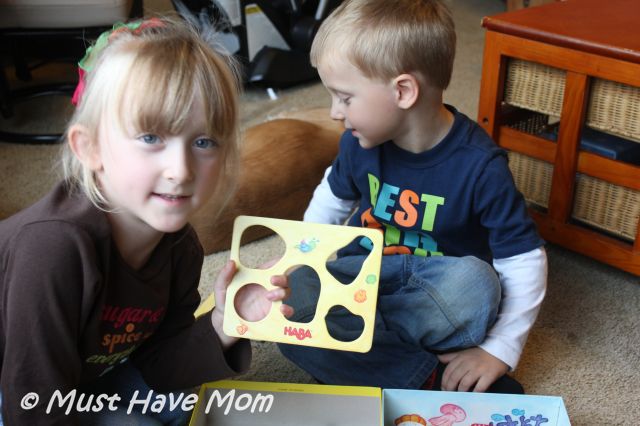 The Here, Fishy, Fishy game is based upon free play which is perfect for multiple age ranges to play. Roll the dice and use the fishing rod to catch the corresponding colored fish. Then choose the piece that is the same color and fill in your board. These are the general directions but the kids can modify it however they wish. It works perfectly for all of my kids to tailor it to their own age level.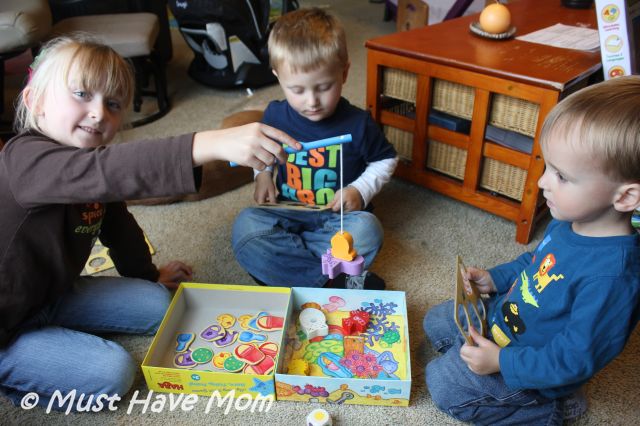 The kids thought that catching the fish was the most fun part. The older kids enjoyed the added game play value of rolling the dice and filling their boards. Carson was more interested in fishing.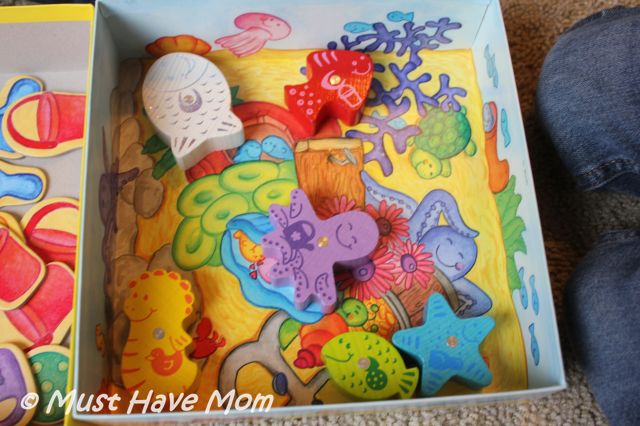 The fish pieces are magnetic and can be "caught" with the fishing rod. The pieces are well made and brightly colored wood.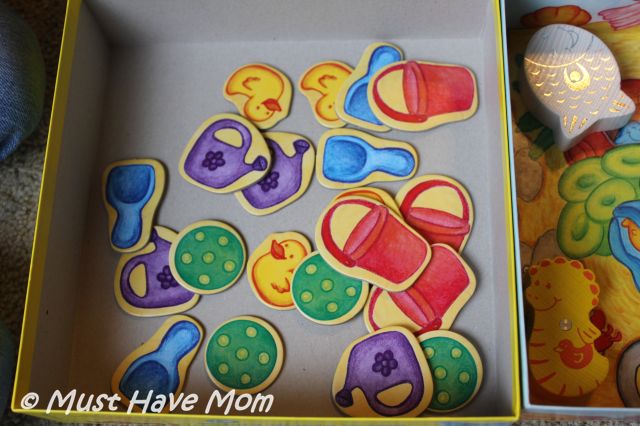 The game pieces are also hidden within each fish piece. You can see the seahorse on the right has a yellow duck hidden within it. Younger kids can just choose the corresponding color, while the older kids can find the picture hidden in the piece. Then place it into your board like a puzzle.
You can buy the HABA My Very First Games – Here, Fishy, Fishy game on HABA's site for $28.99. This is a great gift idea!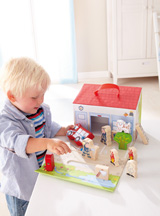 Win! One lucky reader will win your choice toy from HABA! You may choose from this list (up to $50 value!):
Roly Poly Figures: Frog • Kasper • Hedgehog
My Very First Games – Counting Fun
My Very First Games – Here, Fishy, Fishy!
My First Play World – Fire Brigade Large Play Set
Nicky Bath Game by Lilliputiens
Marcel Memory Game by Lilliputiens