When I was a little girl I always longed for an 18" doll. It was one of those things that I always dreamed of receiving and never did. Now that I have a little girl I want to be able to share that special desire with her. She is definitely my super girly girl and she is all about dolls. Götz, the beloved luxury German doll maker, is coming back to U.S. shores with the most extensive assortment of Götz dolls and accessories ever seen in the U.S., all courtesy of HABA! That means that I get to live out my childhood dreams through my daughter and I knew the Götz dolls would be the perfect choice.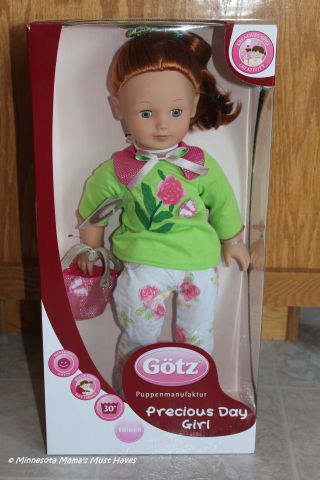 The Götz dolls stand above all other doll lines out there. Their renowned doll hair can be washed, styled (even with a curling iron or blow dryer on low setting!) and brushed just like their owner's hair! Any other doll hair would melt with this treatment. The company secret is that the long locks are rooted in the doll's scalp, so they won't snarl or kink. This makes a Götz doll perfect for children who love playing with doll hair. For my daughter Danika, who is ALL about her hair, this was a HUGE draw. As a Mom who has spent many hours trying to tame crazy, matted doll hair, it was also a huge draw for me. She finally has a doll that she can style her hair and it won't get tangled up. You can check out the many Götz doll hair styling techniques on HABA's YouTube channel; including Braids, Double Knot and Cornrows!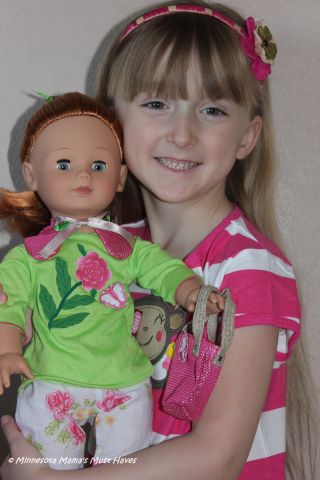 The quality of these dolls is amazing and surpasses all others. The hair is silky and soft to the touch. Danika loves dressing her and taking her along on all of her adventures. The doll's name is Julia and her red hair is gorgeous!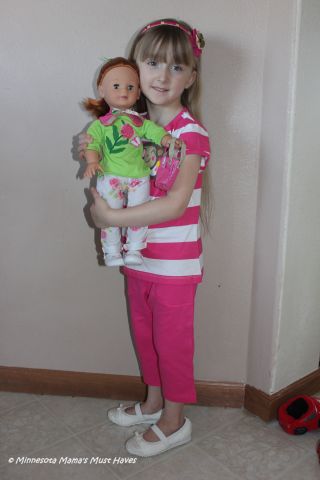 You can fix her hair or wear it down. It's so fabulous!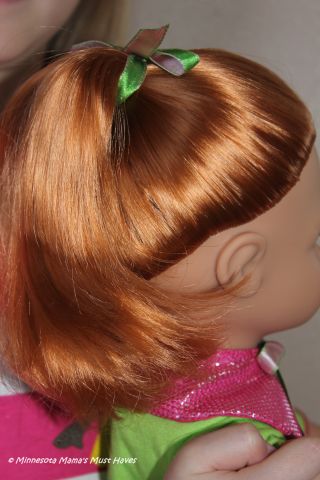 The attention to detail is apparent when you look closer at the clothing and accessories. All of the buttons and fasteners are real and work. The clothes are washable and ironable.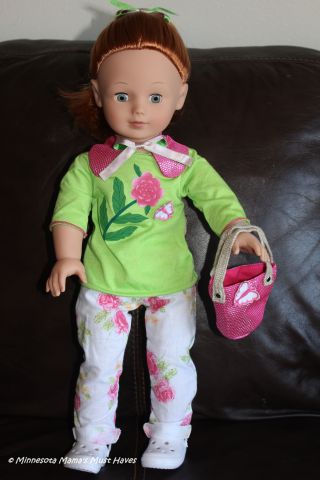 Check out the adorable bag that Julia comes with.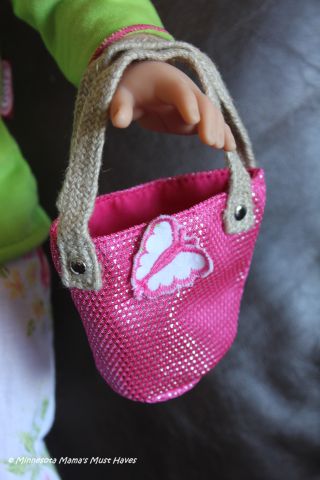 Even the shoes are adorable.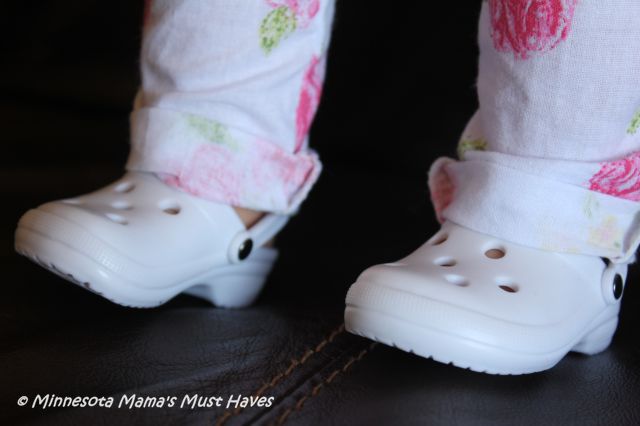 The Götz line of dolls includes many different styles. They have perfect dolls for every age and stage.
If the dolls get dirtier than a spot treatment can take care of, these dollies can be tossed in the washing machine! Place the doll in a pillowcase, turn the water to cold, delicate cycle, then let the doll lie, belly down, until dry! Only the Standing Dolls (due to their size) should not be cleaned in this fashion.
If a bath time dolly is a key part of doll play, look no further than the Aquinis line. Aquinis are vinyl or soft-bodied bath babies that are waterproof and can be purchased either anatomically correct and not (unisex) depending on the preference of the parent. Some Aquinis are even able to drink and use the potty, which is especially great for children who are being potty-trained!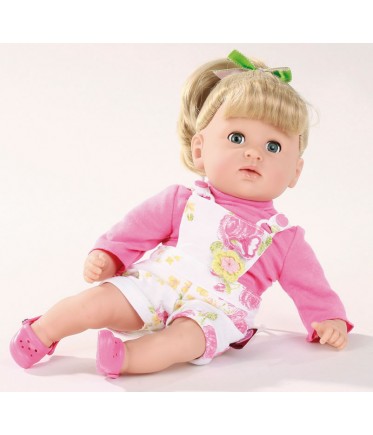 You can get the Götz dolls on HABA's site! Julia retails for $89.99 and the quality will last a lifetime!
Win! HABA is giving one lucky reader your choice Götz doll (except for the standing dolls)!