I'm back with another gift guide. Today let's look at some great gifts for grandma. No matter what her interests are, grandma deserves to be spoiled on Christmas.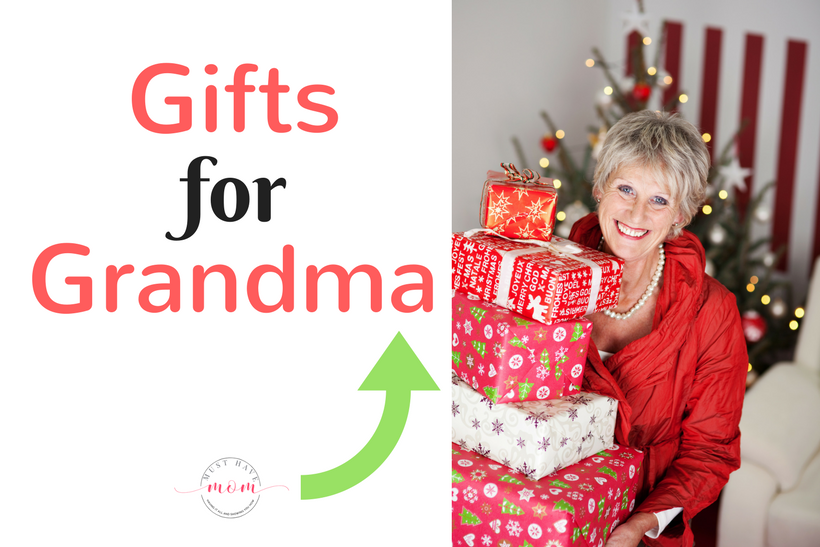 I always have a lot of fun shopping for my grandma. And every year I let the kids have some input into what they give their grandma. They always have some great ideas that she loves.
Gifts for Grandma
It doesn't matter if you are shopping for your grandma, or your kids grandma, there is something on the list for everyone. Let's take a look at some of the best gifts for grandma.
Snow Much Fun by Precious Moments 171471 Snowman Cookie Jar
My mom decorates for winter rather than decorating exclusively for Christmas. That way she gets more use out of her decorations. That means winter is full of snowmen. She would love this Snow Much Fun Cookie Jar from Precious Moments.
Precious Moments Snow Much Fun Snowman Mug
No fresh baked cookies is complete without a hot cup of coffee. These Snow Much Fun Mugs are the perfect addition to the cookie jar and are simply adorable.
Precious Moments, Ne'Qwa Art 7171132 Hand Painted Blown Glass Standard Marquis Shaped Woodland Christmas Scene Ornament, 5.5-inches
Every year the kids each get to pick out a new ornament. We love gifting grandma with a new ornament also. This Ne'Qwa Woodland Ornament is the perfect addition for any tree. Or maybe she would like the Christmoose Ornament from Precious Moments instead.
Spoil grandma this year with new bedding, custom made to order from
Brentwood Home
. Or really surprise Grandma with some home decor pieces from
Loom Decor
.
Maybe grandma is a big fan of doing things herself. I adore the idea of a DIY Subscription box service. DIY Collectives offers just that with everything you need for homemade soaps and lotions. If beauty products are not her thing, Craftsy offers these great sew in a day kits.
Shop Gifts for Grandma Now
Precious Moments Merry Christmoose Dated 2017 Moose Bisque Porcelain Ornament 171009
Precious Moments, Ne'Qwa Art 7171132 Hand Painted Blown Glass Standard Marquis Shaped Woodland Christmas Scene Ornament, 5.5-inches
Precious Moments Snow Much Fun Snowman Mug
Snow Much Fun by Precious Moments 171471 Snowman Cookie Jar
Sugar & Salt Scrub Exfoliate DIY Making Kit – Learn how to make home made scrubs and exfoliants
Pin Gifts for Grandma