I like to have an organized home and in general my house is pretty tidy and organized. The main living area is fairly clutter free and I keep it clean. The one room in my house that seems to get trashed the fastest is my OWN room! I think it's the one room that everything gets tossed into when company is coming and the house needs a quick once over. That accumulates and leaves me with a big mess of everyone else's stuff in my room. It drives me nuts!! One area of my room that I've really been neglecting (and downright ignoring) lately is my closet. It's become a big hole for everything to get tossed into and never seen again. It's rather embarrassing to be honest with you. With Spring just around the corner here in Minnesota (despite the snowfall that's predicted for today) I have the Spring cleaning bug in my system and I'm on a mission to get my closet organized once and for all! I have to admit that after a VERY long Winter here I always look forward to giving the entire house a once over, having a garage sale to get rid of stuff and starting the season out right.
So without further ado here is my big project I'm tackling this weekend! My walk in closet which also happens to be spilling out into my bedroom at the moment.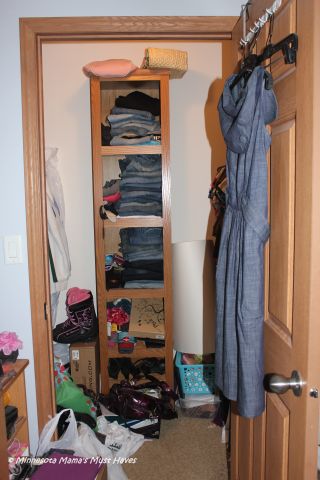 I have plenty of hanging space for my clothes but I find storage for things that don't go on a hanger is where I struggle.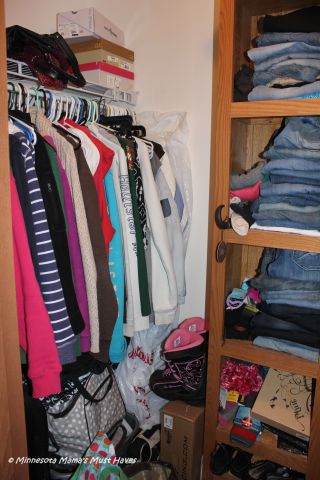 It all eventually ends up in a big, jumbled up mess on the floor of the closet.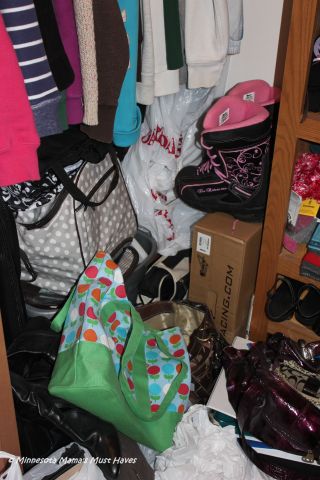 And on the shelves…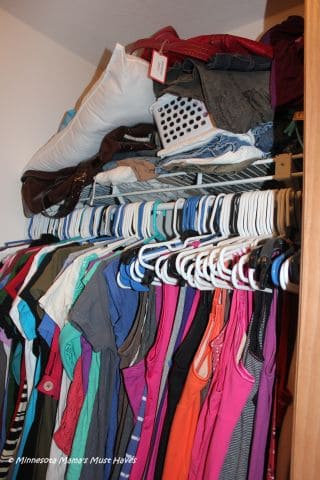 It's a DISASTER and it needs a lot of help!!!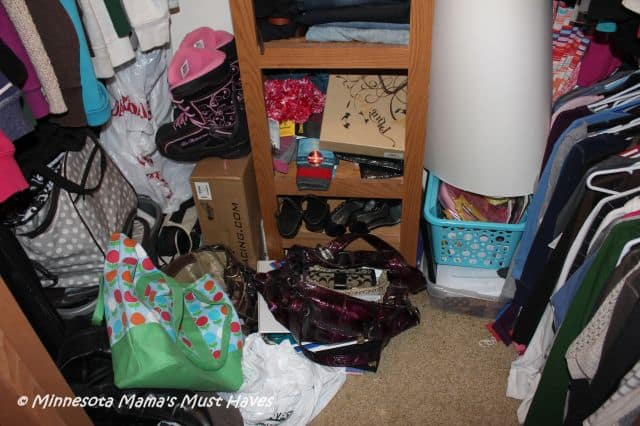 I got these handy Banker's Boxes to help me tackle my big project. They are pretty, cost effective and sturdy! Want to win ALL the Banker's Boxes pictured here? Read on and enter the giveaway below!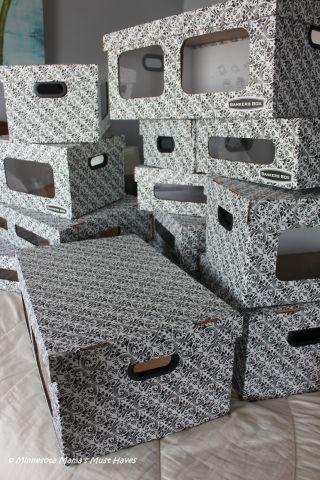 I love the see through windows so I will still easily be able to find my things in the boxes.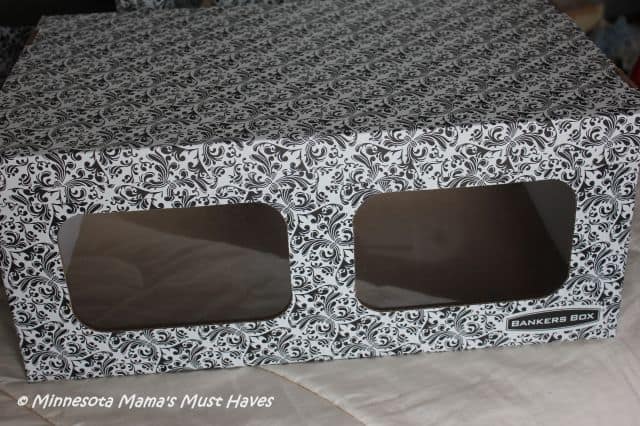 The damask black and white print is just so pretty! It certainly doesn't look like a cardboard box, does it?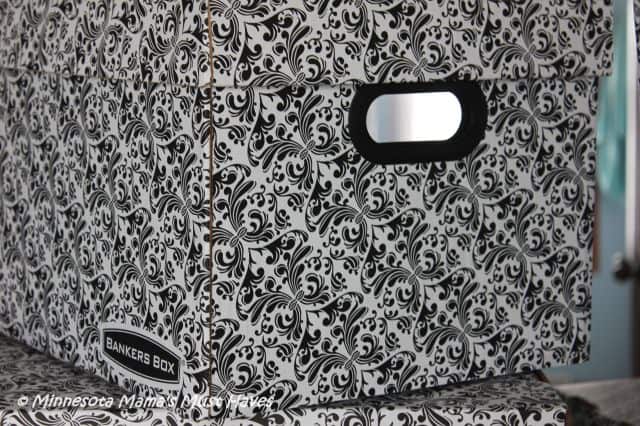 You can get Banker's Boxes at your local retailer or online. Get 15% off the everyday price of these awesome Banker's Boxes from April 7-13 on Amazon.com!
Fellowes Bankers Box is also hosting a 'Messiest Closet' Contest where you can enter to win a consultation with a professional organizer from the National Association of  Professional Organizers and receive up to $500 in free Bankers Box Stackable Storage products!! Five second place winners will also win $500 worth of product. Click here for more information!
Who out there has a room or closet in their house that needs to get organized? I know I can't be the only one! One lucky reader will win ALL of the Banker's Boxes pictured above (the same set I received) which includes multiple sizes and is valued at $86!! Enter my Rafflecopter giveaway below for your chance to win! Good Luck and stay tuned as I show you the results of my closet makeover!
I participated in a campaign on behalf of Mom Central Consulting for Fellowes Bankers Boxes. I received product samples and a promotional item as a thank you for participating.