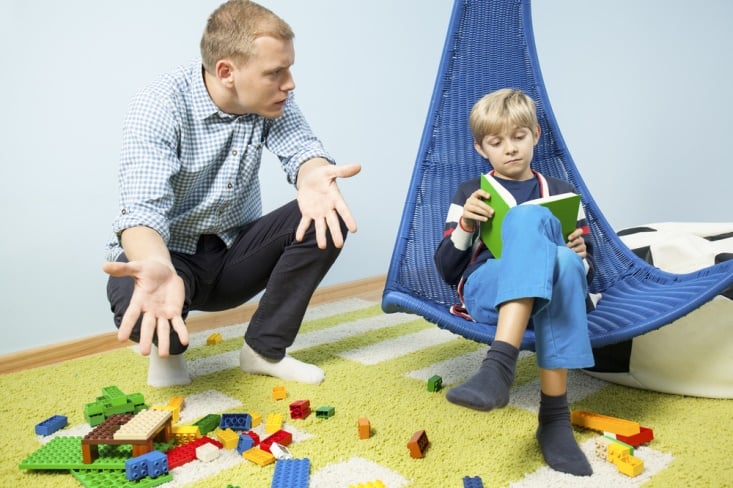 Ask any mom about the one thing she would change about her family if she could, and there's a good chance that their messiness is the first thing that comes to mind. Who hasn't been bewildered and frustrated by the backpacks on the floor by the front door, the toys strewn about the living room, and the dirty laundry that seems to grow exponentially in a matter of minutes?
Kids are messy — and a certain amount of disorder is to be expected — but if you are like many moms, you're probably getting near the end of your rope when it comes to cleaning up.
So how do you get everyone to help out? While the most effective strategies vary according to your individual family, for most families, getting everyone to clean up after themselves on a regular basis begins with giving them reasons to do so.
Motivating Kids to Clean Up
It's a familiar scene everywhere: The kids make a mess, you ask them to clean up, and they don't. So you get frustrated, and end up doing it yourself. Some kids might make a half-hearted attempt to pick up, while others will make excuses ("We're in the middle of a game!") Regardless of the process, the outcome is the same: The mess might eventually get cleaned up, but not before you lose your marbles.
To help end the "mess-yell-do it yourself cycle," you can implement three new behaviors: being a good example, showing kids why they need to help, and incentives.
Being a Good Example. All too often, parents complain that their kids don't behave how they want them to but fail to consider how they could be part of the problem. Does your own behavior align with what you are trying to teach your kids? Do you always put your clean clothes away, or say please when you ask them to do something? Do you keep everything, or simply toss things out to try and help control clutter? Kids model what they see, so if you aren't walking the walk when it comes to family rules, they won't either. Let them see you clean up and donate unused small items all the way up to larger items like vehicles and boats that you no longer have a use for and never leave your garage.
Explain Why You Want Help. Many kids simply don't understand what the big deal is when it comes to cleaning up. That's why you need to explain to them the importance of tidying up. Remind your kids about the stress that comes from big messes, and how picking things up helps prevent it. If items are constantly being lost or broken because they aren't properly cared for, refuse to replace them and tell your kids that they are responsible for repairs or replacements. Younger children may respond to reminders that you can play more if you aren't always cleaning up. When kids have a reason to help, beyond getting you to stop yelling, you'll have more luck getting them to pitch in all the time.
Offer Incentives. Finally, giving kids an incentive to help is one of the most powerful motivators there is. Find an incentive that works for your kids. For some, it's competition; they want to do something faster and better than a sibling. For others, it's earning privileges, or points or money toward a goal. Whatever the incentive, apply it consistently and follow through, so your kids see the benefits of their hard work.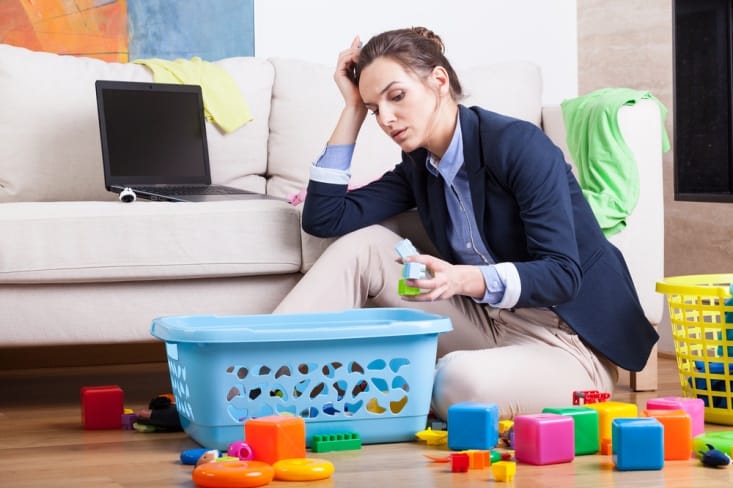 Simple Strategies for Getting Kids to Clean Up
While setting a foundation based on a good example and motivation will help get kids to help out more, they may need a little extra push to get started sometimes. If you want help, consider implementing some of these easy strategies:
Set a timer. Challenge the kids to clean up as much as they can in 10- to 15-minute increments. It's amazing what you can accomplish in a short time if everyone focuses.
Set consequences. Remind your kids that they will face consequences for not following the rules. For example, if toys are left out, they go into a box and can only be retrieved if the owner completes certain chores or pays a "fine."
Set a schedule. Establish an ongoing schedule for certain jobs that you maintain consistently. Do laundry on Wednesdays and Saturdays for example, and tell the kids that anything not in the laundry room or hamper on those days will not be washed. Start the bedtime routine 10 minutes early and have the kids spend that time picking up before bed. When chores become routine, they are more likely to get done.
It is virtually impossible to maintain a perfectly spotless house when you have kids living there. However, if you spend time teaching your kids how to help and giving them specific instructions and expectations, the battles over the mess will be fewer and further between.